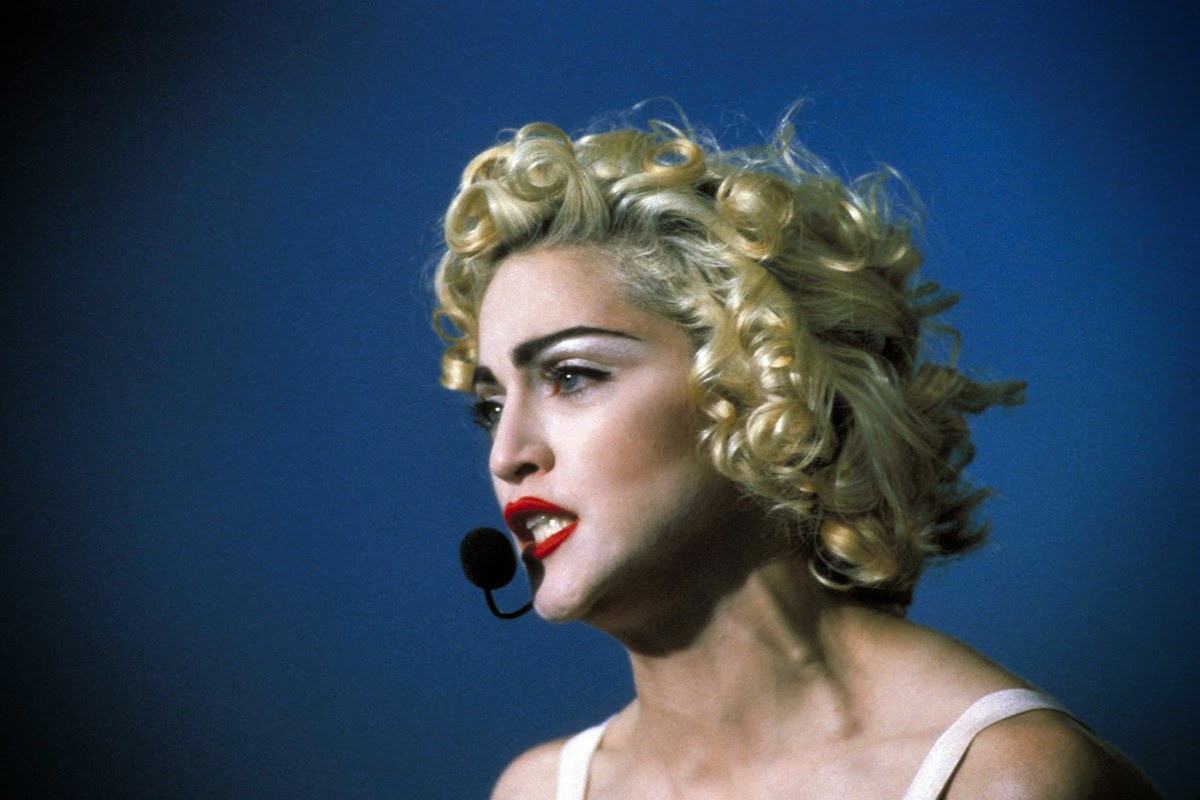 Madame X is a secret agent
Traveling around the world
Changing identities
Fighting for freedom 
Bringing light to dark places.
This is Madonna's introduction to her new era and persona: 'Madame X'. She tells Billboard that it is an 'extension' of her, because she does all of these things: fighting for freedom, bringing light, changing identities, and, perhaps…a secret agent.
It is really hard to know who the 'real' Madonna is anyways. Since she first entered the music industry and became referred to as the 'Queen of Pop', she has constantly reinvented her brand and image. From the bubblegum pop star in the 80s, to the confused Catholic girl in the early 90s, then the erotic mistress and the spiritual guru all in the same decade – Madonna has always been the 'face' of someone or something else, a 'product' that is always changing for people to buy, whether it is intentional or not. Yet to take her as a person, not as an artist, she would definitely be deemed as someone that is full of contradictions.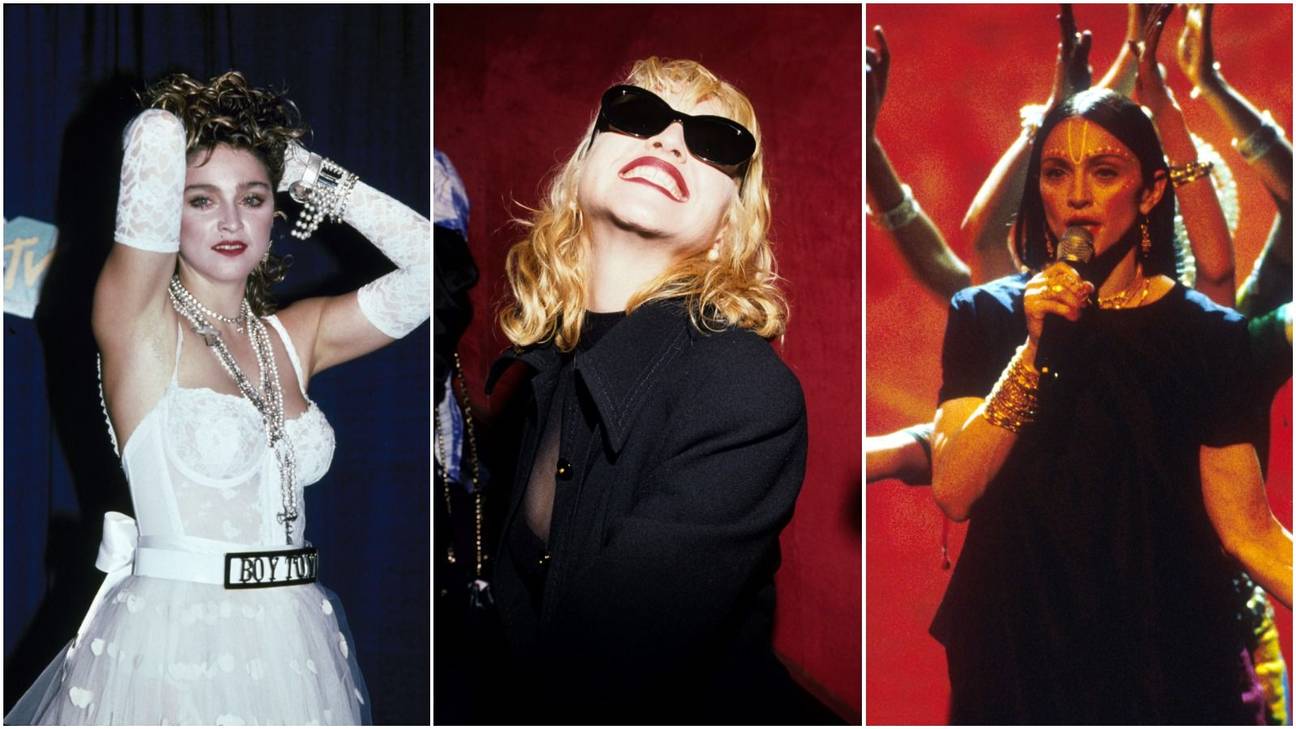 This Madonna, whoever she is, is set to perform at Eurovision in Tel Aviv on Saturday, despite calls for her to boycott the event. It is reported that Israeli-Canadian billionaire Sylvan Adams has pledged to pay $1 million dollars for her performance.
Activists have accused the event as 'artwashing' and urged her to cancel, arguing that it normalizes Israel's brutal occupation and apartheid regime.
Roger Waters, English musician and co-founder of rock band Pink Floyd, also wrote a piece in The Guardian asking her to cancel her performance, as her acceptance raises "important ethical and political questions for each and every one of us to contemplate."
If any of us believe in the Universal Declaration of Human Rights, he argues, which is based on the spirit that everyone, irrespective of their ethnicity or nationality or religion, has certain basic human rights, then we must also stand behind those fighting for those rights.
Just last year, Israel passed a controversial nation-state law that states "Israel is the nation-state of the Jewish people," which has exclusive right to self-determination in the country. The American ambassador to Israel, David M. Friedman, also recently said at an event in Jerusalem commemorating the move of the U.S. Embassy to that city that "Israel is on the side of God."
Such policies and statements are not only discriminatory and racist, but they also block any hope that the Israelis are really committed to peace. When former Egyptian President Anwar Sadat made his speech to the Knesset, he noted that peace can never be achieved without justice, and that "no one can build his happiness at the expense of the misery of others."
Yet his statement now no longer rings in the ears of most Israeli politicians today, as the last few years have only seen more conquests, illegal settlements, and the unjust killing of thousands of innocent women and children. The increasing power of the right-wing and extremist Jewish religious movements like the Gush Emunim have taken the Israeli state towards a more radical path, by taking full control of the 'Land of Israel', as they consider it to be the redemption of the Jewish people and the whole word.
In late February 2019, a United Nations Human Rights Council's independent commission found that 487 cases of Palestinian deaths were illegal, and concluded with a recommendation calling on Israel to examine whether war crimes or crimes against humanity had been committed.
Despite all this, Madonna has defended her decision to Reuters to perform in Tel Aviv. She has insisted that she will "never stop playing music to suit someone's political agenda", adding that she will always speak up to defend human rights, and prays for a "new path toward peace".
Yet Madonna's music has always, in some way, suited a certain agenda, whether it be religious or political. In 1989, she released the controversial single 'Like A Prayer', which was paired with a music video that led to condemnation by the Vatican and various religious groups, as it included her kissing a black Jesus and dancing in front of burning crosses.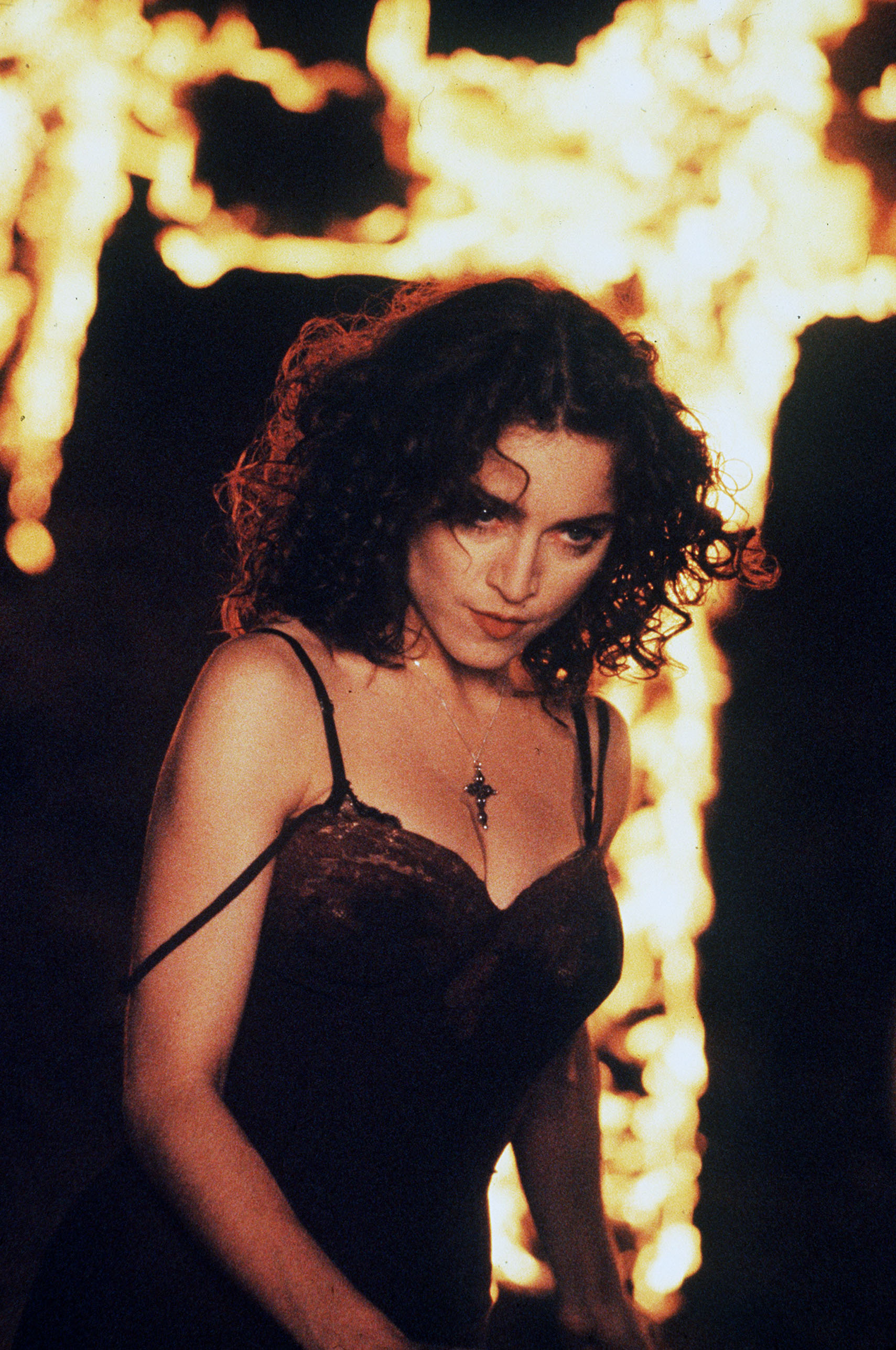 It was considered one of the most outrageous moments in pop music, yet for Madonna, it was her way to protest against the white supremacist hate group Klu Klux Klan. She also stood against the rising conservatism of America in the same period, as she released her other singles 'Express Yourself' and later 'Justify My Love' that called for sexual liberty and rebellion.
Earlier this month, she also released a politically-inspired single 'I Rise', which opens with the voice of Emma González, an American activist who survived the Stoneman Douglas High School shooting in Parkland, Florida.
Madonna, therefore, is not an outsider to agendas. She is an agenda herself. She is an example and a reminder that pop artists, actors and entertainers can have their own agendas, even if at the surface of it all it may seem to be just a 'pop song' or performance.
Though they may call themselves 'freedom fighters' or 'hoping for peace', these calls are still part of someone's agenda. In this case, Madonna has chosen to side with one agenda, to artwash Israel's crimes and normalize them, and ignore the lives of Palestinians that are persistently resisting behind a wall and are yearning to return back to their homes.
When Madonna utters words like 'freedom' or 'peace', it echoes President George Bush's statement "We're a peaceful nation" following the invasion of Afghanistan.
In other words: war is peace, freedom is slavery, ignorance is strength.
As she says in her 1986 single 'Love Makes the World Go Round': make love not war we say, it's easy to recite, but it don't mean a damn, unless we're gonna fight.
So where is your fight, Madonna?
Any opinions or thoughts expressed in this article do not reflect the views of Egyptian Streets' editorial team. To submit an opinion piece, please email [email protected]
---
Subscribe to our newsletter
---