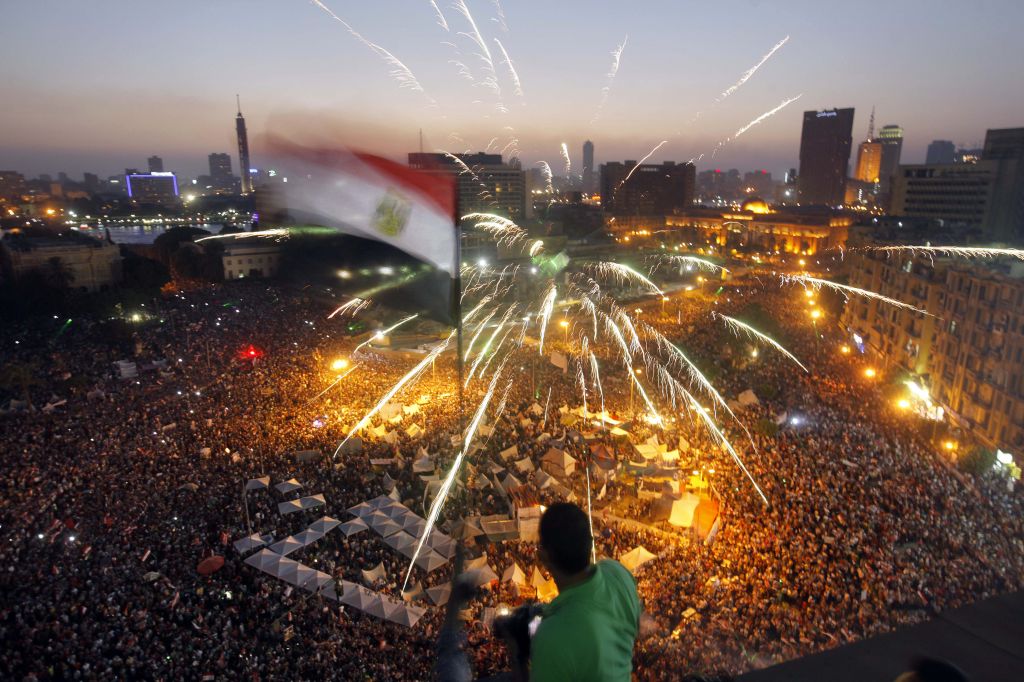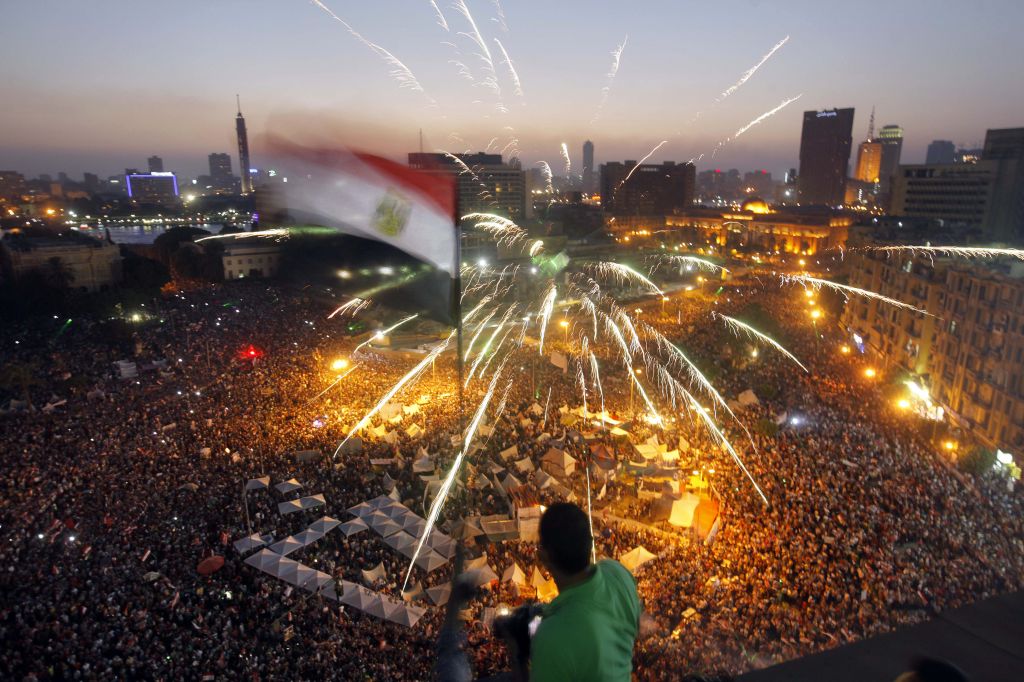 By Aliaa Hamed, Aswat Masriya
In a deeply polarized Egypt and a few days before holding the second presidential elections after the January uprising, April 6 youth movement and Strong Egypt Party decided to boycott the elections, rejecting what they described as a "skit to install Sisi as president."

Egyptians are voting between ex-army chief Abdel Fattah al-Sisi and leftist politician Hamdeen Sabahi this May. 

"The solution is not in an election that lacks transparency, integrity and equal opportunities," Ahmed Imam, official spokesman for "Strong Egypt" Party, told Aswat Masriya.

Imam added, "This decision might be met with acceptance or rejection and it might also be rebuffed through fears of having no political leadership for a long term, but in the end we say what is consistent with our conscience. This election will not push us forward and it will make it harder to achieve national unity."

However, the party decided not mobilize for the boycott, in fear that its members would be arrested like what happened ahead of the 2014 constitutional referendum when they glued posters that urged for a "No" vote. Two party members were sentenced to three years in prison.

"The current political situation is comical, thereby risking our members is not appropriate. We present our opinion and people can either approve of it or reject it. We try to minimize losses as much as possible," Imam said. 

On choosing to boycott the election rather than spoiling the vote, Imam explained, "Spoiling the vote would be if we approved the elections but the candidates are not up to our expectations and we don't agree with the process."
Back to the ballot box
This is the sixth time that Egyptians go to ballot boxes since the January uprising, whether to vote on a constitution, parliament or president. 

On his side, Amr Ali, the general coordinator of April 6 Movement, said that the decision to boycott the elections was based on the stance of most of the movement's members across Egypt. 

He pointed that the movement did not wish to take this decision but the political climate and the interim regime's moves that are paving the road for Sisi to become president is what pushed this decision forward. 

An Egyptian court has banned the April 6 movement and ordered that all its activities be suspended last month. Three leading members of the group, Ahmed Maher, Mohamed Adel and Ahmed Douma, were sentenced to three years in prison on charges including protesting illegally. 

Ali expects a low a turnout "as the people do not trust the entire electoral process," adding that the turnout would not exceed that of the constitutional referendum "which was 20 percent, not 38 percent as the Elections Committee said." 

"The regime has not learned from the reluctance of youth to participate in elections," He said, adding that the turnout of Egyptian expats is low in comparison with the turnout in the 2012 elections and that the figures announced by the Foreign Affairs Ministry are "incorrect."

The poll on constitutional amendments in 2011 saw a high turnout; 18 million have participated in it, which is 41 percent of eligible voters. 52 percent of voters participated in the reruns for the 2012 presidential elections.

April 6 also decided not to participate in any activities, saying, "We are entitled to make our own decisions after two revolutions, we have already announced our political opinion." 

"If there was a true democratic practice and freedom of expression we would have mobilized for the boycott, but the political and security situation do not allow that. There are arrests based on political orientation."

Both movements do not rule out participating in the upcoming parliamentary elections conditioned by integrity, the decision to boycott depends on the current political situation.
---
Subscribe to our newsletter
---