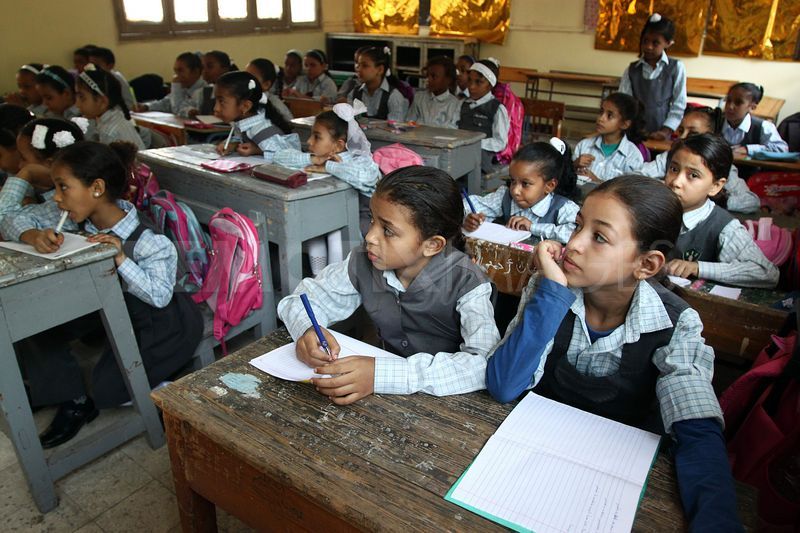 What is the aim of teaching English as a foreign language? And what is the aim of exams?
Like last year, students this year are challenging the authorities in Egypt by posting the exams online, just after the exams start, and leaking answers during the exams. One believes that the aim of leaking exams is not cheating, but rather challenging the educational system to show how unintelligent it is.
The admin of the page that posts leaked exams on Facebook said that it was a challenge for them to keep posting exams. They also warned the Ministry of Education that they would continue to do so if no action was taken to better the educational system.
People might have different opinions towards such actions, but little will disagree that the Egyptian educational system is not successful and needs a lot of reform.
As a teacher of English, I was really astonished by the level of the English exam on June 10th, 2014. It was the Final English Exam for third Secondary students, and there was a question that I called "silly and stupid". Find the mistake and correct it: "The actress who killed Cleopatra did not look right for the part."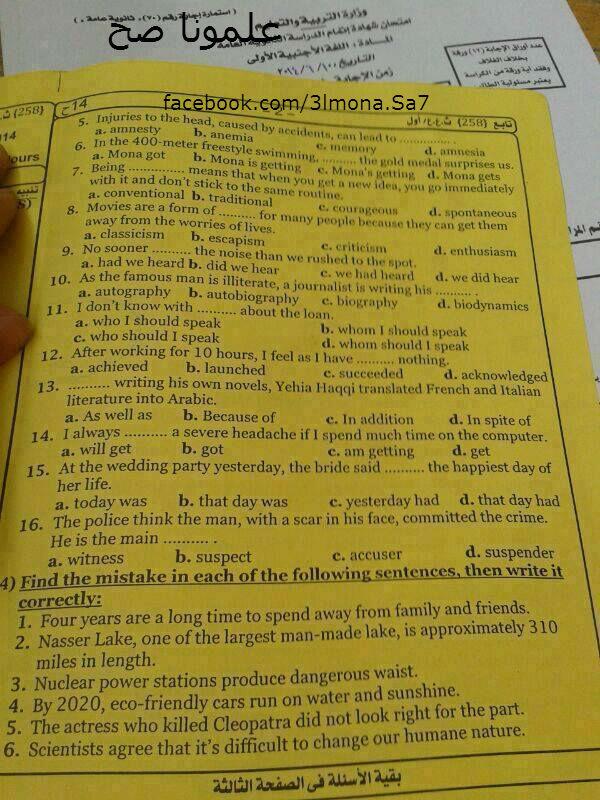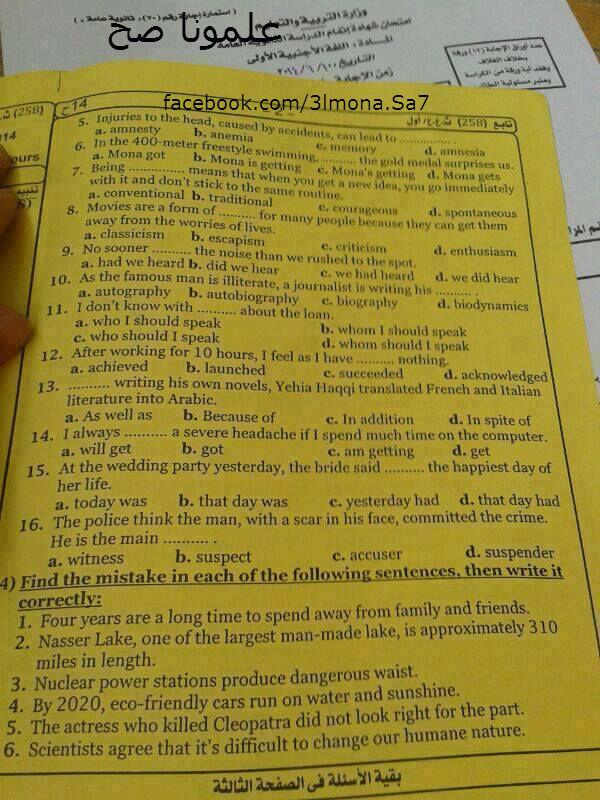 I knew its answer but the students couldn't answer it at all, of course. It took me literally more than an hour and a half to get "the answer", after consultation and brainstorming with my colleagues and even the seniors, etc, because you had to check all possible solutions in your mind before reaching one.
Why am I saying "the answer"? Because our great Ministry of Education believes that there should be one answer to each sentence. Here is another rule: The sentence won't contain more than one mistake, so don't try!
To prove my point (that even natives would have difficulty answering it), I sent the question to an American friend, Amy Wilson. She said she couldn't solve it!
Well, guess what? They wanted the students to correct "killed" and write "played/acted/performed"! Can you believe it? And this has nothing to do with the "poison" point in Cleopatra's life or anything. You say that "performed" should be "performed the role/character of"? Don't use your knowledge of English. The Egyptian System is different!
Again, is "look right for" correct? No, Non, Nein! I don't think so. They meant "fit / be suitable for the part". Some might say: "… for the role". But, "part" is like "role": According to Oxford Learner's Dictionaries, a "Part" is "a role played by an actor in a play, film/movie, etc; the words spoken by an actor in a particular role"!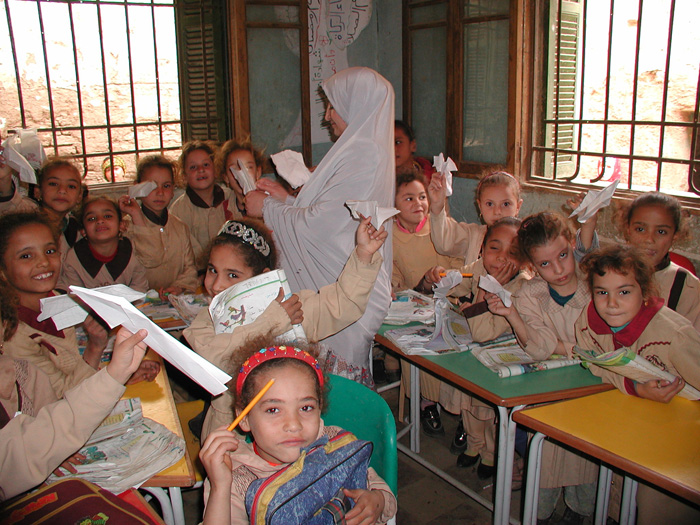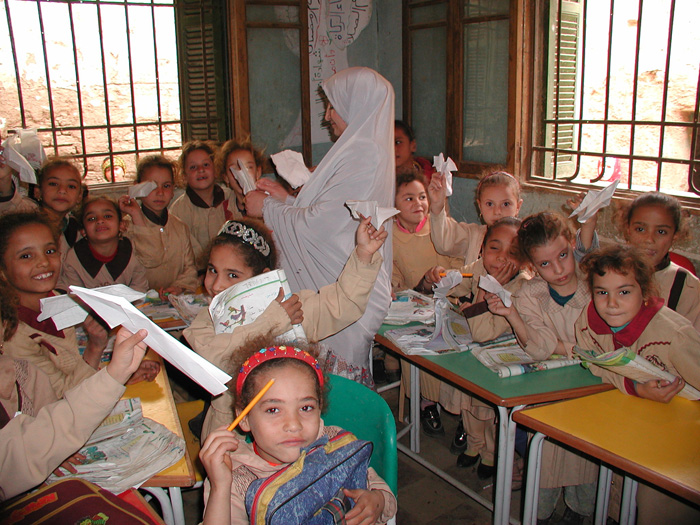 Is this how you teach students English? Is the "Find the mistake" the best way to teach them English? Of course this is not the case.
Language is acquired through practice and integrating the four skills together: Reading, Writing, Listening and Speaking. Our exams test the ability to memorise, to read and write, but do not test listening and speaking. This does not help in acquiring a language and mastering it at all.
What happened in the English exam will probably happen with other exams. Students will keep posting the leaked exam papers online, and some will keep cheating.
The Ministry of Education should really think of how to develop education, not by adding or removing some lessons, and not by changing the "Do as shown" question into "Find the mistake" – these steps worsen education; instead, the Ministry should develop how students are taught, how they are examined and how they are graded.
Though one feels that no one listens in Egypt, I still hope that one student will become responsible for education in Egypt one day, and will amend, or end, such a broken system.
---
Subscribe to our newsletter
---