They have crucified hundreds, executed thousands and left millions without homes. Women and girls have been raped in front of their fathers and brothers, historic mosques and churches have been demolished and the female genital mutilation of nearly four million women (while the claim was doubted) has been threatened.
"Gross human rights violations," are being committed in Iraq and Syria, declared Paulo Pinheiro, Chairperson of the United Nation's Commission of Inquiry on Syria, citing public executions, crucifixions, torture, rape, kidnapping and other violations.
Yet, while the niqab (full-veil) has been enforced with blood and while Christian women and girls are being raped and murdered for failing to pay a 'religious tax,' the international community continues to helplessly wag its finger as  the Islamic State takes hold of more towns and cities in Iraq.
As many Muslims across the globe marked the end of Ramadan with feasts with their families, the Al-Qaeda linked terrorists circulated a video to mark the religious holiday showing the execution of hundreds in the city of Tikrit.
The graphic video reportedly shows 1,500 Iraqi government loyalists and Shiite Muslims being led to a pit in the dessert that would soon become their graves. In another part, the captured men are forced to stand on a pier before being shot in the head and dumped in a small river.
The latest video marks just a glimpse of the terror many in captured territories have faced. Previous videos showed young teenagers being slaughtered by militants, women being shot while walking in the streets and Christians being executed for their inability to cite Quran'ic verses.
The violence, particularly against Shiite Muslims and Christians who have largely fled to Kurdish territory and other cities in Iraq, has left at least one million displaced civilians.
For 16 centuries, Christians have prayed in cathedrals and churches in Iraq's Mosul, home to some of the world's most ancient Christian communities. Yet today, almost all Christians have fled their homes following warnings by the Islamic State.
The Islamic State had given Christians until July 18 to convert to Islam, pay a religious tax, leave, or be executed 'by the sword.' Targeted Christians had their homes sprayed with the Arabic letter 'N,' which stands for 'Nassarah,' another word for Christian. In one case, a father committed suicide after IS militants raped his wife and daughter in front of him because he could not pay the religious tax.
In response to the exodus, France declared that it is ready to offer asylum to Iraqi Christians forced to flee their homes by the fundamentalists.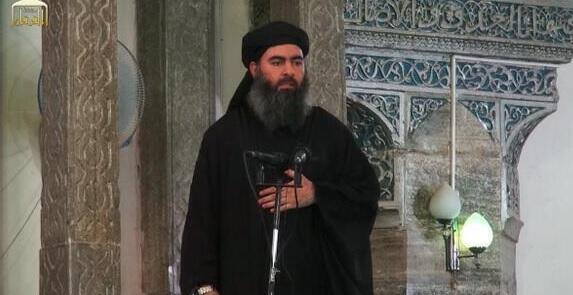 UN decries 'war crimes'
"Every day we receive accounts of a terrible litany of human rights violations being committed in Iraq against ordinary Iraqi children, women and men, who have been deprived of their security, their livelihoods, their homes, education, healthcare and other basic services," U.N. High Commissioner for Human Rights Navi Pillay said following the release of a UN-sponsored report on the Islamic State which found evidence of war crimes.
"ISIL and associated armed groups have also continued to… perpetrate targeted assassinations (community, political, and religious leaders, government employees, education professionals, health workers, etc.), sexual assault, rape and other forms of sexual violence against women and girls, forced recruitment of children, kidnappings, executions, robberies," found the report, citing that at least 5,576 civilians have been killed this year as the Sunni fundamentalists continue to advance in Iraq.
During the Holy Islamic Month of Ramadan, at least 1,500 civilians were killed by the Islamic State, added the United Nations. However, Iraqi government officials and activists have warned that the death toll among civilians could be much higher as it has become difficult to monitor the activities of the Islamic State in captured areas.
Wiping away history and culture
Since the Islamic State's militants, whose accents alone represent the United Nations, captured key cities in Iraq, including the country's second-largest city of Mosul, history has slowly been extinguished alongside humanity.
Last week, Islamic State fighters destroyed the Prophet Yunus (Jonah) Mosque that dated to the 14th Century. The Mosque, once an Assyrian church, contained the the Nabi Yunus (Jonah) shrine, where the supposed remains of a whale that swallowed the Biblical and Qur'anic prophet are said to have rested.
Another four shrines dedicated to Sunni Arab or Sufi figures have been destroyed by bulldozers, while at least 10 mosques, including the historic mosques of Jirjis and Sheeth, and two cathedrals have been levelled using explosives.
The Islamic State has also threatened to blow up the 'Hadba,' a leaning minaret dating to the 12th Cenutry.
The historic monuments, places of worship and even antiquities have been wiped away as they have become symbols of apostasy, claimed the Islamic State.
This 'apostasy' has became so widespread that an Islamic State member was reportedly quoted as calling for the destruction of the Holy Kaaba, Islam's most holy site and the direction towards which Muslims across the globe pray.
"If Allah wills, we will kill those who worship stones in Mecca and destroy the Kaaba. People go to Mecca to touch the stones, not for Allah," tweeted one member belonging to the fundamentalist group on Twitter.