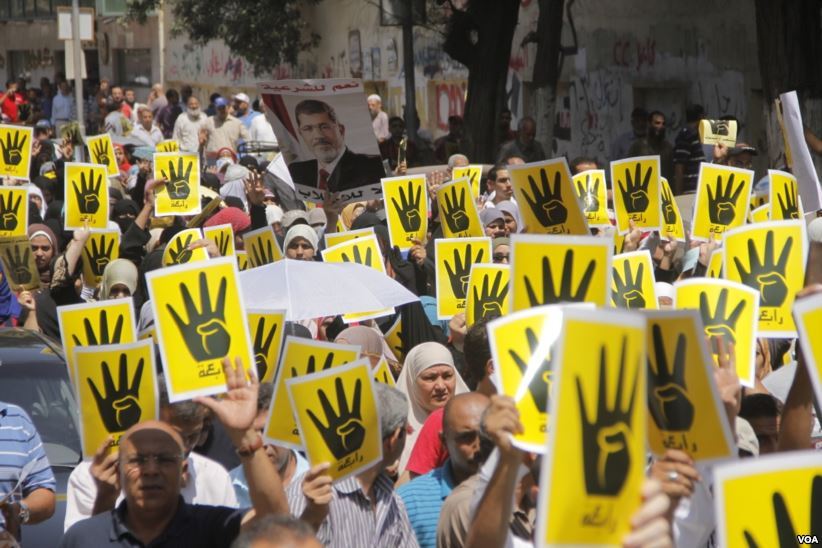 CAIRO, Sept 9 (Aswat Masriya) – The pro-Mohamed Mursi Anti-coup alliance is rallying demonstrators on Tuesday under the banner of "revolution of the poor" to protest "worsening living conditions."
The alliance, also known as the National Coalition for Supporting Legitimacy, called for "rallying around the youth calling for Tuesday's protests to face the policies of the thieves who are trying to impoverish the people of Egypt."
Tuesday marks Farmers' Day, celebrated in Egypt on September 9 of every year.
Army general Abdel Fattah al-Sisi, who announced Mursi's ouster on July 3, 2013, has introduced what some described as austerity measures since he was elected president in June. In June, the government reduced energy subsidies and introduced new taxes.
Dank, a new youth movement recently launched to "achieve the goals of the January 25 revolution; supporting the poor and calling for decent living conditions for all Egyptians," is also among the rallying forces behind Tuesday's expected protests.
The movement released a video where its members, masked, criticized the government for "the suffering of the poor and wasting Egyptians' rights."
Movement members have denied to Aswat Masriya their affiliation with any political groups or factions.
A security source at the Suez Security Headquarters nevertheless told state-run news agency MENA that the Homeland Security was able to identify the masked men who appeared in the video. He reportedly said they belong to the Islamist Muslim Brotherhood organization.
Interior Ministry Spokesman Hany Abdel Latif told Turkish news agency Anadolu that security forces are ready to deal with any illegal activities that could be practiced by the Muslim Brotherhood or any other movement on Tuesday.
The Muslim Brotherhood and the anti-coup alliance have been holding protests on an almost weekly basis against the current regime since Mursi's military ouster in July 2013.
---
Subscribe to our newsletter
---