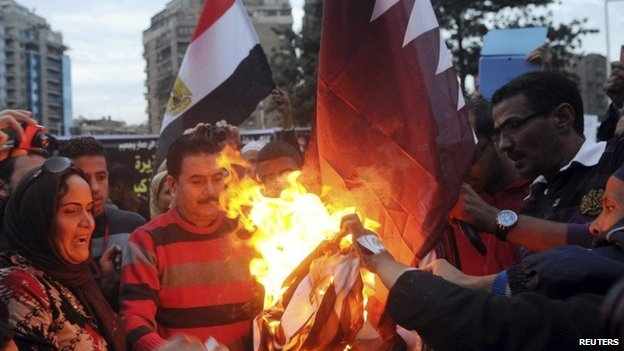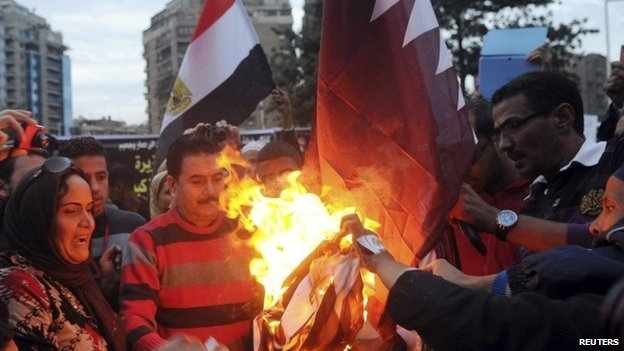 Qatar has drastically changed its foreign policy towards Egypt and joined other Gulf monarchies in expressing public support for Egypt's government led by President Abdel Fattah Al-Sisi.
In a statement released by the six-nation Gulf Cooperation Council (GCC), support was expressed for Egypt, ending a diplomatic feud between Qatar, the other Gulf countries and Egypt.
The statement added that leaders of the GCC fully support Egypt and the political program of President Abdel Fattah Al-Sisi.
Following the release of the statement, Qatar's Foreign Minister said the move was in the interests of all Arabs.
"We believe that a strong Egypt is in the interest of all Arabs," said Qatar's Foreign Minister Khalid al-Attiyah.
Ties between Qatar and Egypt had been strained following the ouster of deposed President Mohammed Morsi. After Egypt pulled its Ambassador from Doha, the monarchies of Saudi Arabia, United Arab Emirates and Bahrain followed suit citing Qatar's support for the Muslim Brotherhood.
The reconciliation attempt comes after Kuwait had led an effort to rebuild ties between the member states of the GCC.
In a Financial Times article, it was revealed by Sheikh Khalid al-Khalifa, Bahrain's Foreign Minister, that the agreement includes Qatar matching Saudi and Emirati financial aid to the Egyptian government and the end of support for the Muslim Brotherhood.
Moves showing an end of support for the Muslim Brotherhood were evident last month when several leading Muslim Brotherhood figures were asked to leave Doha.
Moreover, Sheikh Khalid reportedly said Al-Jazeera would "stop…putting bad coverage on events in Egypt or anti-Egyptian government coverage."
Many hope that this will expedite the release of three imprisoned Al-Jazeera journalists in Egypt.
However, the accuracy of the Bahraini Foreign Minister's comments remain to be seen.
---
Subscribe to our newsletter
---