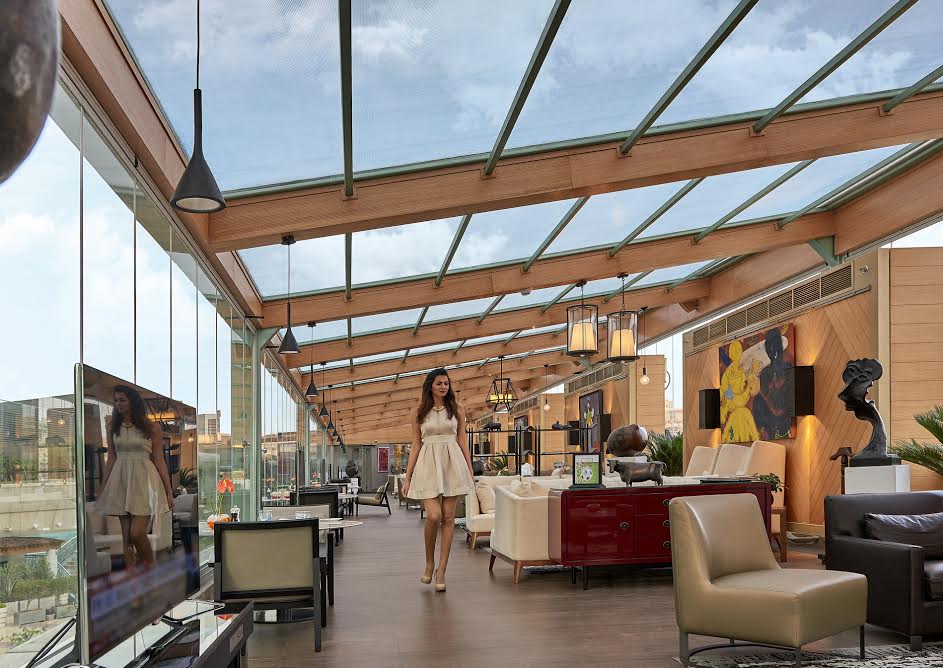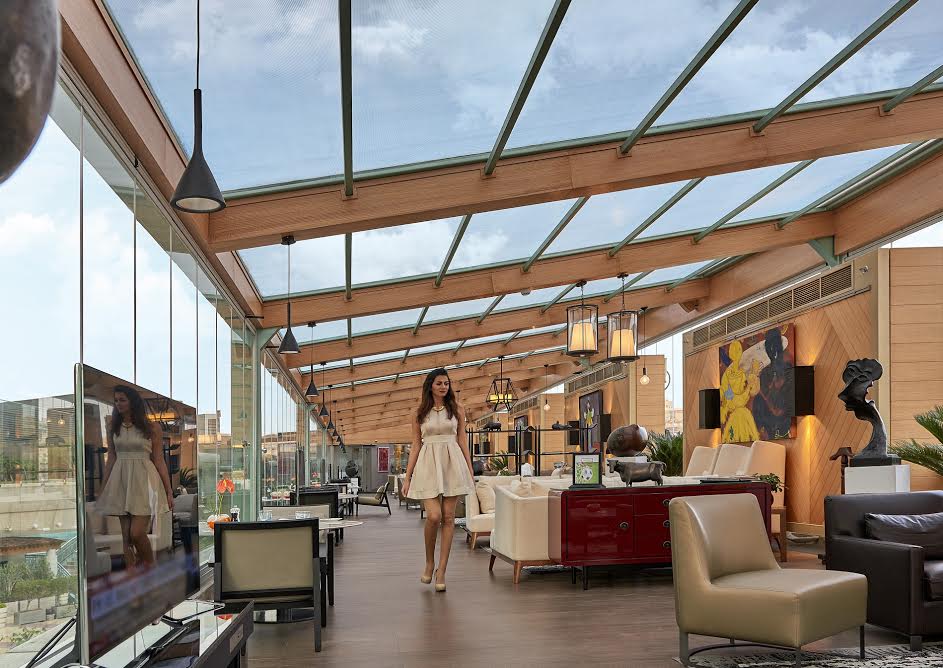 The best feasts are usually those which you can indulge all your senses in. With a cozy atmosphere, chill and well selected music, a beautiful Nile view, and a menu that is nothing less than an absolute fiesta for the taste buds, Four Seasons' "Upper Deck" was certainly a well picked restaurant for my senses to delicately indulge.
As I reached the designated floor where the chill pool water flickers, I was directed to a few more steps leading me up to the restaurant. Given the iconic location of the hotel in Garden City, I was caught by the nightly beauty of Cairo where the Nile and the colorful Cairo Tower lay to my left with the Citadel distantly visible to my right.
It isn't hard to notice the warmth and coziness of the place once you enter. Laid out like successive living rooms, furnished in comfortable sofas and equipped with a TV set (yes, each unit has its own TV set!), you couldn't feel more at home. This seemed a bit odd to me though, because I assume eating out is a chance for socializing rather than watching TV. Nevertheless, it may be a perfect backup plan for outings gone awkwardly wrong.
Although there's an open air space which has a more summery vibe to it with its colorful cushions, I preferred to enjoy the indoors laid back atmosphere.
Being the caffeine addict that I am, having a cup of white mocha may have supplied my system with the required caffeine dosage, but I secretly hoped their food would taste even better.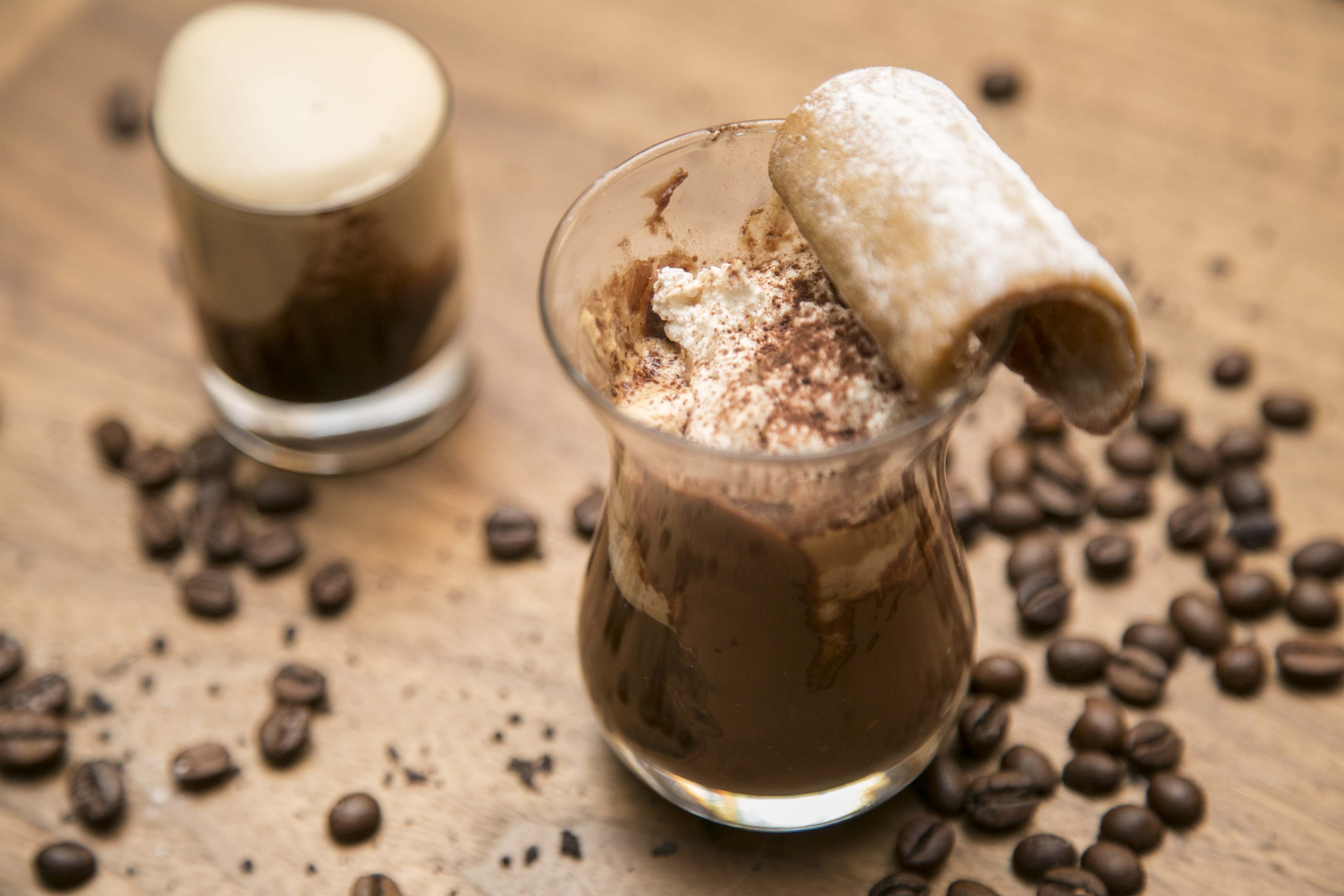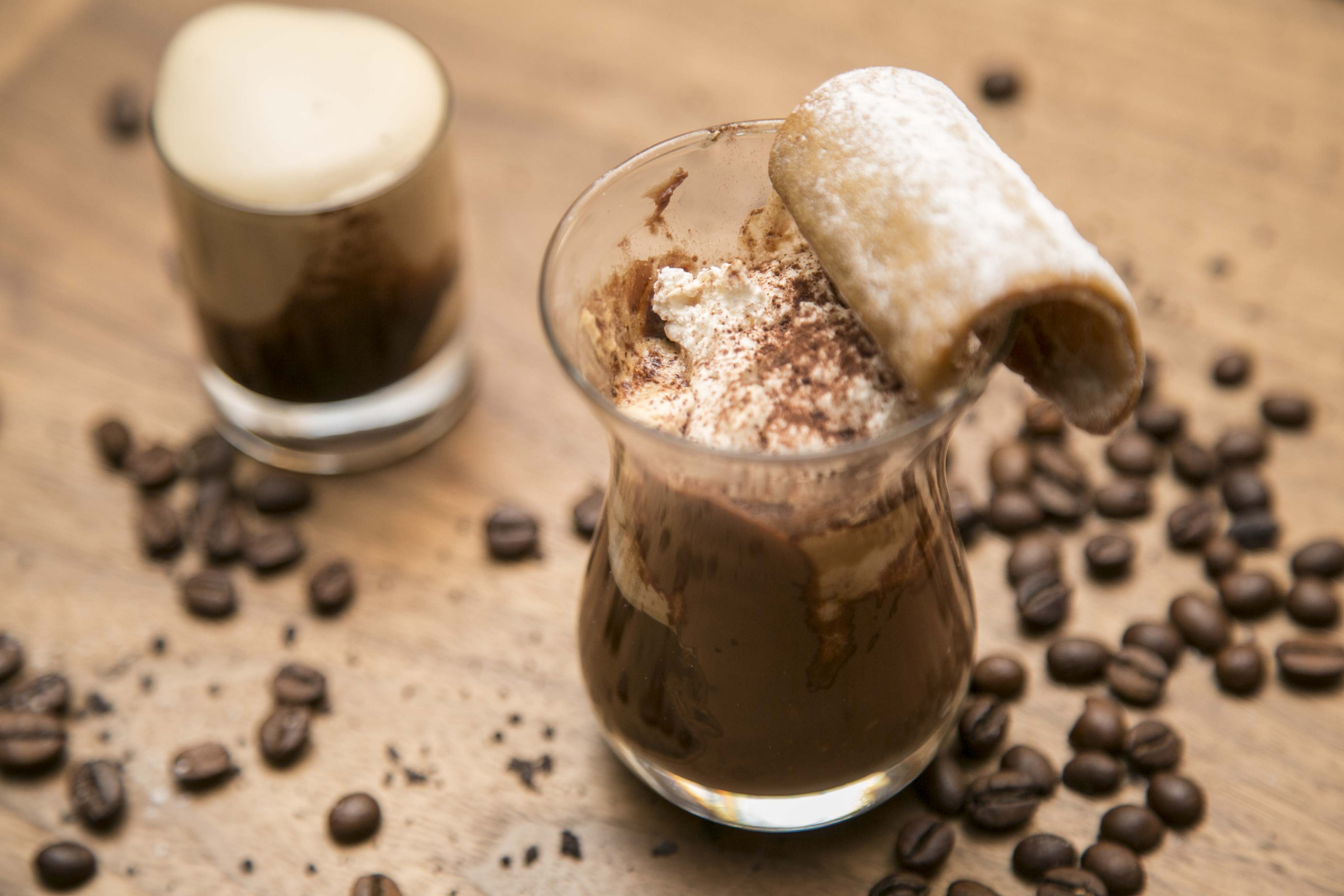 Even though their food menu is concise and boils down to two opposite pages, my reaction often ranged between "Oh, interesting!" and "What in the world is that?"
At first glimpse, it's hard to identify what the 'Upper Deck' menu is about. To the left-side page, you'll find the 'Sushi' menu, and to the right-side one, you'll find the 'Tapas' menu.
I do appreciate food and foreign cuisines, however, I wouldn't openly call myself a foodie; particularly the reason I didn't understand what 'tapas' is, until Chef Shehata Abdel Hamid explained that it's a variety of appetizers or snacks that are largely associated to the Spanish cuisine.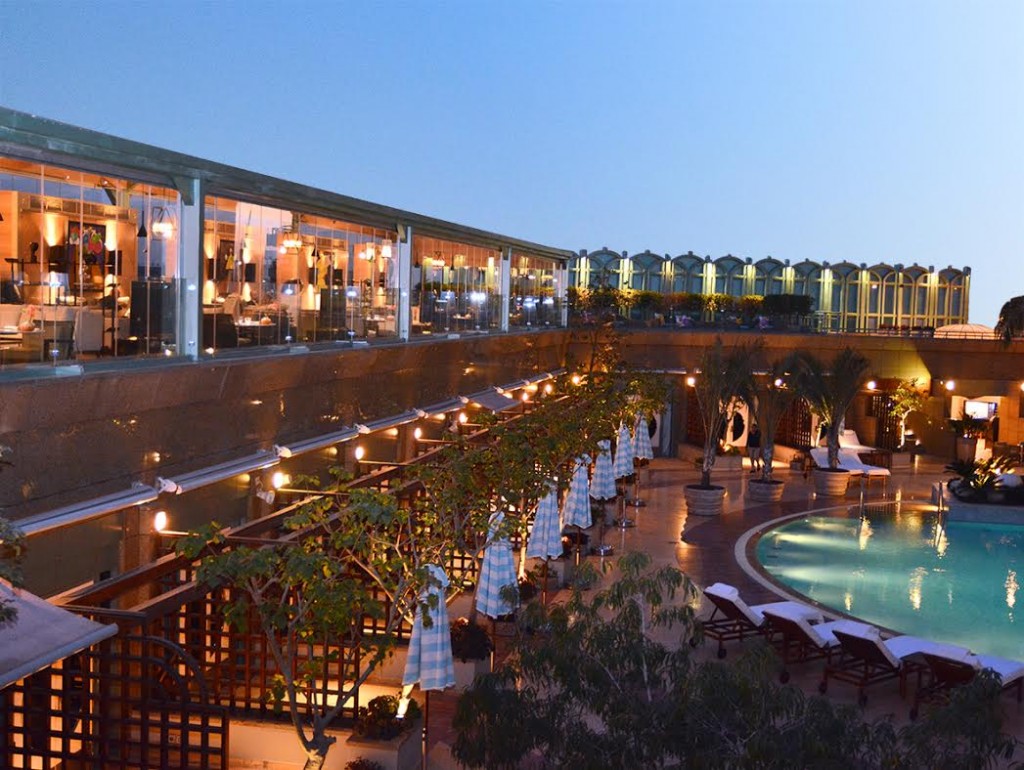 But in 'Upper Deck', Chef Abdel Hamid took the raw idea of Tapas, and custom made each of the menu items to reflect a range of exquisite and exotic international cuisines.
"I experimented over 50 times with the sea scallops and lentil," said Chef Abdel Hamid referring to the Indian dish that lay before me, narrating how he went back and forth between the use of spices to recreate the same experience and flavor the general manager had once encountered on one of his trips.
Given the snacks, or hors d'œuvre nature of tapas, it is optimum for sharing. This means that you will have a myriad of flavors to process, which makes a bottle of water a necessity to assist you in segregating between the different tastes.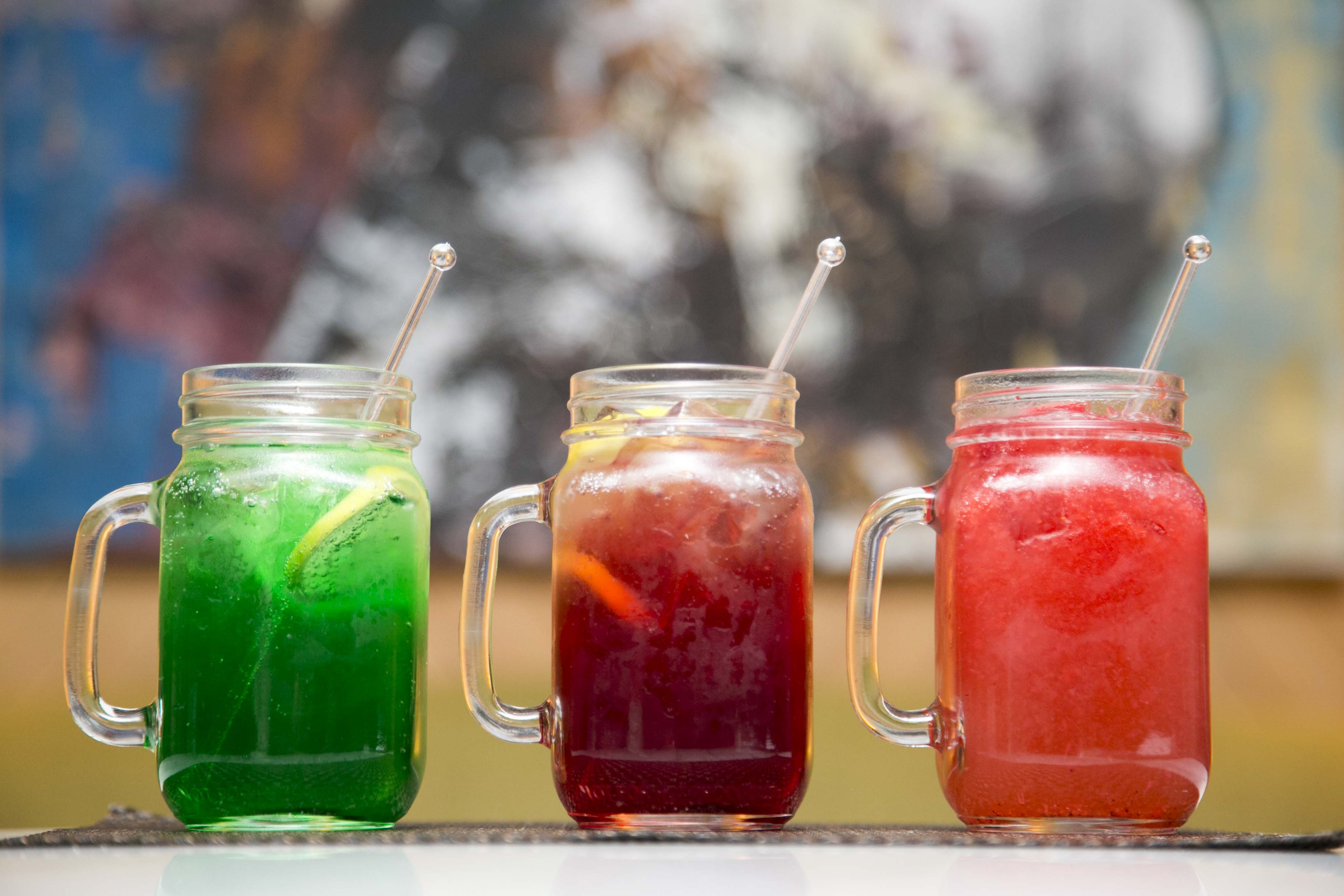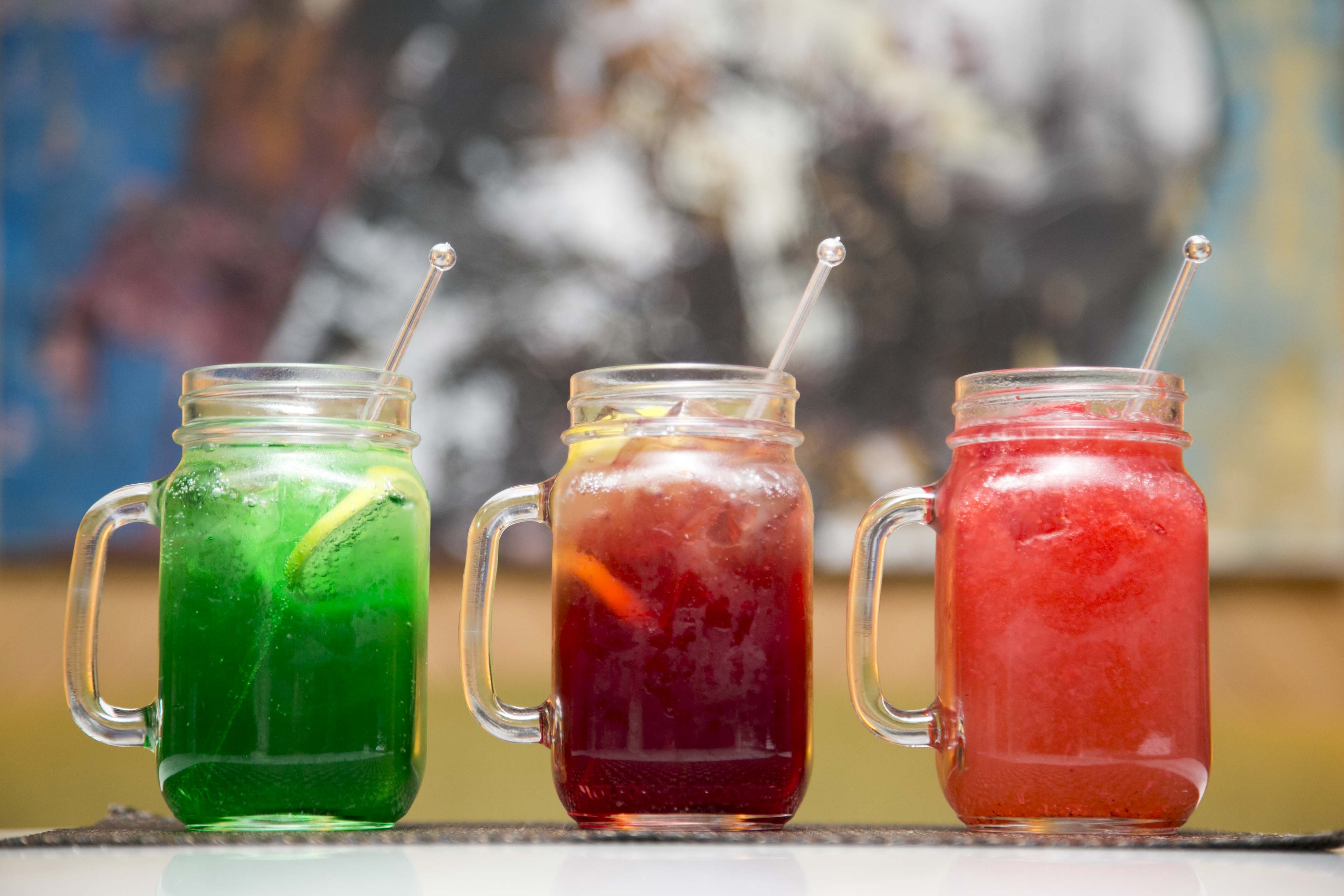 It is worthy to note as well that the parade of bursting flavors isn't something you only experience as you nibble on one cuisine after the other, but rather something you are likely to savor with every bit.
Take for example how the French golden cigars of mixed cheese along with its red pepper salsa are a journey of their own.
As you bite through the crispy layer of fried phyllo, you can hear it crackle under your teeth, soon to be muffled by the thick layer of mixed cheese with its deep heavy texture. You may even make a game out of it and see who of your friends will be able to identify which kinds of cheese go into the mix.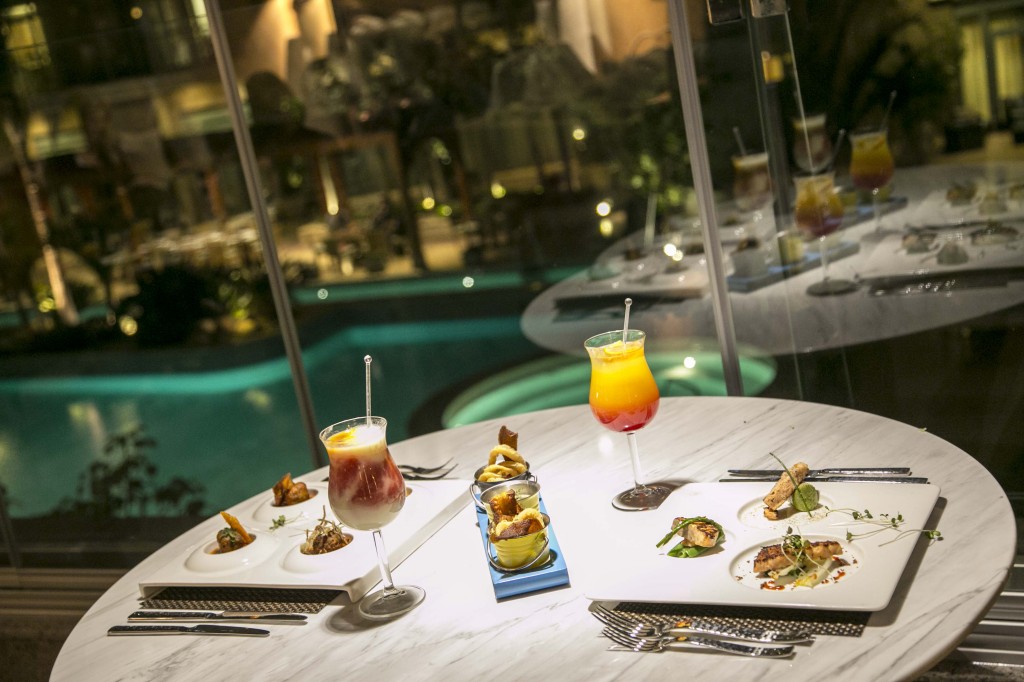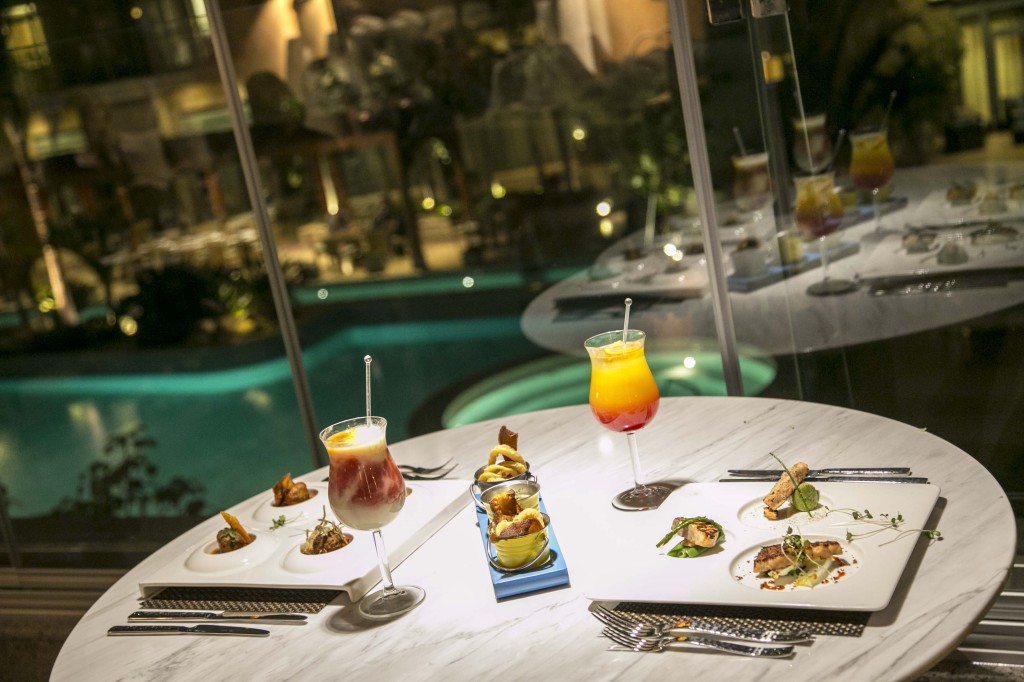 Now dip that in the red pepper sauce and you get a totally different experience. Even though it says 'red pepper sauce', the strong sting of fresh ginger is the first thing you come across. As its intense flavor fades away, you eventually return to the muted thickness of cheese.
The same rollercoaster of flavors was duplicated with the Lebanese mixture of the rather dull sautéed chicken liver, hummus and kunafa against the electrifying, zesty pomegranate sauce topping.
As interesting as the tapas menu was, I wasn't intending on missing out on the sushi, despite the love-hate relationship I have with the Japanese dish.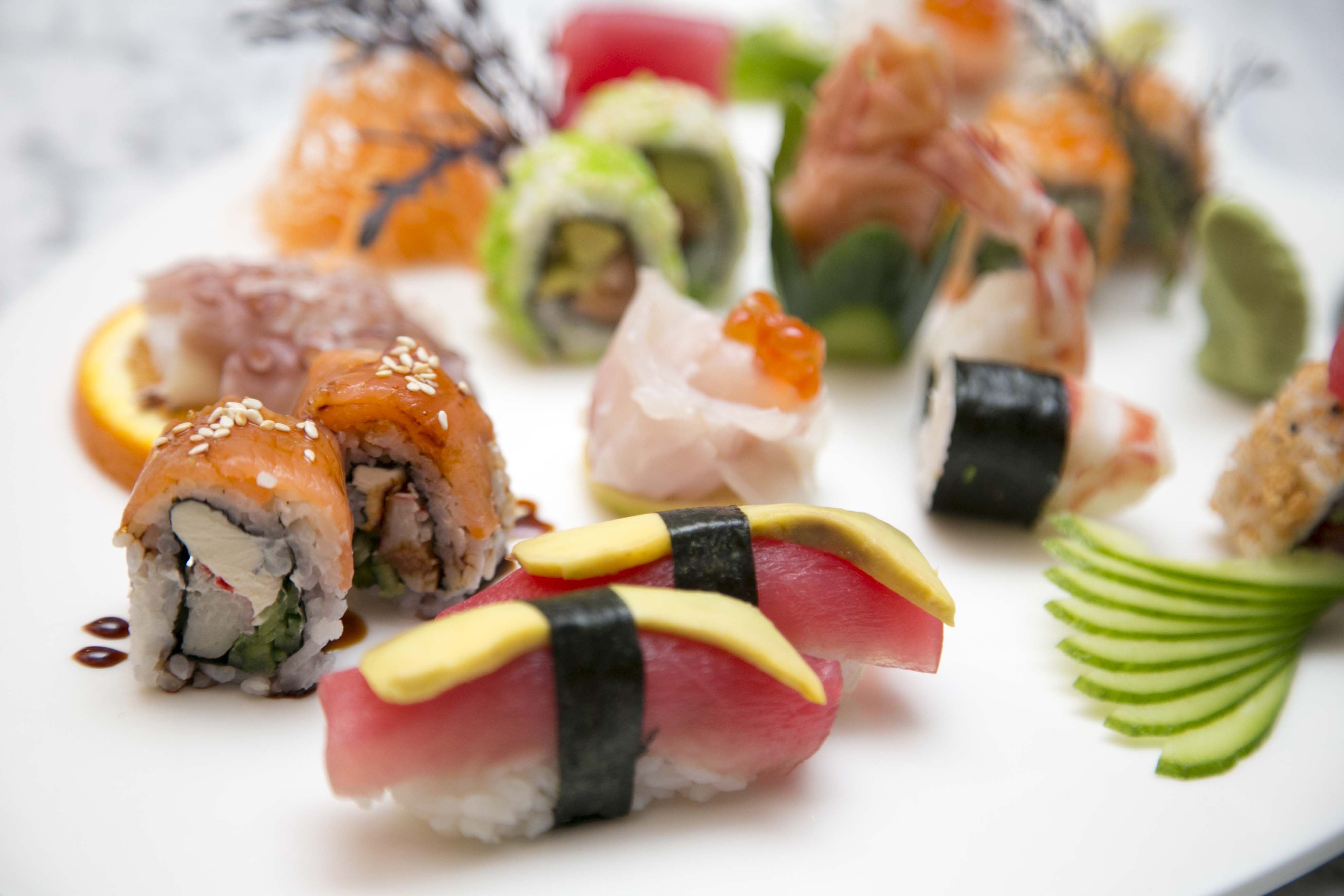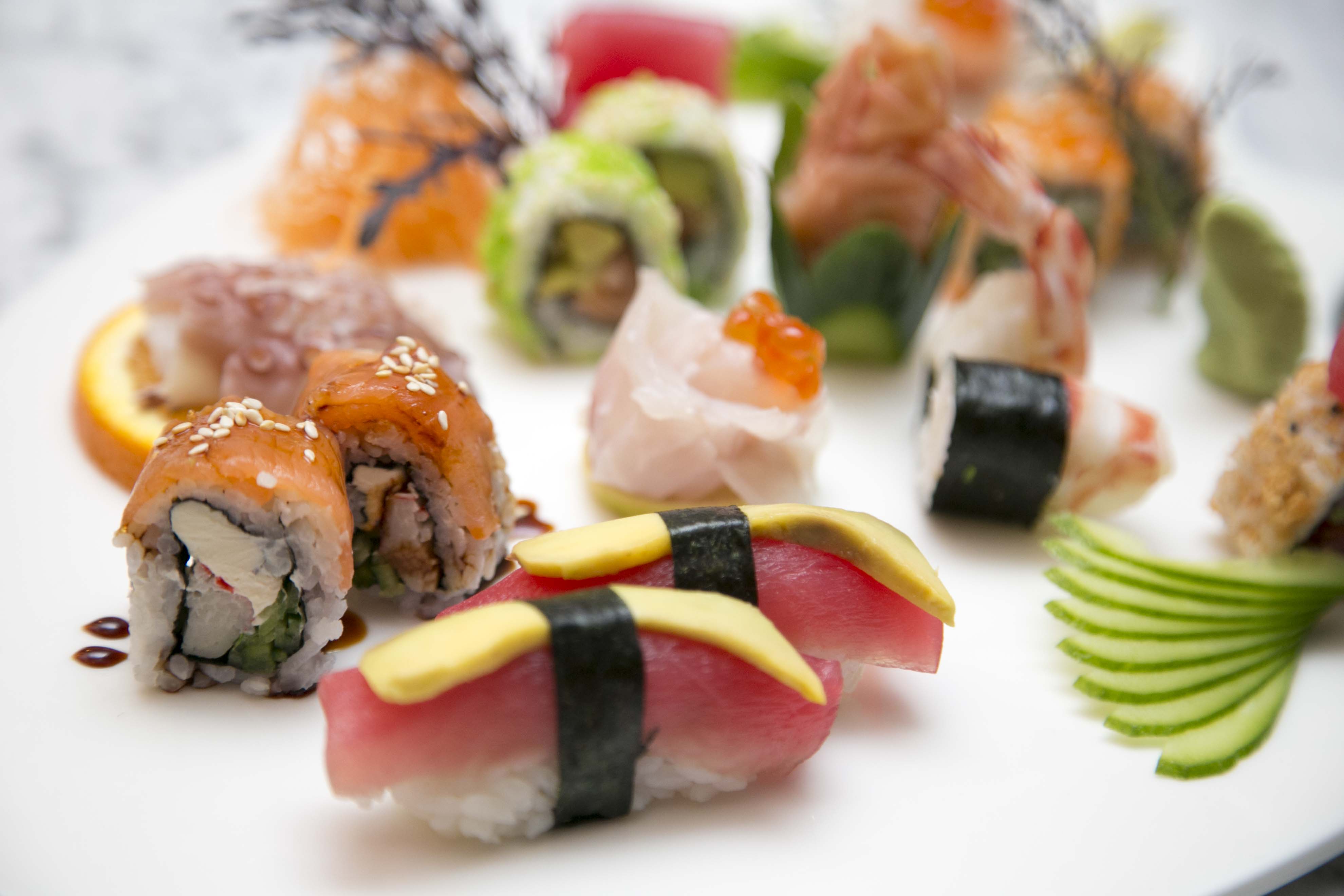 I always get too excited about sushi, but somewhere along the way, I come across a flavor that makes me crossly squint. To my surprise, my sushi encounter at Upper Deck was squint-free.
"In my sushi kitchen, I like to play around with the original recipes, and add new flavors that make sushi more comprehensible," said sushi master, Chef Emmel Muya who is a guru in the Japanese cuisine and delicacies.
He explained that modern sushi is more flexible about integrating flavors, such as cream Philadelphia cheese, or even kunafa, to the original recipes. This explained a lot about why sushi at Upper Deck was quite pleasant.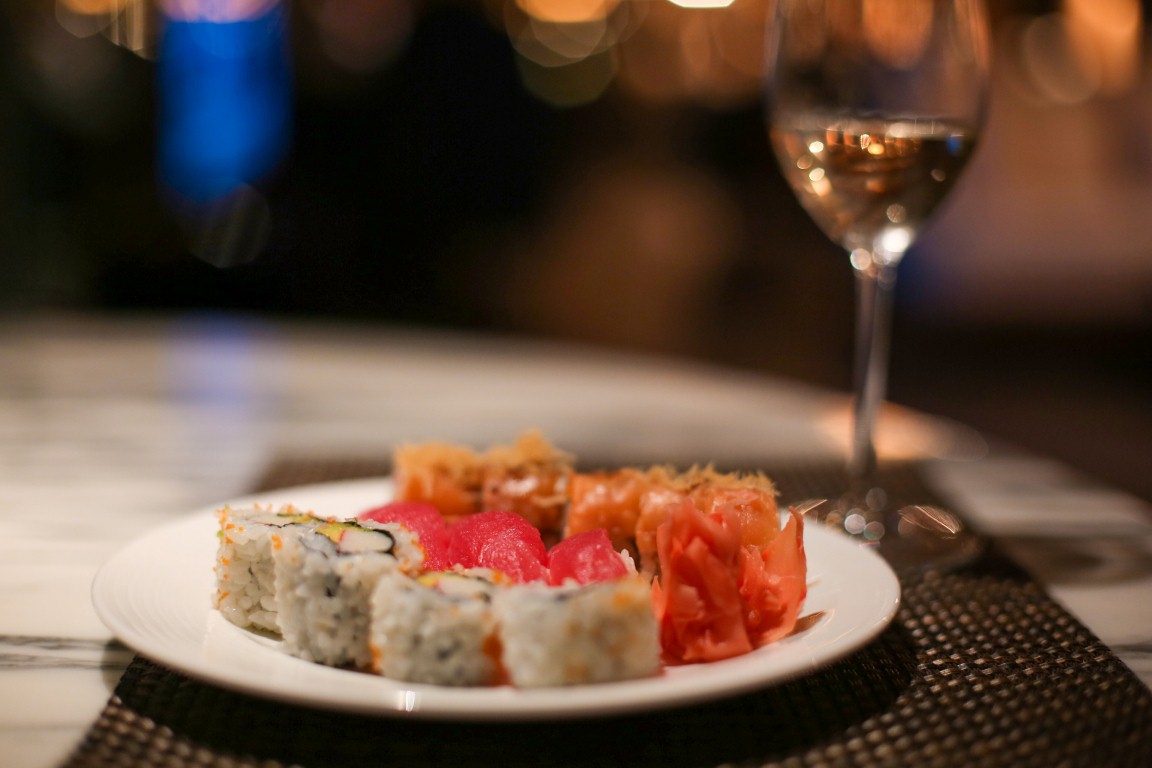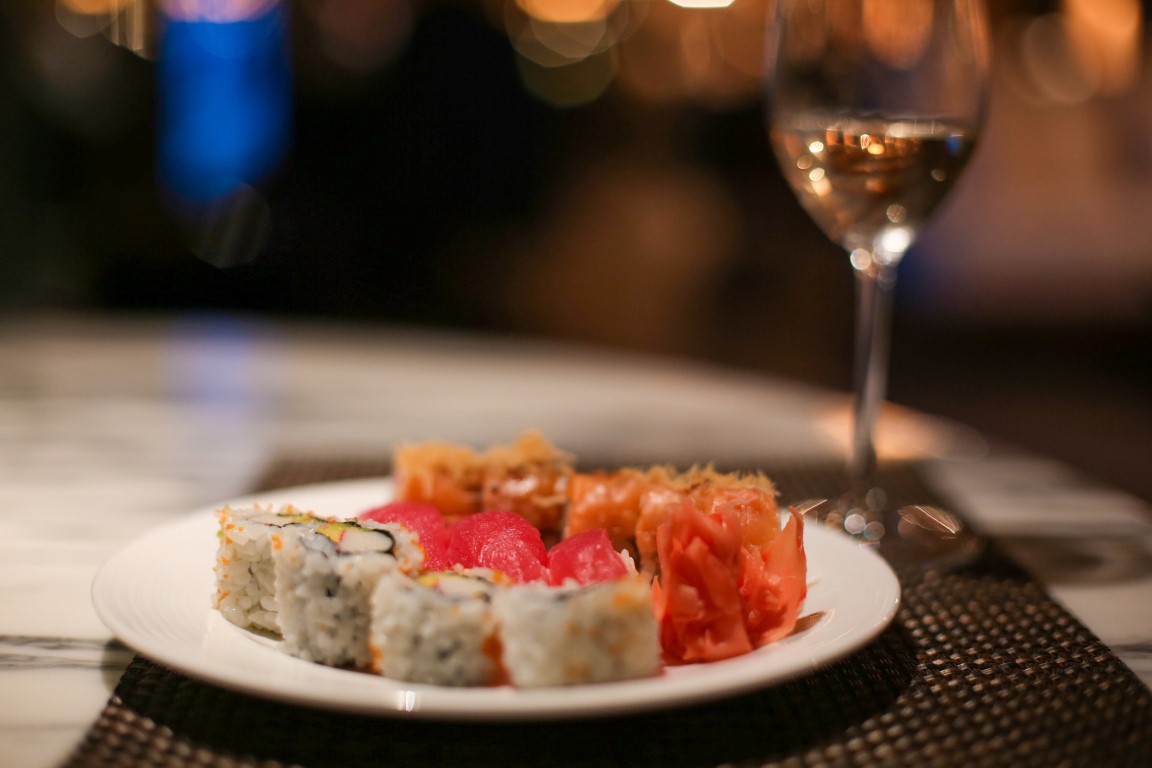 "We are often obliged to deviate from the original recipes as well because I prefer to always use local ingredients," said Chef Muya. "This guarantees that all the ingredients used are fresh."
My last stop was the chocolate soufflé with lemon milk ice cream; another bulk of contradictions.
From scooping through the hard outer crust, instantly followed by the moist, spongy texture of the soufflé, to pairing the cold creamy vanilla ice cream with the warm depth of chocolate, I can frankly say that my choice for dessert was one well made.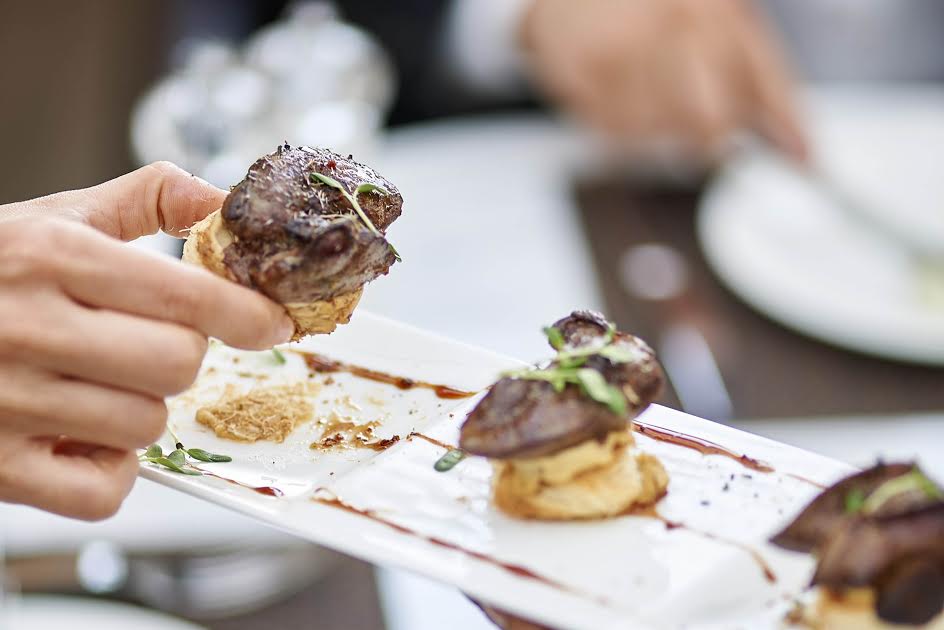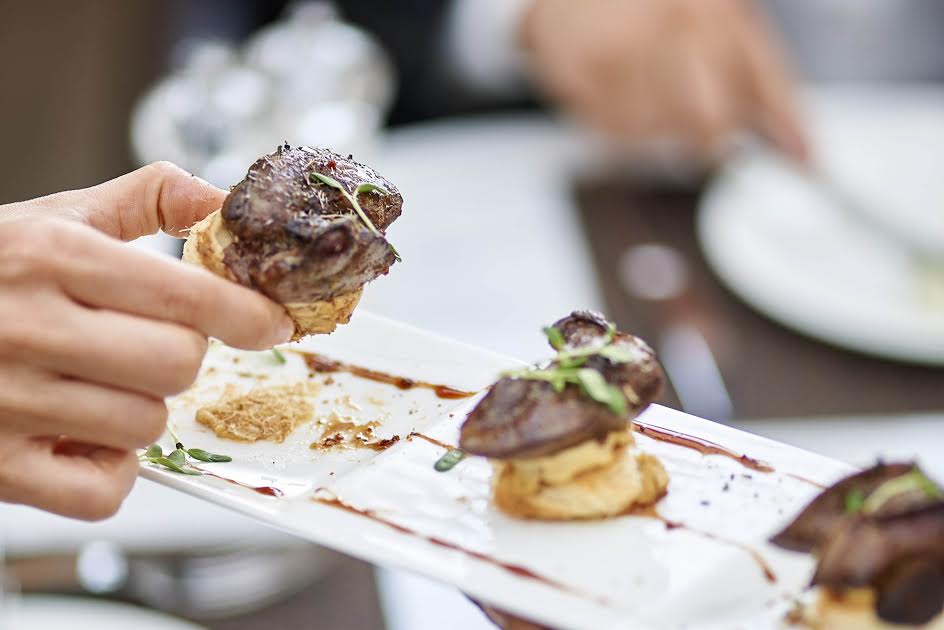 Much like many comfort zones we seek in life, we subtly tend to mark the eateries which we have previously tried and approved of. But if you are the kind of person who finds more pleasure in life outside the boundaries of comfort zones, then Upper Deck is the place you want to be.
It is a great choice for times when one needs a new flavor to spice up the weekend, and shake off the rust of stringent routines.
Find out more about Upper Deck or make a reservation by clicking here, or check out their Facebook page here.
---
Subscribe to our newsletter
---