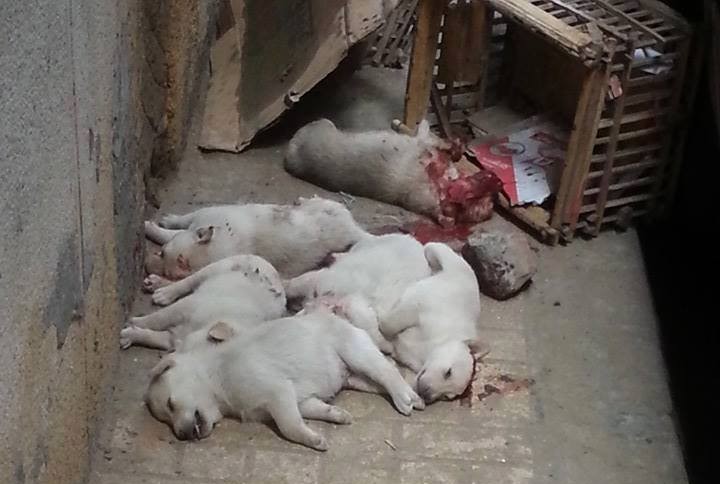 Outrage has spread in the coastal city of Alexandria and across Egypt on social media after six puppies were tragically and barbarically massacred on Saturday.
According to local animal rights activists, a dog had given birth to six puppies in the past week and had lived peacefully with the support of locals in the area. The dog and her puppies were fed and provided with shelter.
Writing on Facebook, Eslam Youssry said that the dog had given birth to the six puppies on Roshdy Street in the neighborhood of Cleopatra in Alexandria. Days after their birth, the six puppies were found bludgeoned to death.
Youssry explains that a man struck the six puppies on their skulls with a large spiked club until they were killed.
Afterwards, the corpses of the puppies were photographed with their mother who appears to have escaped injury during the massacre. Social media users have reported that it is likely the mother was not at the scene during the killing.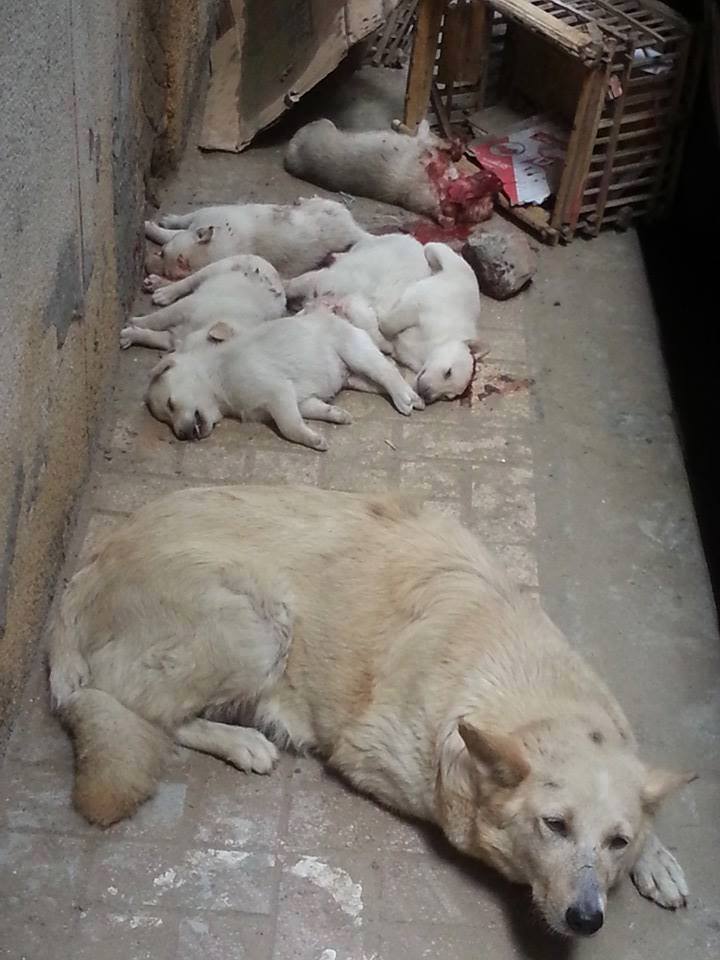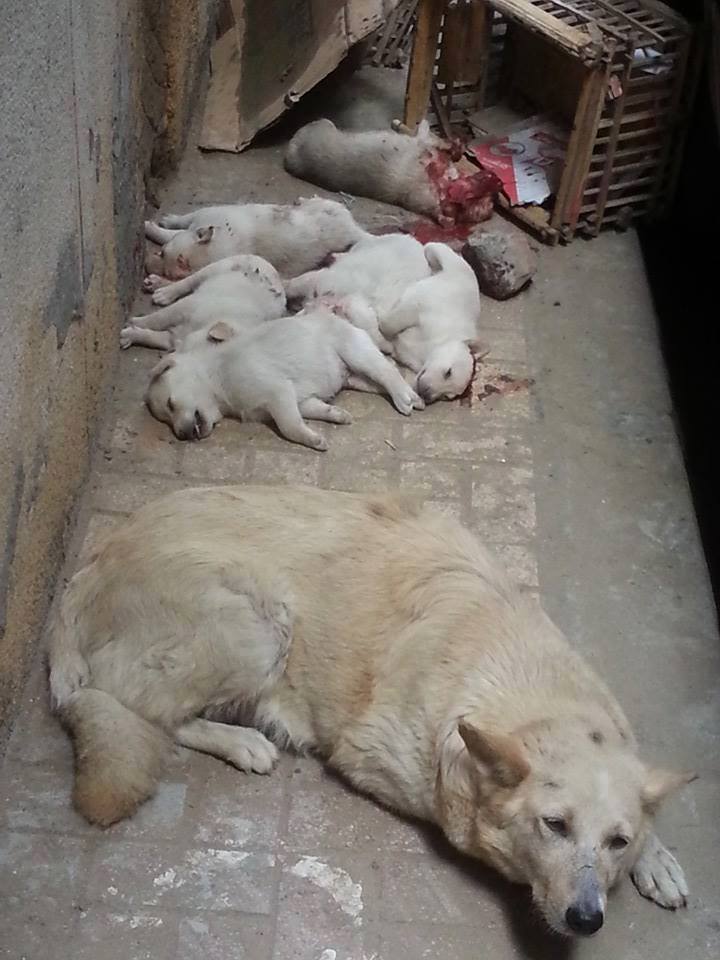 Locals have identified the man, including where he lives, and have urged authorities to take action to punish the cruel and heinous act.
Social media in Egypt has recently focused on animal abuse. In March 2015, four men who were caught on video stabbing a dog named Max before crushing his body with a metal pole were sentenced to three months in jail, after having initially been sentenced to three years in prison.
Egypt's Penal Code states that the punishment for killing a domesticated animal or "gravely harming it" is imprisonment for up to a year or a fine of no more than 200 Egyptian pounds.
---
Subscribe to our newsletter
---