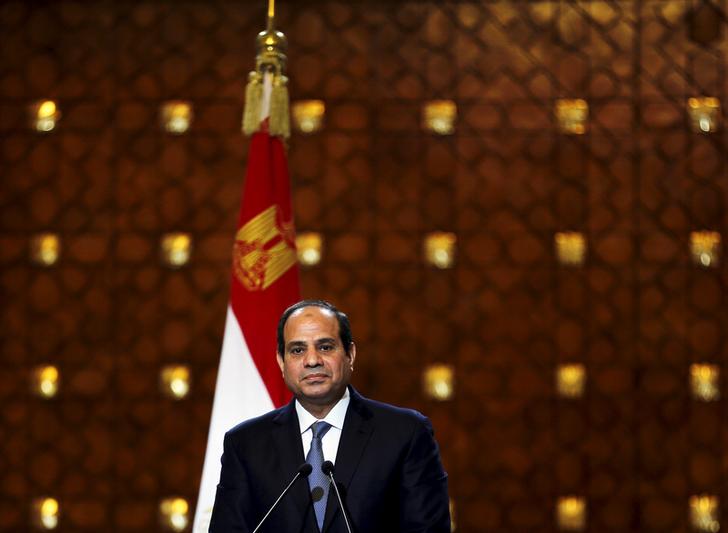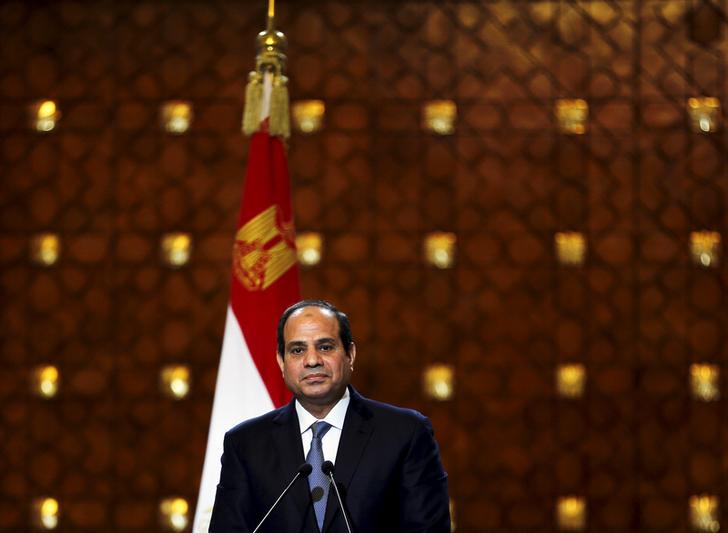 President Abdel Fattah Al-Sisi has cancelled a visit to attend the African Union Summit in South Africa on Thursday. This decision came after a lawyer's association in the country filed an official request for his arrest upon arrival.
Al-Sisi was to arrive in Johannesburg on Friday to attend the summit entitled "Enabling African Women" which spans June 14 and 15.
According to an African diplomatic source who spoke to Anadolu Agency under condition of anonymity, Egypt informed South Africa that despite Al-Sisi's absence at the summit, Prime Minister Ibrahim Mehleb will be attending as a representative of the Egyptian delegation due to the mentioned threats.
A member of the South African Muslim Lawyers Association, Attorney Yousha Tayoub, told Anadolu Agency on Wednesday that, "We believe Al-Sisi committed war crimes and crimes against humanity for the horrendous killings that resulted from the [2013] coup in Egypt."
Accordingly, Tayoub added that the Egyptian president could be seized by South African officials for investigation and prosecution for his war crimes upon his arrival on South African lands.
"We have overwhelming evidence proving that Al-Sisi perpetrated war crimes and crimes against humanity. We have presented our evidence to the authorities and are hopeful they will act," Tayoub said.
A South African advocacy group, The Media Review Network (MRN), also supported the call for Al-Sisi's arrest.
"War criminals are considered enemies of all humankind; our young democracy must not be seen as a safe haven for such criminals," the groups spokesman, Ibrahim Vawda, said on Wednesday.
Furthermore, Vawda called upon the South African government to be a responsible member of the international community by arresting the Egyptian president who has evidently committed a number of human rights violations since his election in June 2014.
The newly-elected government in Egypt has waged a rough crackdown on members and followers of the Muslim Brotherhood and former president Mohamed Morsi, the first democratically elected president in Egyptian history.
As a result, over 1,400 people have been reportedly killed, as well as 22,000 who have been detained. Additionally, there have been hundreds sentenced to death in mass trials.
---
Subscribe to our newsletter
---