In a time when 21st century readers are torn between preferences for hardcopy books and their alternative softcopies, the city of St Catherine in Sinai was –until quite recently- free of any public libraries. It wasn't until May 2015 that the local community of St Catherine celebrated their first ever public library – the opening of which caused almost as much of a stir as the books themselves.
Currently home to over 2000 donated books, the St Catherine library came to life under the auspices of Dr. Sherif Samra and his NGO, Nawamis Development Society, in collaboration with Makhad Trust and the American University in Cairo (AUC).
With a rich history in the sustainable development of Bedouin societies in Sinai, Nawamis Development Society and Makhad Trust led the various arrangements with the St Catherine City Council, whose Mayor has donated one of the City Council's rooms to host the library until a more convenient facility is available.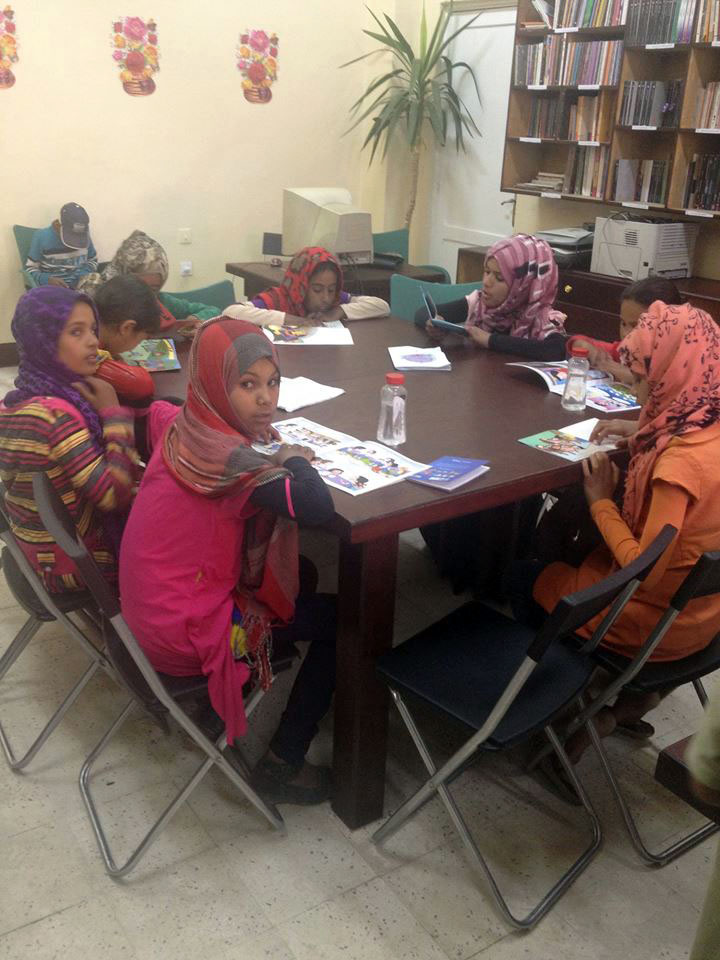 The AUC, meanwhile, generously donated around 1200 used books, which cover a range of topics including philosophy, religion, geography, history and children's books. Another 800 books were donated by the Ministry of Culture.
Bedouin societies like St Catherine's are usually rather closed, which is why the public library brought about not only a safe haven for the young school children to venture far beyond their classroom walls into self-learning, but also a friendly challenge that challenges dogmas  as old as time.
"It is a big no-no for Bedouin women to walk into a government facility and mingle with the male community," says Nora Mortagui, Project Coordinator at Nawamis Development Society. "That's why locating the library in the City Council was an inviting challenge to break this stigma."
"In a community where illiteracy is predominant among the female population, this library is a big deal because it opens up a gateway for more girls and women to go out, learn, and penetrate the male dominated society," added Mortagui.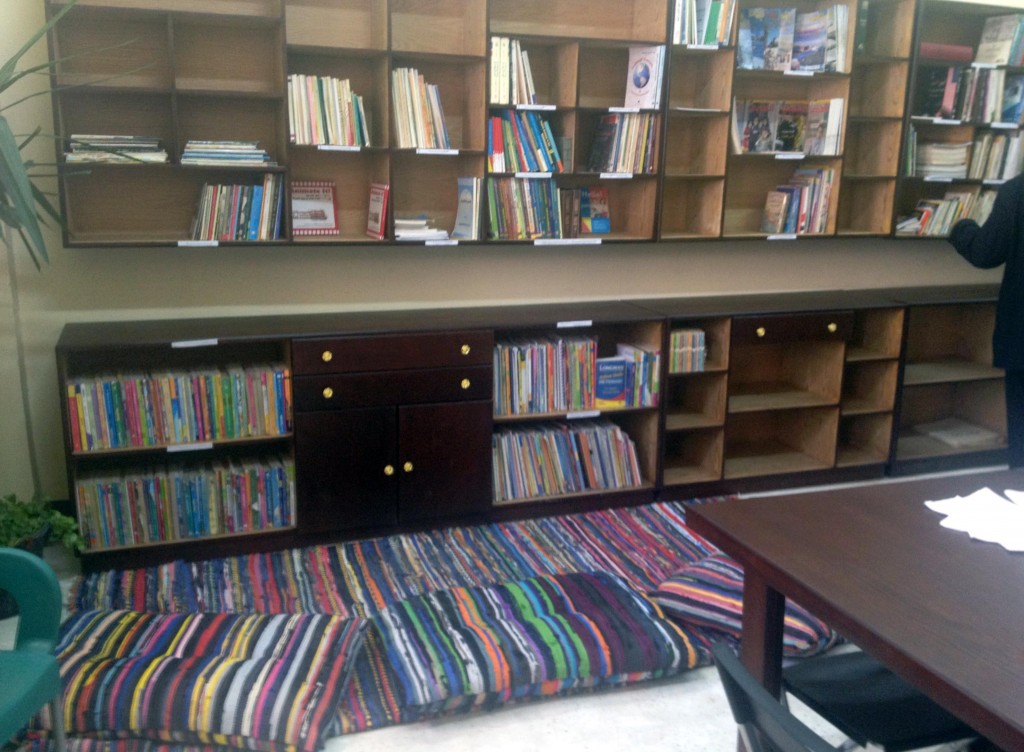 In order to pave the way for women and girls to visit the library alongside their male counterparts, Farhana, a 27-year-old local Bedouin woman was assigned as the librarian.
"The conditions here are different from the big cities like Cairo," says Farhana. "Parents here are overprotective of their girls."
"While some of my extended family members weren't quite welcoming of the idea of me working at the City Council building, my father was rather supportive of the move," says Farhana.
According to Farhana, the majority of visitors are children whose numbers increased as more students saw an end to their spring semester final exams.
"It makes me happy to see how the children's mindsets are changing," says Farhana. "The more stories they read, the more they look at things differently and approach problem solving creatively."
Older girls have shown interest for books on psychology, English learning, and creative thinking.
"I have been receiving a lot of calls from young women in their early and mid-twenties requesting English classes," says Farhana. "Other women have asked for crafts workshops."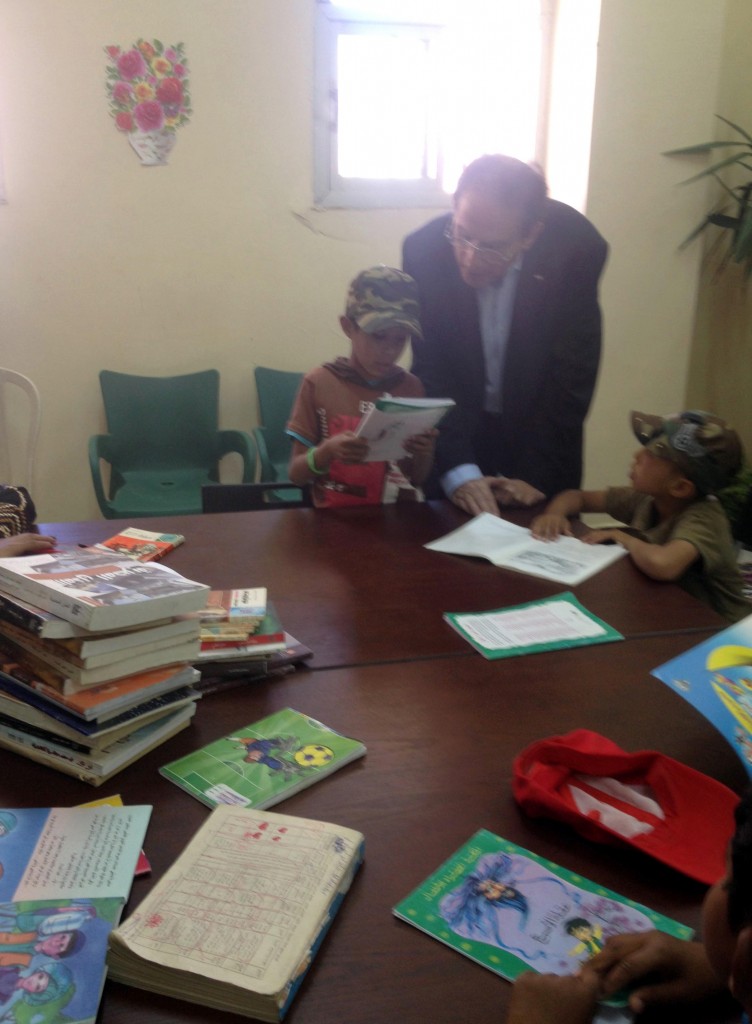 Being the main caretaker of the library, Farhana has witnessed a rising interest in books since the inauguration of the library. Even though St Catherine has three available cyber-cafes, they are only available for males, and remain strictly off limits for girls and women.
"Even the youth who have access to cyber-cafes still find their way to the library," says Farhana. "They often tell me that they have read about a particular topic on the internet, but that it isn't the same as reading it from a book."
According to Mortagui, the frequent influx of phone calls requesting books and workshops prove that the community isn't satisfied with its current status, and that it yearns to fill a particular void with learning from books and workshops alike.
Based on the community needs, Nawamis Development Society is currently studying the prospects of launching various workshops and illiteracy classes to take place at the library.
"We also need more children's books, in addition to self-development, cooking and embroidery books which several women have asked for," says Mortagui.
If you want to donate books to the St Catherine library or volunteer as a teacher for the workshops, you can get in touch via email on [email protected].