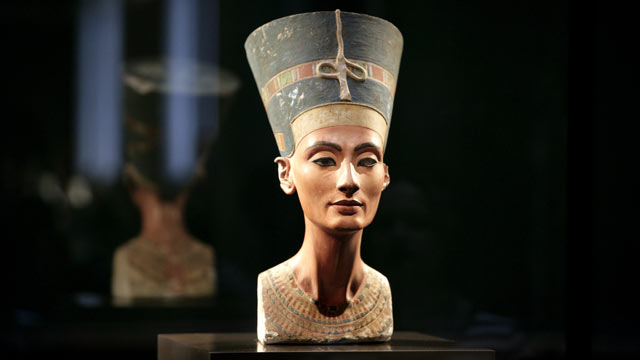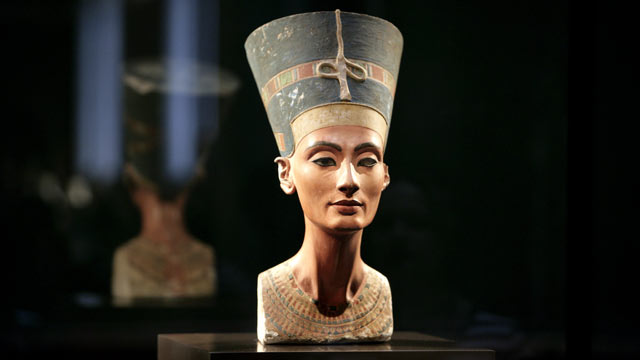 From lavish treasures, to advancements in various sciences, sorcery and even curses, Ancient Egypt has always been associated to as much mysteries as marvels. Among Ancient Egypt's many mysteries which has to date puzzled many archaeologists and Egyptologists are the whereabouts of Nefertiti's remains.
Not only was Nefertiti famous for her beauty, which remains evident through her world renowned 3,300-year-old painted limestone bust housed at the Egyptian Museum in Berlin, she was also the Great Royal Wife of the Pharaoh Akhenaten and his chief consort.
In a speech which took place Harvard's Science Center in 2013, Marc Gabolde, the director of the archaeological expedition of Université Paul Valery-Montpellier III in the Royal Necropolis at el-Amarna, suggested that "Tutankhamun is the son of Akhenaten and Nefertiti, but that Akhenaten and Nefertiti were cousins."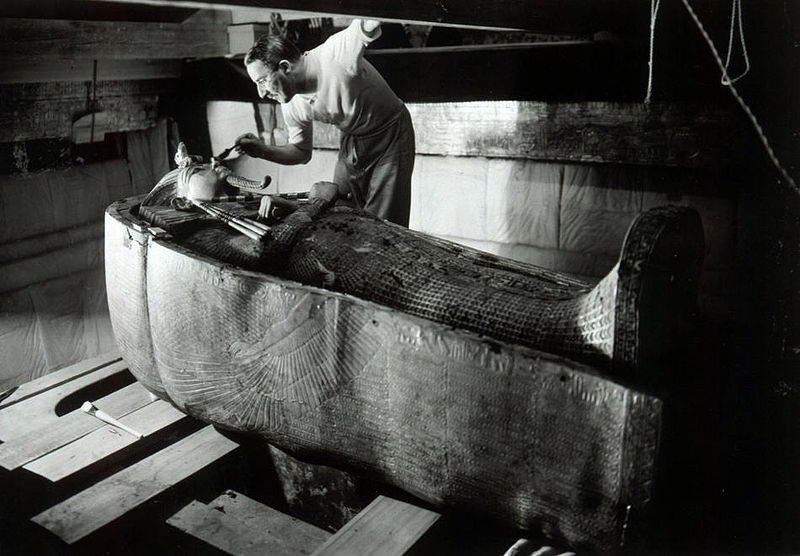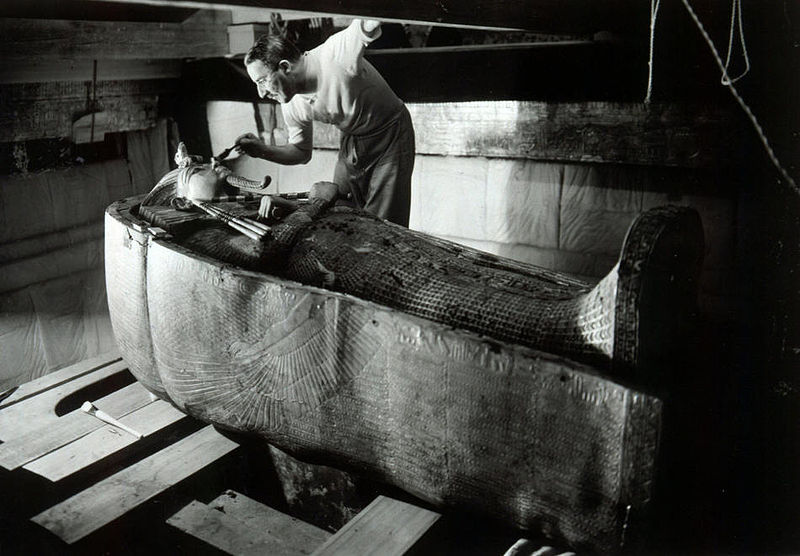 In 1922, the world was taken aback by the amount of priceless treasures found intact and retrieved from King Tut's tomb. Yet, if Nefertiti was the mother and wife of two Ancient Egyptian royals, one can only assume the treasures her tomb must enclose.
Even though researchers have been on a diligent hunt for the fair Great Royal Wife's remains, one theory based on claims of reincarnation from Ancient Egypt sounds more striking today than ever before.
Unlike many Egyptology enthusiasts who have spent many years of their lives learning about the mysteries of Ancient Egypt by brushing off dust and going through books, Dorothy Eady, who died in 1981, claimed that she was a priestess in Ancient Egypt during her previous life, hence her wide knowledge about the times of Egyptian Pharaohs.
In her biography, Eady, who was known as Omm Sety, claimed that based on a conversation with a pharaoh in another life, she knew where Nefertiti's tomb was. "It's in the Valley of the Kings, and it's quite near to the Tutankhamun tomb," she said, according to the biography. "But it's in a place where nobody would ever think of looking for it. And apparently it is still intact."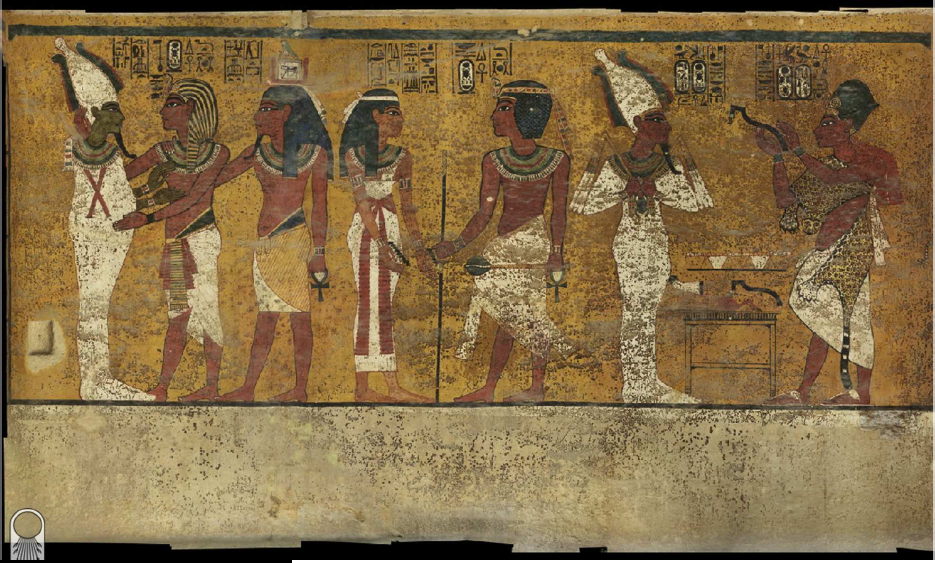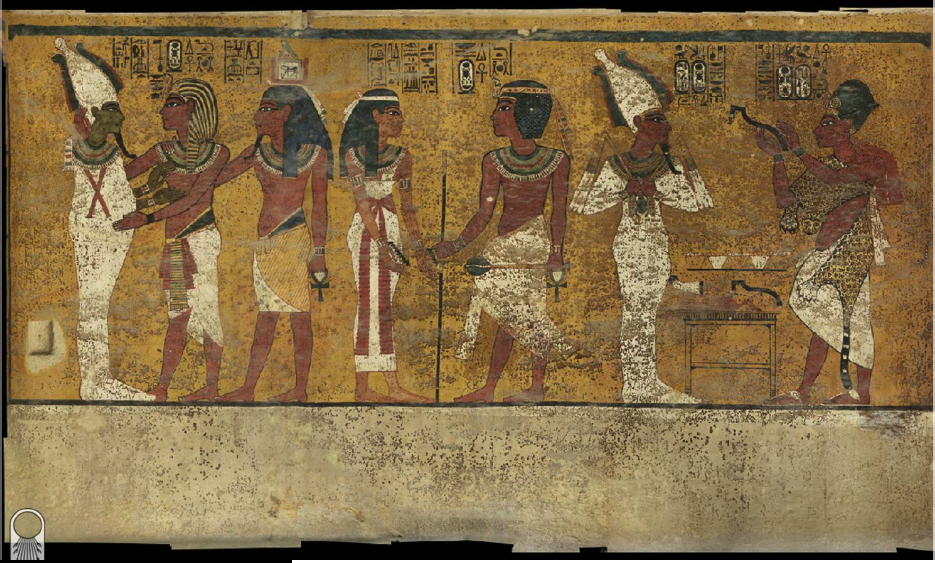 However, three decades after Omm Sety's death, Nicholas Reeves, an archaeologist at the University of Arizona, presented a hypothesis that suggests Nefertiti's tomb is likely hidden behind King Tutankhamun's tomb.
Based on the detailed scans and photographs of Tut's tomb in the Valley of the Kings in Luxor which were published last year by Factum Arte, a Spanish specialist in art and replication, Reeves noted that beneath the layers of paint, the texture of walls revealed cracks which may suggest the presence of two doors leading to passageways.
While the first door likely leads to a storage room which has already been discovered, the other passageway situated at the north wall of the burial chamber is speculated to lead to a bigger room which may be Nefertiti's tomb.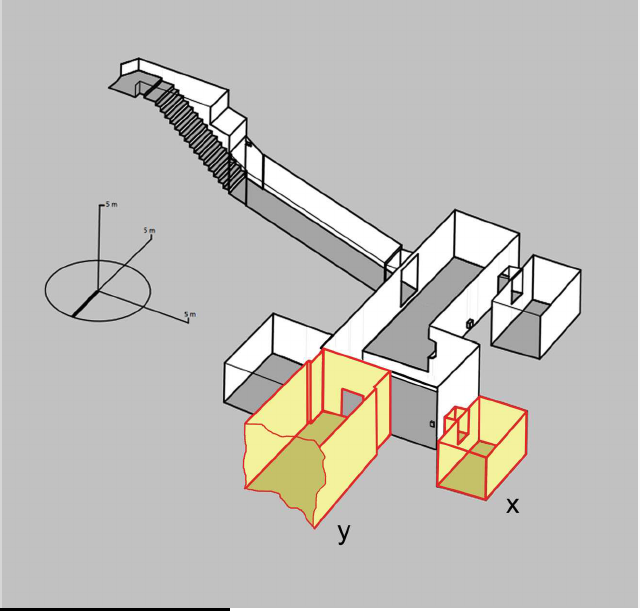 "I have been testing the evidence ever since, looking for indications that what I thought I was seeing was, in fact, not there," Reeves told the BBC. "But the more I looked, the more information I found that I seemed to be looking at something pretty real."
"If I'm wrong, I'm wrong," Reeves added. "But if I'm right this is potentially the biggest archaeological discovery ever made."
Based on further remarks by Reeves, the doorways may have been concealed by blocking and plastering them.
"I think there are certainly some signs that there might have been some activity around those doorways," said Joyce Tyldesley, an Egyptologist with the University of Manchester.
"Whether we can deduct from that that we actually [found] the burial site of Nefertiti might be a step too far," he said, adding: "But if it was true, it would be absolutely brilliant."
---
Subscribe to our newsletter
---