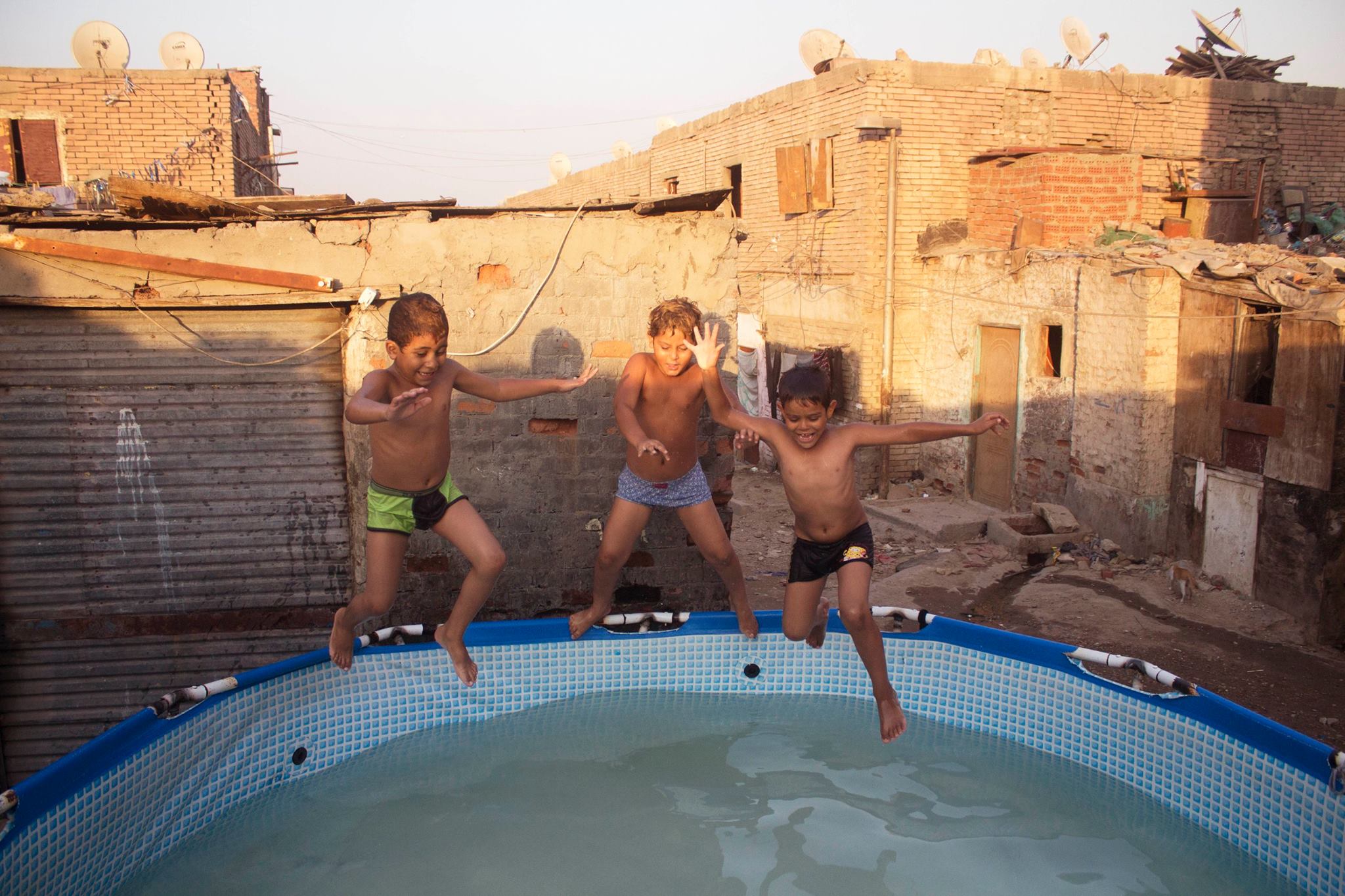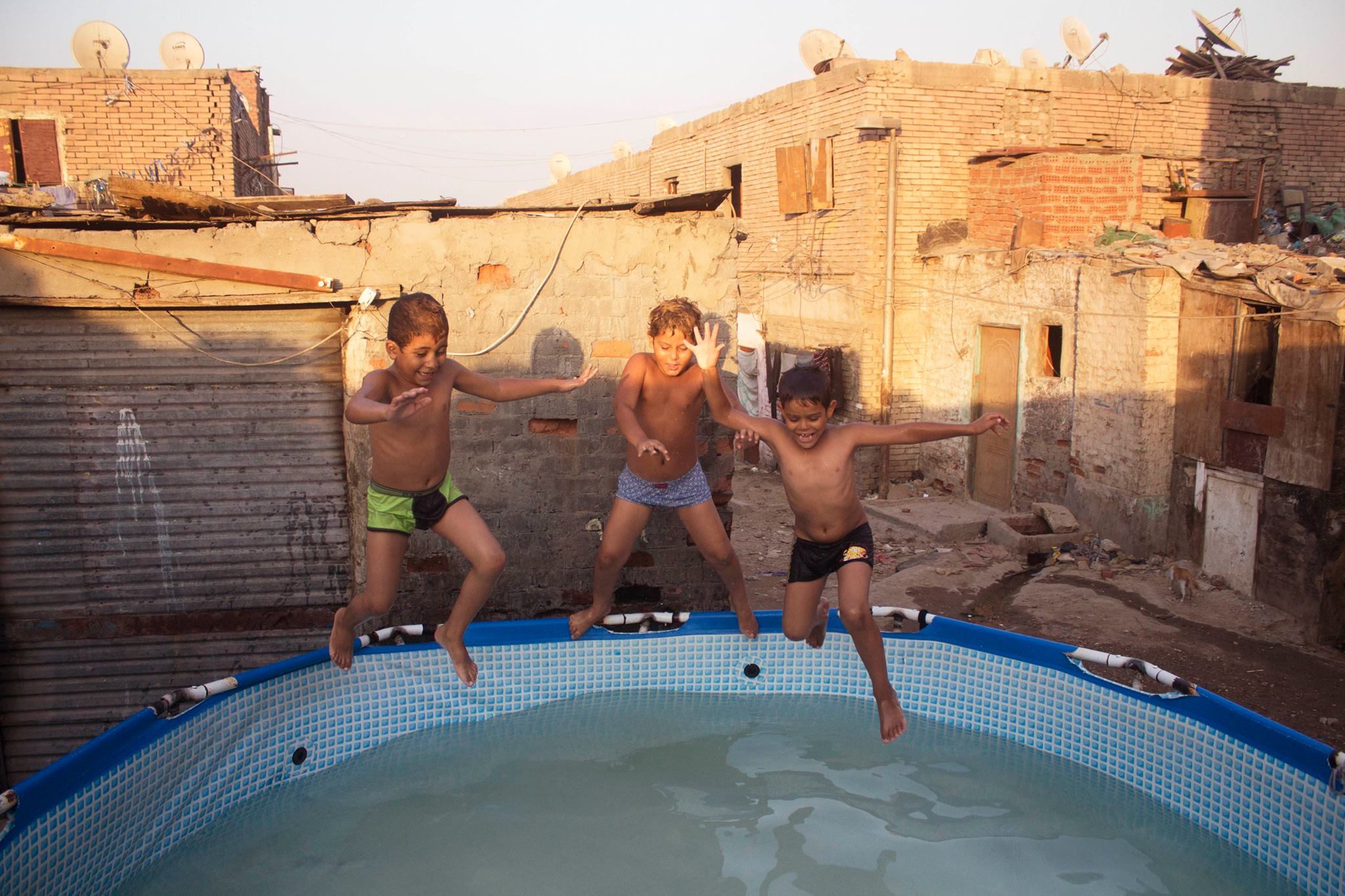 As the summer vacation comes to an end, Egyptians recap on their vacations differently. While some share photographs from lavish seaside resorts and of their poolside lemonade mixers, the majority of Egyptians are deprived of the faintest accessibility to such luxuries.
To provide children with access to some facilities for entertainment, one local in the poor town of Dwayka in Cairo built a swimming pool using welded bars and other scrap material.
"[The swimming pool] was founded by a local due to the non-availability of a kids club in the neighborhood and the lack of funds for the people who live there to visit coastal cities," writes Mostafa Darwish on Facebook.
Located in Manshiet Nasser, Dwayka made headlines in Egypt on September 6, 2008 when more than 100 people were killed or injured after huge boulders crushed tens of houses in the town. The town, classified as a slum, also has prevalent drug use and high rates of poverty.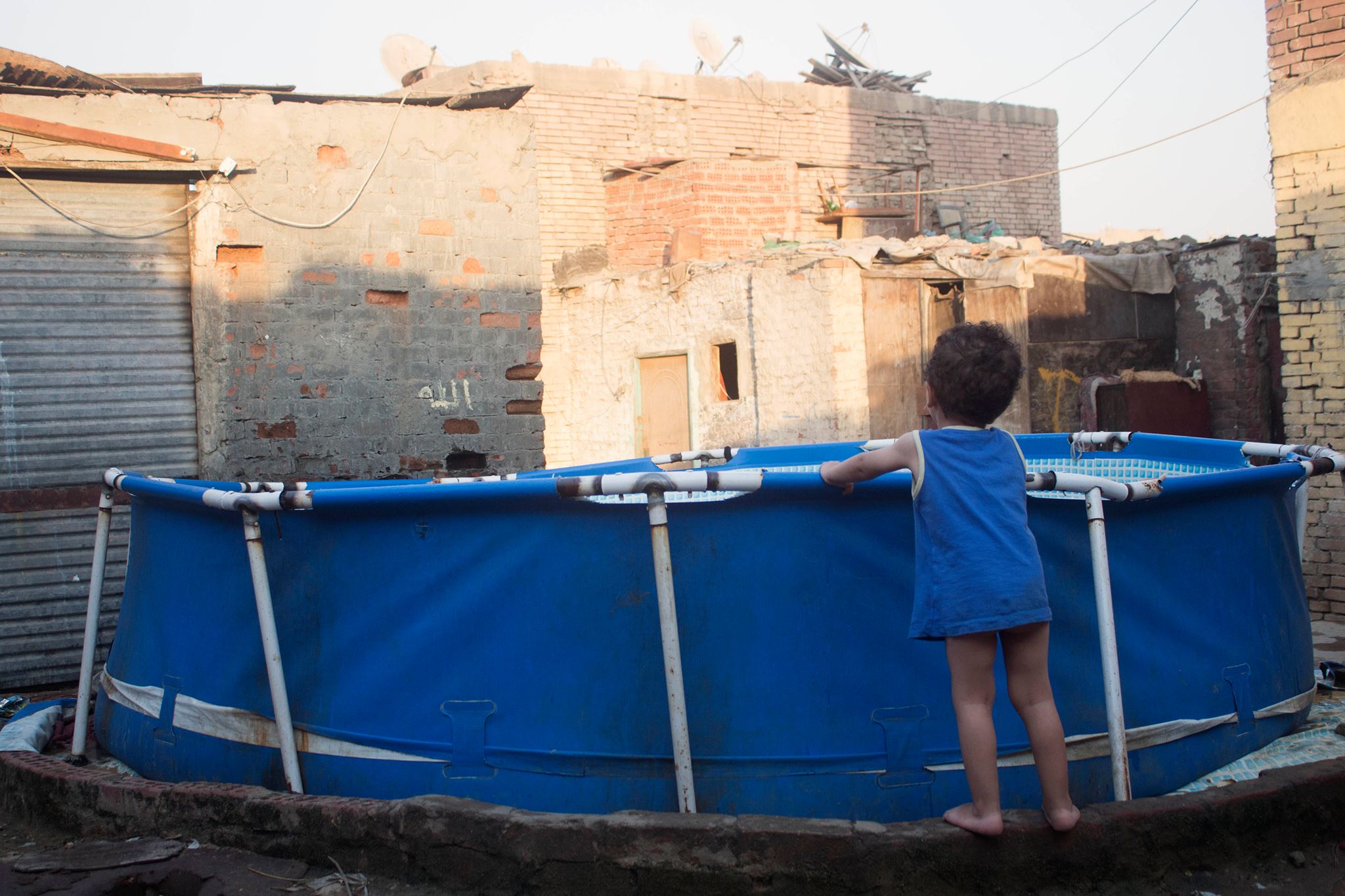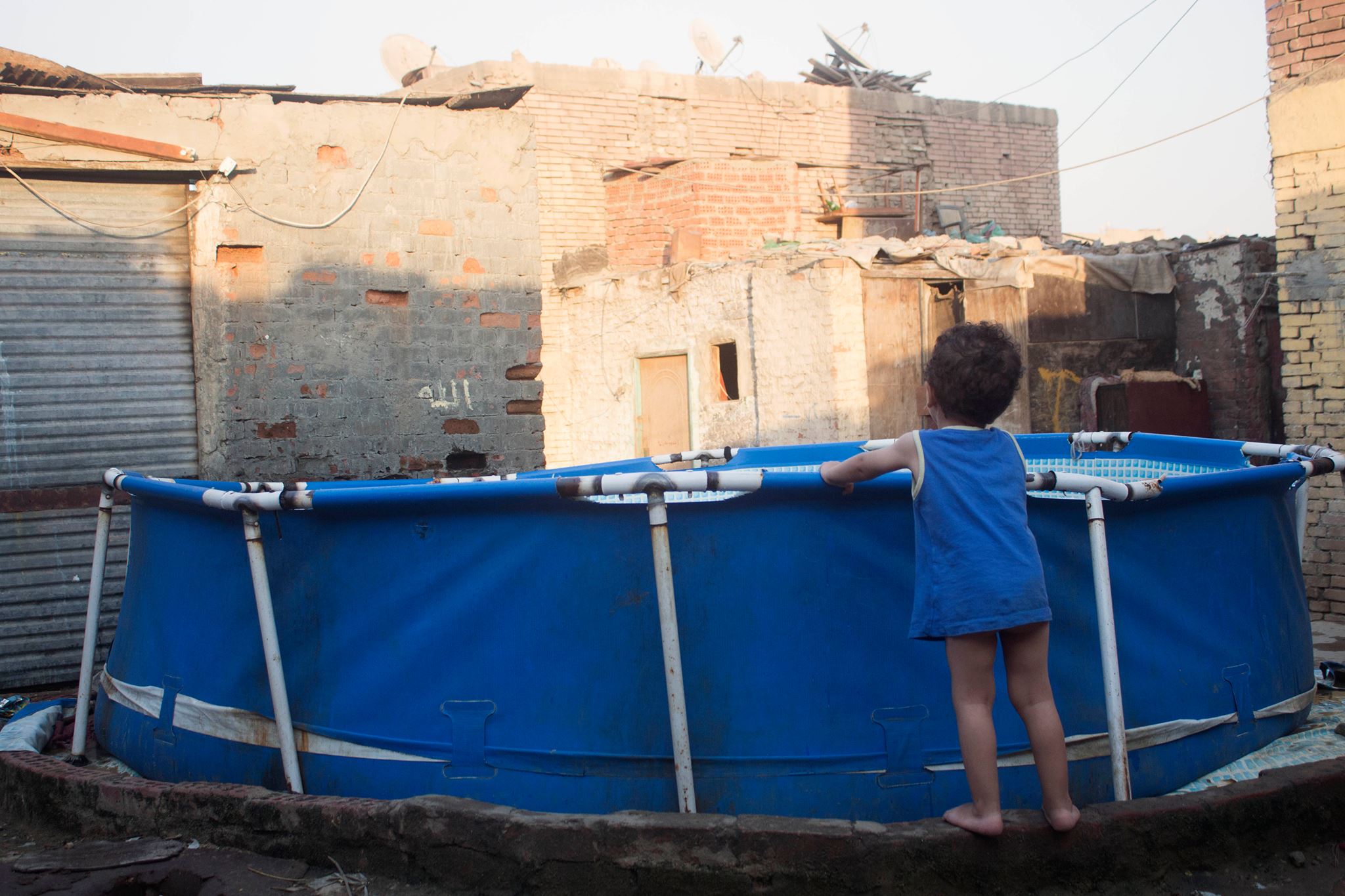 Yet, this isn't how many of Egypt's middle- upper-classes spend their recreational hours.
Olympic sized swimming pools and large, green football pitches. Access to gyms with dozens of treadmills fitted with screens that allow gym-goers to watch their favorite television shows.
These are some of the many ways Egypt's middle- and upper-classes have spent their busy days in urban cities like Cairo and Alexandria. During the summer break, many migrate to the beaches of Egypt: from the 'North Coast' to Sharm El-Sheikh, El-Gouna, Ain El-Sokhna and more.
For the fifty percent of Egypt's population that lives in poverty, such privileges are often unheard of. As captured by Mostafa Darwish, many Egyptian children often do not have any access to swimming pools, monkey bars, groomed soccer fields and more.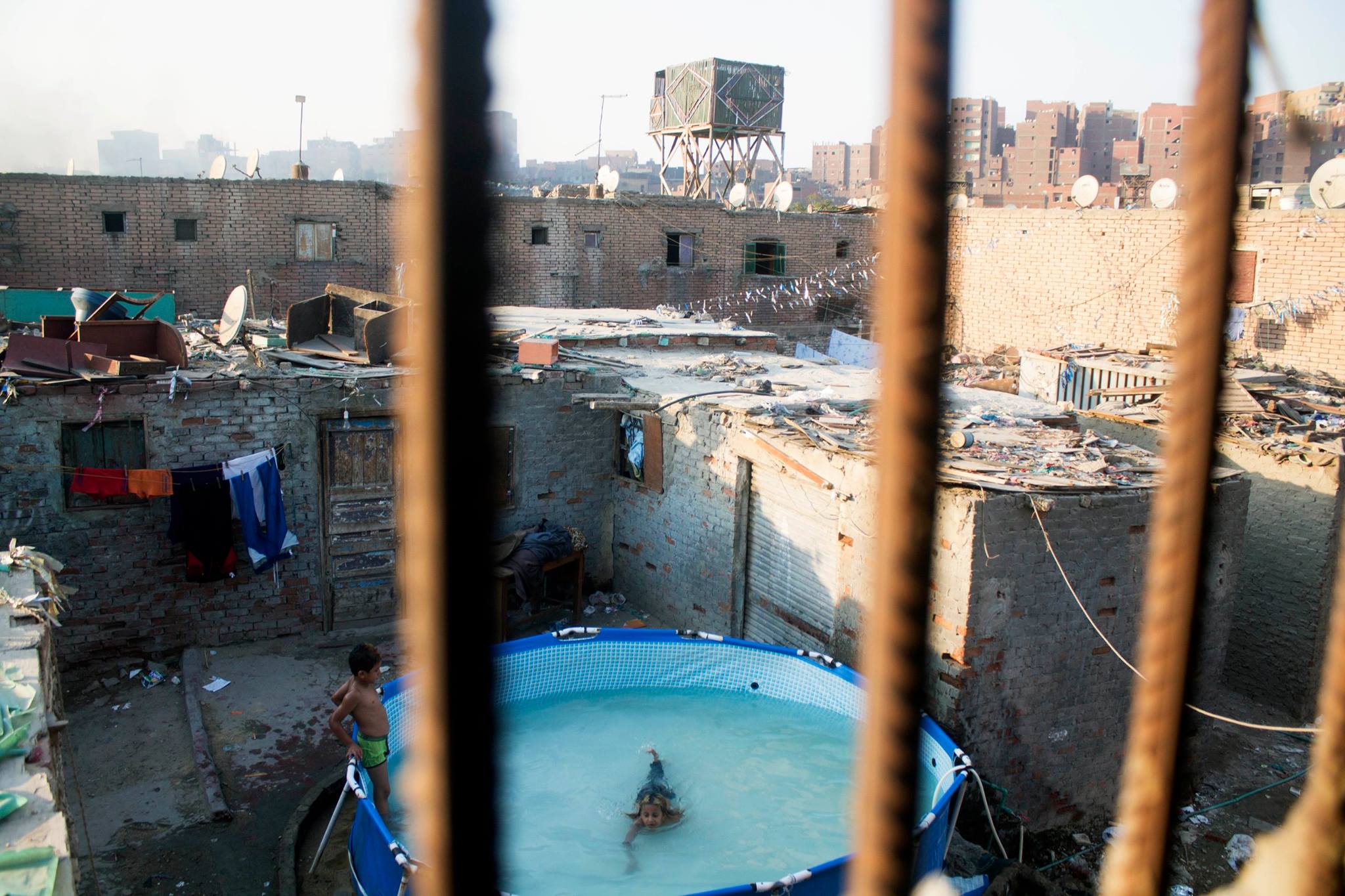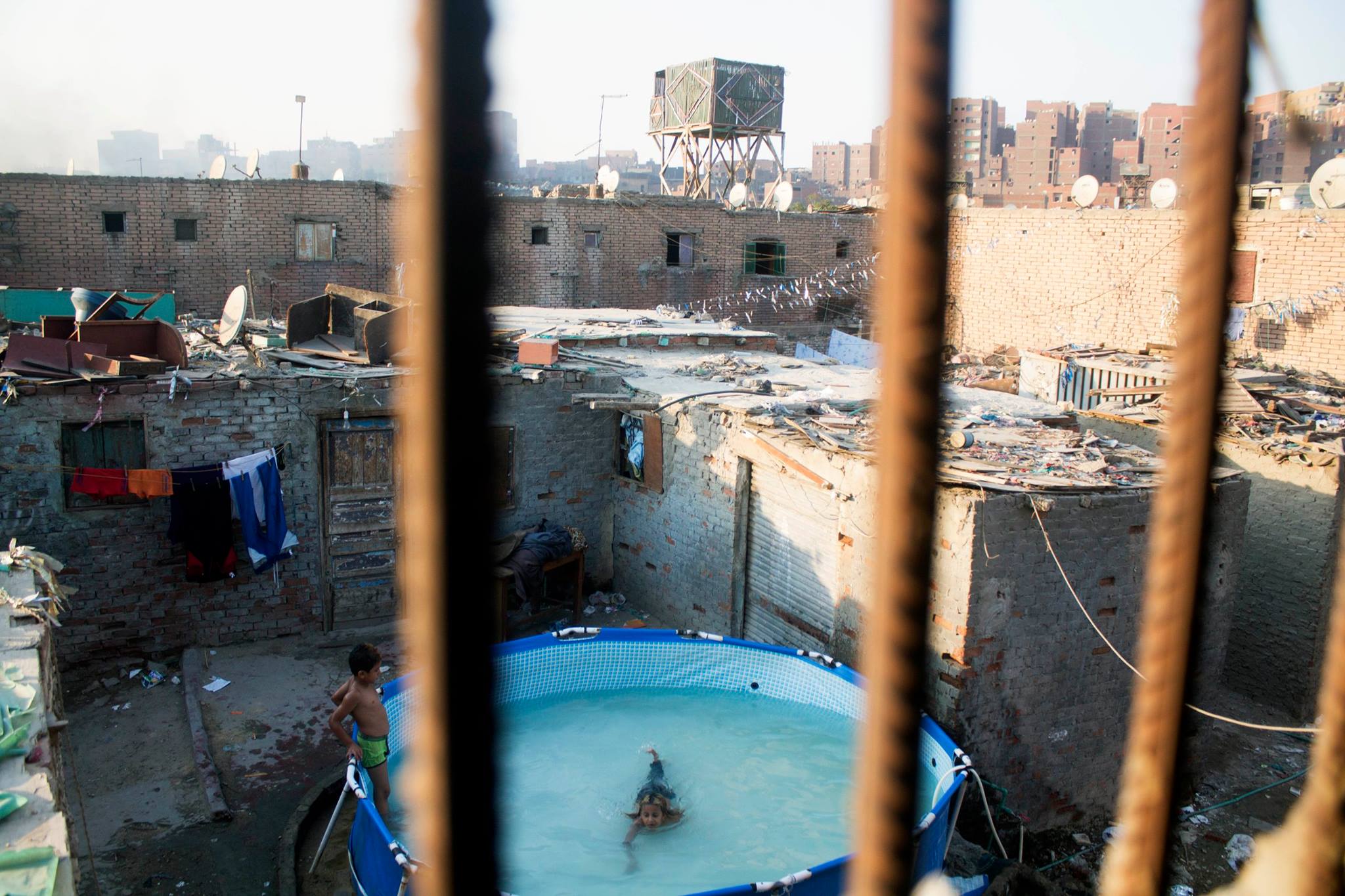 In fact, membership to many of Egypt's sporting clubs costs more than EGP 200,000 ($US 26,000) to simply join (with renewal fees each year). Meanwhile, 49.9 percent of Egypt's population lives on EGP 13.9 ($US 1.82) or less per day. While there are 'Youth Centers' across Egypt that have much lower fees, with 75 in Cairo, these are often ill-equipped or too inaccessible.
When it comes to beach getaways, holidays are often instead spent returning to where the family was originally from or spending time with the father who had been in another city or town for employment.
"I can't wait to go and just spend time with my family in Eid," says Hamdy Ali, who lives away from his family due to his employment.
"Their mother is too sick to take them around and out for fun. All I want is to spend time with them and try to make them happy."
Similar sentiments are shared by many of Egypt's four million tourism workers who often have to leave their home towns to work in the tourism industry to earn wages and provide a living for their families.
"Sometimes it doesn't make sense for me to travel [to my family] because the holiday is too short," says Ahmed, a chef at a five-star hotel in El-Gouna.
"By the time I get there, I have to return back to work. When the holiday is longer, I try to take them to the local park or buy those toys and new clothes."
Ali agrees, saying that it can often be difficult to find time to return home.
"They always ask 'when are you coming home', and I can only say 'soon inshAllah (God willing)'. But when I do, I make sure to be the best father I can be."
---
Subscribe to our newsletter
---