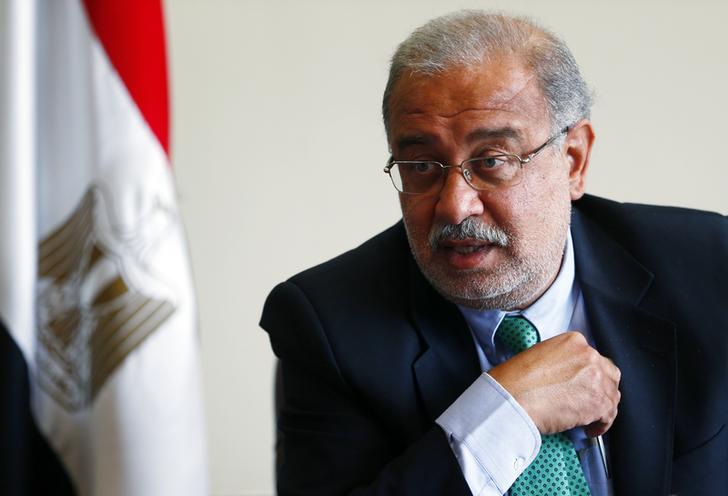 Egypt's President Sisi has appointed Sherif Ismail, Minister of Petroleum and Mineral Resources, as Egypt's new Prime Minister.
An Egyptian engineer, Ismail has been Minister of Petroleum and Mineral Resources since July 2013 when he replaced Sherif Hassan Haddara. President Sisi has ordered the new Prime Minister to form a new cabinet within a week.
Born in 1955 and married with a son and daughter, Ismail studied Mechanical Engineering at Ain Shams University and graduated in 1978.
Upon completing his studies, Ismail worked as an engineer in Mobil until 1979 before joining ENPPI. In ENPPI, where Ismail remained until 2000, Ismail worked as an engineer and was eventually appointed as Director General of Technical Affairs and as a member of the Board of Directors.
The new Prime Minister also previously served as Executive Deputy Chairman and then Chairman of the Egyptian Holding Company for Petrochemicals (ECHEM). He was later appointed as Chairman of the Egyptian Natural Gas Holding Company (EGAS). Following his tenure at EGAS, Ismail was appointed Chairman of the state-run Ganoub El Wadi Petroleum Holding Company (GANOPE).
Earlier in August, Italian energy group Eni SpA announced the discovery of the largest gas deposit ever in the Mediterranean Sea, believed to hold up to 30 trillion cubic feet of lean gas. The energy company said the discovery promised decades of natural gas sufficiency for Egypt.
Resignations
Egypt's cabinet, led by Prime Minister Ibrahim Mehleb, had resigned and submitted its resignation papers to President Abdel Fattah Al-Sisi on Saturday morning.
The resignation, which included all cabinet members, was accepted by President Sisi on Saturday morning. However, the President ordered the cabinet to continue carrying out their duties until a new cabinet is formed.
The surprise resignation comes days after Egypt's Agriculture Minister resigned and was arrested amid allegations of corruption.
The reason behind the resignation remains unclear. Egypt's cabinet was expected to resign after Parliamentary elections are held in October and November, paving the way for a cabinet to be formed by the new Parliament.
---
Subscribe to our newsletter
---