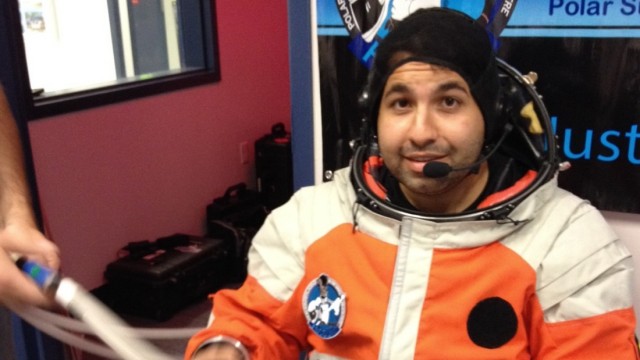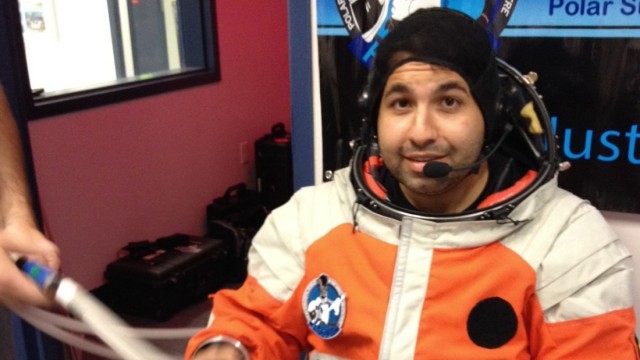 Akram Abdellatif, a 27-year-old Egyptian engineer, is steps away from becoming Egypt's first astronaut. Through a considerable amount of hard work and sacrifice, Abdellatif has managed to take several leaps towards his dream despite the absence of an Egyptian space agency and the US space agency, NASA, requiring its astronauts to be US citizens.
Abdellatif started off on a  "normal" career track, studying communications engineering at the German University in Cairo and later facing many difficulties getting into European airspace companies due to his insufficient qualifications. He finally succeeded in joining the German Aerospace Center (DLR) in Stuttgart, where he started as an intern and is now working as a development engineer.
In a press release from the Technische Universität München (TUM), Abdellatif stated that with the challenges of the Egyptian nationality in this context, "everything else has to be just right." Within his studies, he pursued two masters degrees related to this field and is currently working on his doctoral thesis, supervised by TUM's Institute of Flight System Dynamics.
He has already made significant academic gains; in 2014 he and Hanaa Gaber, also from TUM, won the US-based International Space Station Research Competition for their project, Egypt against Hepatitis C Virus, which involved experiments with the virus itself under microgravity conditions.
Outside of academics, he also focuses on self-development during his free time by researching and fulfilling the qualifications needed such as flying lessons and other basic forms of astronaut training. Most significantly, he also joined the NGO Astronauts 4 Hire, a non-profit that trains individuals for trips into space without nationality requirements.
His efforts finally paid off with his acceptance into the PoSSUM research program, a scientific mission of four training modules supported by NASA to advance climate research.
This program is a huge step forward in his goal to go into space. Once he completes the program, he hopes to be selected for one of the missions starting in 2017.
---
Subscribe to our newsletter
---