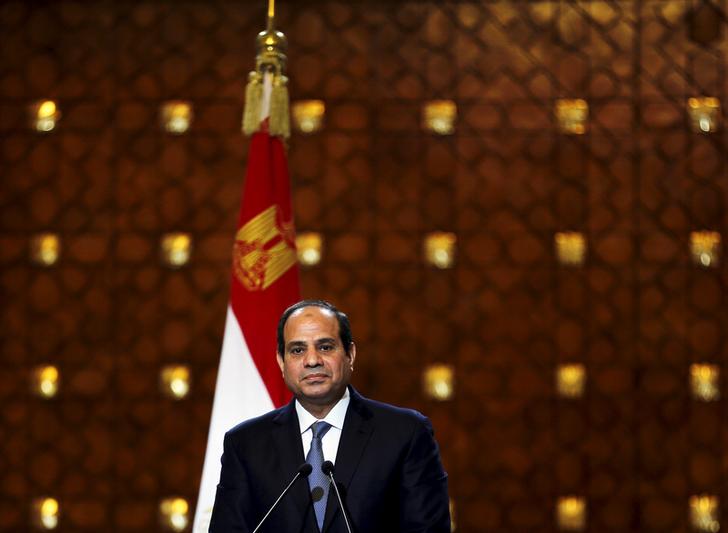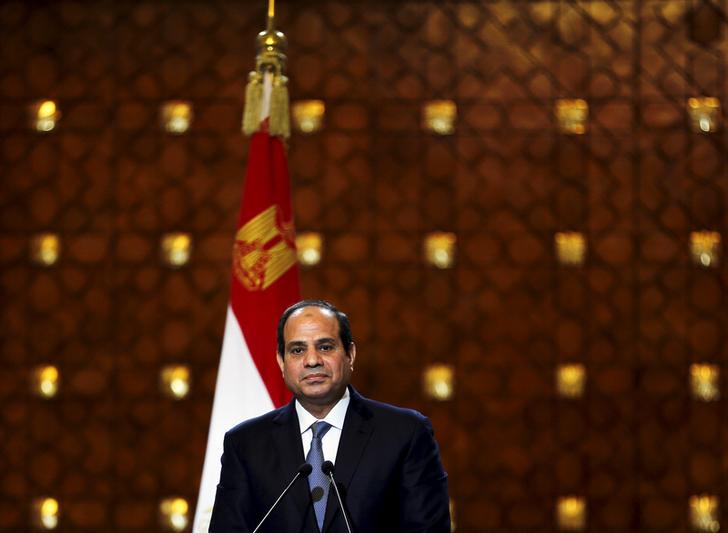 Egypt will not hesitate to deploy ground troops into the territory of its Gulf state allies to protect them from threats if it is asked to do so by those countries' leaders, President Abdel Fattah al-Sisi said on Wednesday.
In his comments at a briefing with Kuwait journalists, the Egyptian leader "made it clear that Egypt will not hesitate to send forces to brotherly Gulf counties to defend them if they face any direct threat or aggression," a statement released by the presidency reads.
Once regarded the leader of the Arab world, Egypt has been struggling to recover its former role in the region following the turbulence that came with the 25 January uprising that ended the 30-year long reign of strongman Hosni Mubarak.
The most populous Middle Eastern country and the recipient of billions of dollars of aid from the Gulf, Egypt has joined the Saudi-led and U.S.-backed military coalition fighting in Yemen to restore to power president Abd Rabbu Mansour Hadi, who lost control of the capital Sanaa in September 2014 to the Houthis, a revivalist Zaidi-Shia guerilla movement.
Since the popular military ouster of Egypt's first democratically elected president Mohamed Morsi of the Muslim Brotherhood by then-defense minister Sisi in July 2013, Egypt has received financial aid amounting to billions of dollars from Saudi Arabia, Kuwait and the United Arab Emirates in order get the country's crumbling economy on its feet again.
Some analysts say that if Egypt were asked to send ground troops to Yemen, it would not have much choice but to abide by the request – that is, if it wants to maintain its well-needed financial support from the Gulf.
Reports have indicated that Egypt in fact already has deployed military forces to Yemen. Egyptian 'security sources' told Reuters in September last year that as many as 800 Egyptian soldiers arrived in Yemen that month.
Saudi Arabia militarily intervened in Yemen, the poorest Arab country, in late March 2015 and since then the conflict has developed into an increasingly intractable civil war with international dimensions where the Saudi-led coalition backs Sunni forces while Iran is supporting the Houthis.
The rift between regional powerhouses Saudi Arabia and Iran have deepened in recent years as they seek to exploit the power vacuums that emerged in the aftermath of the U.S.-led war on Iraq in 2003 and intensified after the so-called Arab spring in 2011. Confronting each other through proxies in numerous arenas in the Middle East – from Syria and Lebanon to Bahrain and Yemen – they have fueled sectarian tensions throughout the region.
---
Subscribe to our newsletter
---