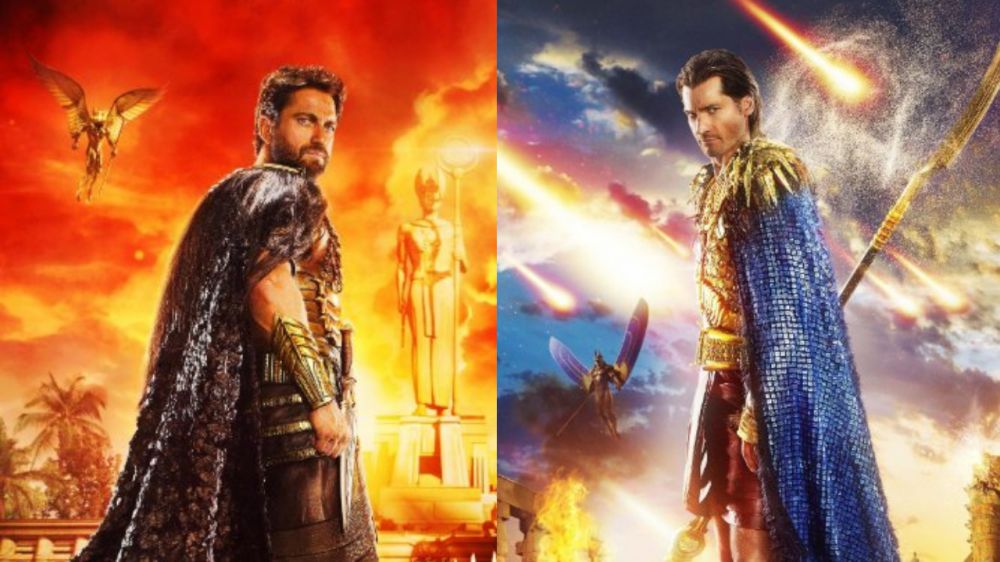 'Gods of Egypt', a $US 140 million blockbuster Hollywood film, has been described by critics as a forgettable, silly, and visually unimpressive colossal wreck.
The movie, which was filmed in Australia thousands of miles away from Egypt, had been slammed ahead of its release for its all-white cast.
However, less than 24 hours after its release, it appears critics have forgotten about the all-white cast led by Gerard Butler and Nikolaj Coster-Waldau and have instead been left dazed and confused by the "laughable" visuals and animation.
In the Rolling Stone, Peter Travers said the movie's visuals are 'historically' bad.
"What raises Gods of Egypt above all other historically botched FX epics is the stupefying schlock of its visual effects, they're like something out of Video Aps for Dummies," said the Rolling Stone review.
Meanwhile, Vox's Peter Suderman wrote that the movie has no redeeming qualities.
"It is bad in practically every way it could be bad, from concept to execution, from imagery to acting. It is a movie with essentially no redeeming qualities — the epitome of everything wrong with big-budget moviemaking today," wrote Suderman.
Australian radio station 3AW described the movie as a "colossal, mega-budget turkey".
"Gods of Egypt does offer the rare novelty of seeing an Oscar-spangled actor the calibre of Geoffrey Rush in a big, bad film. He plays an ageing God who flies around in Earth orbit in a hand pedal-powered space ship," said 3AW's Jim Schembri.
However, despite its flaws, the New York Times' Manohla Dargis said she enjoyed the film
Dargis, who describes one of the monsters as "a smoky monster that from one angle looks like a fanged doughnut and from another an alarmingly enraged anus", described the movie as enjoyable.
"I enjoyed "Gods of Egypt" despite the lazily generic non-story, the dubious Eurocentric casting and (intentionally?) unconvincing effects that make you wonder (another imponderable) why they didn't just make this an animated picture," wrote Dargis.
Overall, 'Gods of Egypt', which is projected to make just $US 15 million in its debut weekend in the United States, is currently sitting at a 10 percent rating on Rotten Tomatoes.
Will you be watching 'Gods of Egypt'?
---
Subscribe to our newsletter
---