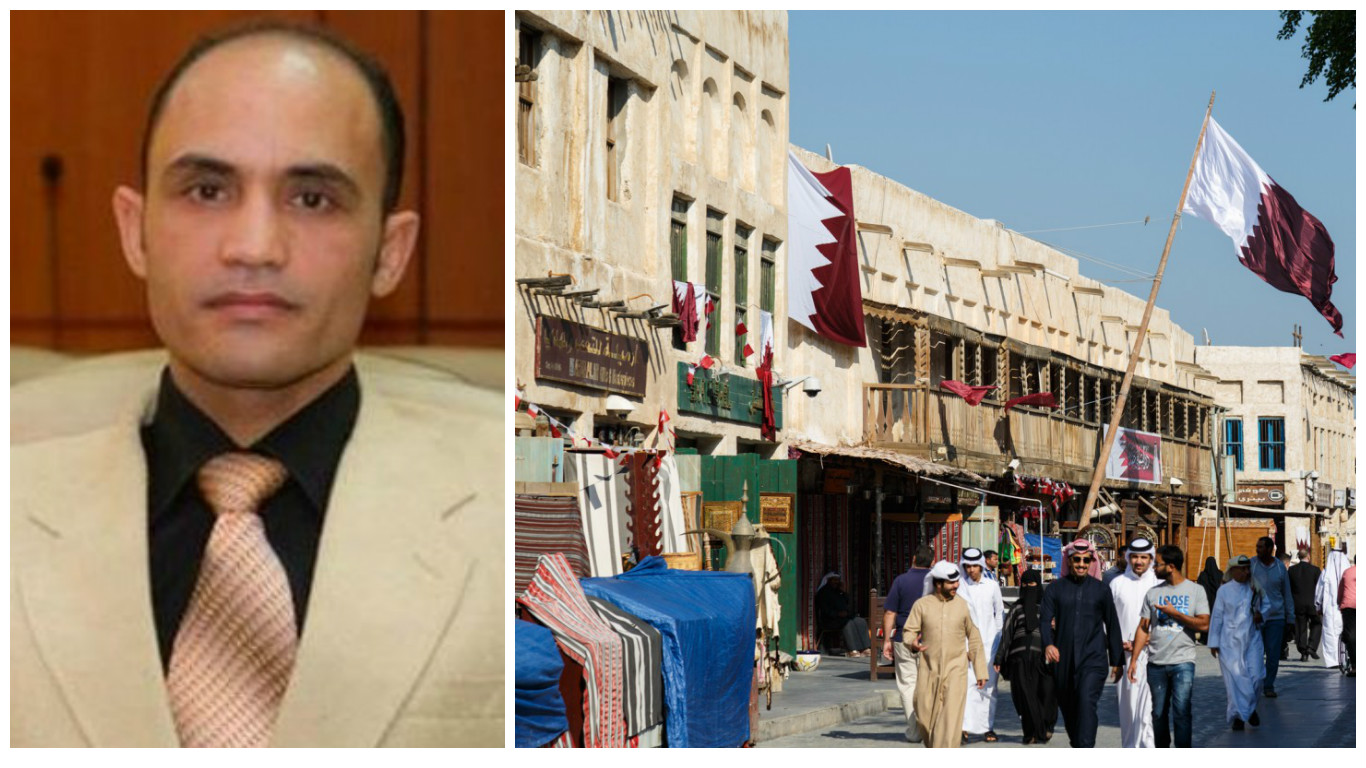 Qatari authorities have detained Egyptian blogger and technician Tamer Mabrouk since 21 February over a legal dispute with his employer, according to a statement released on Wednesday by the Arabic Network for Human Rights Information (ANHRI).
Mabrouk was detained after he filed a lawsuit against his Qatari employer, whom he claims unfairly dismissed him from his job and did not pay his agreed upon salary.
As is the case in other Gulf States, Qatar applies the Kafala system, which requires migrant laborers to have a Qatari sponsor (kafeel) who is responsible for the laborer's legal status and visa. The sponsor is usually the migrant's employer, as is the case with regards to Tamer Mabrouk.
According to ANHRI, the blogger traveled to Qatar on 29 November and was hired as a technician by Abdullah Yusef Al-Ansari, who later tasked Mabrouk with building a website for him.
But since early January the employer "began to procrastinate and bargained with Mabrouk in order to make him waive his rights. As a consequence, Mabrouk sued his Qatari guarantor demanding his financial dues as well as his rights with regard to the unfair dismissal he experienced in the 28th of January 2016," the ANHRI statement read.
ANHRI claims that the blogger was given the option to either remain in jail or drop all claims to his outstanding labor remunerations and return to Egypt.
While in jail, Mabrouk said he encountered more than 140 Egyptians also being held for charges relating to the Kafala system.
"I was surprised there are a huge number of cells where more than 140 Egyptian citizens are being held in under poor conditions, and in light of the guarantor system's apparent injustice," he told ANHRI.
"And because of the state's favoritism to the inhumane guarantor system, most of these detainees are being held awaiting to be expelled and deported from the country in addition to being deprived from their entitlements," he continued.
The ANHRI claims to have spoken to some of the other Egyptian detainees who confirmed they were being held for issues relating to their sponsor. They also said that Qatari authorities usually take the side of the Qatari sponsor in cases of this nature.
The rights group maintained that the Egyptian detainees live under very poor conditions.
ANHRI called for the swift release of Tamer Mabrouk and other Egyptians who are being arbitrarily jailed. It also urged the Egyptian Ministry of Foreign Affairs to provide legal support for the detained Egyptians, particularly in light of the "inhumane" Kafala system.
Egypt and Qatar have yet to respond to ANHRI's claims.
International human rights groups have for long criticized Qatar for its restrictive Kafala system and have complained over abysmal working and living conditions that migrant laborers are subject to.
In its latest report published on Thursday, Amnesty International accused Qatari authorities for systematic abuse and "appalling treatment" of migrant laborers who are building the 2022 World Cup sports stadiums.
---
Subscribe to our newsletter
---