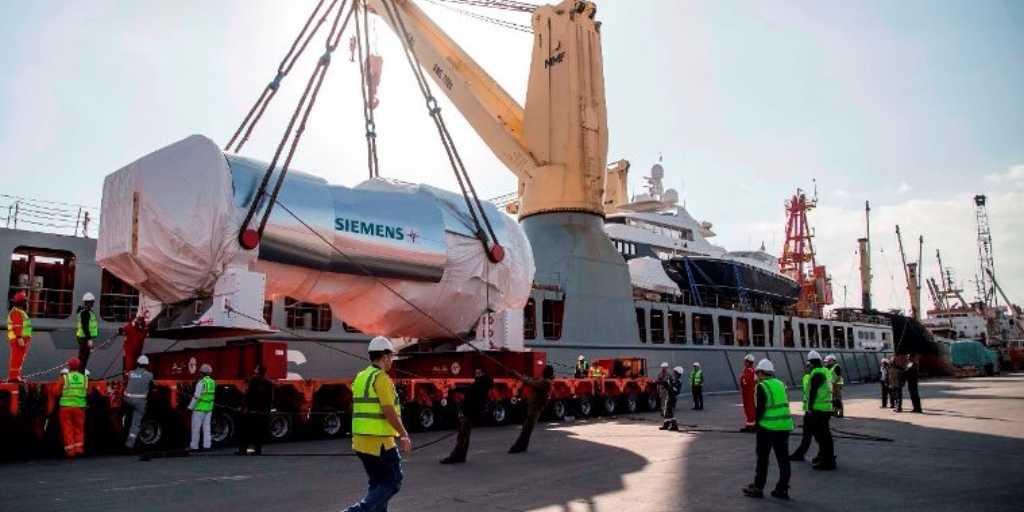 German multinational conglomerate Siemens announced on Tuesday that in collaboration with the Egyptian Ministry of Electricity and Renewable Energy it has launched a new program designed to train 600 Egyptian engineers and technicians.
The training program "aims to enable young Egyptian talents to enhance their professional and vocational competencies, building local experts in the energy industry over the next years," Siemens said in a statement.
The first batch of trainees, consisting of 50 white- and blue-collar Egyptians, started their training on April 3 and will primarily be responsible for operating three gas-fired combined cycle power plants belonging to Siemens, located in Beni Suef, Burullus and the planned New Capital.
"With this training we are demonstrating our long-term commitment to the energy industry and our determination to build a pipeline of experts for Egypt's future of energy," said Janina Kugel, Member of the Managing Board of Siemens AG and CHRO.
Kugel stressed that training Egyptians will have a "positive long-term ripple effect on Egypt's society," as the trainees will "pass on their skills to the next generation."
The training program will last for six months for each engineer and technician, whereby they will receive training both in Egypt and Germany.
One of the main priorities of the program is to trigger a "paradigm shift" as to the way in which employees interact in the work place, according to the press statement.
The program has psychological and communication elements, in addition to language, management, leadership, supervisory, health and safety aspects, aiming to develop the employees' overall competencies.
The German company also plans to train Egyptians for its wind parks in Egypt and their rotor blade manufacturing facility in the country.
In line with Siemens' apparent drive to increase investments in Egypt, it also recently secured a contract from state-run Egyptian National Railways to modernize 260km of railway networks in Egypt.
---
Subscribe to our newsletter
---