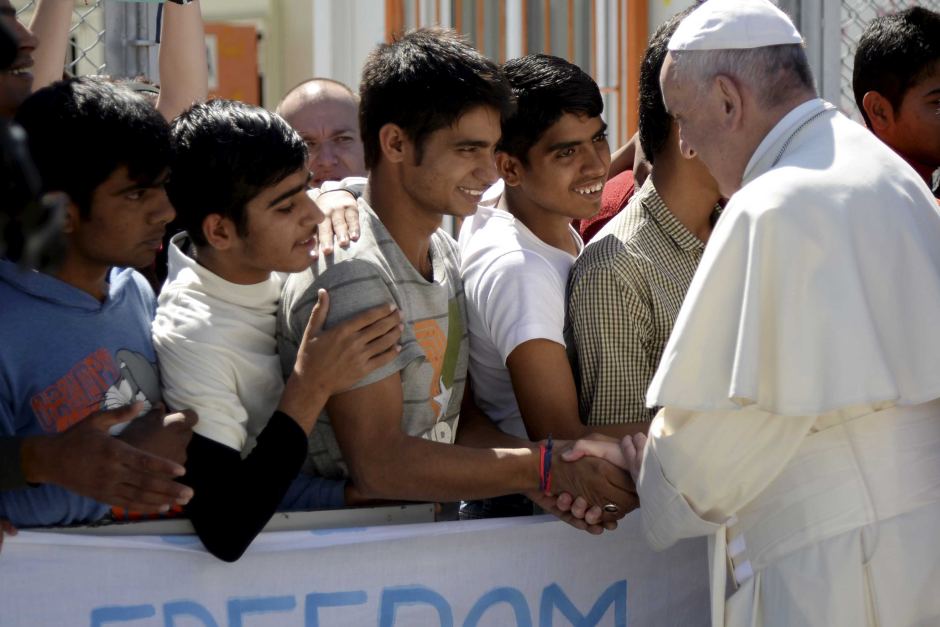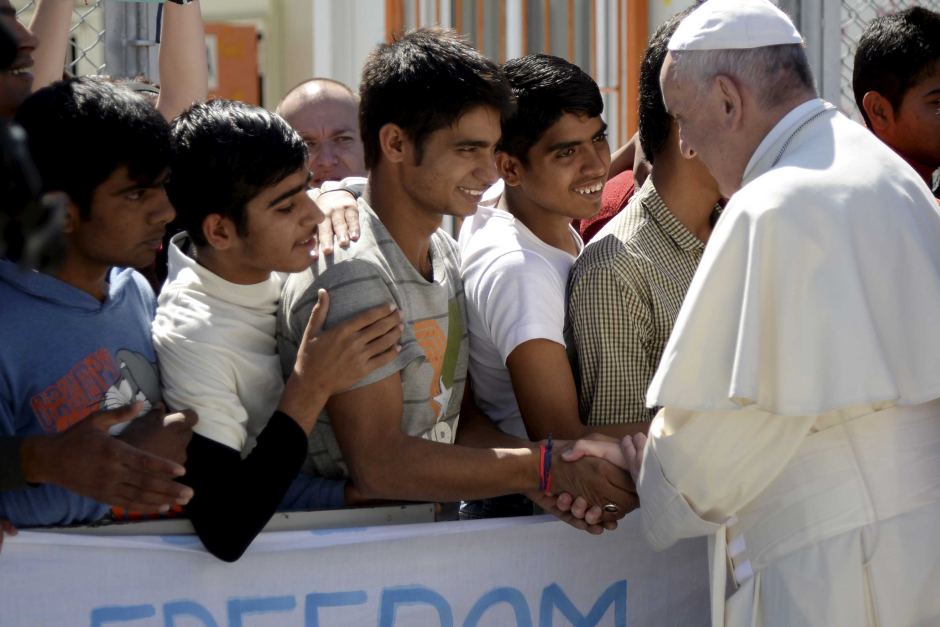 In a "gesture of welcome", Pope Francis returned from Greece to the Vatican with 12 Syrian refugees, including six children.
The three families, all of whom are Muslim, flew with the Pope on his plane back to the Vatican.
Earlier, Pope Francis visited refugees and migrants living in the Moria camp at Lesbos, promising that their plight will not be forgotten and that they are not alone.
"Do not lose hope. The greatest gift we can offer to one another is love," the Pope said to the refugees.
The Pope's visit coincides with an EU decision to send refugees from Greece to Turkey. The EU-Turkey deal was aimed at curbing the flow of refugees into Europe but has been met by criticism from activists.
Nevertheless, the Vatican announced that the Pope's visit was not political, but humanitarian.
Under the EU-Turkey deal, refugees arriving illegally to Greece from Turkey will be deported unless they successfully apply for asylum. Hundreds have already been deported, with protests flaring on the Greek islands against the deal.
More than one million refugees and migrants from Syria and other countries entered Europe in 2015 hoping to rebuild their lives.
---
Subscribe to our newsletter
---