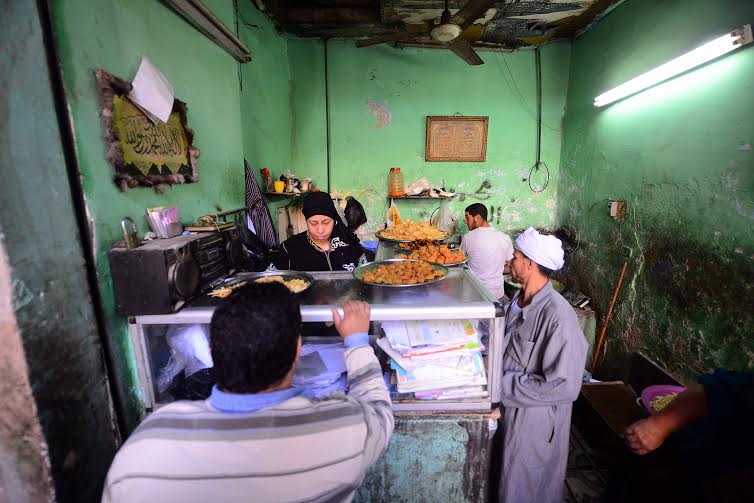 By Mohamed Omar, Daily News Egypt
Mona Mohammed Ibrahim, 48, dropped out of school at the age of seven to begin working with her father in selling fruit. When she turned 18, she worked at a popular restaurant on Moez Street, known as the most famous fuul and falafel shop in Islamic Cairo. Today, she is the owner of the restaurant, and is known by her customers as "Aunt Franca".
Mona takes us back to when she started working in food. "I've been working in this field for 30 years. My father was a fruits seller and I'm his eldest daughter, and I used to go with him to Rood Al-Farag market when I was seven. I dropped out school to help my father raise my sisters. Then, when I turned 18, I sold falafel," she says.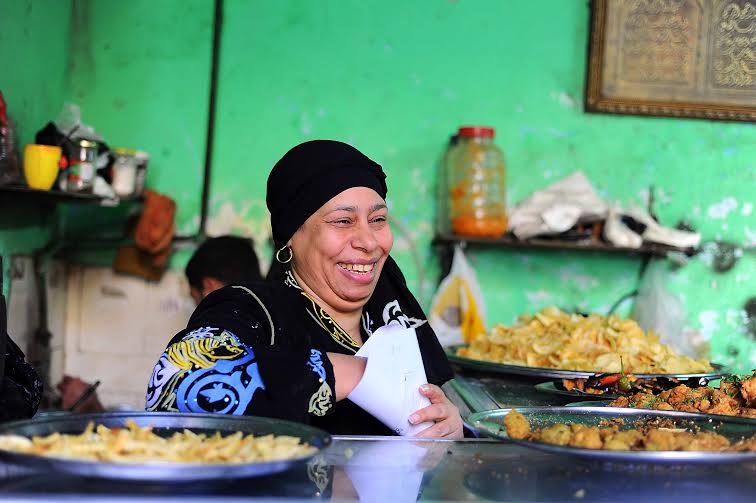 About her day-to-day work, she said: "I start every day with Fajr [dawn] prayer, me and my son Mahmoud go to a mosque on Moez Street, and then we clean the shop and prepare orders. We finish after Asr [dusk] prayer. Sundays are my day off, and it is when I get to sit with my children and grandchildren and play with them."
After every shift at the restaurant, Mona returns home and, despite having spent an entire day in a kitchen working, she goes straight to her kitchen to prepare food for her family. "I love cooking and I love doing household chores," said Mona. "My children love my falafel, and I happily make it for them."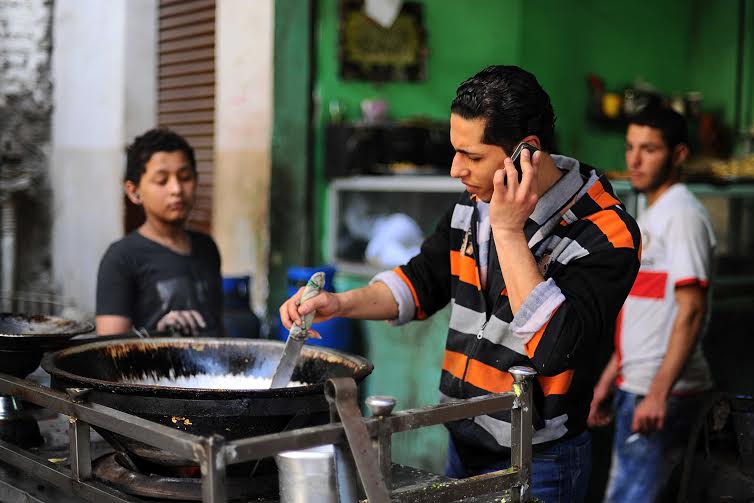 Working with Cairo's most popular food staples in the busy, hustling streets can be a tough job for anyone, but Mona's persistence in her work helped her to overcome many difficulties.
"Of course, there are many difficulties but my reputation in this job is good and I know how to deal with all types of people," she said.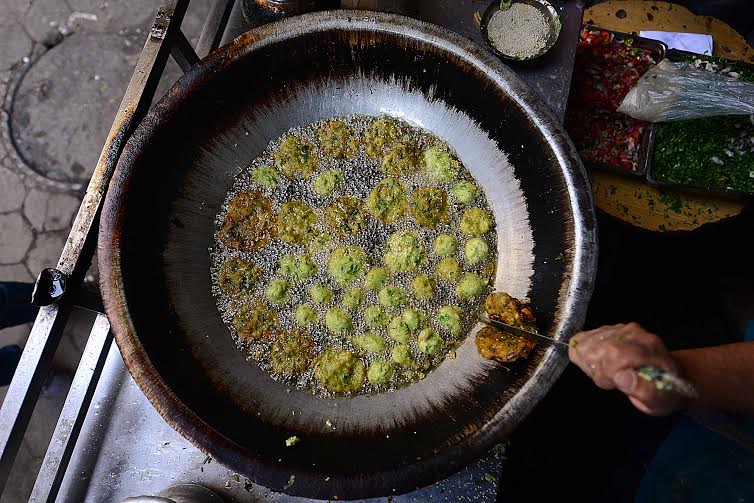 Regarding her famous nickname, Aunt Franca, she said: "They call me Aunt Franca because I always defend my rights, and because my shop is different from other restaurants and my falafel is different."
Mona is well-known among fuul and falafel shops for her distinct take on Egyptian classics. She offers a menu of falafel, dumplings, meatballs, and crunchy omelettes, and she specialises in fuul with tomatoes and spicy, hot oil. She also bakes her own bread, she does not buy it.
Mona says she also has two shops: one of which she owns and the other she rents. The month of Ramadan is her busiest month, during which a lot of foreigners come at breakfast time to eat fuul and falafel. She works in her restaurant from breakfast to Suhoor then she prays the Fajr prayer and goes to sleep.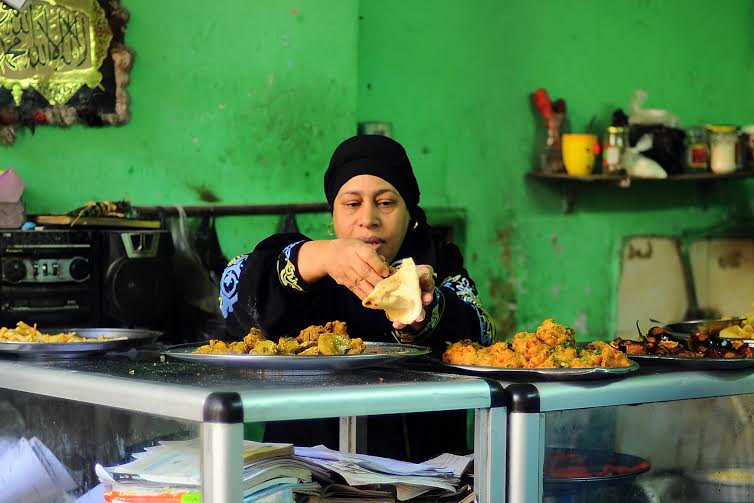 Mona's strength in the restaurant business is also a testament to her strength at home. She talks with pride and love about her social life and her family. She divorced her husband 23 years ago because "we couldn't get along together". Yet, she vowed to raise her four children as best as she could.
"I have four children. Mahmoud is my oldest son, a graduate of one of the institutes, and he helps me in one of the restaurants and has two daughters, Roldy and Darrien. Ibrahim holds a Bachelor's degree from the Faculty of Alsun, and is married now and in the military service. Taha is in preparatory school, and Ahmed is in primary school."
Mona said she dreams to see her children happy, and also dreams to go for Hajj or Umrah.
---
Subscribe to our newsletter
---