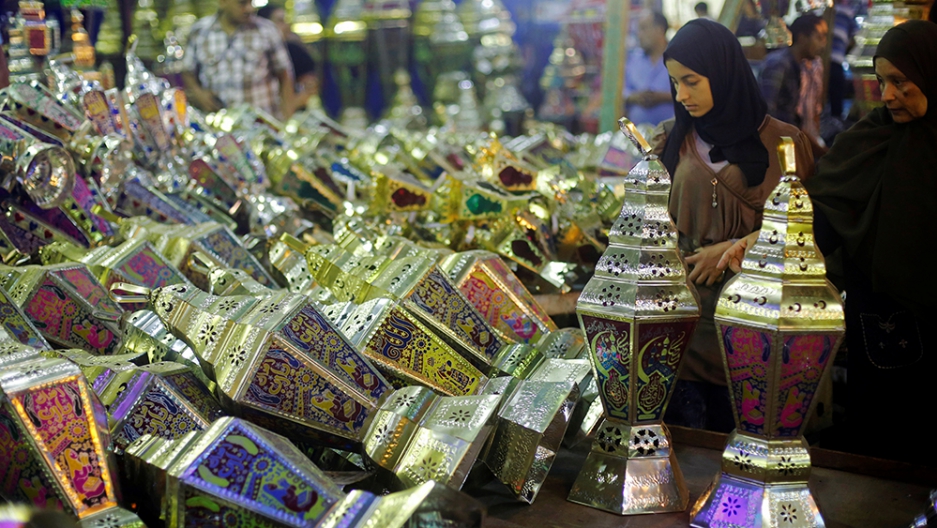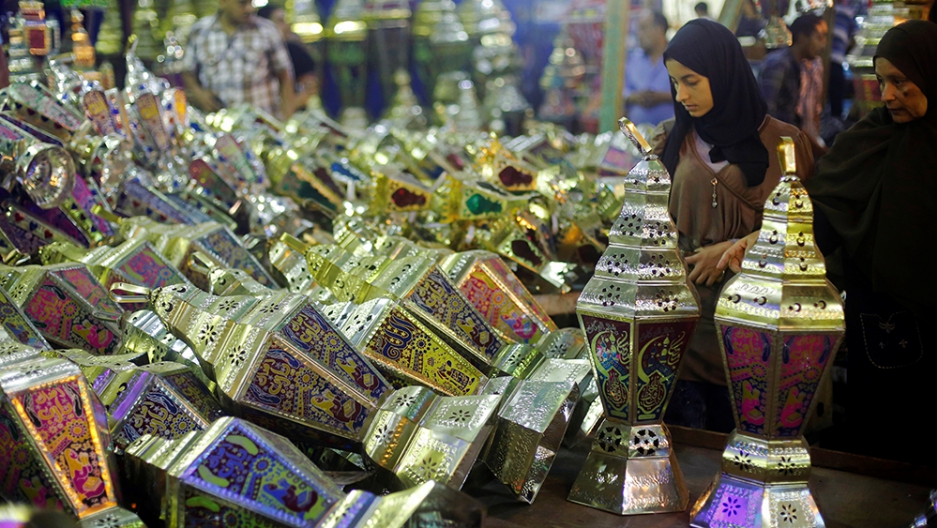 While Egypt's various industries are hard-hit by the economic crisis and the rise of the US dollar against the Egyptian pound, the holy month of Ramadan brings success and fortune to the fanous (lantern) industry in Egypt.
As Muslims all over the world celebrate Ramadan, which reminds them of the importance of generosity, spirituality and feeding the poor, celebrations in Egypt have their own unique feel.
The industry of manufacturing Egyptian authentic lanterns  was originally based in "Taht El Rab'aa,'" a local district in downtown Cairo. Today, it has moved to Al-Sayeda Zeinab and Khaiamia, two kilometers away from Tahrir Square, the center of downtown Cairo.
Days ahead of the start of Ramadan, Cairo's streets are adorned with Egyptian lanterns, with stores selling the colorful lanterns providing scenes of joy for locals and visitors alike.
On social media, photographers used the hashtag 'Ramadan Happiness Spirit' to share the spirit of Ramadan and the colors that have taken over Cairo's streets.
For the manufacturers, making lanterns has been a part of their lives from a young age.
Egyptian Streets spoke to Eid Al-Hawy, a lantern workshop founder whose workshop is located in Al-Sayeda Zeinab.
"It's my profession since i was five, I'm now 55 years old, almost 50 years working in this craft. It needs patience and youngsters to start learning it like the same age you enter kids to schools," said Hawy.
Hawy says that just a few workshops in Cairo's local districts are at the center of the manufacturing industry for the fanous in Egypt. These workshops distribute their products across the country and even to other Arab countries.
"We work all the year to be ready in Ramadan. We start after Eid Al-Adha until four months from Ramadan of the next year," said Hawy.
A craft that needs patience
Hawy explained that lantern manufacturing is a craft that requires creativity and certain machines to carve shapes on tinplate sheets.
"This is why I told you I hire youngsters to work with me. No one will bear the flaming temperature in Cairo's hot summer or even in any season. But I cooperate with applied arts students to paint fanous glasses." said Hawy.
"A fanous isn't made only of nickel or tinplates. It can be made from wood too. Damietta province is famous for manufacturing furniture, so they use residual [materials] to carve amazing pieces. We make it in Cairo, but not as creatively as they do there."
Does the dollar crisis affect the fanous industry?
A month ago, a campaign held by social media users encouraging people to help the Egyptian economy and buy Egyptian lanterns went viral. The price of Egyptian lanterns is relatively higher than their Chinese counterparts, which flooded the Egyptian market in recent years.
Responding to pressure, Egypt's Ministry of Industry and Trade issued a decree banning imports of Chinese-made lanterns in an attempt to protect the identity of the Egyptian industry.
Nevertheless, the dollar crisis continues to impact the industry.
"One kilogram of nickel sheet can make a medium-sized fanous. Last year, I bought one kilo for EGP 7 and now its price is EGP 10. We didn't raise the prices on clients and we bear the reduced profit in favor of making people happy," explained Hawy.
"I have 11 workers working with me. Manufacturing lanterns occurs over 10 stages. Our production range starts from 100 to 200 lanterns per day."
Fanous prices range between EGP 30 and EGP 600, depending on the size, material and handiwork involved.
A brief summary of "Fanous" history
The origin of the fanous can be traced back a thousand years ago, on the 5th of Ramadan of the Hijri (lunar) year 358 (969 A.D.), when Cairenes went out in the dark awaiting the arrival of then-Caliph of Egypt Al-Mu'izz la-Din Allah Al-Fatimy.
Gawhar Al-Siqili, the Fatimid military commander and viceroy, ordered the residents to hold candles and light the path for the caliph. They thought that the candles may extinguish, so people placed candles over wooden bases and enclosed them with light skin and palm.
When the caliph arrived, he admired the idea and the design of what was named later "fanous" and established it as a symbol of Ramadan. The fanous has remained as such until today, with Egyptians using them as toys for their children and decorative additions to Egyptian streets and homes alike during the holy month.
---
Subscribe to our newsletter
---