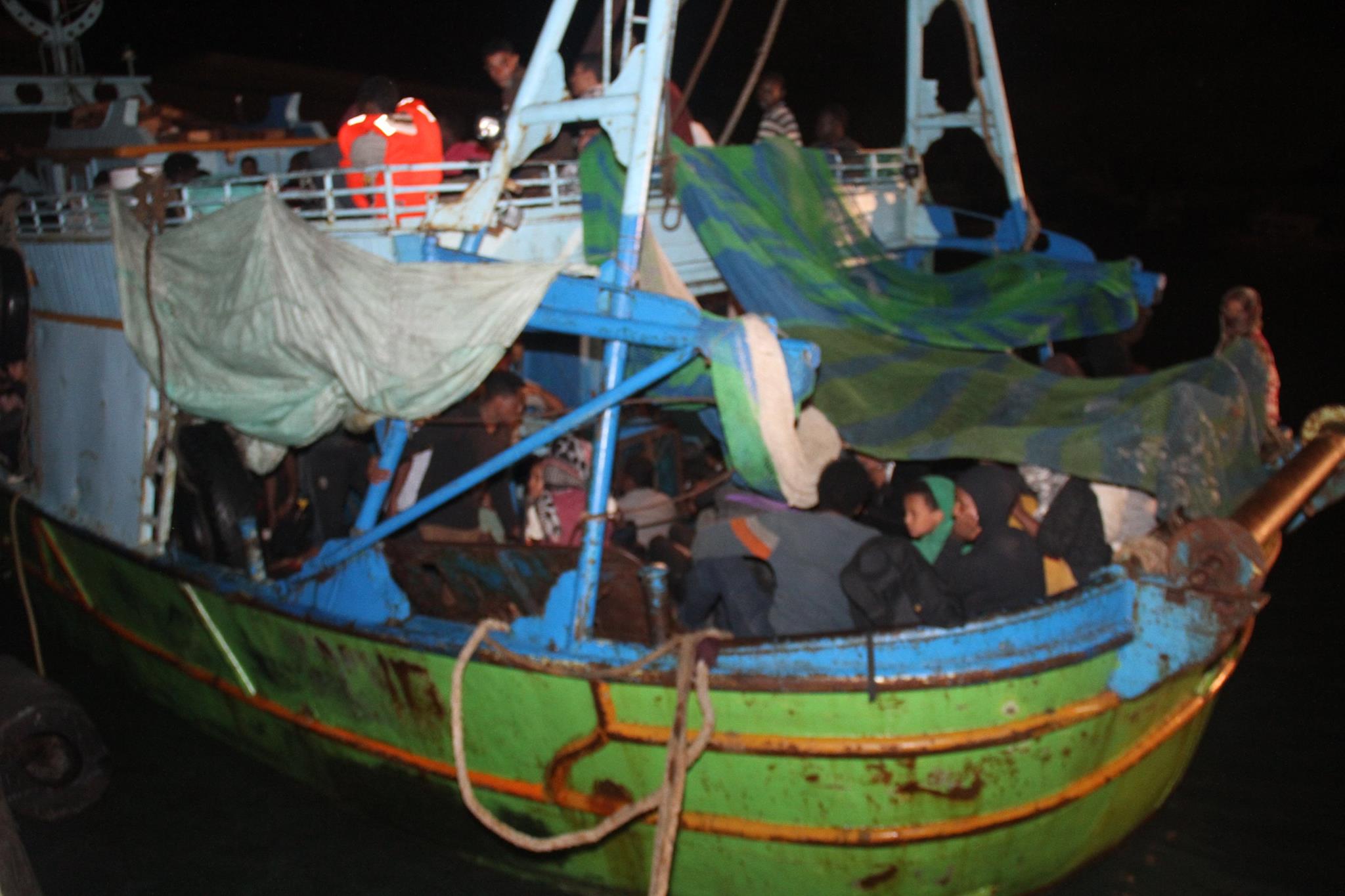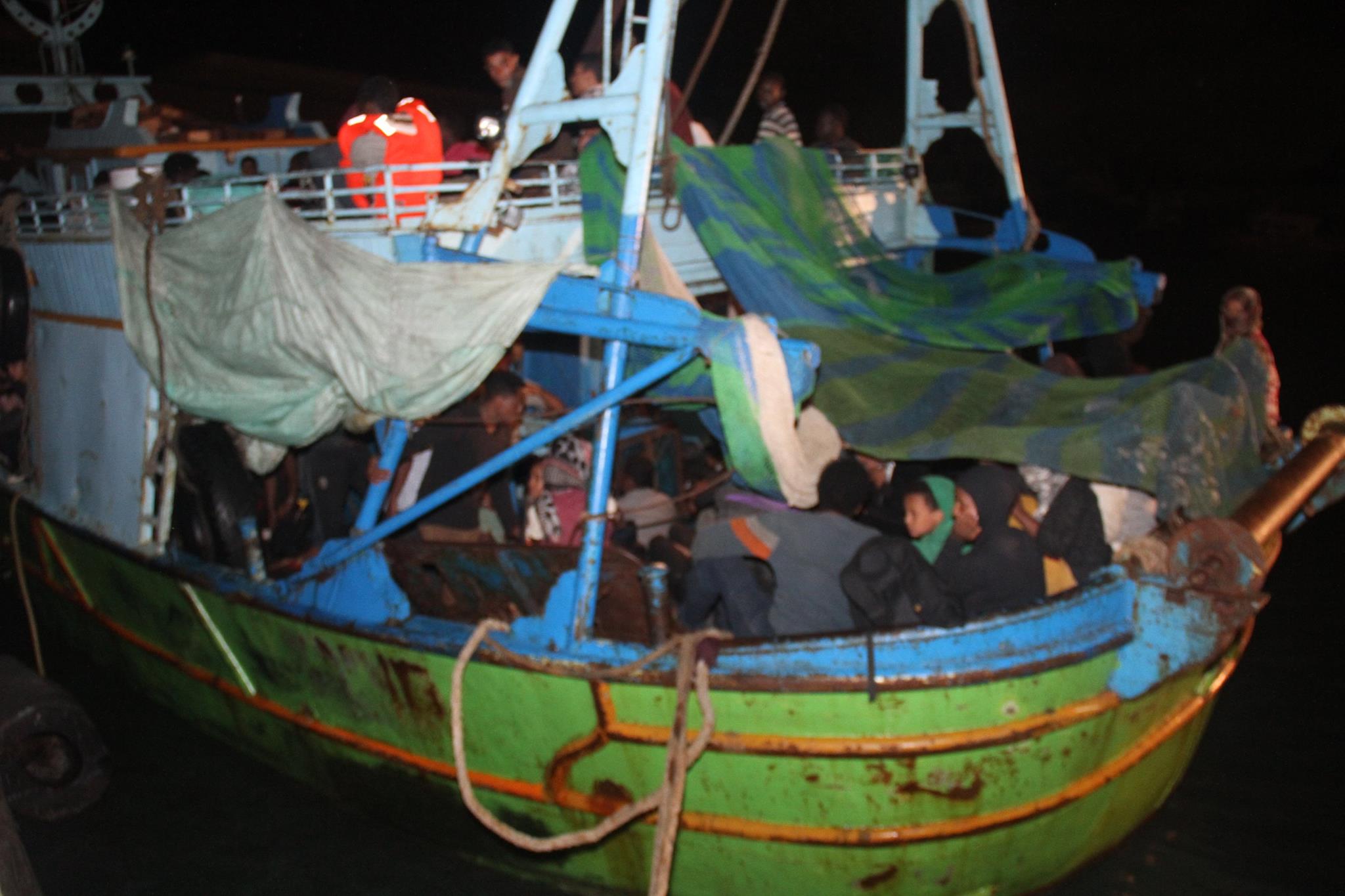 Egypt's naval forces stopped three migrant boats from illegally crossing the Mediterranean Sea from Egypt's Alexandria to reach Europe, the military spokesman said in statements.
One boat stopped on Sunday was carrying a total of 143 individuals, including Egyptian, Palestinian, Sudanese, Syrian, Yemeni, Eritrean, Somali and Ethiopian nationals. The second boat was carrying nine Egyptians, five of whom were part of the boat crew.
Less than 24 hours later, naval forces stopped a third boat carrying 179 migrants from a number of African countries, including Egypt, Eritrea, Ghana, Guinea and Comoros.
According to the statement, the naval forces provided the migrants with medical attention and handed them over to the relevant authorities to take legal action against them as necessary.
Illegal immigration from Egypt to Europe has largely increased in recent years, while waves of refugees have also left their homes behind to take the dangerous journey across the Mediterranean in search of safety and a better life.
According to the European Union's official website, the Central Mediterranean has been one of the main routes used by smugglers for almost a decade.
---
Subscribe to our newsletter
---