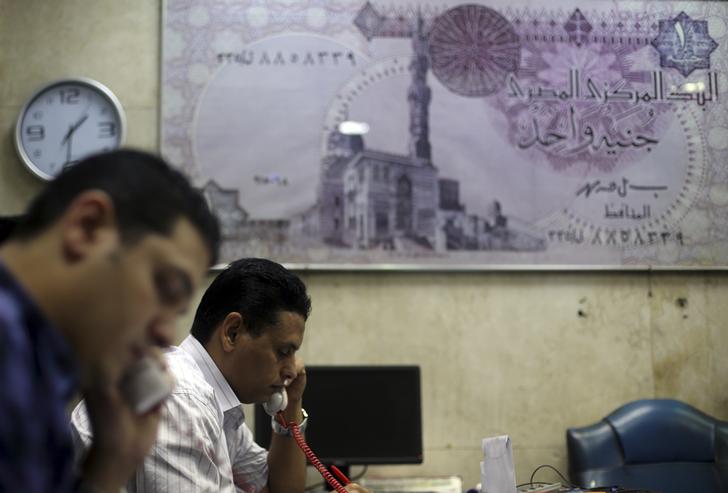 Egypt's stock market opened with huge gains on Wednesday morning as news spread of talks between the Egyptian government and the International Monetary Fund (IMF) for a USD 12 billion loan.
The main index opened 3.3 percent higher just minutes after trading commenced as the news appeared to appease many in Egypt and abroad.
On Tuesday, Egypt's Prime Minister Sherif Ismail said that the Central Bank Governor and the Minister of Finance are completing negotiations for an IMF lending program aimed at restoring economic stability.
"The prime minister stressed the need to cooperate with the IMF through the support program to enhance international confidence in the economy and attract foreign investment, and therefore achieve monetary and financial stability… targeting USD 7 billion annually to fund the program over three years," said the government in a statement reported by Reuters.
The news comes as the Egyptian pound continues to sink in the black market. Earlier this week, the Egyptian pound was trading for 13 against the US dollar.
Analysts say the IMF lending program will ease foreign investor concerns and help restore Egypt's foreign currency deficit. However, there are concerns that it may also result in further devaluation of the Egyptian pound.
Egypt has been struggling to regain its rapidly depleting foreign currency reserves since the ouster of Hosni Mubarak in 2011. In the five years since, Egypt's foreign reserves have gone down more than 50 percent, from USD 36 billion to USD 17.546 billion as of last month.
---
Subscribe to our newsletter
---