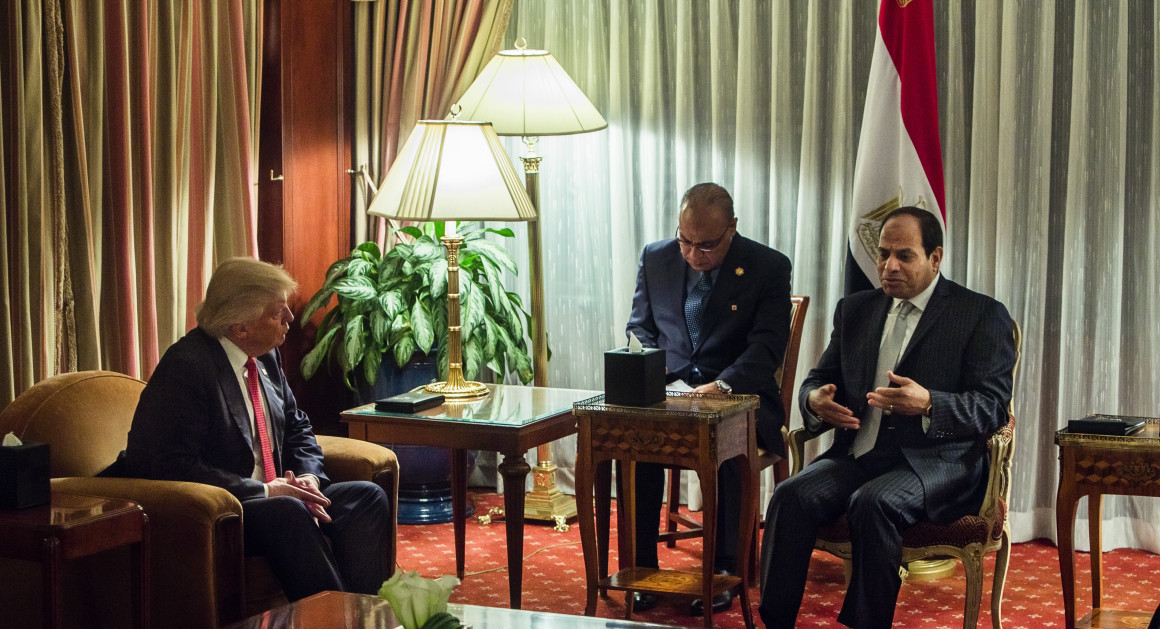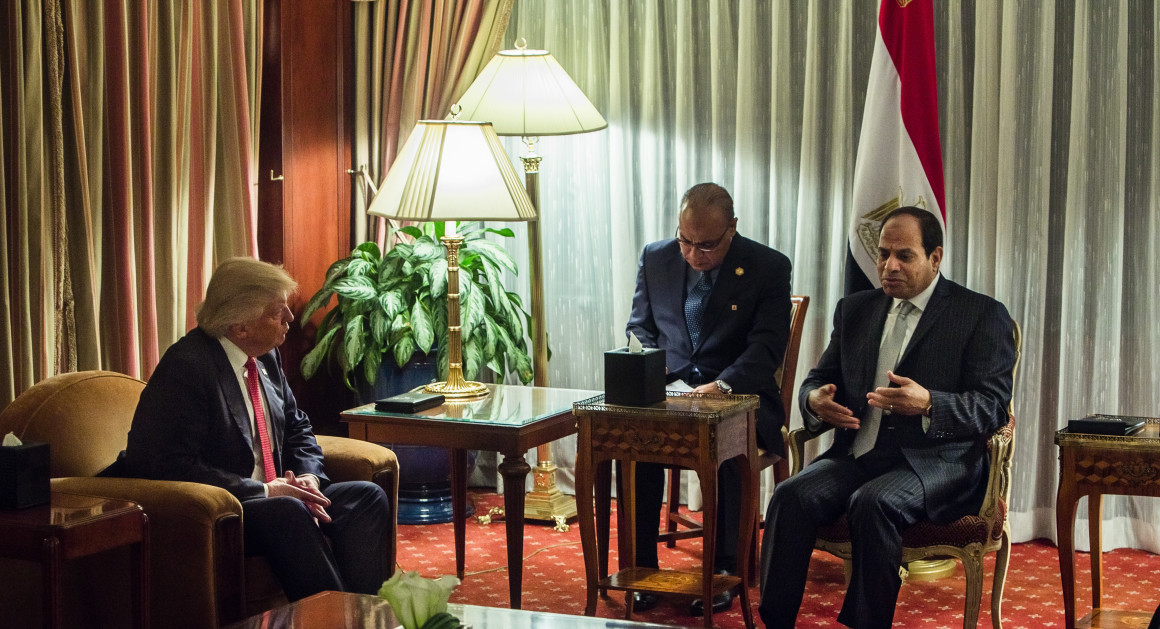 Egyptian President Abdel Fattah Al-Sisi has made waves in US media with his statements to CNN that US Republican Presidential Candidate Donald Trump would make a strong leader.
During an interview with CNN's Erin Burnett, Sisi was asked whether Trump, whom he met earlier this week at his place of residence in New York City, would make a strong leader. Responding simply, Sisi said "no doubt".
The Egyptian President, who was speaking to Burnett on the sidelines of the 71st session of the UN General Assembly, was also asked about Trump's statements that Muslims should be banned from entering the United States.
"The United States in general conducts very strict security measures for everyone who wishes to visit it, which has been in place for quite a few years," Sisi responded.
"It's also important to know that during election campaigns many statements are made and many things are said. However, afterwards, governing the country would be something different and will be subject to many factors."
President Sisi was also asked about Clinton, whom he also met earlier this week, about whether she would be able to run the country.
"Political parties in the United States would not allow candidates to reach that level unless they are qualified to lead a country the size of the United States of America," Sisi said in a response that was labelled by news media organizations such as Politico, TIME, and the Daily Mail as more critical.
During their meeting, Trump had promised that the United States would be "a loyal friend, not simply an ally, that Egypt can count on in the days and years ahead". Clinton was more vocal, calling for Egypt to release imprisoned US-citizen Aya Hijazi and to take greater action to prevent human rights abuses.
When asked by Burnett about Clinton's concerns, President Sisi repeated his earlier statement to PBS' Charlie Rose that dictatorship is over.
"There will not be a chance for any dictatorship because in Egypt there is a constitution, there is law, and there the will of the people which will refuse to allow any leader to stay in his position for any period longer than his term which is four years," Sisi said.
Responding to whether the Egyptian government supports Trump, a government official said that the Egyptian President was simply avoiding taking sides and that his comments are not intended as showing support for either Trump or Clinton.
---
Subscribe to our newsletter
---