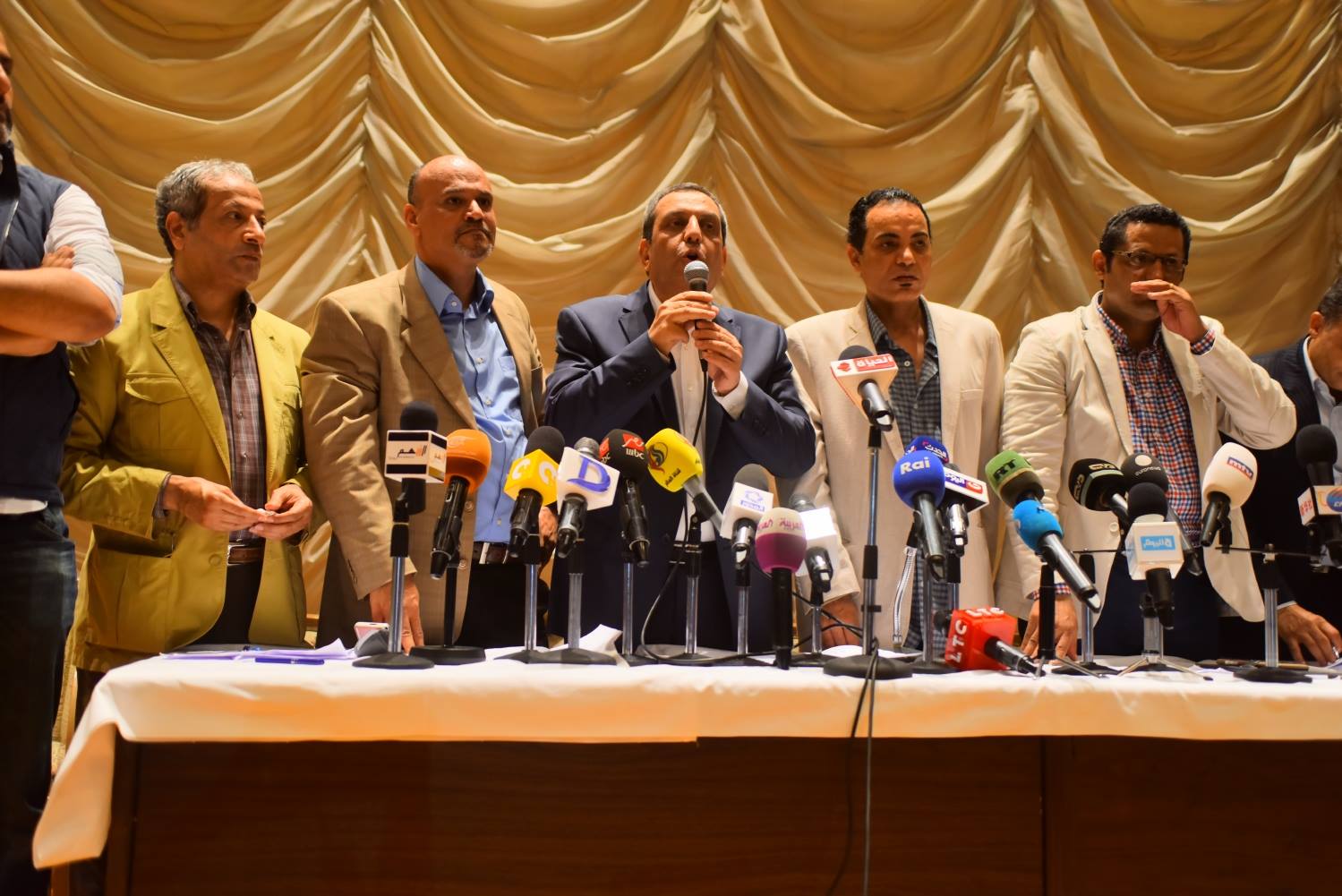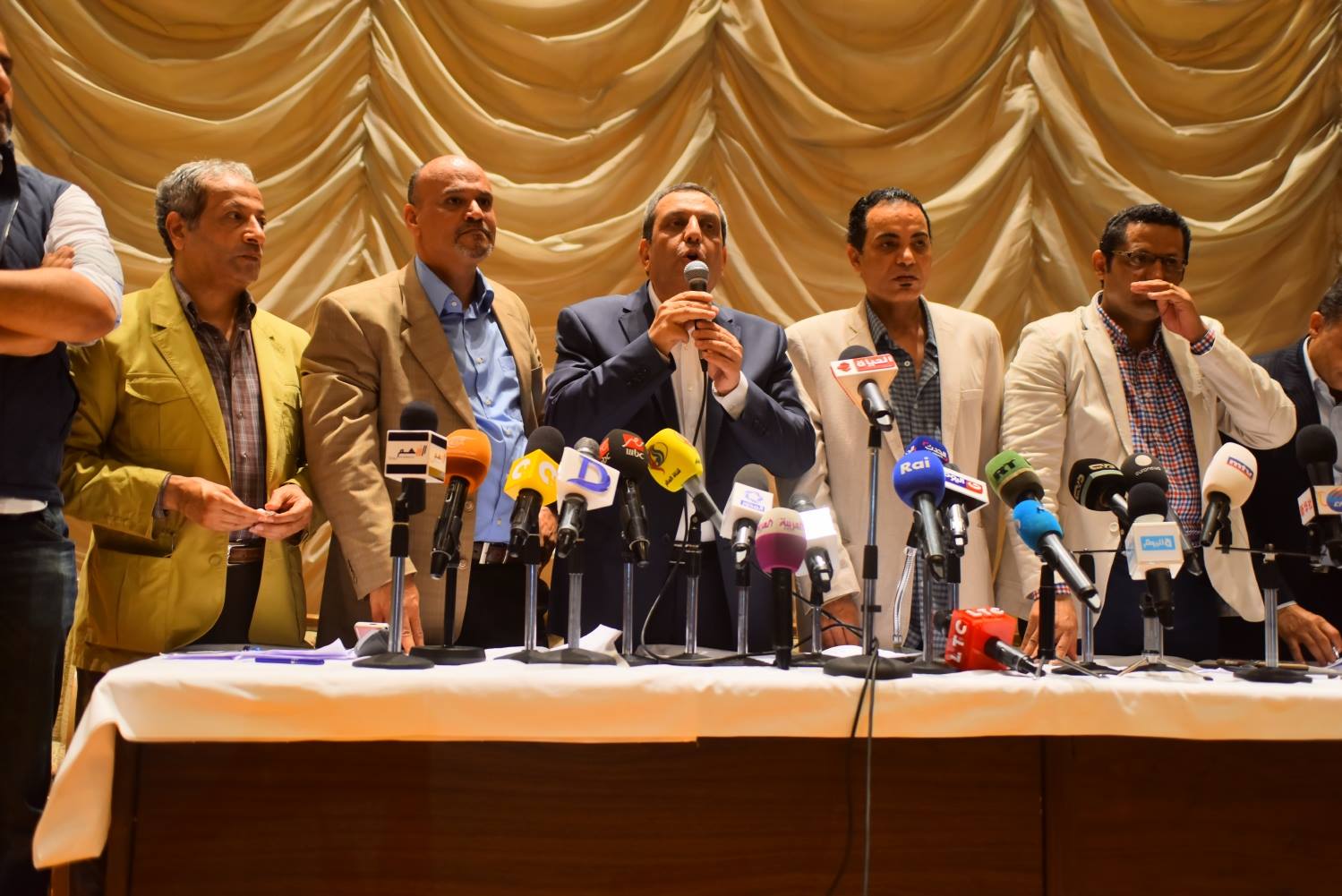 A Cairo misdemeanor court sentenced on Saturday the head of Egypt's Press Syndicate and two syndicate board members to two years in prison for "harboring fugitives" inside the syndicate building, state-owned Ahram Online reported.
The trio – syndicate head Yehia Qallash and board members Khaled El-Balshy and Gamal Abdel Reheem – were arrested following popular protests in April of this year against the maritime agreement to cede the Red Sea islands of Tiran and Sanafir to Saudi Arabia.
Police arrested Amr Badr and Mahmoud El Sakka, two journalists, from inside the Press Syndicate after security forces stormed the building a week after the protests in a move described by the syndicate's head as "unprecedented" and a "violation of law."
The interior ministry published a statement at the time accusing Badr and El-Sakka of "hiding" and using the syndicate as a "safe haven" and capitalizing on the involvement of the syndicate to create a crisis and cause chaos between all parties involved. The ministry also denied the storming of the syndicate, saying that only eight police officers were sent out to arrest the journalists.
In a statement, General Prosecutor Nabil Sadek said that the arrest of the two journalists was legally correct and was carried out based on an arrest order from the prosecution, and that there are no legal restrictions to arresting individuals from inside the Press Syndicate building.
According to the prosecutor's statement, Badr, the editor-in-chief and founder of the Yanair news portal, and El-Sakka, a journalist who works for the same outlet, are being investigated on charges of "spreading false news," "inciting the public" and "plotting to overthrow the regime." These charges are not related to their professional work.
The two were later released on bail.
Saturday's verdict, which Abdel Reheem described as "harsh and historic," can be appealed. The court set bail at EGP 10,000 per defendant.
According to El-Balshy, the syndicate will appeal the prison sentence but reaffirmed that the trial will not take attention away from other issues pertaining to journalists in Egypt, including the press draft law currently being debated in parliament.
Qallash, El-Balshy and Abdel Reheem are also facing charges of fabricating news about the police raid that resulted in the arrest of Badr and El-Sakka but have yet to be handed down a verdict.
---
Subscribe to our newsletter
---