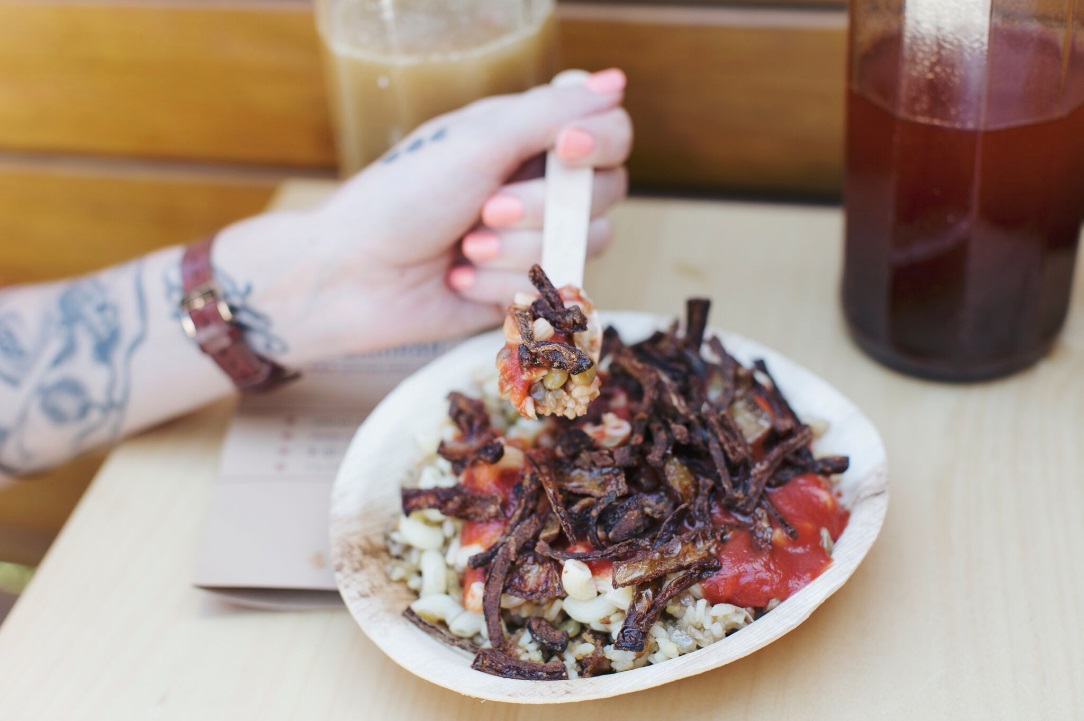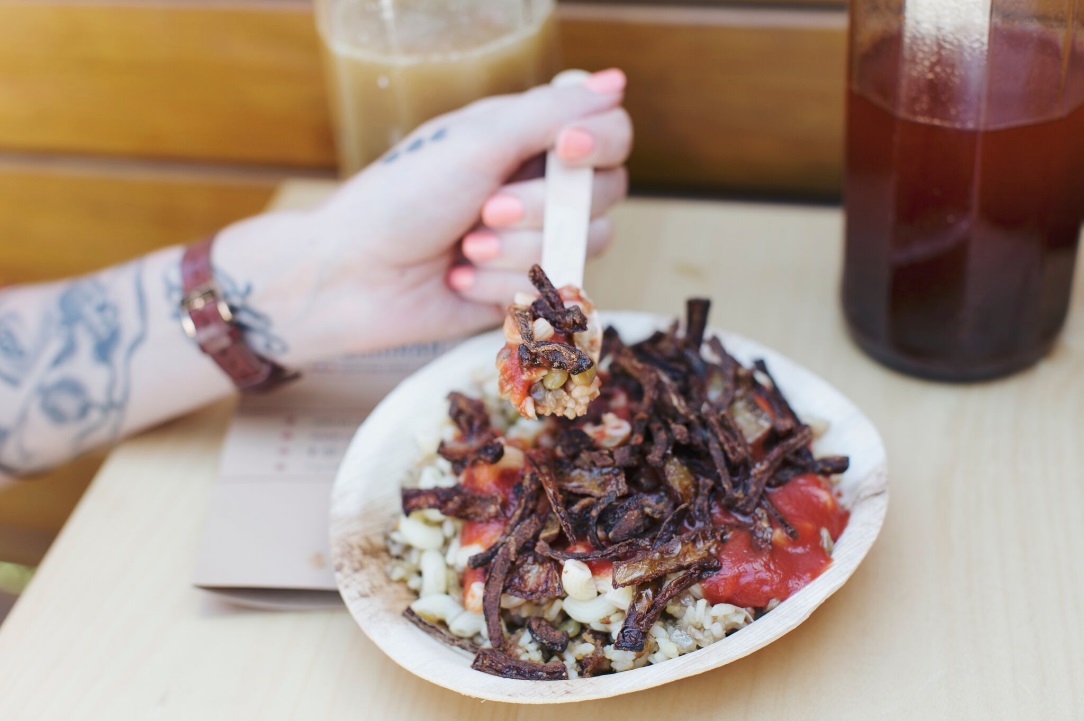 The warm and vibrant flavors of Egypt are increasingly popular in sunny Australia, especially in Sydney.
In this article we explore four Egyptian restaurants that are changing the face of food culture across the country's largest city.
Note: This is a short selection of a much larger range of Egyptian or Egyptian-inspired restaurants throughout Sydney. Though the appetite is willing, time doesn't permit the full coverage of all of this deliciousness.
Walid Al-Sabagh, Koshari Korner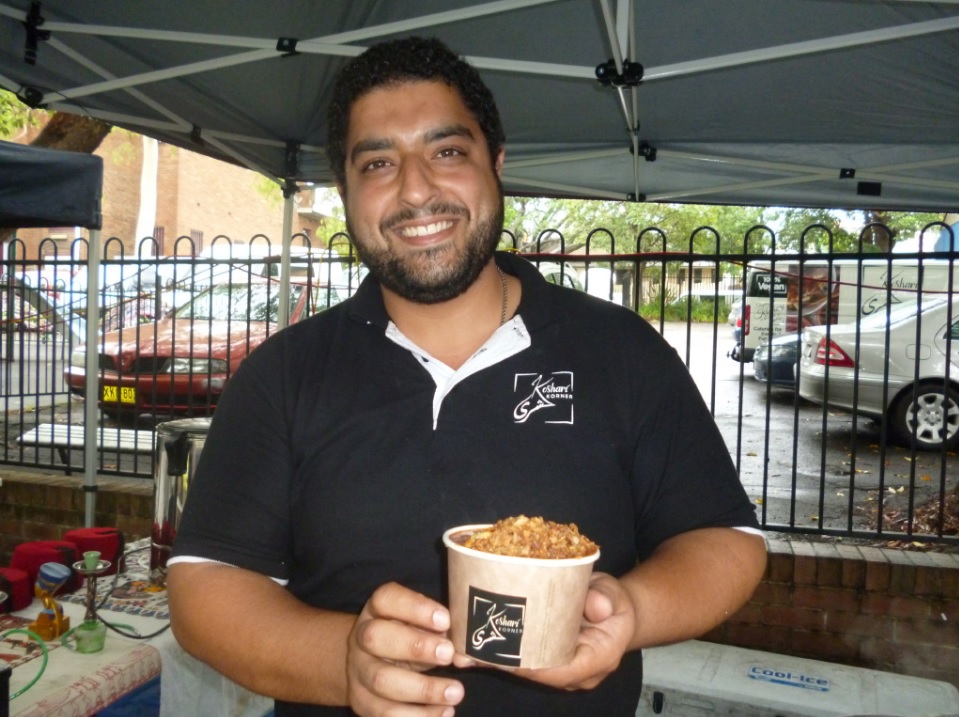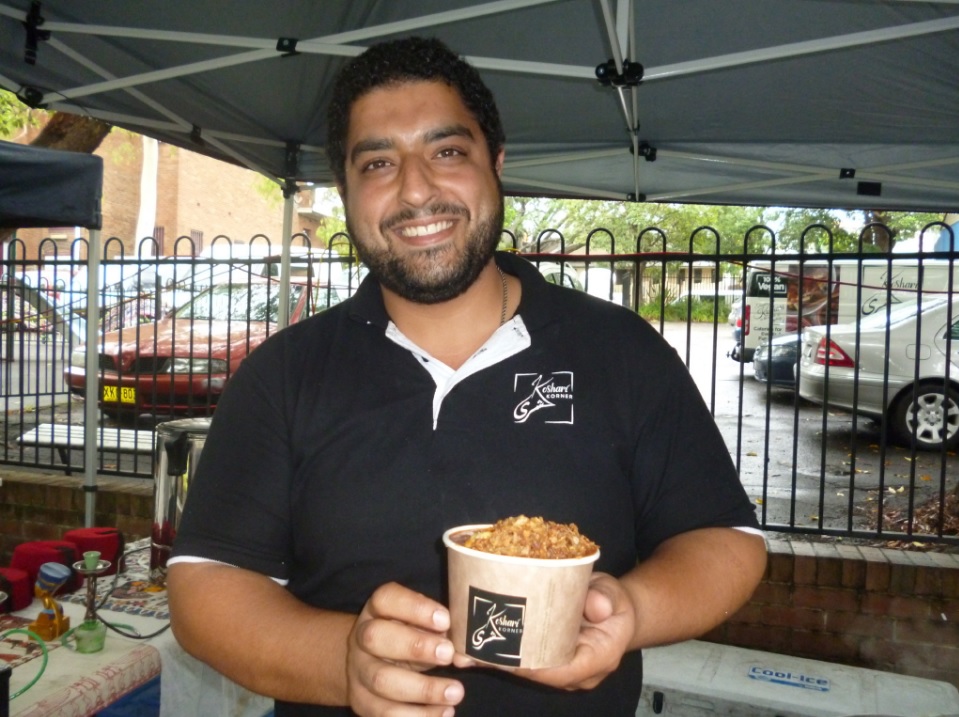 Walid Al-Sabagh studied marine engineering in his native Cairo, and launched Sydney's first koshari van in 2016.
His van's namesake, a compelling dish of rice, lentils and pasta, served in layers, drizzled in a hot and often spicy tomato sauce and garnished with crunchy, sweet fried onions, is the prototypical Egyptian street food.
1. What inspired you to cook, in particular Koshari?
I love food. After I started my business I found that people were coming, encouraged by my attempt in the Egyptian food scene. What followed was other shops like Bekya and Cairo Takeaway.
The problem I encountered upon first arriving was that koshari is unknown to most people. It's a strange mix really: rice, pasta and lentils.
2. What makes Egyptian food and your koshari, unique?
Egyptian cuisine isn't particularly varied but it's very tasty. The only way our cuisine will succeed is if it's made properly (because) anytime someone eats a new cuisine that wasn't made well it turns them off. I spent six months trying to perfect my Koshari. I presented it to house guests: Lebanese, Turkish and Vietnamese, to see what their response would be.
This koshari here is the very same you'll find in Egypt, a country which has a unique atmosphere; I'd like my guests to feel, upon eating this dish, even for a moment, that they've been transported to Egypt.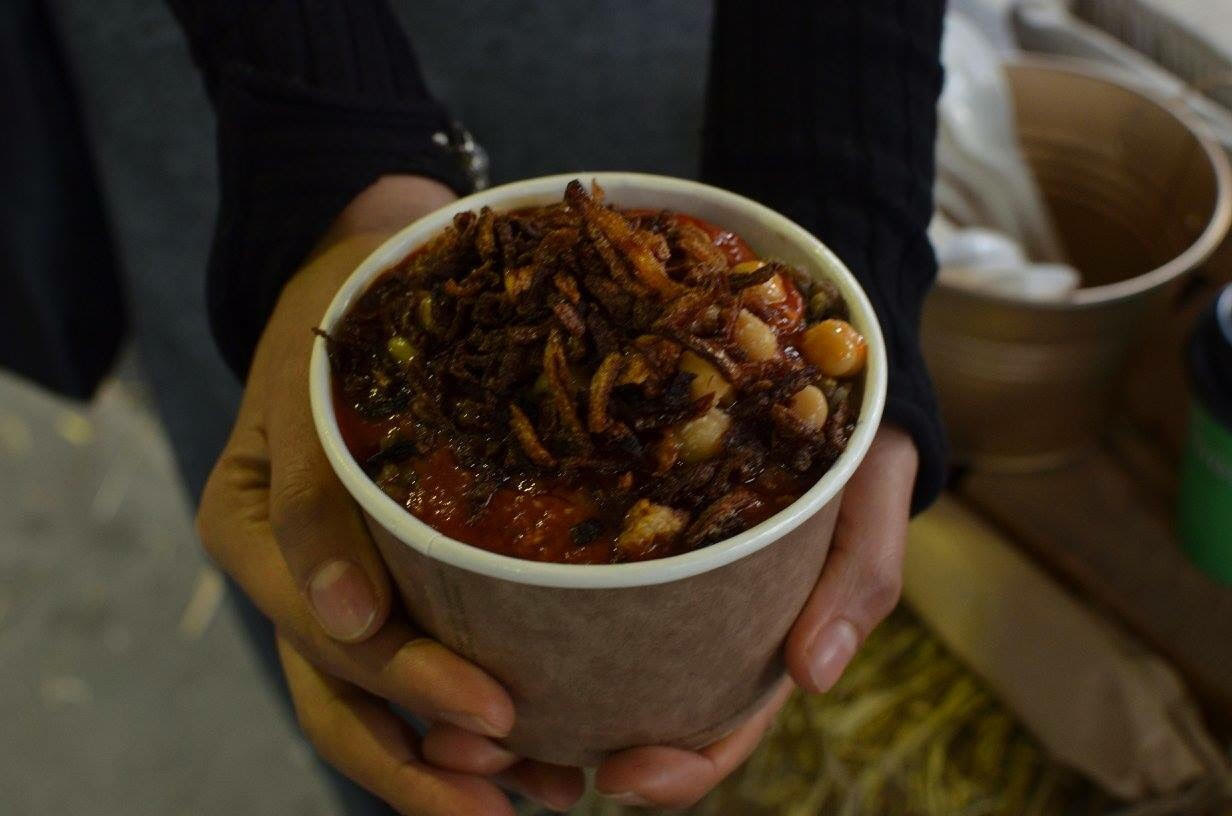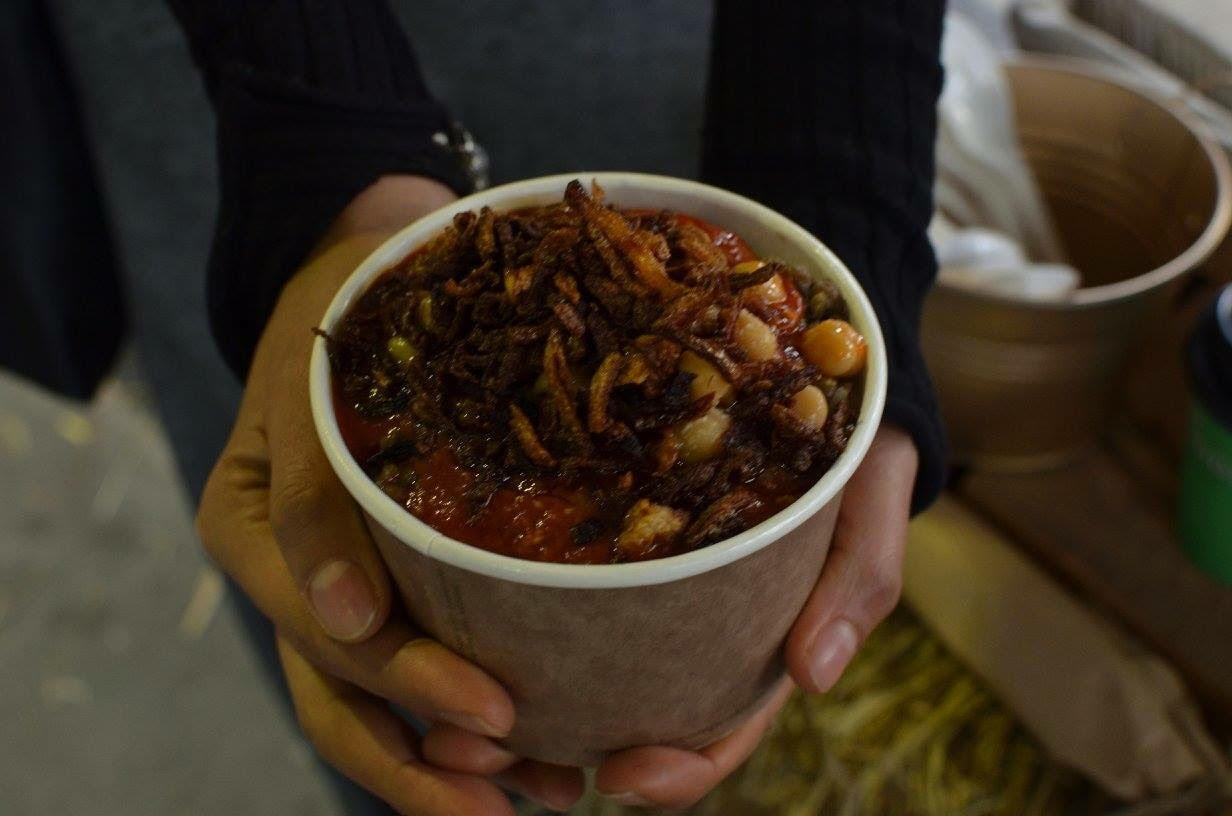 3. What's the future of Egyptian food in Australia?
I wanted to start a food truck (which could set up shop by moving from street to street), but the Government of NSW is a little strict in its allowance of food trucks- they must be at a festival or an event.
I do have other plans though, but I'm reluctant to say as I'd like to present a surprise to people!
Keep an eye on Koshari Korner's Facebook to find out when they'll be in your neighbourhood!
Hesham El-Masry, Cairo Takeaway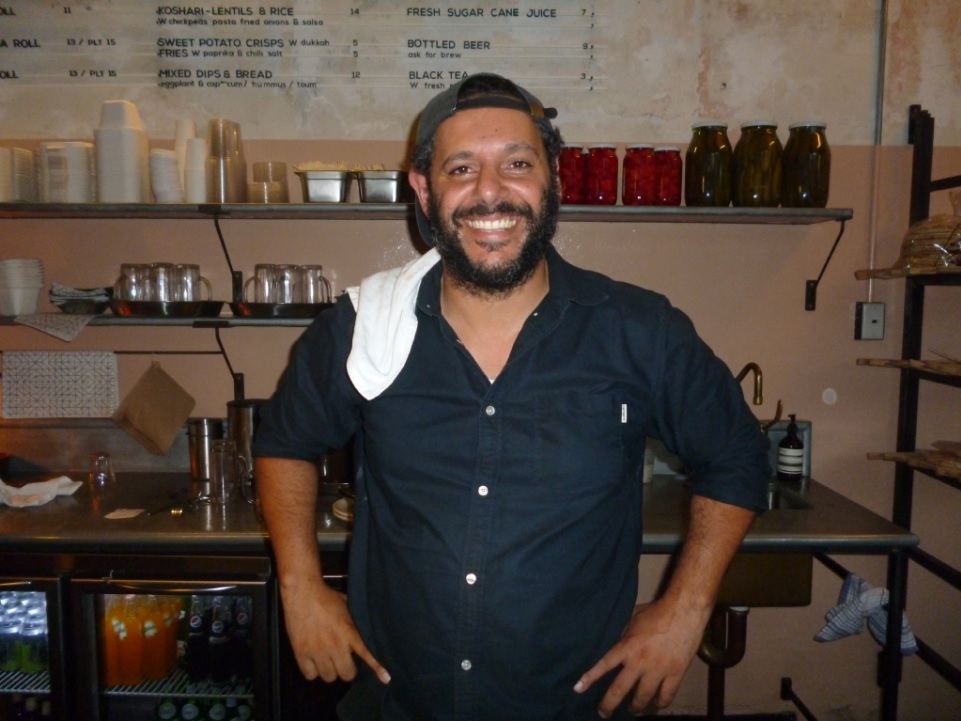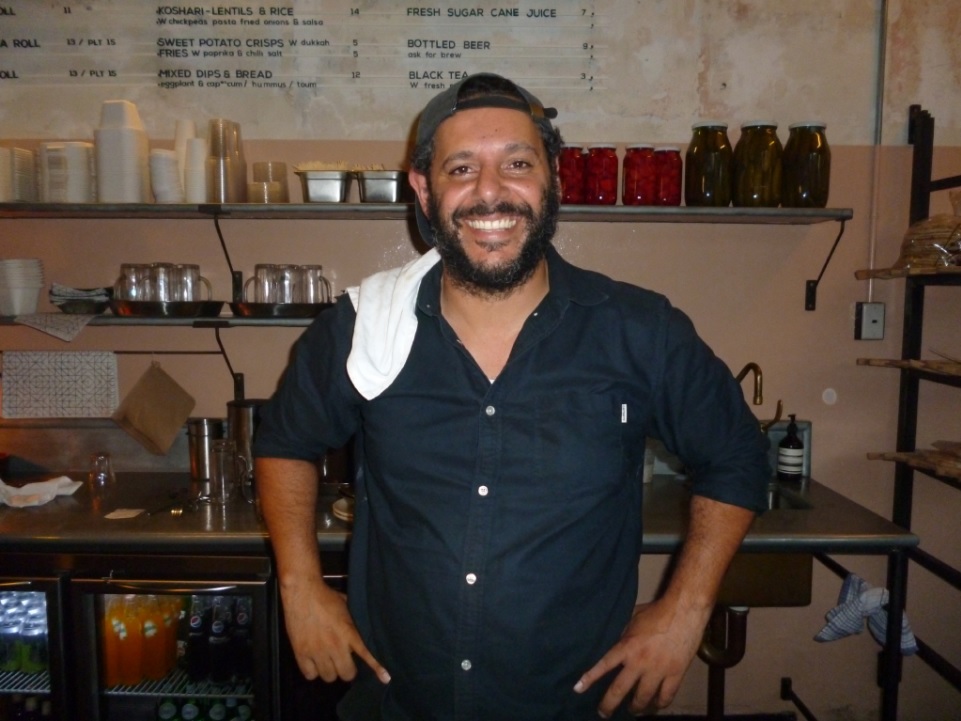 For Hesham El-Masry, the Australian born son of Egyptian migrants, a recent trip to Egypt with his wife inspired the creation of Cairo Takeaway. A specialty at this constantly packed out shop, is the hot and crunchy taamia, Egyptian style falafel, which he fries to order nightly in a huge metal pan. Hesham also owns the much acclaimed Plunge no. 46 in the Sydney suburb of Summer Hill.
1. What inspired you to cook?
I've always been interested in cooking and my mum is just a genius. I grew up around food, mostly helping my mum in her kitchen.
2. What makes Egyptian food unique?
Egyptian food isn't as varied as say Italian or Asian cuisines, but it has been influenced by the English, the Ottomans, the Italians and the French. When it's done well it's delicious.
It comes from Coptic or Pharaonic foods —like molokheya (a stew of jute leaf) and fuul (stewed fava beans) — street foods, which are accidentally vegan because people couldn't afford meat.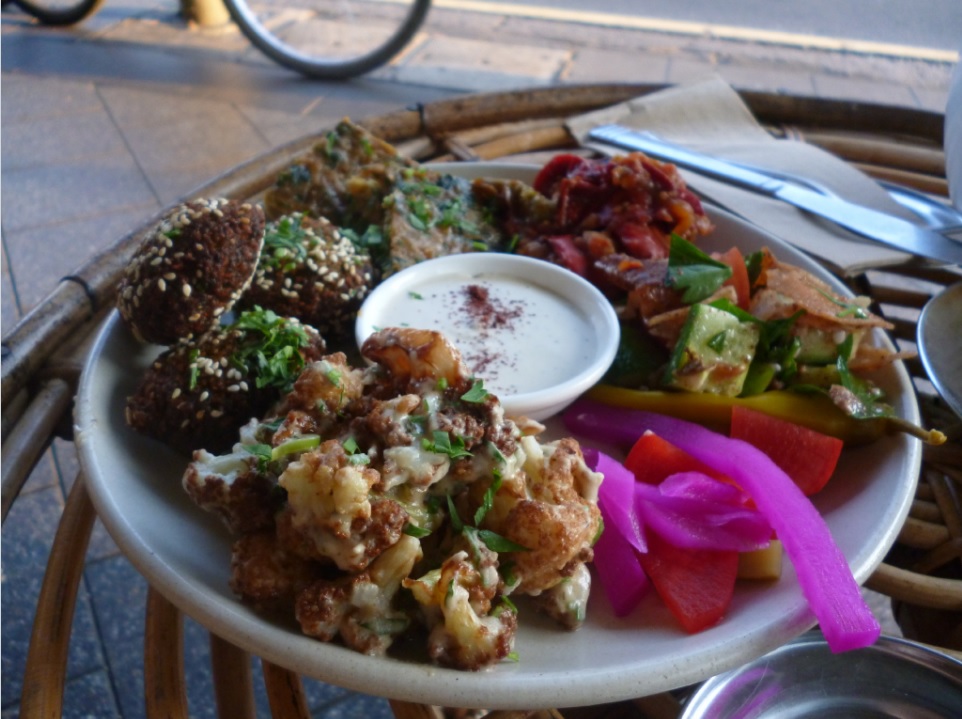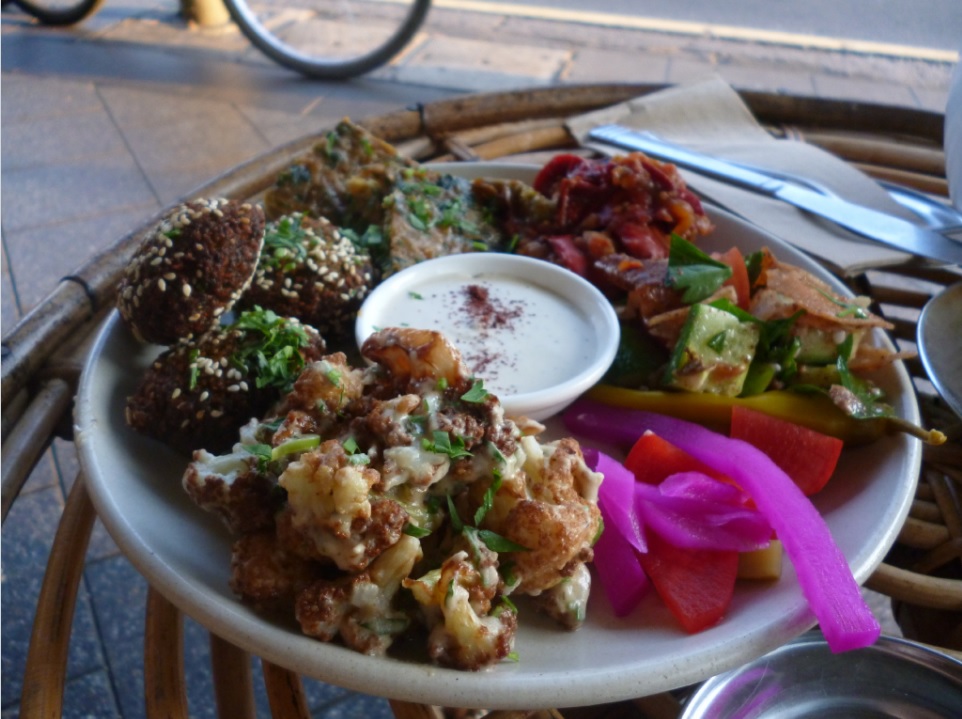 3. What's the future of Egyptian food in Australia?
We want to grow into other things, we'd love to do 'baladi' Egyptian bread. I've got a bread oven and I'd like to sponsor a baker, so that's a next step. Maybe, if there's a demand for it, we'll open a warehouse and become a little bit bigger.
I'd also like to make hawawshi (A traditional Egyptian sandwich of spicy mince meat stuffed into flat bread and baked until crunchy).
"Egyptian bread is different to Lebanese bread. It's full of bran, thicker and is great for sandwiches, especially for stuffing fuul and ta'amia into it."

-Hesham El Masry
Cairo Takeaway: 81 Enmore Rd, Newtown NSW 2042
George Kaldas and Ishac Soliman, El Qahirah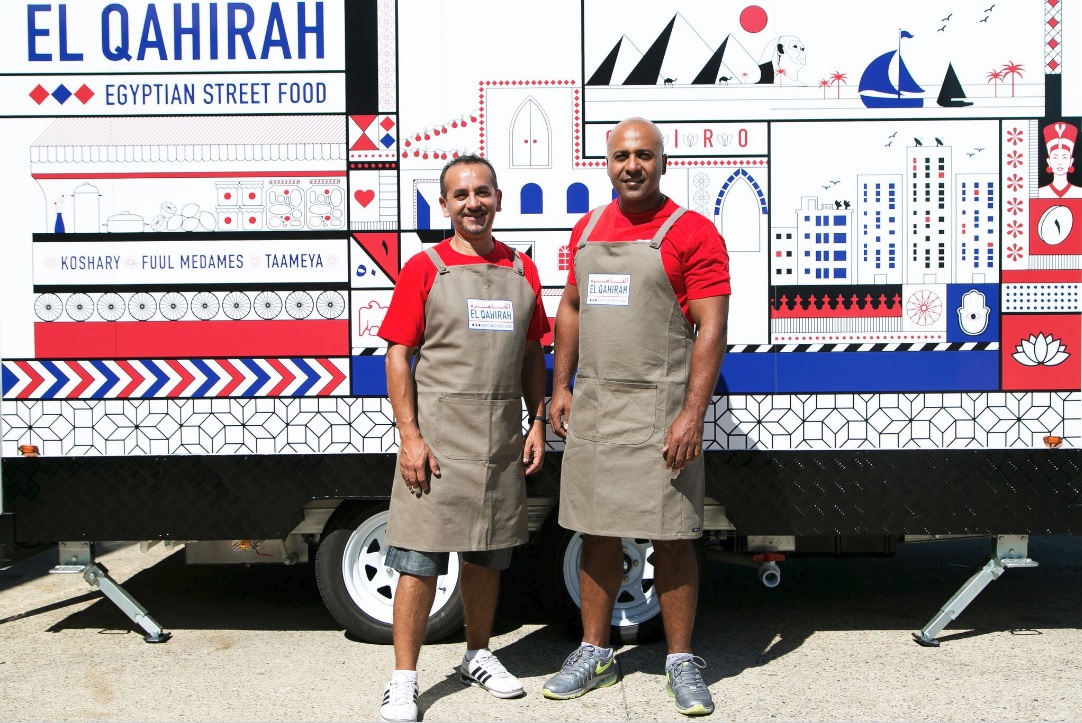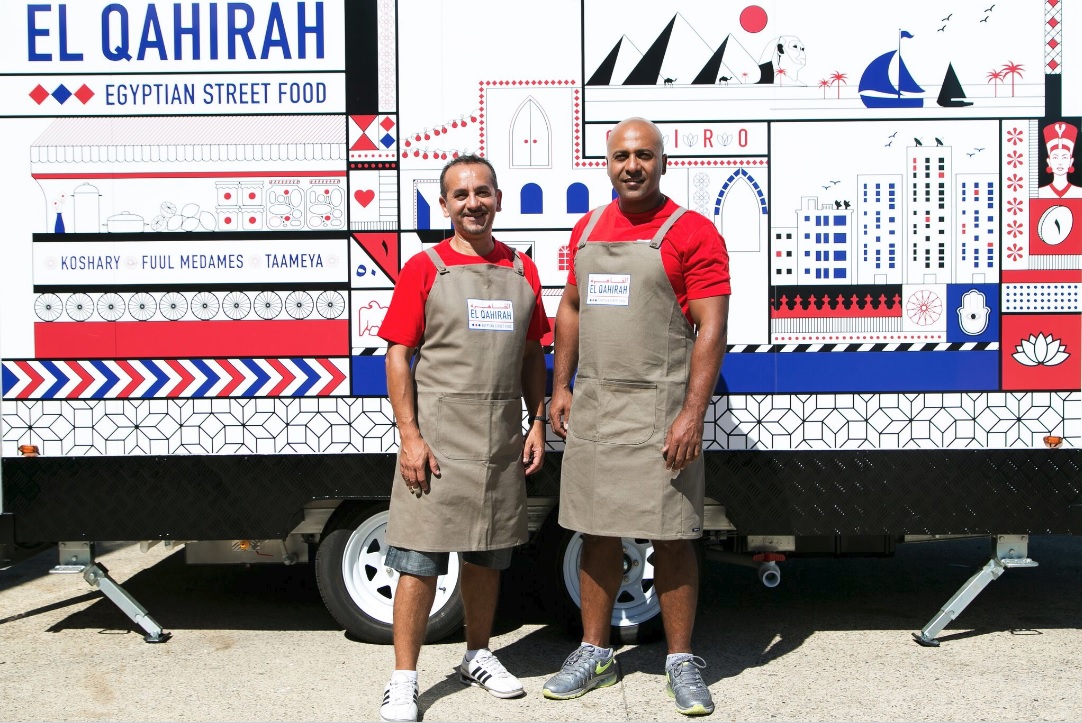 Cairo born George Kaldas and Ishac Soliman began their Egyptian food van this year, after careers in hospitality and business management and cooking for family and friends.
As one of the newest additions to the Egyptian food scene in Sydney, El Qahirah is making a shortlist of simple items really well.
1. What inspired you to cook?
We have always had a passion for our food traditions as well as the Egyptian street culture, and felt that Egyptian food was under-represented in the Sydney market. After many years of friends, family and colleagues pestering us for more of our homemade dishes, we decided to dedicate ourselves to making El Qahirah a reality.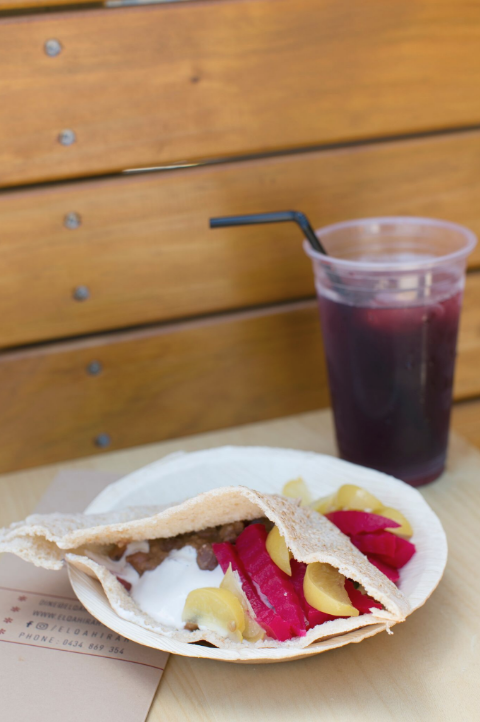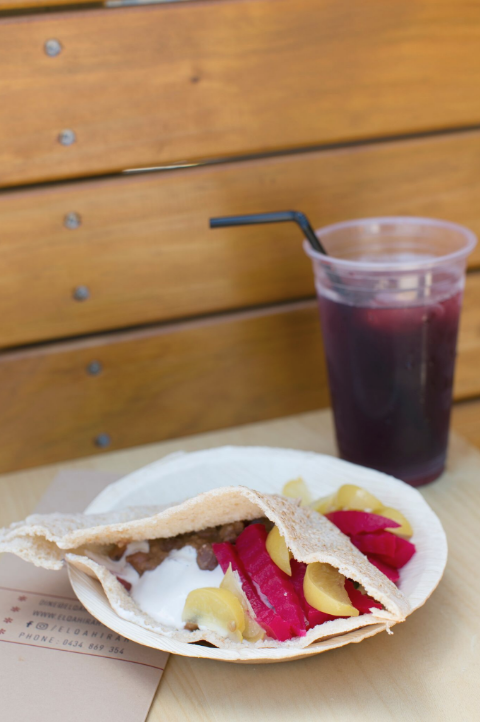 2. What makes Egyptian food unique?
Egyptian food offers a huge spectrum of meals; from vegan/vegetarian dishes to meat-based dishes, casseroles, soups, dips and drinks, all unique to the Egyptian diet. Egyptian food emphasises the use of fresh vegetables & greens, legumes, and a variety of meats combined with herbs and spices that complement the taste of each dish.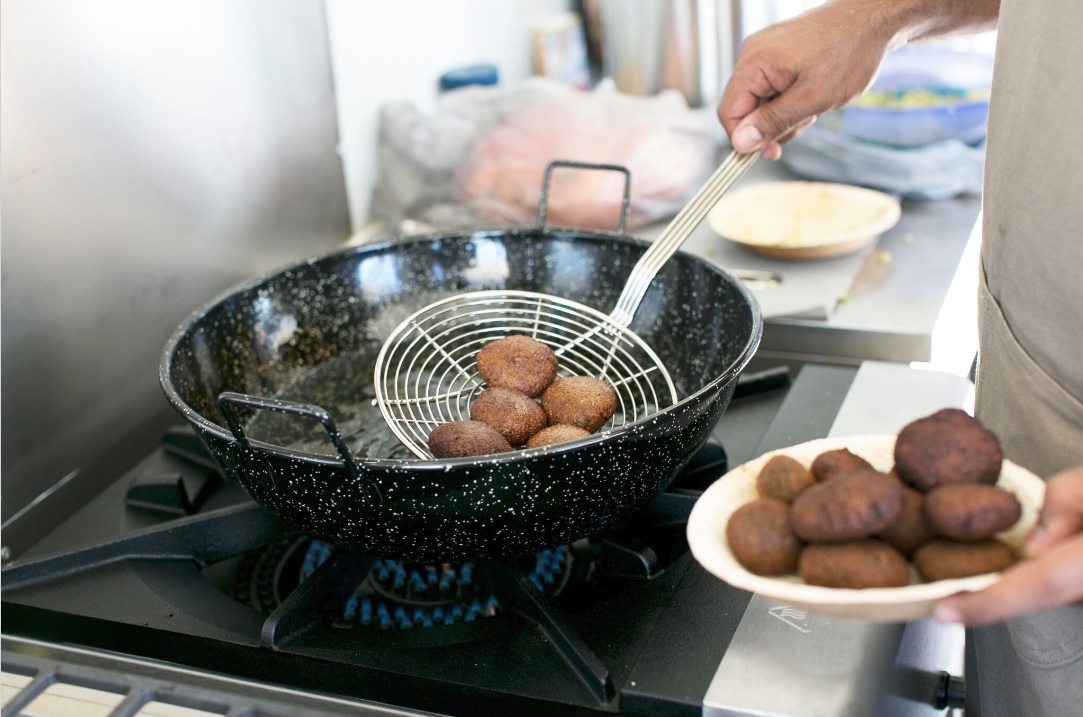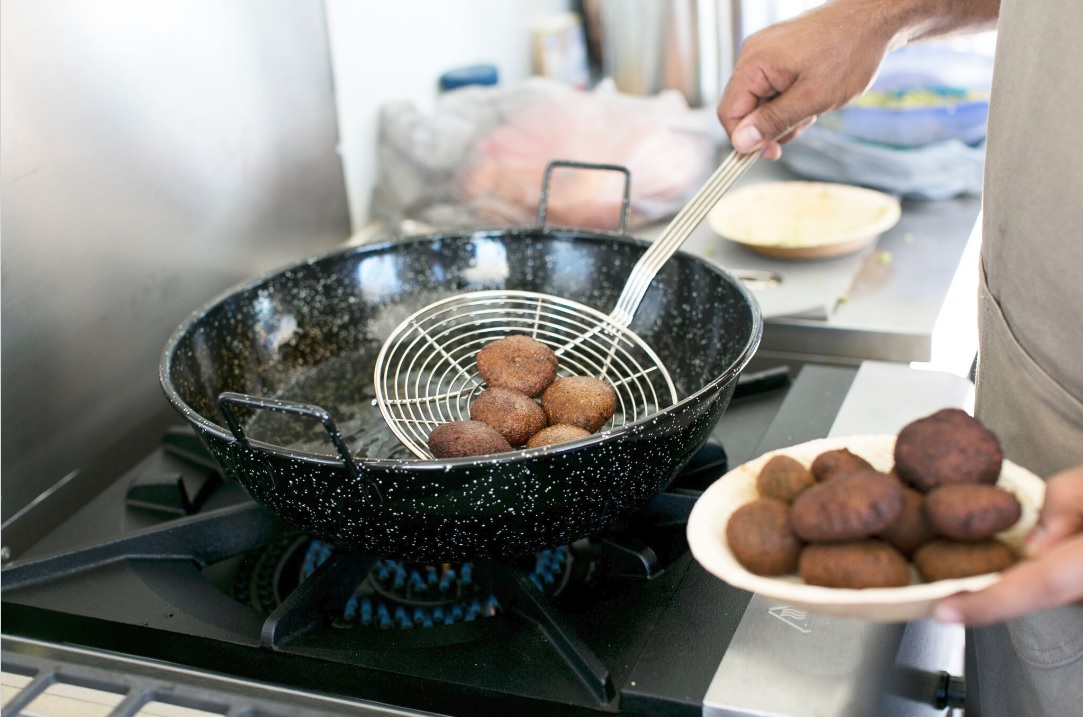 While there are some dishes with similarities to other Middle-Eastern cuisine, it's that combination of fresh ingredients and herbs and spices that make Egyptian food unique.
3. What's the future of Egyptian food in Australia?
We believe Egyptian food has been under-represented in the Sydney food scene. Most other Mediterranean and Middle-Eastern cuisines have a significant presence.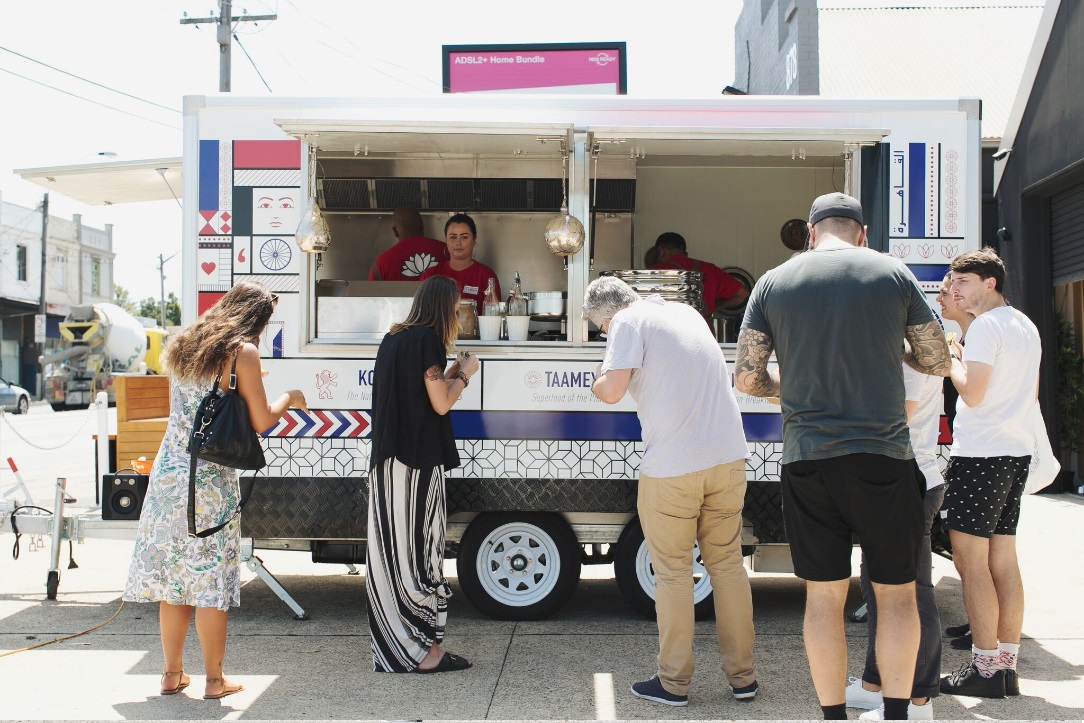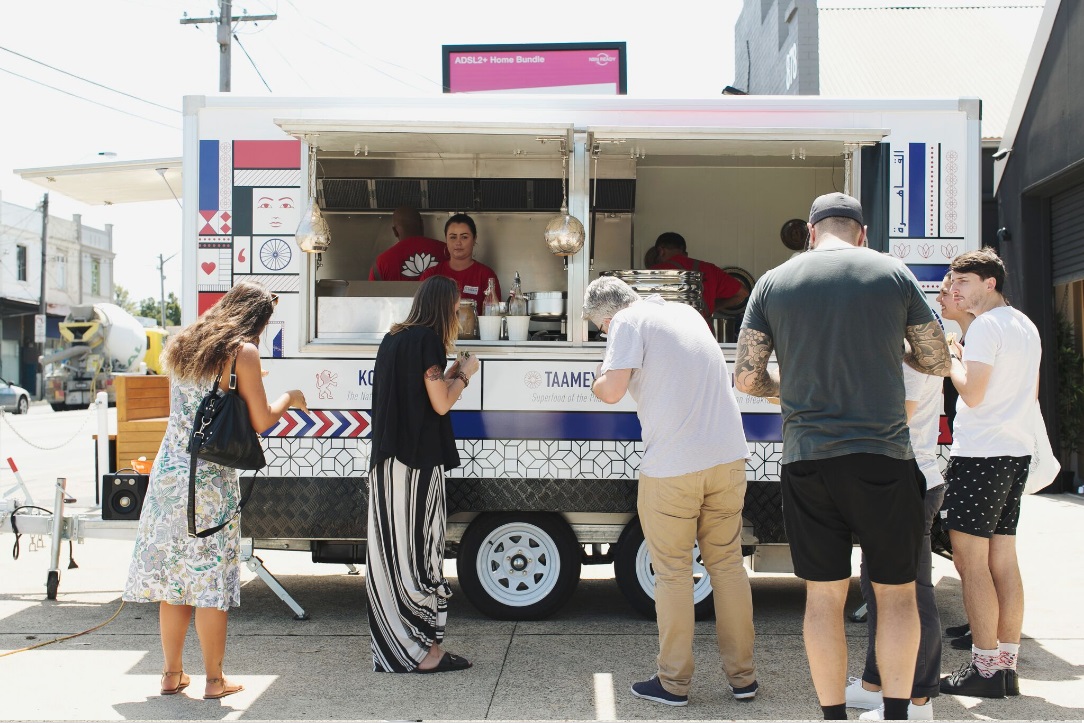 Based on the feedback we've received, we think the future is very positive for Egyptian cuisine. As the interest grows, we look forward to being a part of its growth.
Keep an eye on El Qahirah's Facebook to find out when they'll be in your neighbourhood!
Waleed Mostafa, Bekya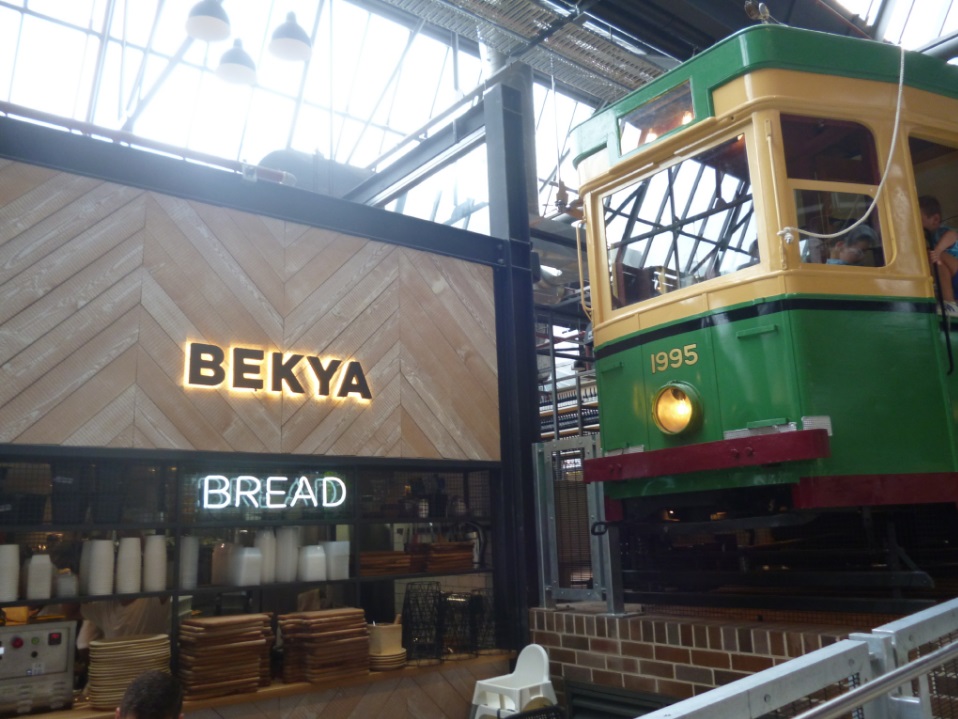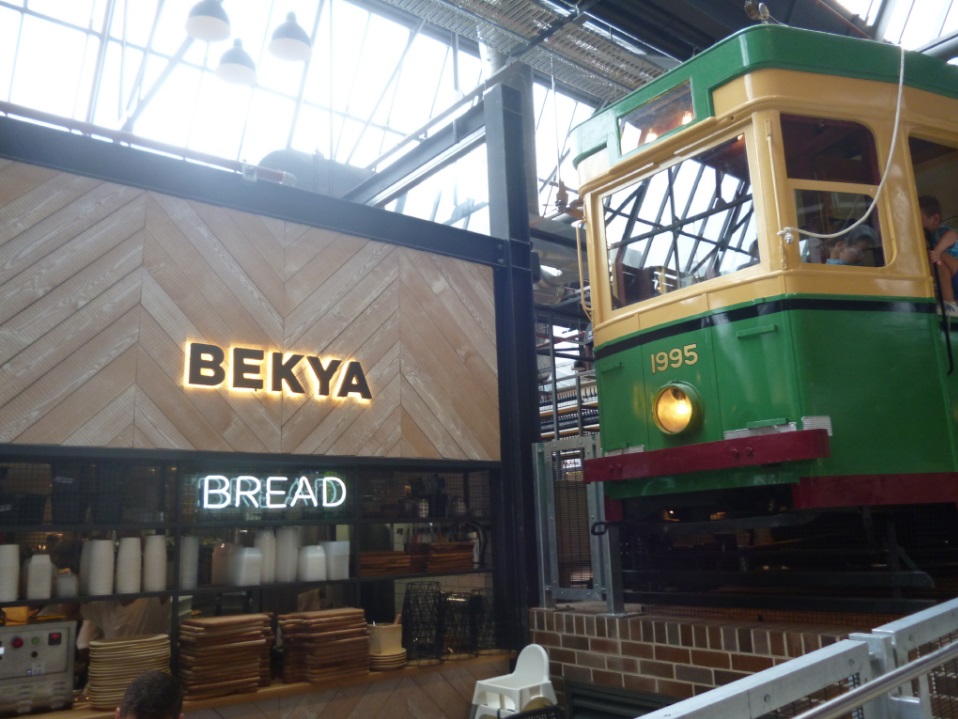 Waleed Mostafa left the world of finance to start a career in food, making his start as a franchiser for the Subway sandwich company.
1. How did you make your start?
During my Subway career, I ended up teaming with the owners of Al Aseel (a popular Lebanese restaurant chain in Sydney) and we opened Al Aseel Newtown in February 2012. This is where I met my current business partner, David Conceicao.
In December 2015, myself, David and his son Tiago opened The Greenhouse Café in Sydney's Centennial Park, serving much of the same menu we see at Bekya today.
On the 1st September 2016, myself, my sister Sheren, David and Tiago opened BEKYA at Gateway Sydney (Circular Quay) and on the 22nd September opened Bekya at the Tramsheds (in the Sydney suburb of Forest Lodge).
2. What is Egyptian food? What makes is special?
Egyptian food reflects its history as a cosmopolitan society prior to the revolution of 1952. Egyptian food is influenced by English, French, Italian and Greek societies. The name Bekya is derived from the Italian word 'Roba Vecchia' which means old stuff.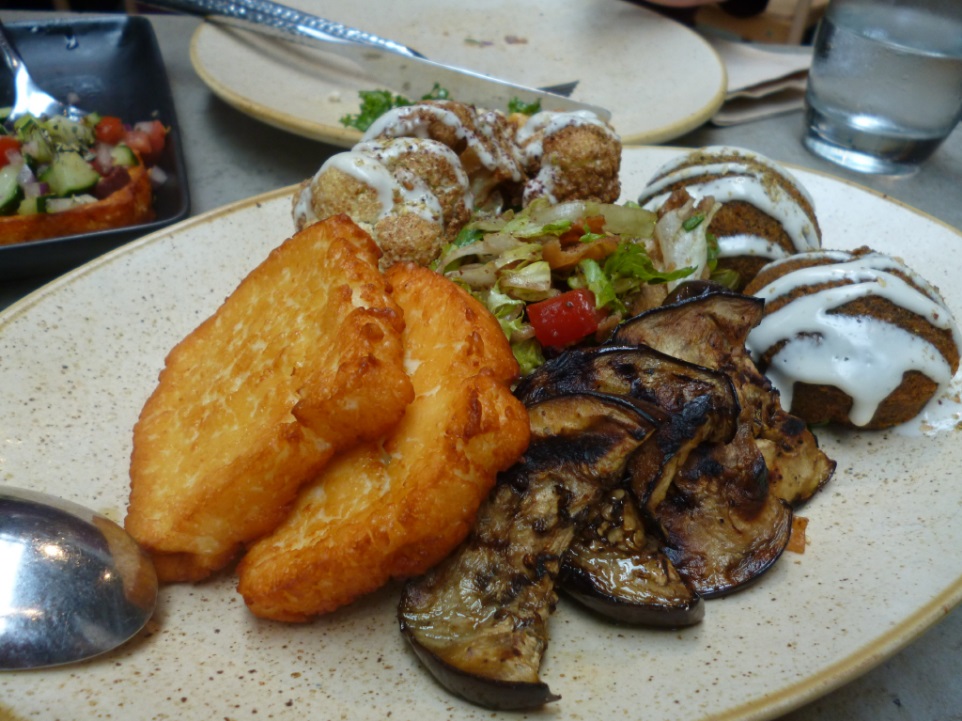 3. What is the future of Egyptian cuisine in Sydney?
To be frank, there will never be 100% pure Egyptian Restaurant in Australia, nor is there an Egyptian Restaurant in Egypt. Our food is best cooked and served at home. Most dishes are not the type you would plate up in a restaurant.
Egyptians and Egyptian house wives are gourmet chefs in their own kitchens, (and) dishing up home style Egyptian Dishes in a restaurant will only cause heartache for the restaurant owner as they will always compare it to their own recipes.
Egyptian Street food in Sydney and Australia will thrive; our fuul, falafel and koshari will be the talk of Sydney in the next couple of years.
Bekya: Tramsheds Harold Park, 1 Dalgal way, Tramsheds, Forest Lodge NSW 2037
——
Hungry yet? Plunge in and comment below to share your own experiences of Egyptian food in Australia or elsewhere.
Daniel Nour is Content Specialist for Caritas Australia, the humanitarian arm of the Catholic Church, by day, and a freelance journalist by night.
He has worked widely in Australian media and is a regular contributor to Egyptian Streets.
---
Subscribe to our newsletter
---