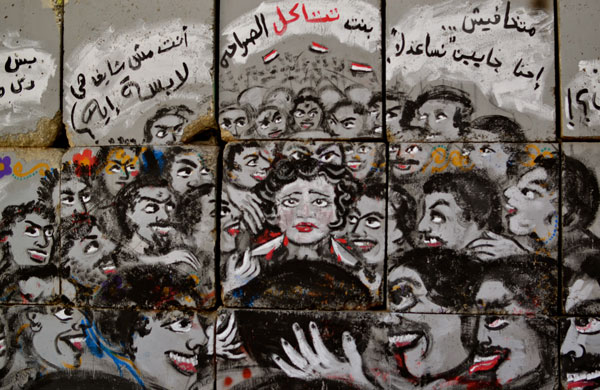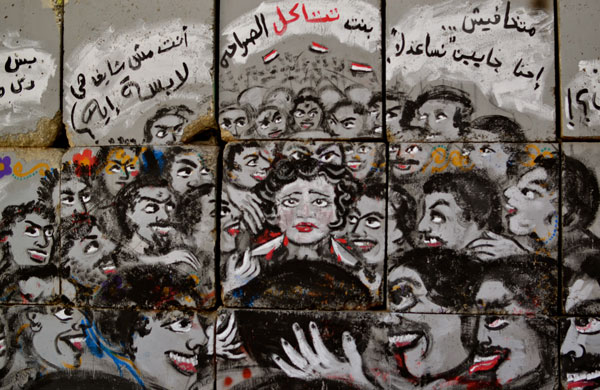 Trending hashtag exposes the horrific levels of sexual harassment incidents Egyptian girls and women encounter since early childhood.
The trending hashtag 'first time to encounter sexual harassment was when' acts as an online hub exposing the epidemic of sexual harassment incidents in the Egyptian society.
The hashtag reveals stories ranging from verbal harassment, sexual assaults, physical and emotional abuse.
Women started sharing their first encounters with sexual harassment on the hashtag and it quickly started trending on Facebook and Twitter, as hundreds of women joined in.
Salma Hegab says she first encountered sexual harassment when she was 12 years old. However, Hegab shares, for the first time, a story at the age of 14 when a guy, in his mid 40s, exposed his private parts while she was on her way to school.
"I had just stopped going to school by bus and started going on my own. My school was in a relatively new area, and I had a daily 10-minute-walk in some long street on my way. At around 7:30 a.m. a guy wearing a suit slowed down his car while I was walking, called me pretending to be asking about directions for a nearby something. I was just about to say I do not know when he exposed his penis, wiggled while saying something that I did not understand, then drove away quickly."
Hegab added "When I went to school I was shivering and crying uncontrollably, but I never told anyone as I was afraid to get blamed in any way."
Yasmine Zeid shares her story as she has experienced a lot of sexual harassment incidents when she was a child, however the worst of them was at the age of five.
"The one I remember to be the first was my father's friend and our neighbour. I was about five years old and I asked my dad to get me chips so he asked him to go with me and get it from inside the house," Zeid said.
Zeid added "It was dark and he said lots of things I did not understand, but I was so scared because he kept getting closer and I did not know why he is breathing that loud and why he is being too close. He asked me in a horrible voice tone to kiss him and I said "No, Dad told me not to kiss any man" He grabbed me and kissed me on my mouth with force. I ran, I kept spitting and I throw up and started to cry and I didn't understand what happened and I didn't tell anyone until now."
Another story features a girl who first encountered sexual harassment when she was only 10 years old. A group of 11 to 15-year-old males approached her and her friends on their way back home. They started harassing the girl and her friends, and she lost ability to defend herself.
The girl said "I will never forget that day. This sexual harassment incident still affects me till today. I often get nervous when someone gets too close to me or invades my personal space."
Hundreds of stories have been shared featuring all sorts of cases noting that most sexual harassment incidents took place at the age of five to six years old.
Hegab said that she learned through the past six years that a person should never feel ashamed nor fear speaking up because sexual harassment is a big deal.
Anonymous stories have highlighted personal experiences of young boys encountering sexual harassment from close family relatives.
The online dialogue touched upon harassment that happens online and through the telephone stating that some of them exceed sexual harassment and turn to stalking cases.
While Egyptian women live with the crushing inevitability of sexual harassment, they still battle to report it due to inefficient law measures.
The United Nations Entity for Gender Equality and the Empowerment of Women published a report in 2013 showing that 99.3 percent of Egyptian women have experienced some form of sexual harassment.
---
Subscribe to our newsletter
---