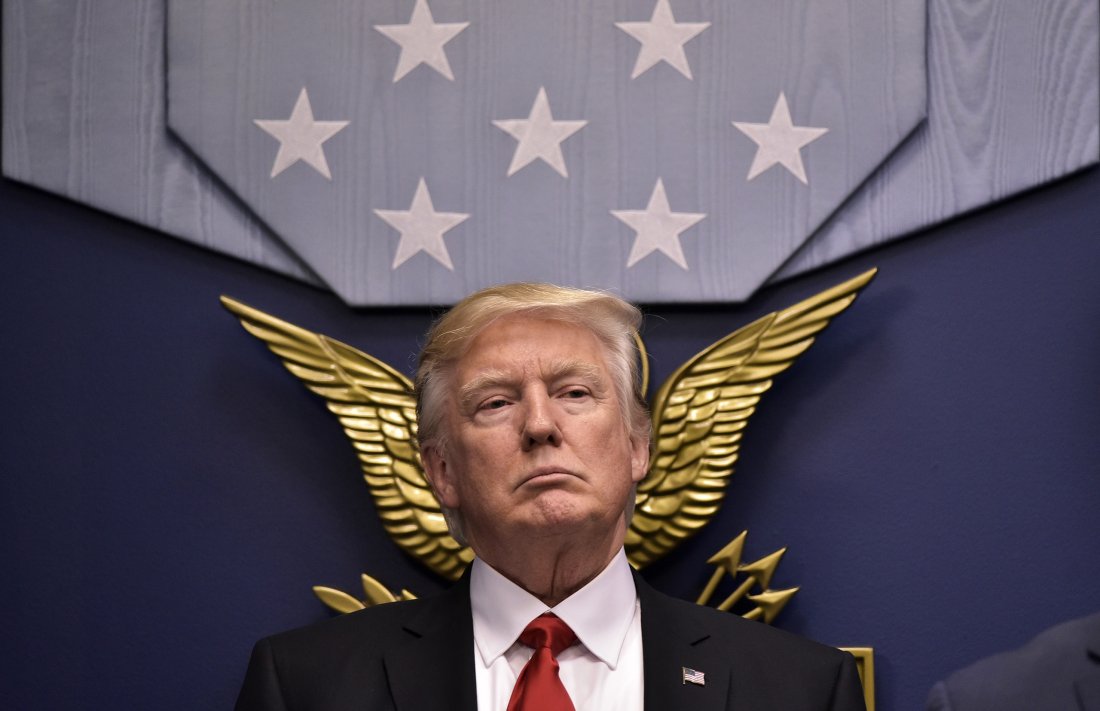 The United States (U.S.) has carried out a missile attack against targets in Syria after the latter attacked a rebel-held town with chemical weapons on Tuesday.
The fired missiles hit the Shayrat airfield, as the U.S. believes that this is the place from where the chemical weapons attack was launched.
U.S. president Donald Trump said that something should happen to the Syrian president Bashar Al-Assad and leadership who denied carrying out any chemical attacks against the Syrian City of Idlib.
"I think what Assad did is terrible. I think what happened in Syria is one of the truly egregious crimes. It shouldn't have happened. It shouldn't be allowed to happen," said in a televised statement.
Trump further called on all the "Civilized States" to help end the war in Syria. He went on to describe Al-Assad as a "Dictator" who had launched a chemical attack on innocent civilians.
According to a Pentagon official, about 50 Tomahawk missiles were fired fro  U.S. Navy destroyers at a Syrian airbase.
The chemical attack left about 80-100 dead including about 20 children and scores of injured people. The Syrian opposition groups have accused the Syrian President Bashar Al-Assad of using chemical weapons against civilians.
U.S. secretary of state Rex Tillerson said earlier on Thursday that Al-Assad should have no role in the future of Syria.
Al-Assad and his main ally, Russia, also were under fire in the United Nations (U.N.) Security council as they were accused of carrying out the chemical attack. However, both sides denied the accusations. Britain, France and the U.S. have drafted a resolution in the council on the use of chemical weapons. However, deputy Russian ambassador to the U.N. said that it was prepared in a "Hasty way".
Organisation for the prohibition of Chemical weapons is currently conducting its investigations into the chemical attack. Russia and Syria have been asked to provide full information to assist investigators in what is deemed as the biggest chemical attack in Syria.
The strike launched by the U.S. is a solid shift from the previous comments of Trump's administration, as he said that the U.S should remain laser-focused on defeating ISIS while he largely ignored Al-Assad.
---
Subscribe to our newsletter
---