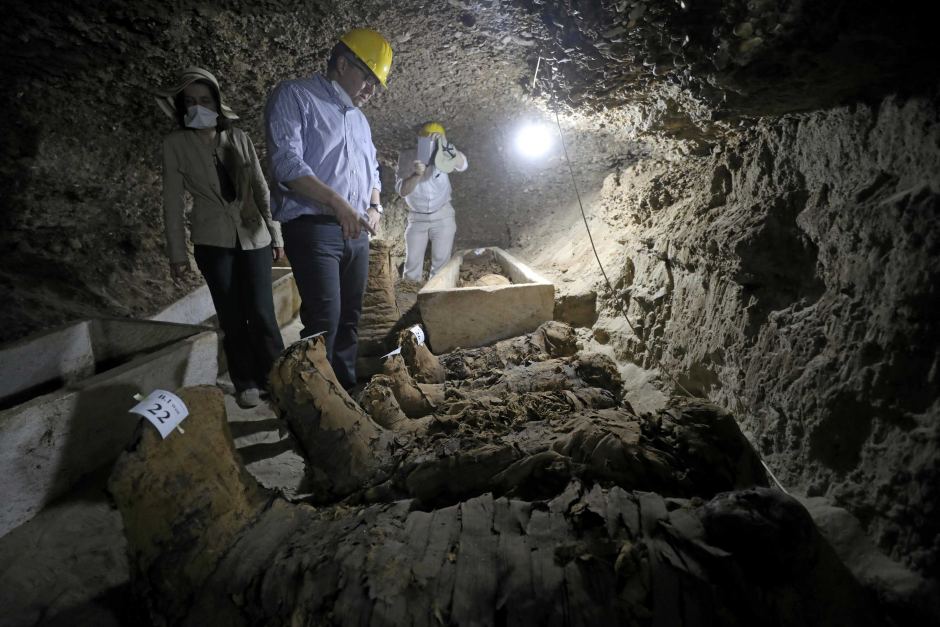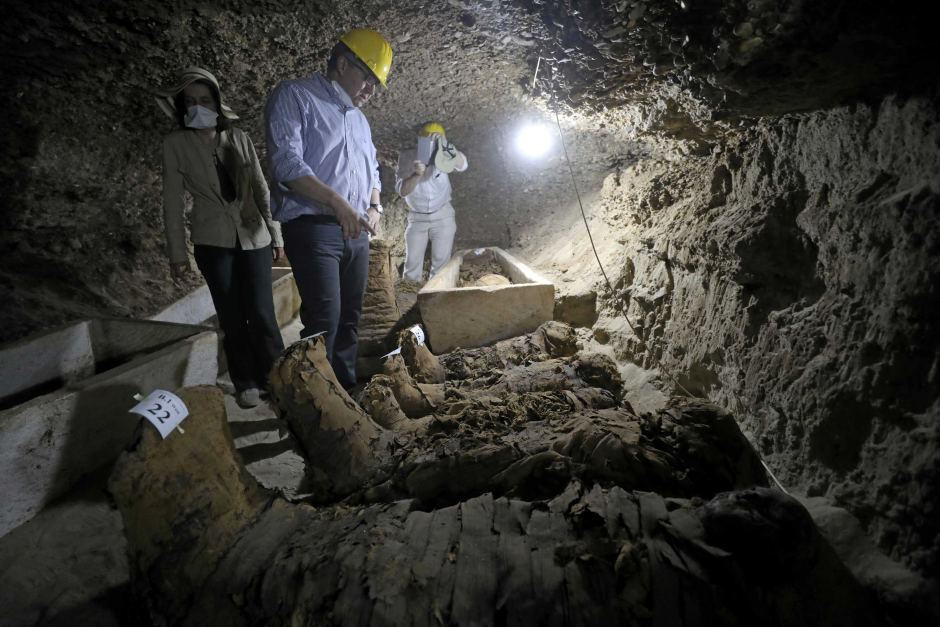 At least 17 mummies were discovered during excavation work in the Upper Egyptian city of El-Minya, announced Egypt's Ministry of Antiquities.
The 17 mummies were found eight meters below ground in a burial site. Along with the mummies, several antiquities were also discovered, including papyrus and animal coffins.
Excavation work had started in the area after a team of Cairo University students detected the existence of a burial site in 2016.
The burial site where the mummies were found is believed to date back to the Late Period of Ancient Egypt. The Late Period ran from 664 BC until 332 BC.
At a news conference, Antiquities Minister Khaled Al-Anani said that 2017 has continued to be a "historic year" for discoveries in Ancient Egypt. A 3,700-year-old burial chamber was discovered less than a week ago in Egypt's Dahshur and is one of many discoveries in recent weeks.
The Minister said that recent discoveries would bring tourists back to the country, which has been struggling to attract foreigners since the January 25 revolution in 2011.
---
Subscribe to our newsletter
---