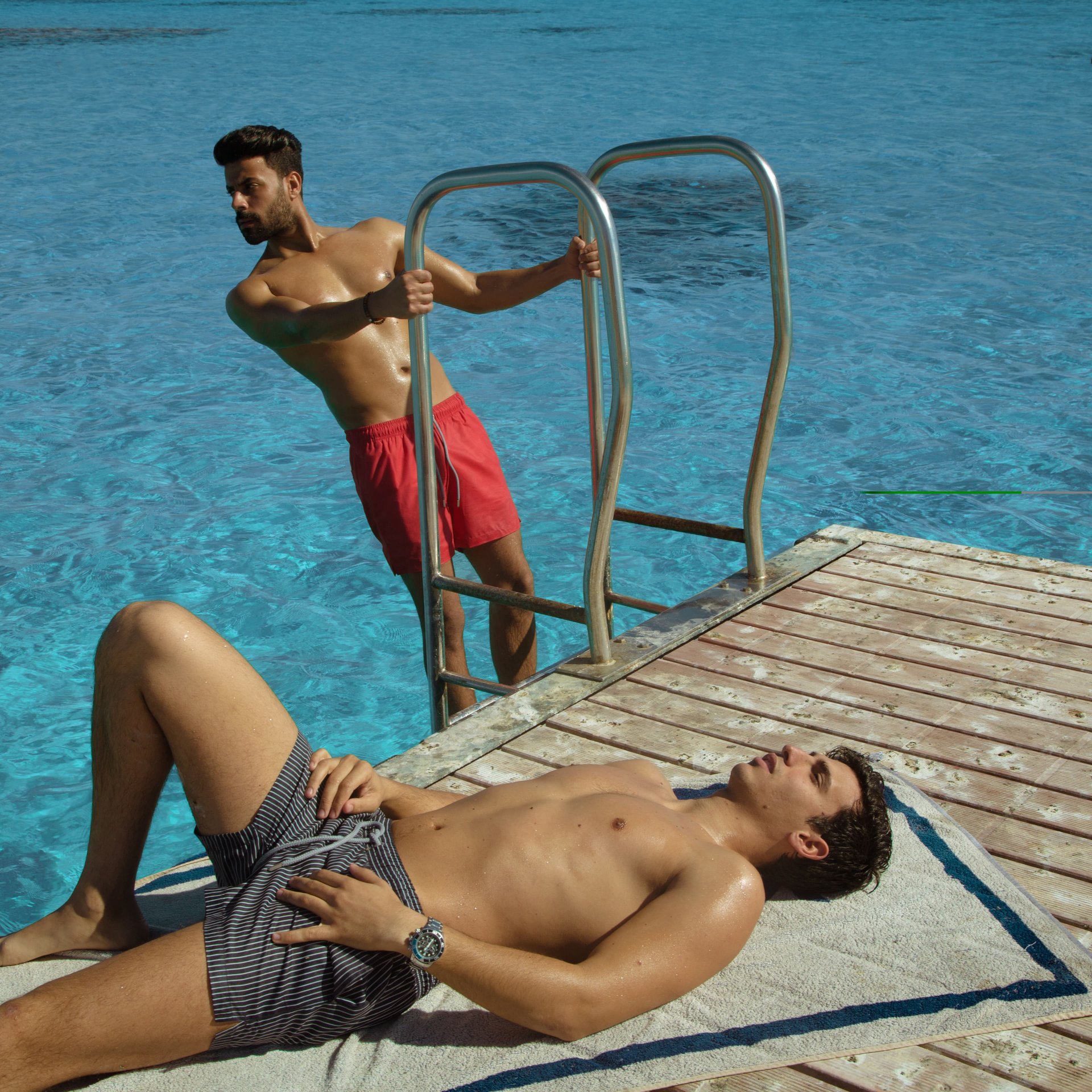 By: Richel Hodder & Farah Khairat
Karim Safadi, a 20-year-old Egyptian student who is currently studying Business Management at McGill University, is fueling his lifelong entrepreneurial spirit through the development of his swimwear brand, Kai Collections. The company's name, Kai, originates from the Hawaiian word ocean and references Cairo, reflecting on the brand's roots, drawing inspiration from Egypt's diverse landscape and nature.
When asked how Kai Collections came to life, Karim explains, "All my life, I've been into fashion … I've always wanted to start my own brand". Naturally, when the devaluation of the Egyptian pound occurred, he realised there was a higher demand as well as a dependency on local Egyptian products. While there are other competitors in the men's swimwear field "at the time, there were no other men's swimwear brands local to Egypt," says Karim.
With his profound love for fashion, family's involvement in the textile industry, and strong desire to give back to the local economy, Kai Collections was founded. Karim notes his family and their involvement in the textile industry as an inspiration. "My upbringing has taught me a lot about fabrics and textiles, and just the industry in general… I try and use this knowledge and apply my own innovation to it".
Kai Collection aspires to target "the everyday man who is confident, daring and one of a kind", whilst tackling the stigma that Egyptian brands can't compete or are inferior to foreign companies. "We really want to defy the stigma of not buying local Egyptian brands, there's this mentality that foreign brands are inherently better, which isn't the case," says Karim. The brand hopes to achieve this with their elegant and tailored fitting swim shorts.
The development of Kai Collections hasn't been without its challenges, as founder Karim discusses the difficulties, beyond time difference in starting a business whilst working and studying abroad in Canada. "I have to stay on top of things because people don't take me as seriously because I am younger…if you're not on top of things every single second, things won't get done on time," Karim explains.
Kai Collections works hand in hand with local Egyptian manufacturers and focuses on providing high-quality craftsmanship at affordable prices. Karim's determination to consistently improve is made clear with his acknowledgement of room for growth, "Of course, we are not perfect. Next year we will be focusing more on achieving even better fabrics and materials."
With an immense amount of time, money and energy being placed into Kai Collections, the company is continually looking towards the future, hoping to build off of their success with the implementation of a womenswear line, going international and hoping to be able to give back more to their community in the form of donating a fraction of their profits to charity.
From its humble roots, Kai Collections has a strong focus on its foundation in Egypt through reflecting the beauty and diversity of Egypt in their brand as well as striving to be able to affect more people beyond those that are locally employed.
With exciting prospects on the horizon for Kai Collections, they hope to focus on marketing with upcoming giveaways. Keep an eye out for promotions through their Instagram account.
To further support this local company, check out their creative designs and perfectly tailored swim shorts at their website Kai Collections.
---
Subscribe to our newsletter
---