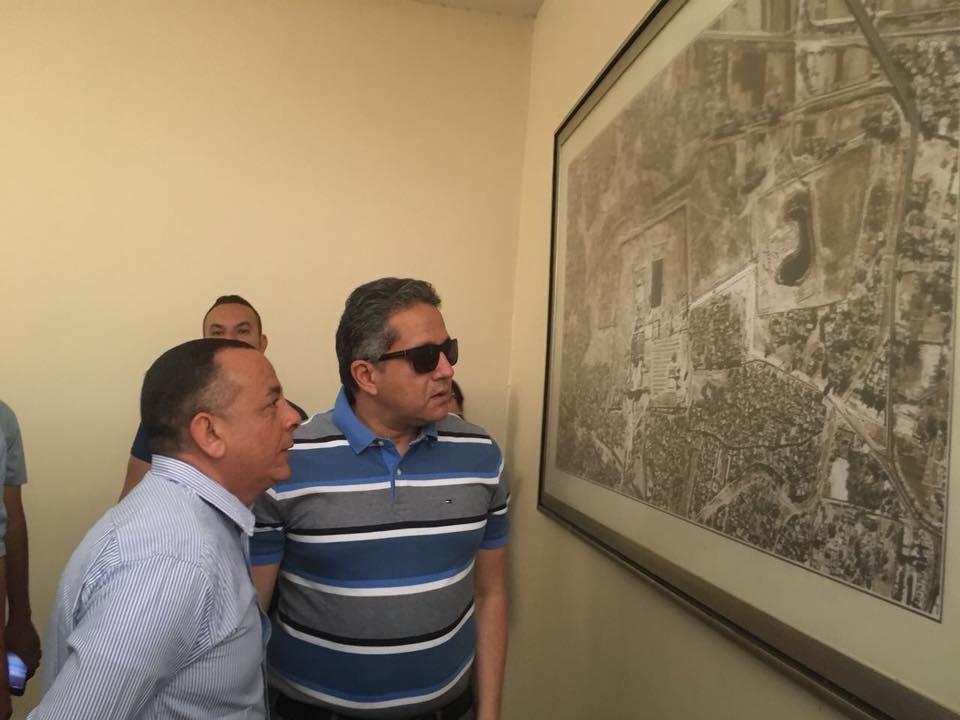 Luxor's prominent temple of Karnak is set to be the first archaeological site in Egypt to be more accessible for visitors with special needs.
Egypt's minister of antiquities Khaled Anany visited the temple on Friday and inspected the progress of work on the paths that are designed to facilitate the movement around the temple for people with special needs. Additionally, informative signages were installed in order to assist them.
The visit of Anany took place in celebration of the World Heritage Day from Luxor. The celebration started with an inspection tour around Karnak Temples, the Avenue of Sphinxes and the Southern axis of Karnak Temple extended from the Seventh to the tenth pylons.
"The project was carried out in collaboration with an NGO named Helm or dream," according to Ministry of Antiquities. In a previous campaign, the Helm Foundation, in association with Drosos and Bassita, aimed to highlight disability issues as well as to generate donations from the public in support of the cause.
"Navigating Egypt's public spaces can be a difficult task for anyone living in a place like Cairo. Its debilitating traffic, poorly-paved streets, lack of pavements, and all kinds of barriers one needs to conquer, are enough to make one think twice before stepping out into city life. For someone with a disability, these challenges obviously become exceedingly more difficult," according to a previous report by Egyptian Streets.
This is why Helm constantly aims at raising awareness about making public spaces accessible for everyone, especially people with disabilities.
The Anevue of Sphinxes is currently undergoing renovations in cooperation with the Engineering authority and the Armed Forces. Also, the avenue will be linked with the Southern axis of Karnak Temple. Karnak Temple is the largest ancient religious complex in the world.
---
Subscribe to our newsletter
---