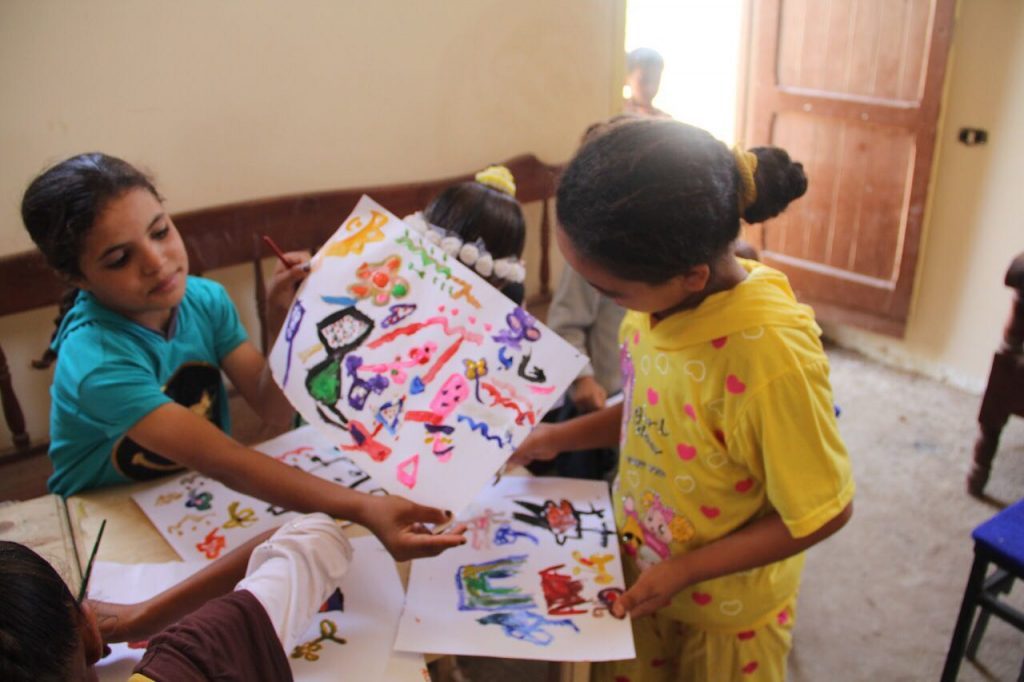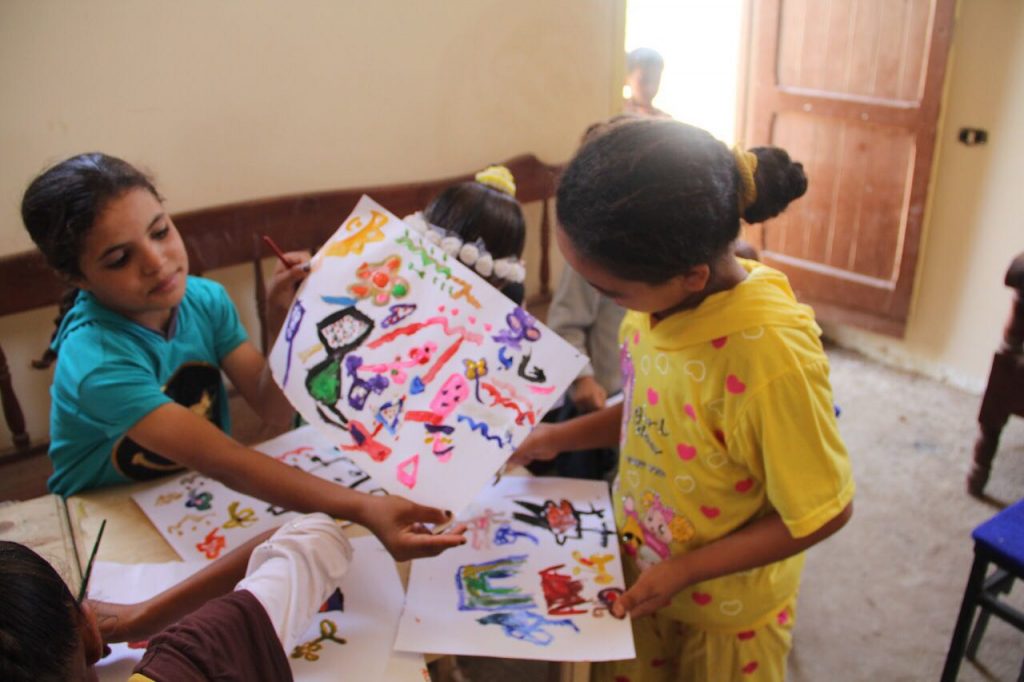 The Doodle Factory, a business initiative where art meets charity, launched a vibrant SS 18 collection ''A Ticker's Beat'' in order to fund two children's heart surgeries, on Saturday.
Ten year old Aliaa and twelve year old Mohamed both need open heart surgeries that would cost EGP 40,000 each. In a gesture where passion collides with purpose, the Doodle Factory organized an art session where the children were encouraged to let their imagination go wild. They drew numbers, a tree, an elephant, flowers and their drawings inspired the launch of the Doodle's Factory newest summer collection.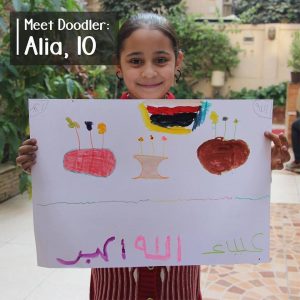 "Do It From The Heart" was the launch name of the event; it was co-hosted by 18.213, a Pop-Up platform which encourages businesses to thrive through storytelling.
The Doodle factory, co-founded by Yasmine Khamis and Farah el-Masry, launched off in 2016. It focuses on the areas of health, education, survival, and aims at empowering children through art: children take part of a workshop where they are free to draw and paint, then, a motif is extracted by the Doodle designers who create patterns which can be printed on practical lifestyle merchandise.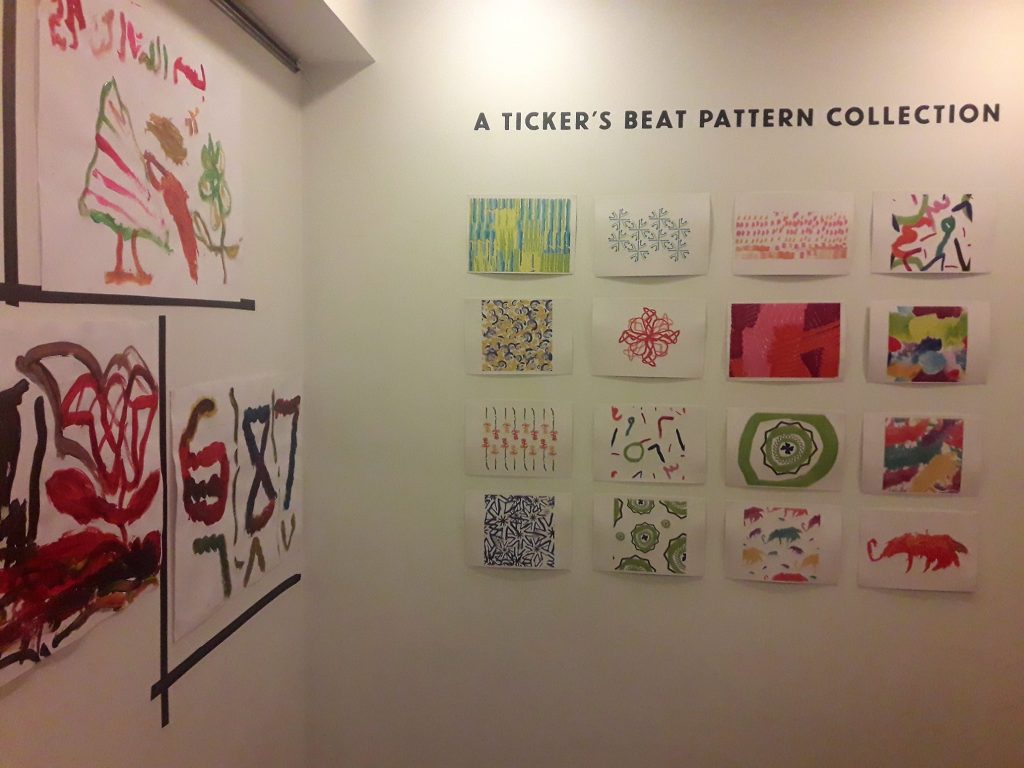 ''We partnered up with Waslet Kheir, an NGO, to fund both [Aliaa and Mohamed's] operations,'' says Dina Mahmoud, Marketing and Communications director, to Egyptian Streets.
Mahmoud explains that the Doodle Factory had wanted a cause dedicated to health to base its collection on. Accordingly, the initiative contacted various NGOs and asked about the cases needing assistance.
The brand has increased its range of products since 2015 and now also sells laptop cases, tote bags, passport holders, towels, notebooks and mug coasters amongst other color-splashed items.
''Since it's summer, we started to expand the product line, we wanted to make towels and cushions for the first time, we try to make the product functional, so something that people really use and which suits the season, at the same time, it would have a story'' explains Mahmoud.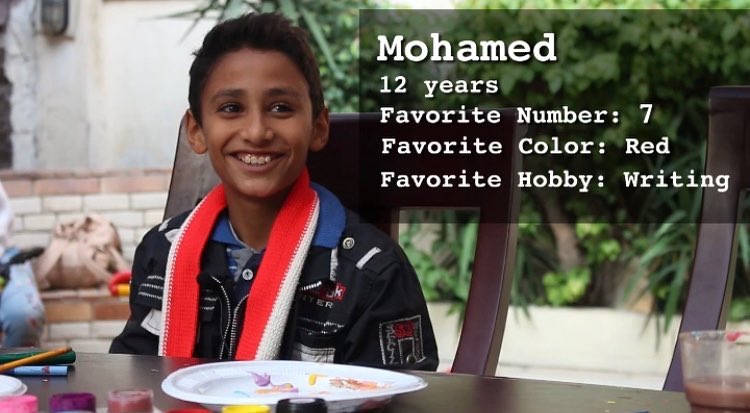 Photo courtesy of the Doodle Factory
At the exhibition in Diglaa, Maadi where the Doodle Factory has partnered up with 18.213, Aliaa and Mahmoud's drawing are displayed on the walls, as well as the extracted patterns. There is also a table where guests are trying to be Doodle designers themselves, cutting motifs and gluing them on blank papers. Below, and surrounded with cushions speckled with yellow and blue, curious shoppers peruse products they fancy.
''One of our main desires is to portray the children's problems in a positive way,'' says co-founder Yasmine Khamis, when asked about bright art style of the products.
''Also, the kids themselves like to draw in very vibrant colours.''
---
Subscribe to our newsletter
---