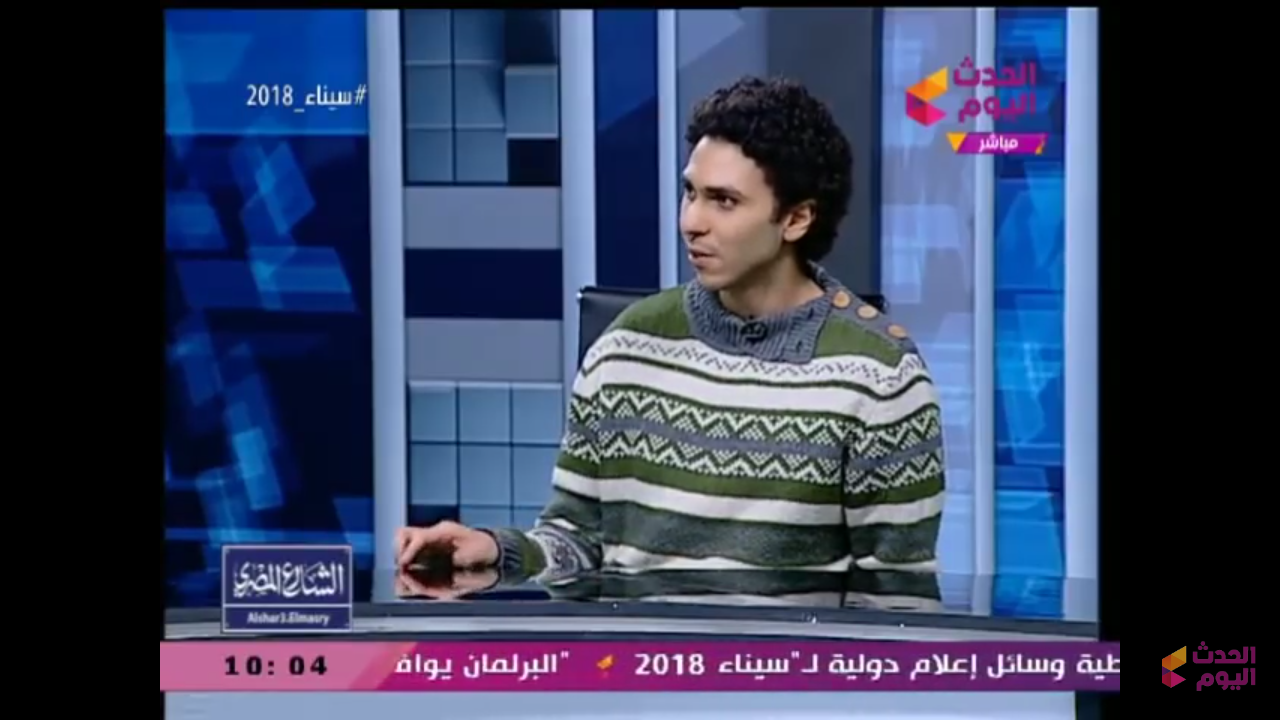 On May 11th, Mohamed Hisham, an openly self-identified 'Egyptian atheist' launched a GoFundMe campaign to finance his asylum outside of Egypt. The campaign was launched through Troy Garnaut, after what Mohamed described as 'house beatings', and 'death threats' which jeopardizes his freedom to safely express his beliefs in Egypt.
On an interview that went viral, Mohamed was hosted on an Egyptian show called Alhadath Alyoum on February 11th where he was both challenged by both Mohamed Ashour, a Sheikh from Al-Azhar, and the show host about his atheist beliefs.
Mohamed was met with non-stop interruptions, derailment and personal attacks whenever he attempted to present his views or elaborate on his beliefs. By the end of the interview, Mohamed was advised by Sheikh Ashour to seek psychological help. He was subsequently asked to leave the show mid interview, as according to the host, Mohamed's atheist views "corrupts Egyptian youth". The host then apologized to his viewers for bringing Mohamed to the show.
The show then received phone calls from the audience where Mohamed's ideas were called "intellectual terrorism" and one of the callers even advocated that atheists like him should be killed.
Sam Harris, a prominent American "New Atheist" has shown support for Mohamed's asylum plight via his Twitter account. Harris is notorious for his inflammatory rhetoric on Islam and Muslims, expressed in his views on racial profiling and support for torture.
"I can no longer peacefully express myself in this place. I can't win here on my own. But with the help of my friend Troy Garnaut (who is running this campaign) and whichever organisations and donators hear this message, we plan on finding me a new home where I can live freely and warn about the dangers of Islam "wrote Mohamed on his GoFundMe campaign, which has collected $7,705 out of a target of $10,000 at the time of writing.
Egypt has been openly against atheism in the last few years. There were talks of criminalizing atheism by Parliament last year.
In 2014, shortly after Egypt's presidential elections naming Abdel Fattah al-Sisi the president of Egypt, the government released a national plan to stand against the phenomenon of atheism in a backlash against atheists who are open about it.
In 2015, an openly atheist Egyptian was arrested after he posted a Facebook status on his lack of faith. He was charged three years in prison for insult to Islam.