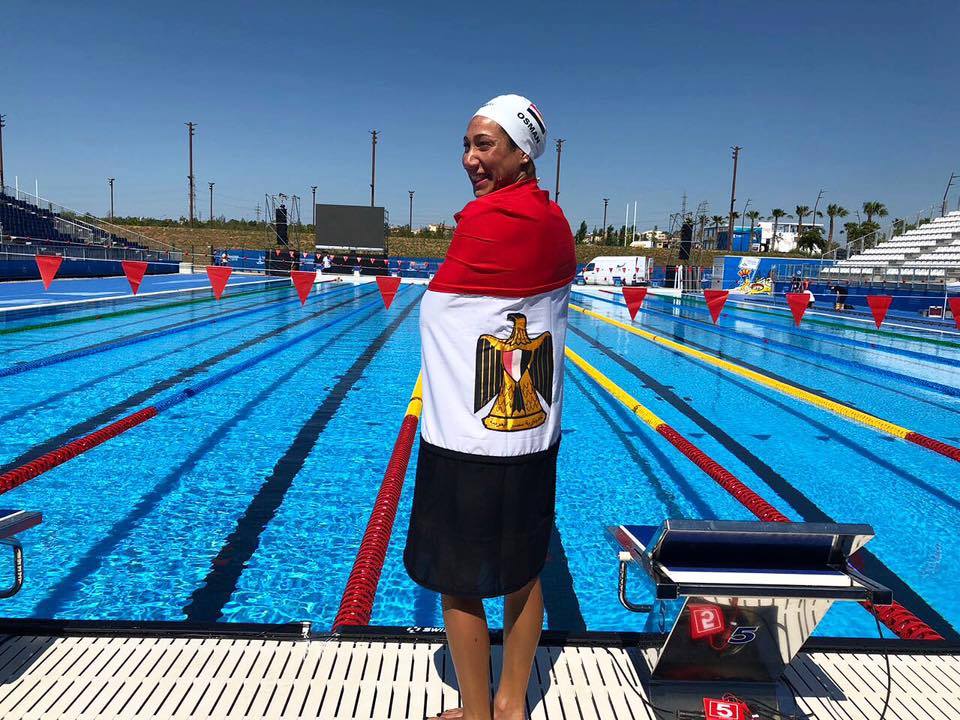 Egypt was able to amass 23 medals so far at the 2018 Mediterranean Games which is currently being held in Spain.
According to the Egyptian Olympic Committee (EOC), Egypt's presence in the 18th Mediterranean Games is reflected through 170 players participating in 21 sports. The EOC announced on their Facebook page that the participating Egyptian players are highly-spirited. The national anthem was played 7 times in the competition while the Egyptian gold medalists were awarded in Spain; the medalists are determined to bring more medals home.
The Egyptian national champion and record-holder, Farida Osman, won two gold medals, and a silver medal. On her first day, Osman got the silver medal in the Women's 100m Butterfly event. On the third day of the competitions, she earned a gold medal for the Women's 50m Butterfly event, breaking Mediterranean Games record in just 25:48 seconds.
The Mediterranean Games span over 10 days, from 22nd of June to the 1st of July, in Tarragona. First hoted in Egypt in 1951, the games are a multi-sport event held every four years, between countries around or very close the Mediterranean Sea. 
This year, in the male swimming category, swimmer Marwan Elkamash earned the bronze medal for the 200m Freestyle competition, and a second bronze medal in the 400m Freestyle race.
Abdelrahman Elaraby got the silver medal in the 200m Butterfly competition, and Ali Khalafalla got the bronze medal in the 50m Freestyle race.
Giana Lotfy received the silver medal in Women's less than 62 kg Karate event. Areej Saeed won the first Bronze Medal for Egypt in karate as well as Malek Salama for Men's less than 60 kg Karate event.
Ahmed Elasfar earned the silver for Men's more than 84 kg Karate event, and Ahmed Elmasry won the bronze for the same category.
Egyptian players dominated in the male weightlifting events, receiving the second most awards after Turkey. Ahmed Saad, won two gold medals at Weightlifting in the 62 kg category, including both the Snatch and Clean and the Jerk competitions while Heba Saleh snatched the Clean & Jerk bronze medal in the 48 kg female weightlifting competition on the first day of competition. Ahmed Saad got the gold medal at both the Snatch and Clean & Jerk awards for the 62 kg weight category while Mohamed Mahmoud received the same awards for the 77 kg weight category.  Moustafa Ibrahim received the silver medal for the Clean & Jerk weightlifting event for the 69 kg weight category.
Haitham Mahmoud won gold for 60 kg category in Greco-Roman wrestling, Mohamed Ibrahim ElSayed received the silver for the 76 kg in Greco-Roman wrestling, Ahmed Ibrahim Gomaa snatched the bronze 98 kg in the same event.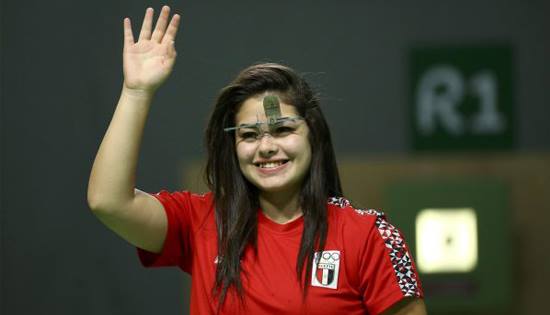 Afaf El-Hodhod won the bronze medal in the 10 meter Pistol Shooting while Ahmed Kamar received the silver medal in the trap competition.
---
Subscribe to our newsletter
---