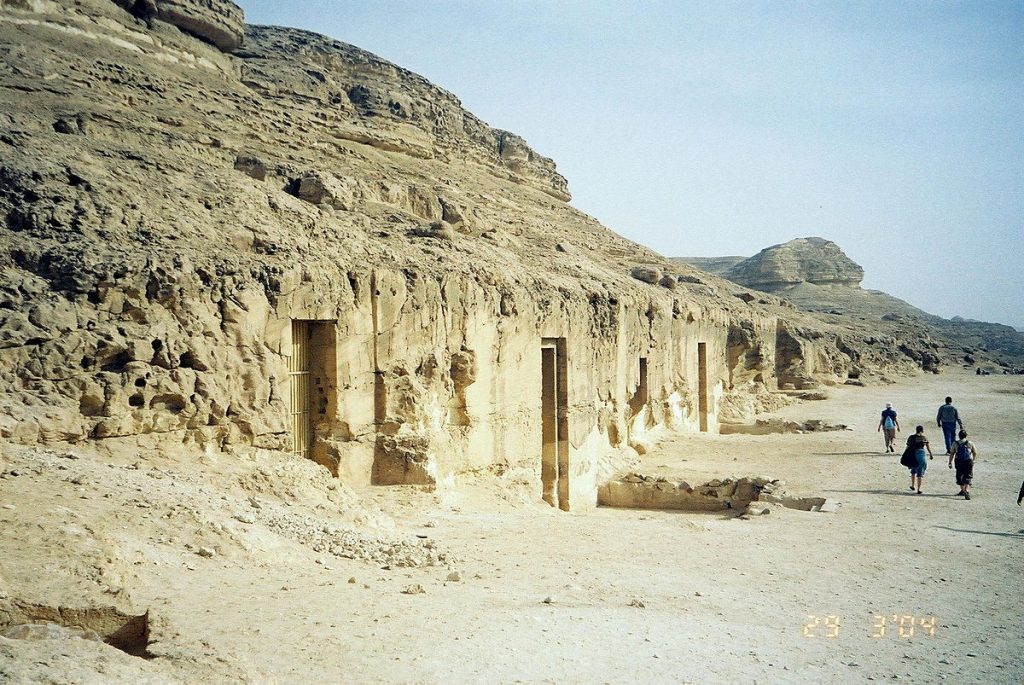 The Egyptian-Australian archaeological mission from Macquarie University found two tombs from the Middle Kingdom in the Beni Hassan Necropolis in Minya.
The news was announced on Tuesday by General Secretary of the Supreme Council of Antiquities Mostafa Waziri.
Launched in 2009, the expedition is led by Naguib Kanawati, an Egyptian-Australian archaeologist and Egyptology professor at Macquarie University in Sydney.
The chambers found were noted to be for Remochetni and Baqet II. According to Ayman Ashmawi, Head of the Ancient Egyptian Antiquities Sector, Remochetni's burial chamber is said to be 15.5 meters deep and contains a downward sloping 3-meter deep burial shaft that leads to the main tomb.
Ashmawi said that the casket inside the chamber was removed by British Egyptologist Percy Newberry who worked in Beni Hassan during the end of the 19th century. The shaft also contains pottery utensils.
Gamal Elsemestawy, General Director of Middle Egypt Antiquities Department, has stated that they also discovered the top edge of Baqet II's tomb along with side chambers.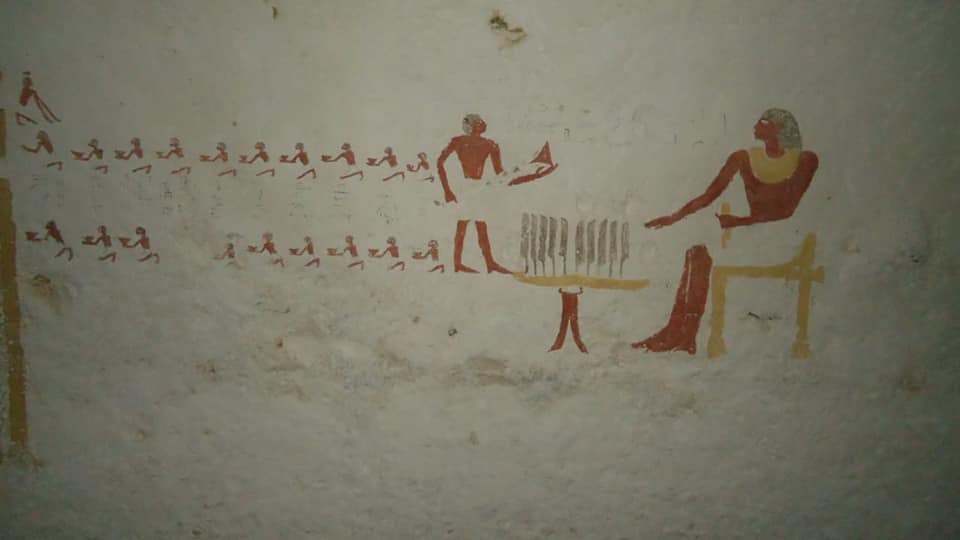 The paintings on the walls were preserved in good condition while sustaining their original color.
Kanawati stated that as the work season was coming to an end, the mission has blocked the entrance of the chambers by rubble to protect it.
The mission will restart in January 2019 to investigate the wall paintings, the shafts and burial chambers.
Beni Hassan is a particularly important site for archaeology in Egypt as it contains a series of rock-cut tombs from the Old and Middle Kingdom. As many as 39 tombs were found there in the last decade; the most famous of these tombs are the ones of Baqet III (tomb 15) and Khety (tomb 17) for their depictions of wrestling matches and ball games.
This year has been a fascinating and successful year in terms of Egyptology discoveries. Roman temple remains were unearthed near Siwa, old kingdom tomb dating back to the 5th Dynasty was discovered, a mysterious black sarcophagus was dug up in Alexandria and a mummy workshop was found in Saqqara.
---
Subscribe to our newsletter
---