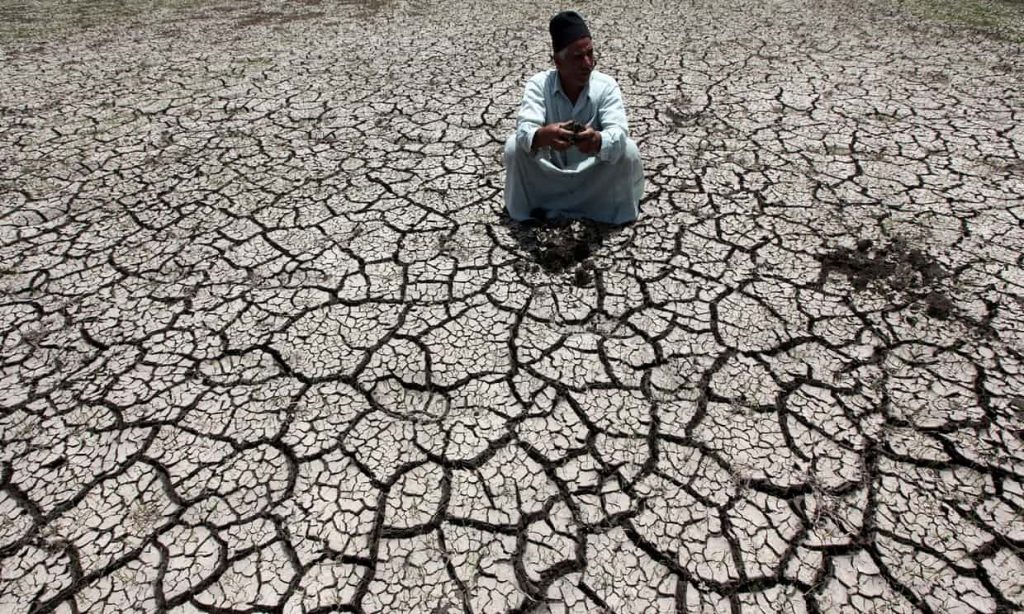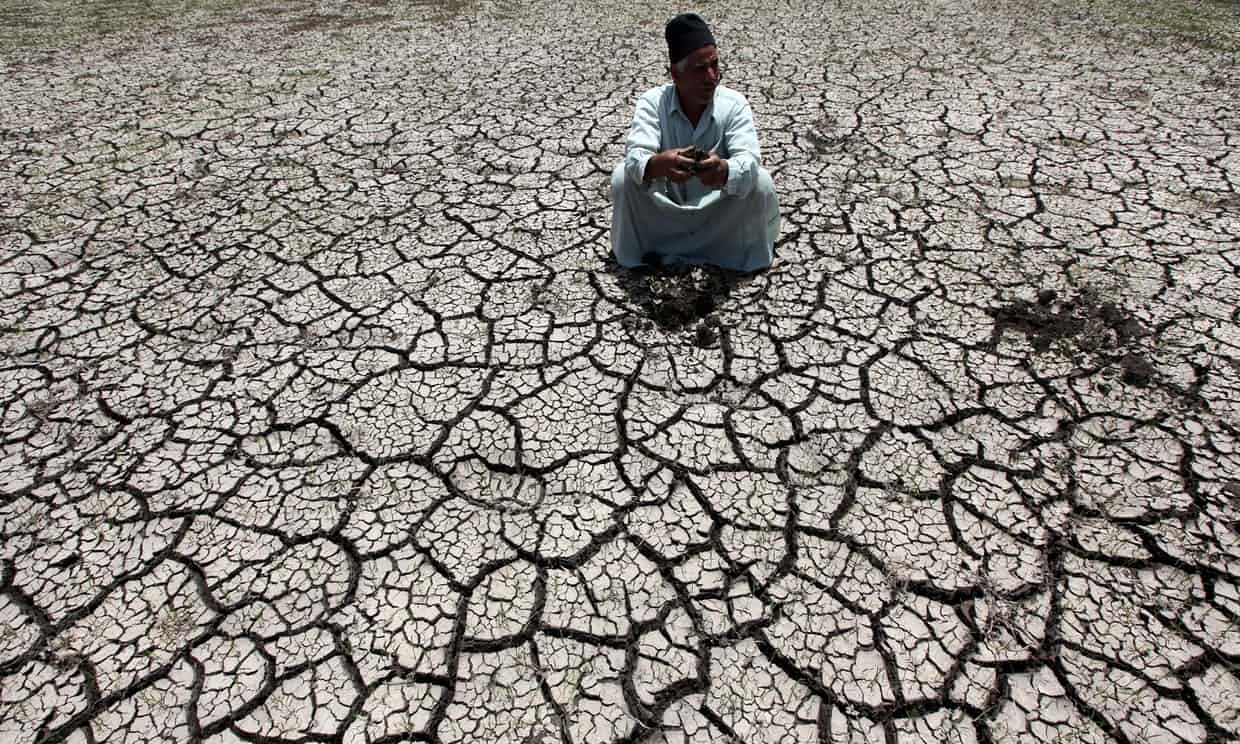 In the recent years, water scarcity in North Africa has undoubtedly grown to become a serious issue, especially in Egypt. Egypt faces a rapid population growth while agricultural land is not much available at the same rate, and this is just one of the many reasons leading to scarcity of water in Egypt.
For the last couple of years, Egypt has been the focus of climate various reports which have adamantly secured Egypt's placement as a country in high-risk of water problems in the near future due to water scarcity.  The UN predicts that Egypt will be approaching a state of
"absolute water crisis" by 2025
and that the nation is already 
below the United Nations'
 water poverty threshold.
As such, Egypt's standing is below the level of water poverty and the country is suffering from water scarcity stated Egypt's Minister of Agriculture and Land Reclamation Ezz Eddin Abo Setit last month.
Indeed, the country suffers a shortage of water that reaches 54 billion cubic meters, and it needs a total of 114 billion cubic meters in order to cover its needs from water for agricultural, industrial and households needs. Egypt's current resources only provide about 60 billion cubic meters.
Here are some of the significant factors that are affecting the water situation in Egypt.
1. Population explosion
The rate at which Egypt's population is growing is alarming. The growth rate has increased by 41 percent as from the 1990s. To give you just a glimpse of how fast the population growth rate is, the government of Egypt states that around 4,700 babies are born every week in Egypt. 
Currently, Egypt's population is estimated to be around 97 million inhabitants and risks jumping to 151 million by 2050; Egypt ranks 13th in terms of population worldwide.
In the upcoming years, Egypt's growing population will provide additional challenges to its already limited resources, social stability and economy. Accordingly, the Ministry of Social Solidarity launched an an aggressive two-year project called "2 Kefaya (Two [children] is enough)" at the end of May in order to get curb the number of children in Egypt, particularly in the most populated areas.
Rapid population growth means an increased demand of water in the whole country not forgetting that the primary source of water is the River Nile. A third of its water gets lost by pumping low salinity drainage water into the Mediterranean Sea thus utilizing expensive electric power.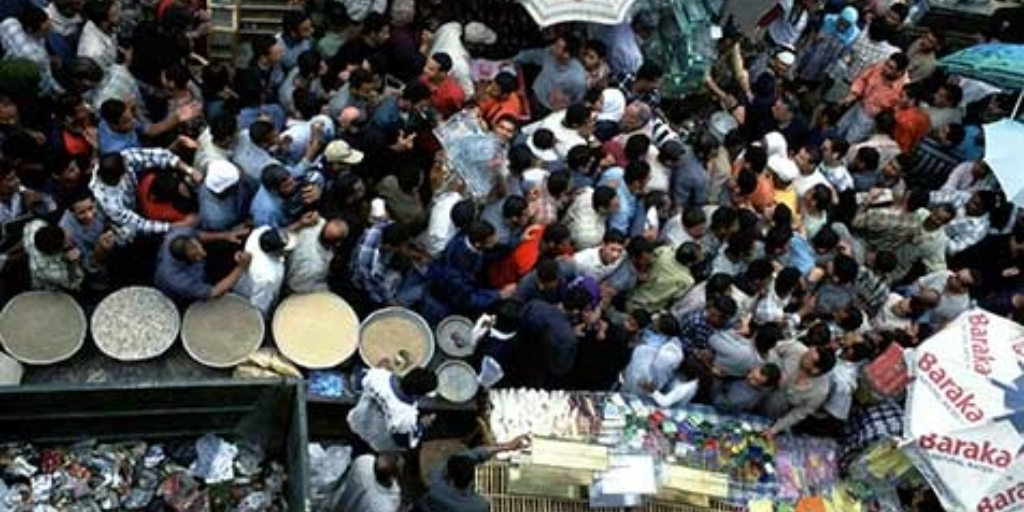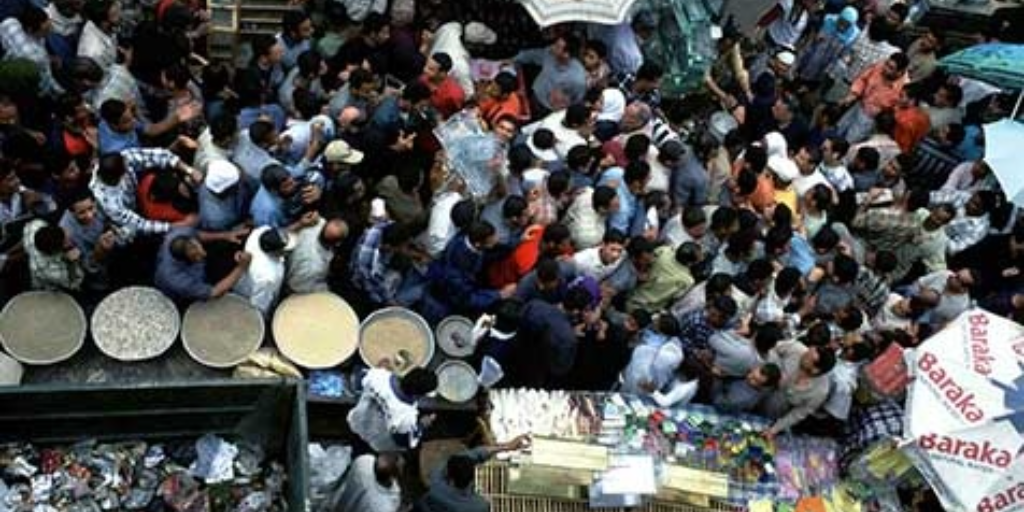 2. Pollution
The pollution of the River Nile is often underestimated; this is an important fact considering the importance of the river to the population of Egypt.
Most people depend on the river for drinking water, municipal water, and agricultural water thus it is vital to them. The painful reality is the fact that the river has been polluted by harmful chemical industrial waste, sewage leakages, municipal wastes, and dumping of dead animal carcasses, to mention a few, which has a significant risk to humans, animals and also agricultural production.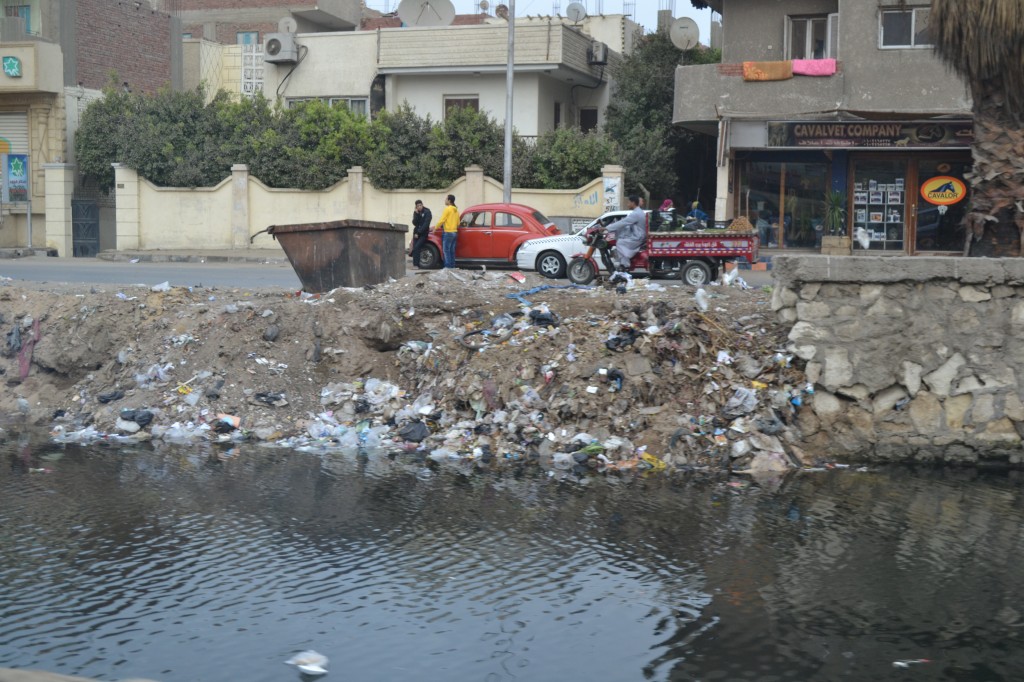 3. Inefficient Irrigation
Egypt receives very little rainfall of less than 80mm per year which means that the way to utilize agricultural land is through irrigation. The irrigation techniques, however, have not been appropriately implemented; this has lead to excessive watering and loss of water through evaporation. Most of the irrigation network in Egypt is from the Aswan high damn (Nasser's dam); it regulates more than 18,000 miles of canals and sub-canals which irrigate farms adjacent to the river.
However, with the system being inefficient, it looses around 3 billion cubic meters of Nile water every year as per PRI. The inefficiency has led to not only a decrease in water supply but also a decline in arable land that is available for agriculture which has led to many people being unemployed as well.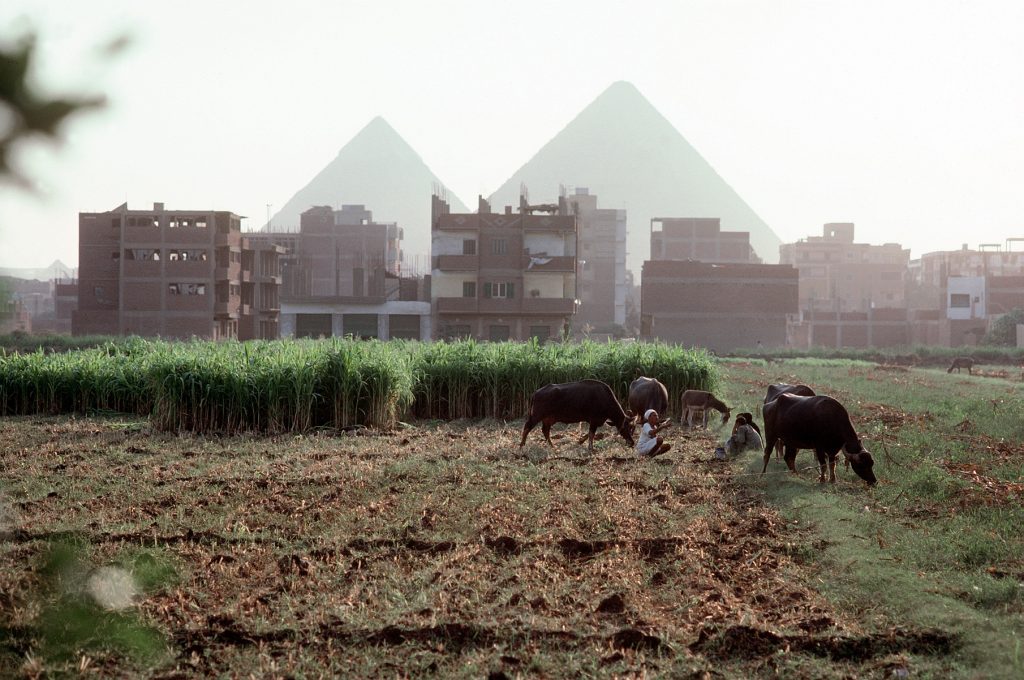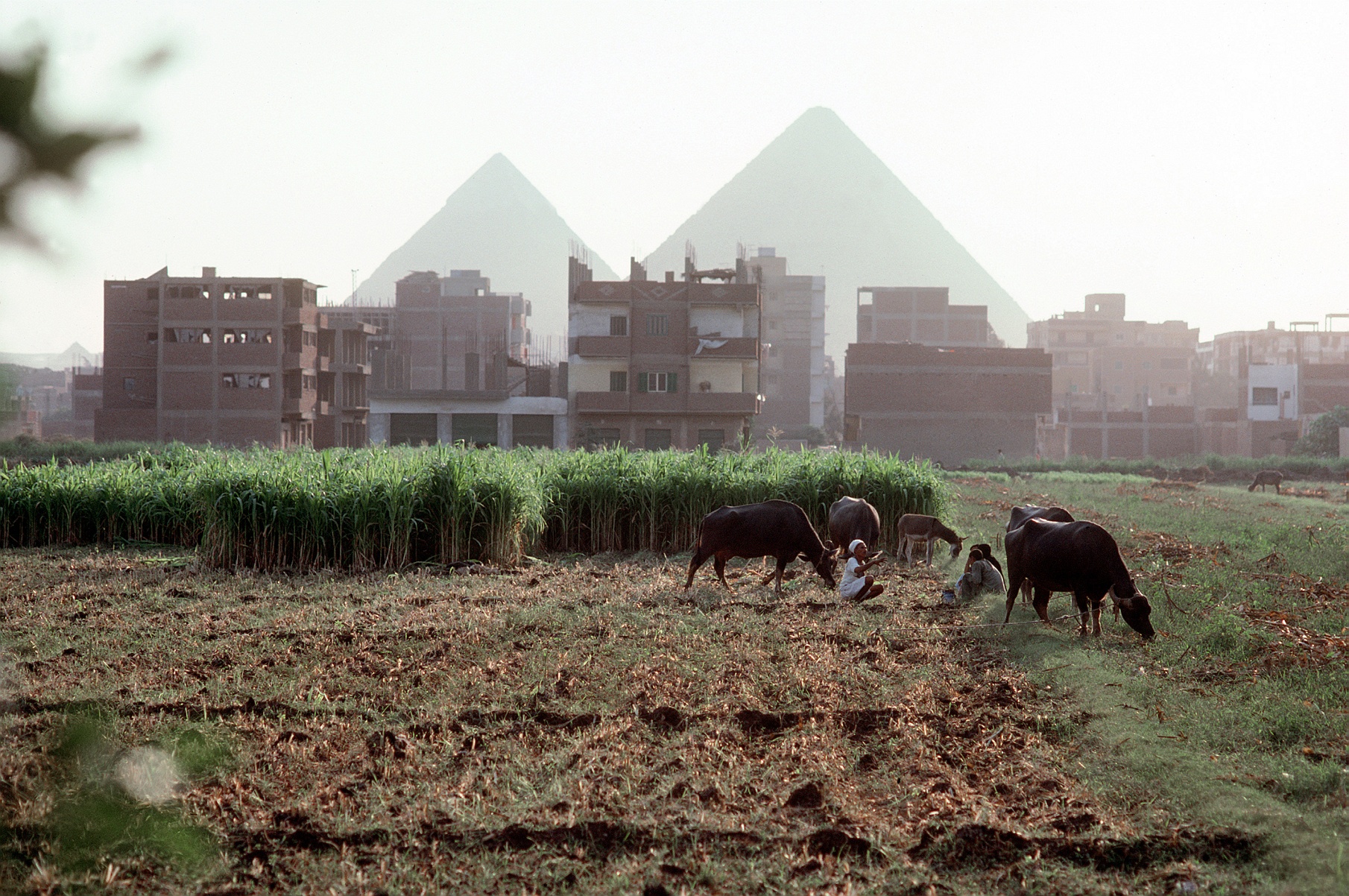 4. Regional upheavals.
Egypt has had significant control of water extracted from the Nile River since the colonial-era treaty which ensured Egypt had a 90 percent share of the river. This prevented neighboring countries from the extraction of water from the Nile without Egypt's permission. With time, Egypt has lost grip on the Nile, and countries like Ethiopia are creating dams along the river which is a big concern for the people of Egypt especially during dry months. Previously President Abdel Fattah Al Sisi has stated that, Egypt's right to its water share of the Nile river was a "matter of life or death".
Egypt's main concern since the Grand Ethiopian Renaissance Dam (GERD) establishment in 2011  Its high storage capacity reaches 74bn cubic meters.
As per agreements signed in 1929 and 1959 in Ethiopia's absence, downstream countries Egypt and Sudan together receive the majority of Nile Water. Egypt annually receives 55.5bn cubic metres of the estimated total 84bn cubic metres of Nile water produced each year, while Sudan receives 18.5bn cubic metres. Britain had signed the initial 1929 on behalf of Egypt, its then-colony.
Ethiopia began constructing the dam in 2011 and since then Egypt and Ethiopia have been locked in a diplomatic dispute, which reached a peak in 2013, following ousted President Mohamed Morsi's threats.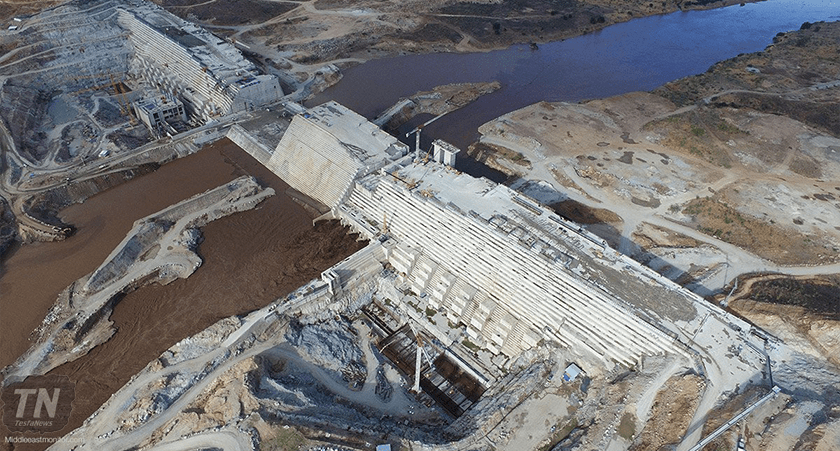 Water availability is an issue that is continuously growing in Egypt every day with the climate being expected continually get drier and hotter over time. The consumption of water increases with the increase in the population of the Egyptians. With the country slowly loosening the grip of River Nile, it is crucial that the government acts decisively, and swiftly to implement water conservation measures like water recycling and control the water pollution at the River Nile.
For more information on the water situation in North Africa, visit connectforwater.org
---
Subscribe to our newsletter
---