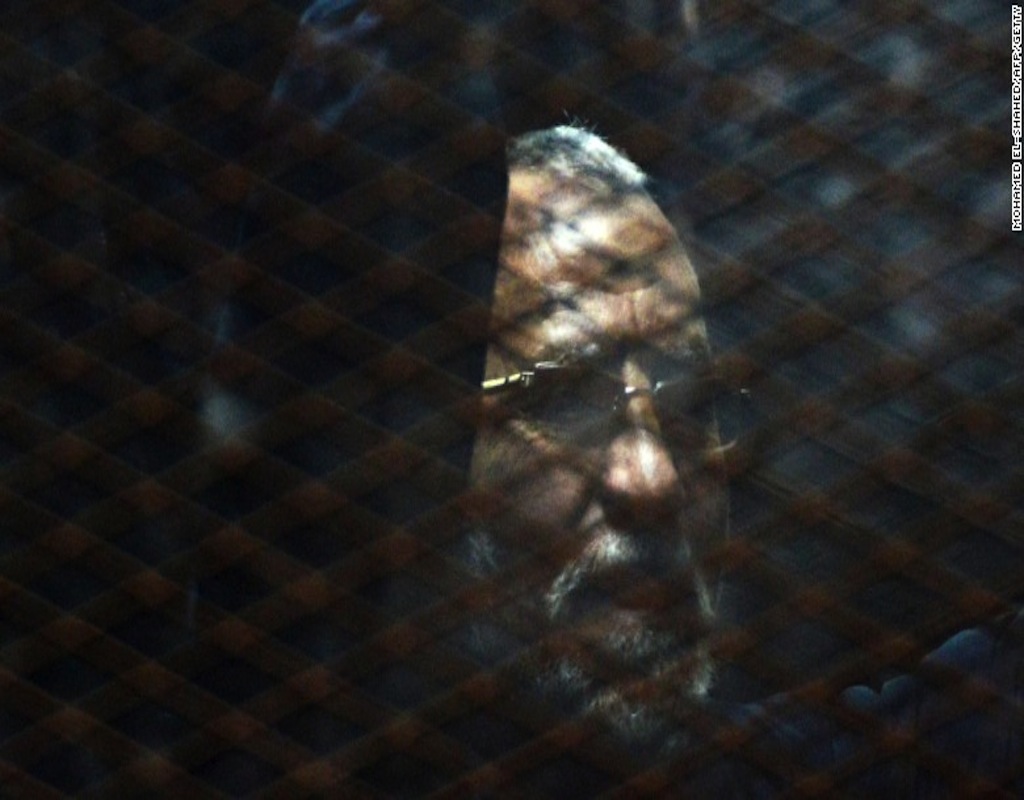 The Cairo Criminal Court sentenced 75 former Muslim Brotherhood (MB) members to death on Saturday over the Rabaa Al Adaweya dispersal, which resulted in the deaths of hundreds.
Among those sentenced to death are Safwat Hegazy, Mohamed El Baltagy, Essam El Erian, Assem Abdel Maged and Amr Zaki.
The prosecution has accused the defendants of numerous security related charges including the incitement to violence, organising illegal protests, blocking roads and restriction of movement, illegally possessing weapons and the murder of citizens and police officers.
Former Muslim Brotherhood supreme guide Mohamed Badie and 46 other Muslim Brotherhood (MB) members were also given a life sentence (25 years).
The life sentence list also includes the former deputy chairman of Al Wasat Party Essam Sultan and former Minister of Supply and Interior Trade Bassem Ouda.
Former president Mohamed Morsi has also been sentenced to 10 years in prison.
The dispersal of the 2013 sit-in occurred in August 2013 months following the ouster of former President Mohamed Morsi after the June 30 2013 protests.
Brutal clashes between the Egyptian security forces and the protests against Mohamed Morsi's removal lead to the killing of hundreds and thousands were injured.
Meanwhile, damage to the area amounted to EGP 50 million.
Since then, the Egyptian government banned the Muslim Brotherhood and declared it a terrorist organisation.
This is one of the many cases against the Muslim Brotherhood, including the al Bahr Al Azim case and the charges against Mohamed Morsi for his role on the January 2011 prison break and leaking classified information to the government of Qatar.
---
Subscribe to our newsletter
---