A limestone artifact which was stolen from Karnak Temple's open air museum in Luxor has been handed over to the Egyptian Embassy in London.
The artifact had been in display at an auction in London as per the Egyptian Gazette. According to a press release by the Ministry of Foreign Affairs, both the Ministry of Foreign Affairs and Ministry of Antiquities have agreed to work together to return the smuggled artifact to its home.
The Egyptian Embassy in London, in coordination with British authorities, ensured the safe delivery of the artifact to the Egyptians. In the statement, the Ministry of Foreign Affairs also praised the UK authorities for their cooperation and their concerns about preserving Egyptian heritage.
Smuggling ancient artifacts has been a submerging issue in country, especially in the last few years. In 2017, the statue of King Djedefre was illegally transferred abroad from the area surrounding the Great Sphinx. In August of this year, the Swiss Federal Criminal Court however ruled that the storage company based at Geneva Free Port should transfer the statue to the Egypt and start processing its documents.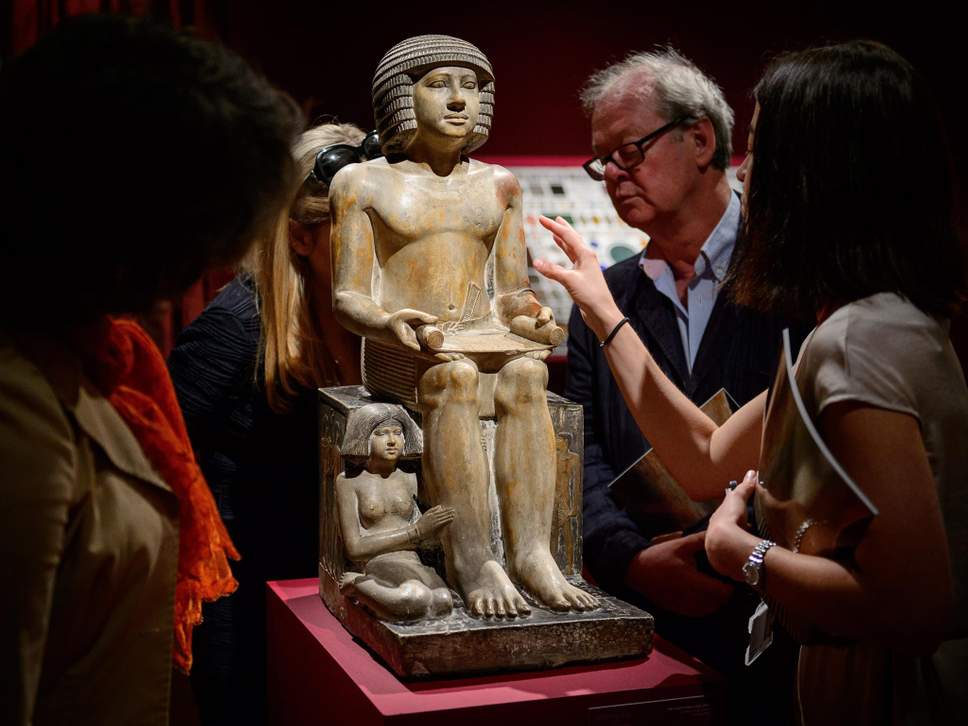 According to the Swiss warehousing firm, the statue has been in the Swiss custody since 1958. Although the firm claimed that it was not from the Great Sphinx region and that the Egyptian authorities are trying "exploit" the situation, Egypt Independent reported that the company's lawyer confirmed that the company will most probably not appeal the decision.