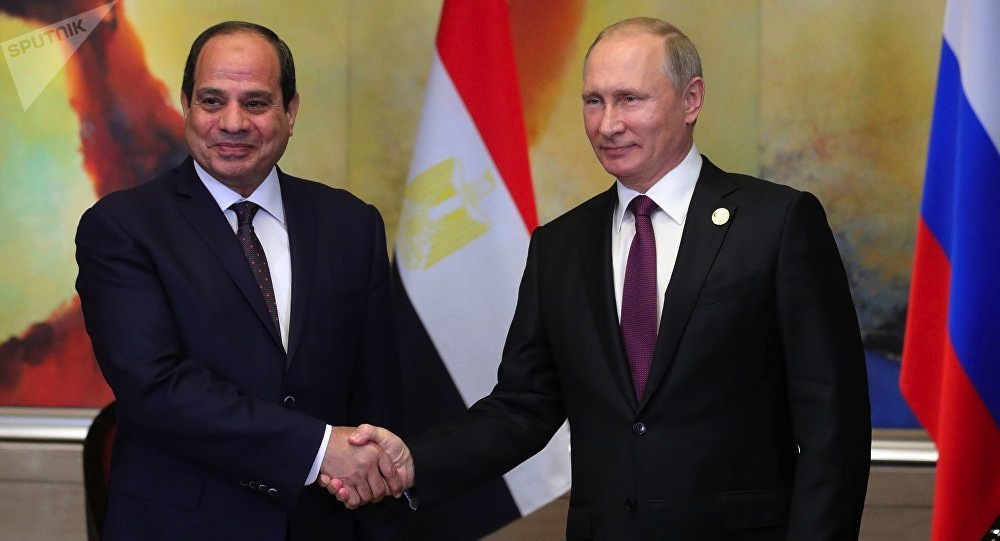 Russian President Vladimir Putin affirmed following the negotiations with President Abdel Fattah El Sisi on Wednesday that Russia will resume flights to Egyptian resorts in Hurghada and Sharm El Sheikh in the near future, reports Russian News Agency.
"We will seek to resume charter flights in these destinations in the nearest time," the president said, adding that Egypt is doing everything it can to ensure flight safety.
The decision comes after Putin previously suspended flights between Egypt and Russia in 2015 following airplane crash in North Sinai that left 224 passengers dead.
Flights between Moscow and Cairo resumed earlier in April this year, yet talks about restoring direct air travel to Egypt's Red Sea resorts were not finalised.
The two presidents also signed a comprehensive strategic cooperation agreement during the bilateral summit, which was described by both leaders as a step in enhancing the relations between the countries in the future.
Sisi noted that the signing of the agreement symbolises the strength of the relationship between the two countries regarding many issues.
"This momentum has been crowned by the start of work on the Dabaa nuclear power plant in December 2017, with Russia providing funding and technical expertise," the Egyptian president said.
The president also referred to the Russian Industrial Zone project in East Port Said as significant in improving economic relations.
Regarding security, the two presidents also agreed to exchange information between their security bodies on the location of terrorists and transferring them away from areas of instability.
This is the third official bilateral summit between the two leaders since the Egyptian president assumed office in 2014.