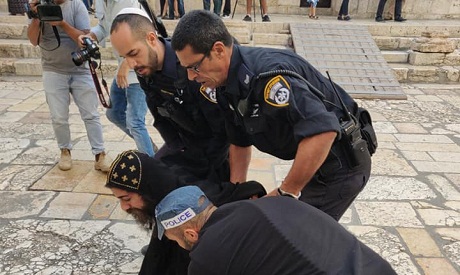 According to various media outlets and the Coptic Orthodox Patriarchate of Jerusalem's social media posts, Israeli forces assaulted two Egyptian Coptic monks and detained one as they were demonstrating the restoration done at the Deir es-Sultan monastery in Jerusalem.
On Wednesday, the Coptic monks were protesting the restoration work which was to be done on Deir es-Sultan by the Israeli government as it would be carried out without the Coptic church's permission.
According to Al Ahram, the monks were assaulted in a bid to clear the way for restoraters to carry out their work on the monastery. It was also reported that a monk by the name Macarius Orshalemy was the one who had been pinned to the ground by the Israeli security authorities.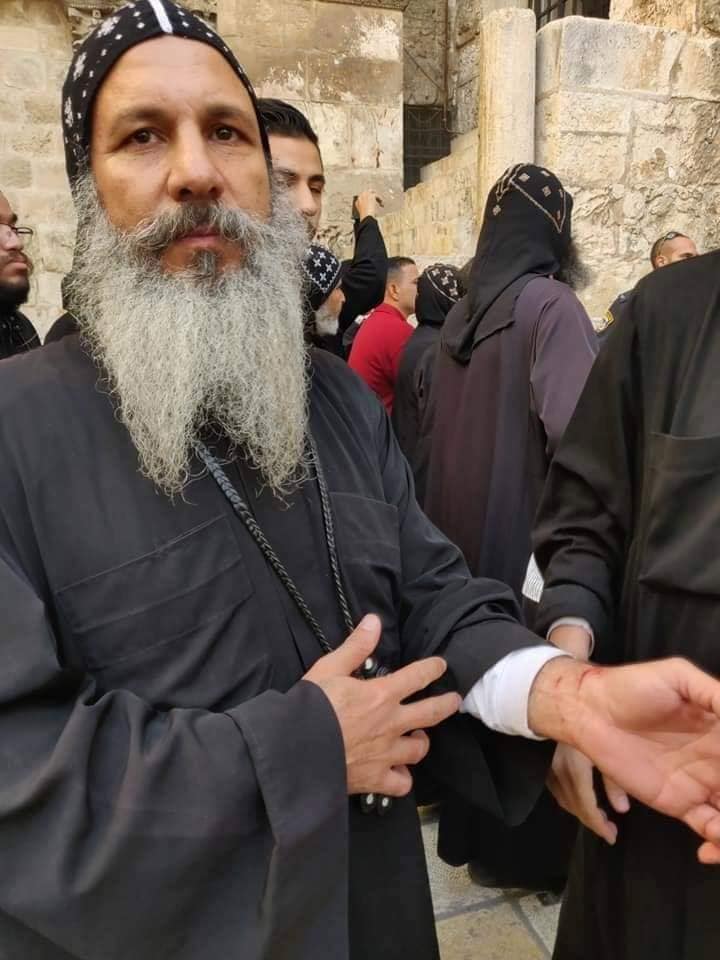 A video of the Israeli force's violent tackling of one monk in particular has been circulating on social media.
Although its is one of several holy sites in the area which are contested by various Christian denominations, the monastery has been ruled by an Israeli high court in the 1970s to belong to the Coptic church although it is now run by an Ethiopian christian denomination.  Despite the court ruling, the locks of the monastery were changed with the new keys given solely to the Ethiopians, under the supervision of the Israeli police.
More recent court rulings have tried to establish more control for the Egyptian Coptic church, but have tried to be unfruitful so far.
The mastery is located on the roof of the Church of the Holy Sepulchre in Jerusalem.
This is not the first that the Coptic church carried out a demonstration at Deir es-Sultan; indeed, scuffles had also erupted between Ethiopian monks and the Coptic church monks, as per Watani, a Coptic-focused media outlet.
An Israeli institute reported that the monastery was in need of restoration work, with the roofing and the monastery itself being in a deterioration condition with possible danger to human life, reports the BBC.
---
Subscribe to our newsletter
---