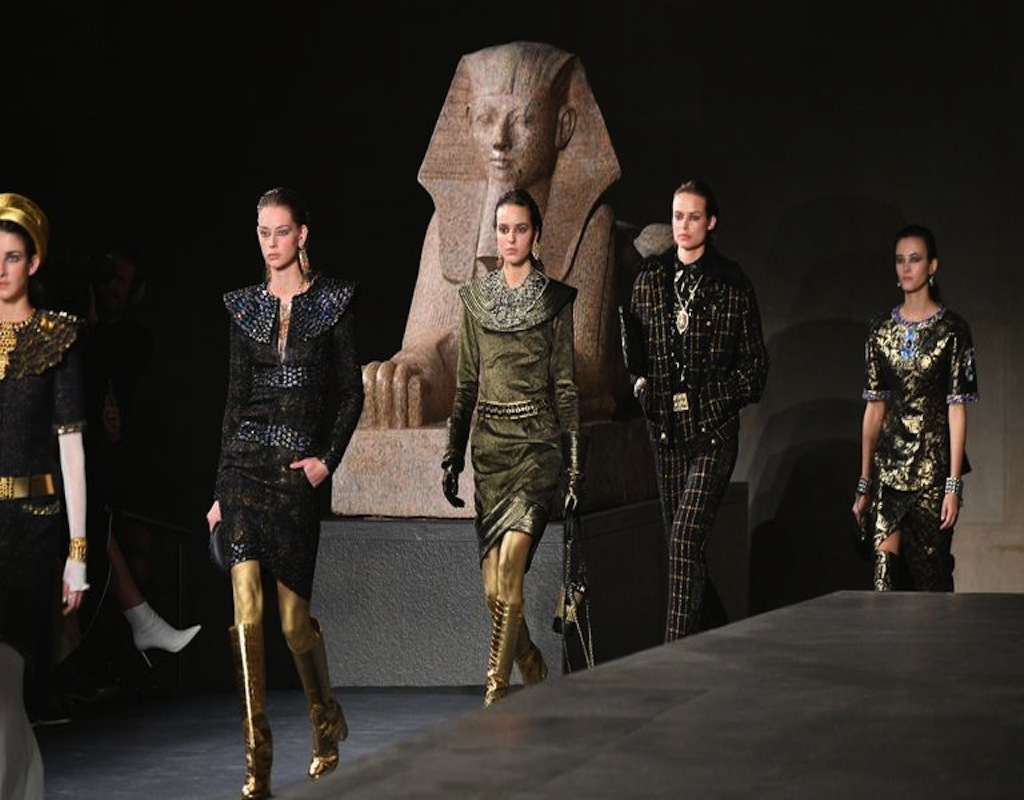 At the magical Metropolitan Museum of Art, creative director of Chanel Karl Lagerfeld looked to Ancient Egypt for inspiration for his 17th annual Metiers d'Art show on Tuesday, with the Met's most famous piece, the Temple of Dandur, as the backdrop.
A song called "Egypt, Egypt" by Egyptian Lover, from the album "On the Nile" was playing in the background, while the models pyramid shaped handbags.
The fashion show glimmered with gold all over, with gold thigh-high boots to gorgeous gold hats and shimmering dresses with golden feather adornments.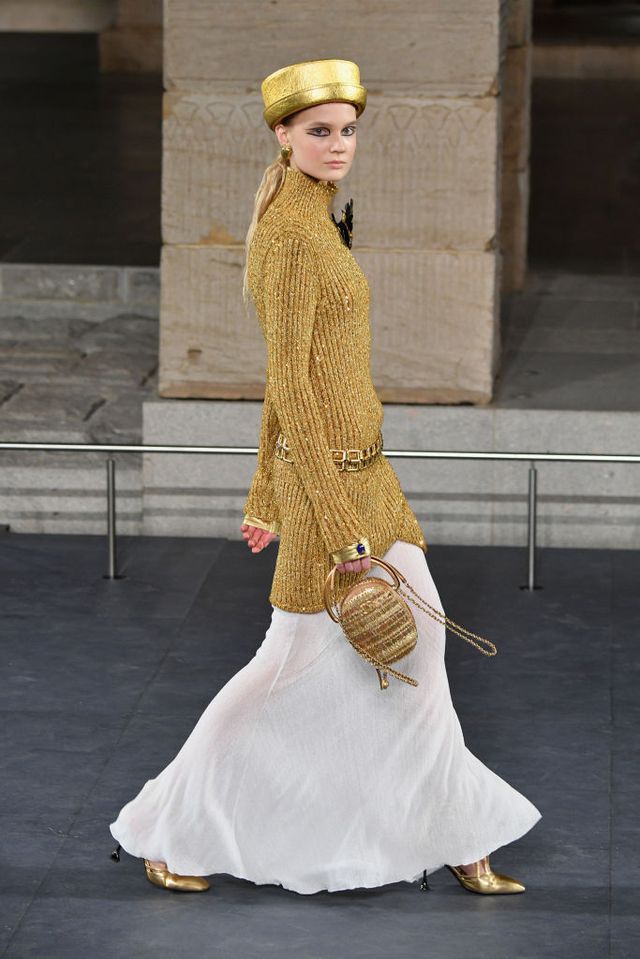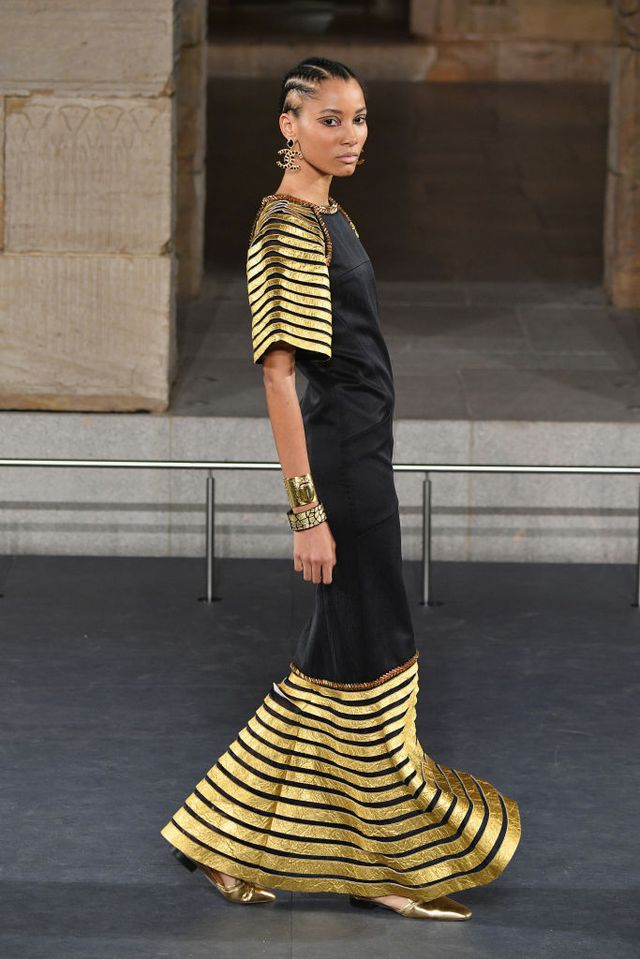 Ancient Egyptian symbols were infused with more modern looks, with the denim outfit worn by model Kaia Gerber and colourful metallic pants.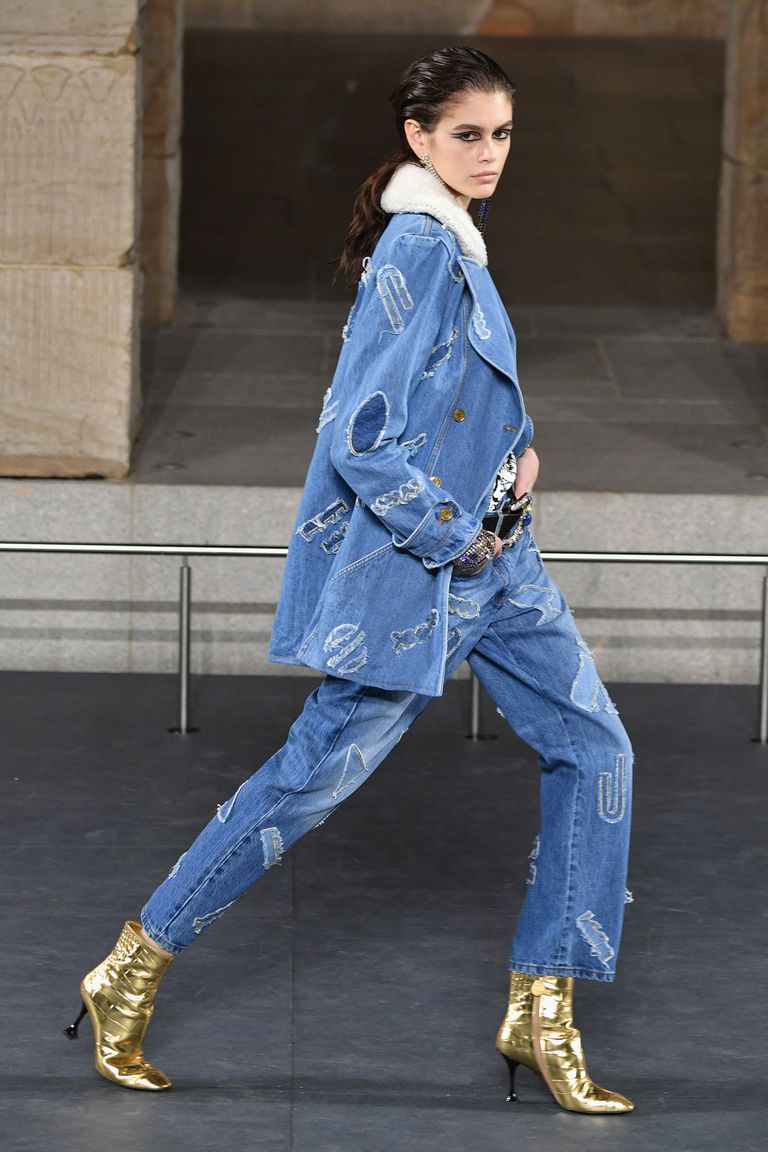 Famous celebrity and singer Pharrell Williams also made an appearance and walked the runway in a gold mesh top adorned with an Egyptian inspired necklace.
Earlier this week, the brand became the latest fashion giant to ban the use of exotic skin and fur.
"It has become increasingly difficult to source exotic skins that match our ethical standards," said Bruno Pavlovsky, Chanel's president of fashion.
Ancient Egyptian fashion was also a source of inspiration for Europe in the 1920s, with the 'bead-net' dress being the most distinctive and memorable piece of 1920s fashion.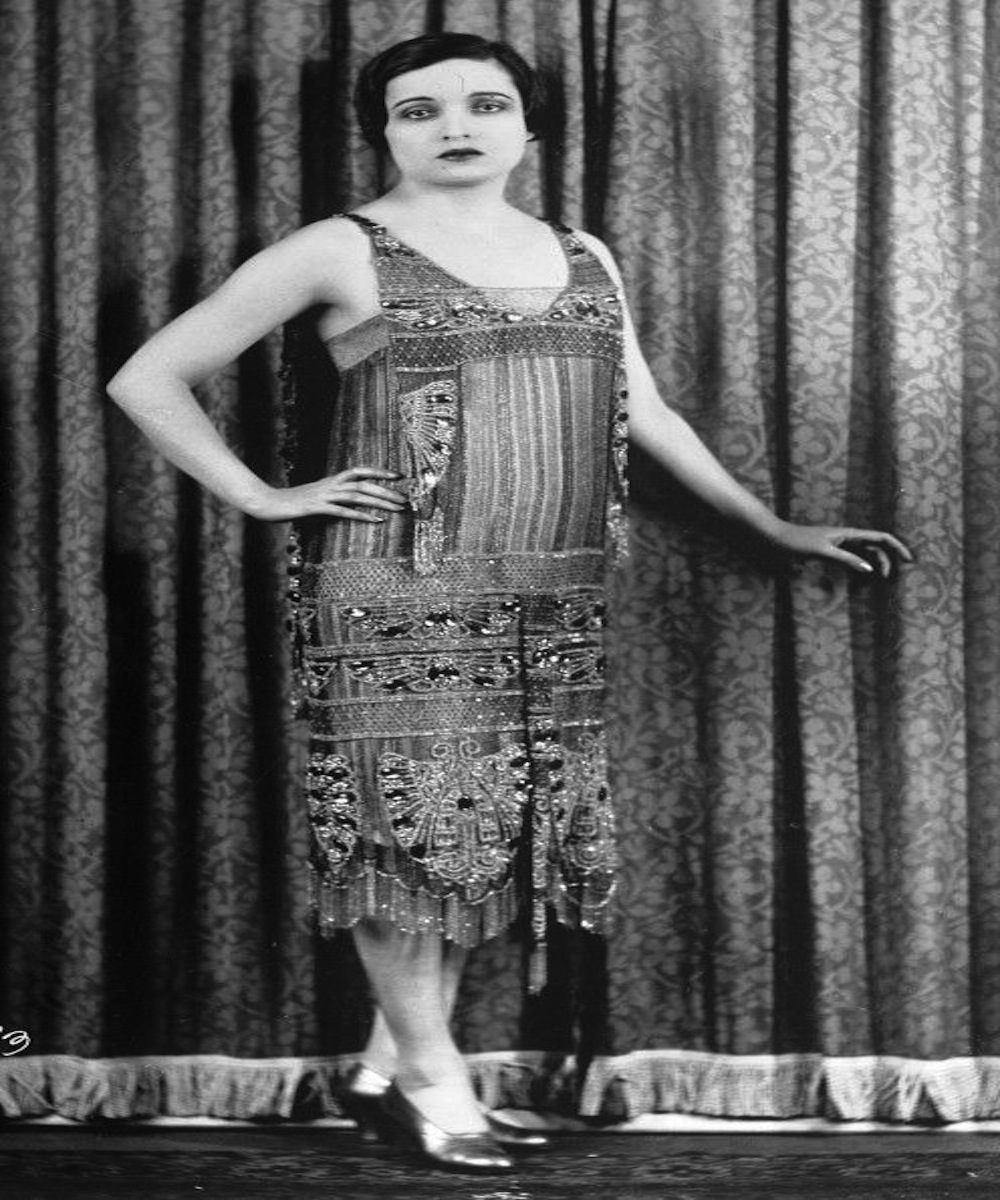 ---
Subscribe to our newsletter
---