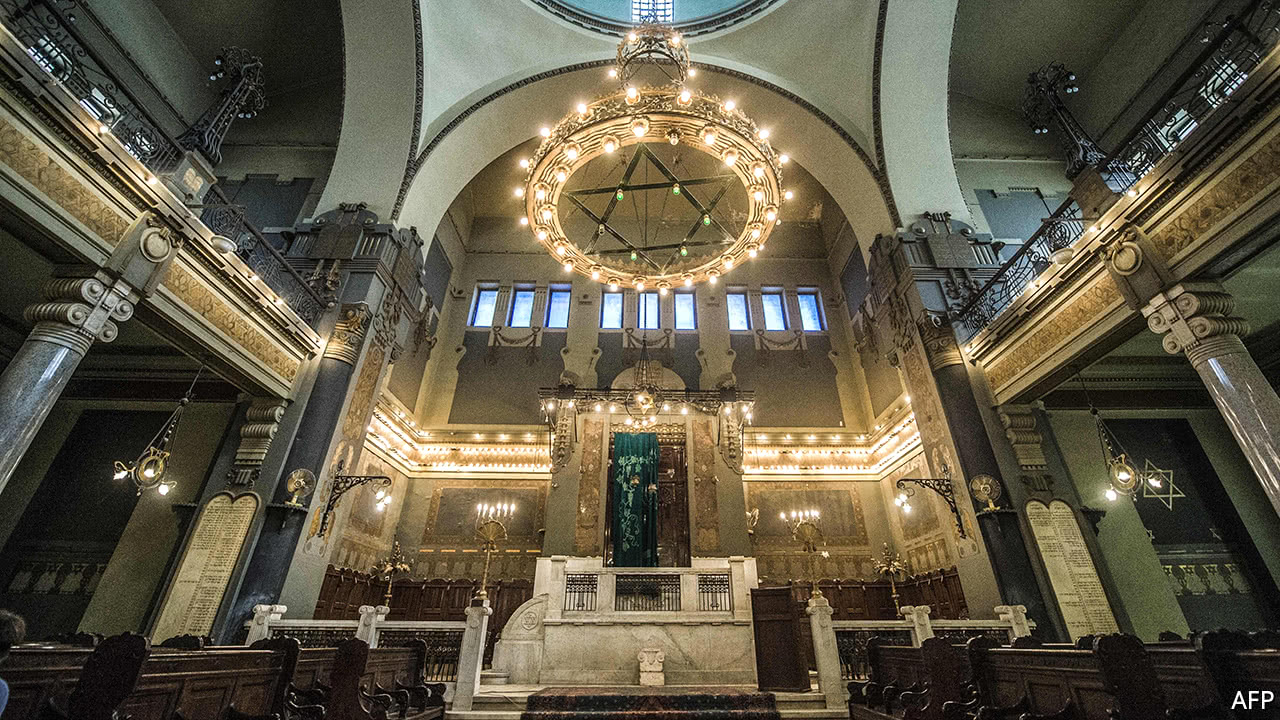 To celebrate the Jewish holiday of Hanukka (Eid Al Anwar), the Sha'ar Hashamayim Synagogue was opened to the public for the first time in decades for all Egyptians to join, Al Masry Al Youm reports.
"Our number as Egyptian Jews is no longer great, but we have Muslim and Christian friends who are interested in preserving the Jewish heritage," said Magda Shehata Haroun in an opening speech, head of the Jewish community.
"They are among us today, and there are many others who joined the Association of Drop of Milk…We have a great heritage, and personally, I'm not worried about it, because the young people of Egypt will preserve it," she added.
Among those who attended were also members of the Drop of Milk Association for the preservation of Jewish heritage and a US-Jewish tourist delegation.
Upon concluding the prayer rites, Stephen Doerfler, a member of the American-Jewish delegation, stated, "today we, the Jewish community in Egypt, celebrate together with a group of American Jews, so we welcome all Jews, Christians and Muslims here in the house of the Lord."
To restore Egyptian Jewish heritage and synagogues, Haroun noted that the temples of Heliopolis and Maadi to be used for cultural activities such as musical performances and theater.
Haroun added that she also has been contacting the Ministry of Culture to discuss several other developments, such as the registration of the archives of the Egyptian Jewish community and the return of four paintings owned by an Egyptian Jew killed in the second world war.
Hanukkah is a Jewish festival commemorating the rededication of the Second Temple in Jerusalem, and goes on for eight nights and days, starting this year on the 2nd of December and ending on the 10th of December.