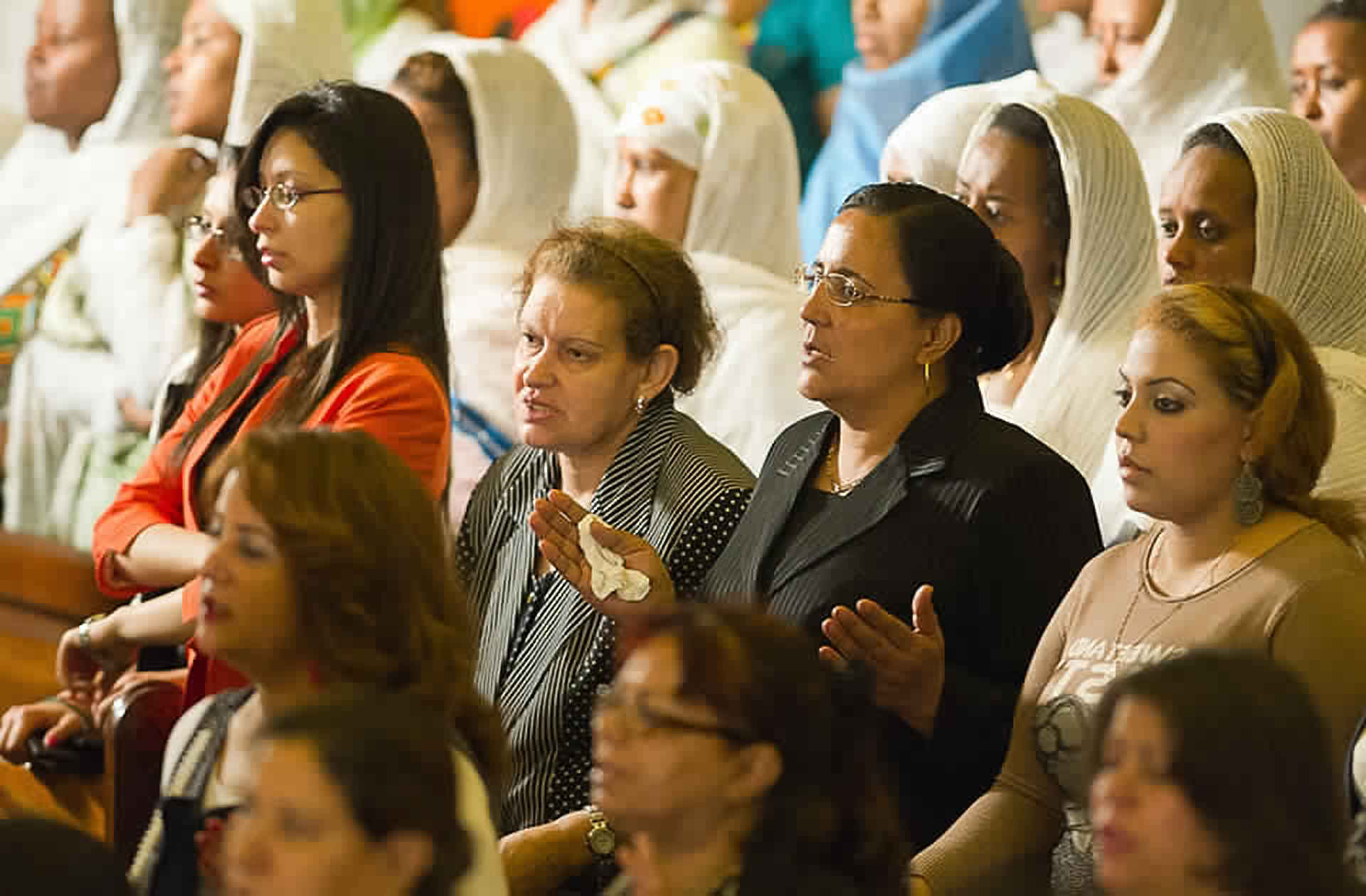 Coptic Easter is one of the holiest days on the Coptic Calendar, , the other being Coptic Christmas on Jan. 7, and it is celebrated on the Sunday after the first full moon that follows the vernal equinox.
It marks the end of the 55-day Lent, commonly known as the Great Fast, where all animal products – including milk, cheese and butter – are prohibited. Overall, there are 210 days of fasting on the Coptic Calendar, more than for any other Christian tradition.
Between Palm Sunday and Easter Sunday, which is known as 'Holy Week', Coptic Christians pray daily at church and hear messages on the sufferings of Christ. On the Great Friday (Good Friday), all dress in black to mourn the death of Christ.
On Easter Eve (Holy Saturday), Coptic believers hold an Easter vigil until dawn on Easter Morning. This known as "the Great Vigil," and the ceremonies involve a Resurrection play that focus on both the Resurrection and the Ascension.
At the beginning, Heaven's gates are shown shut tight and the room is kept dark to symbolise humanity's fall into sin, yet later, the light floods in as Christ is risen, opened Heaven's gate, and cleansed humanity of  sin.
The prayers are recited in Coptic and Arabic, which is repeated on that night: "Ekhrestos Anesti, Alisos Anesti" (Christ is risen! Truly He is risen).
On Easter Sunday, large family dinners are served to break the long period of fasting. Common cuisine choices include fish, meat, eggs, cookies, biscuits, and "fatteh," a dish with rice and other ingredients laid on top of a crispy flatbread.
Outside the church, kids are usually gathered to celebrate and also learn more about the holiday, and then some choose to either visit orphans, the handicapped or other institutions for the most vulnerable in society.
Easter day is followed by Spring Day, also known as Sham al-Nessim in Arabic, which is celebrated by all Egyptians and not just Coptic Christians, as it was an ancient Egyptian festival celebrated at the beginning of spring.
---
Subscribe to our newsletter
---