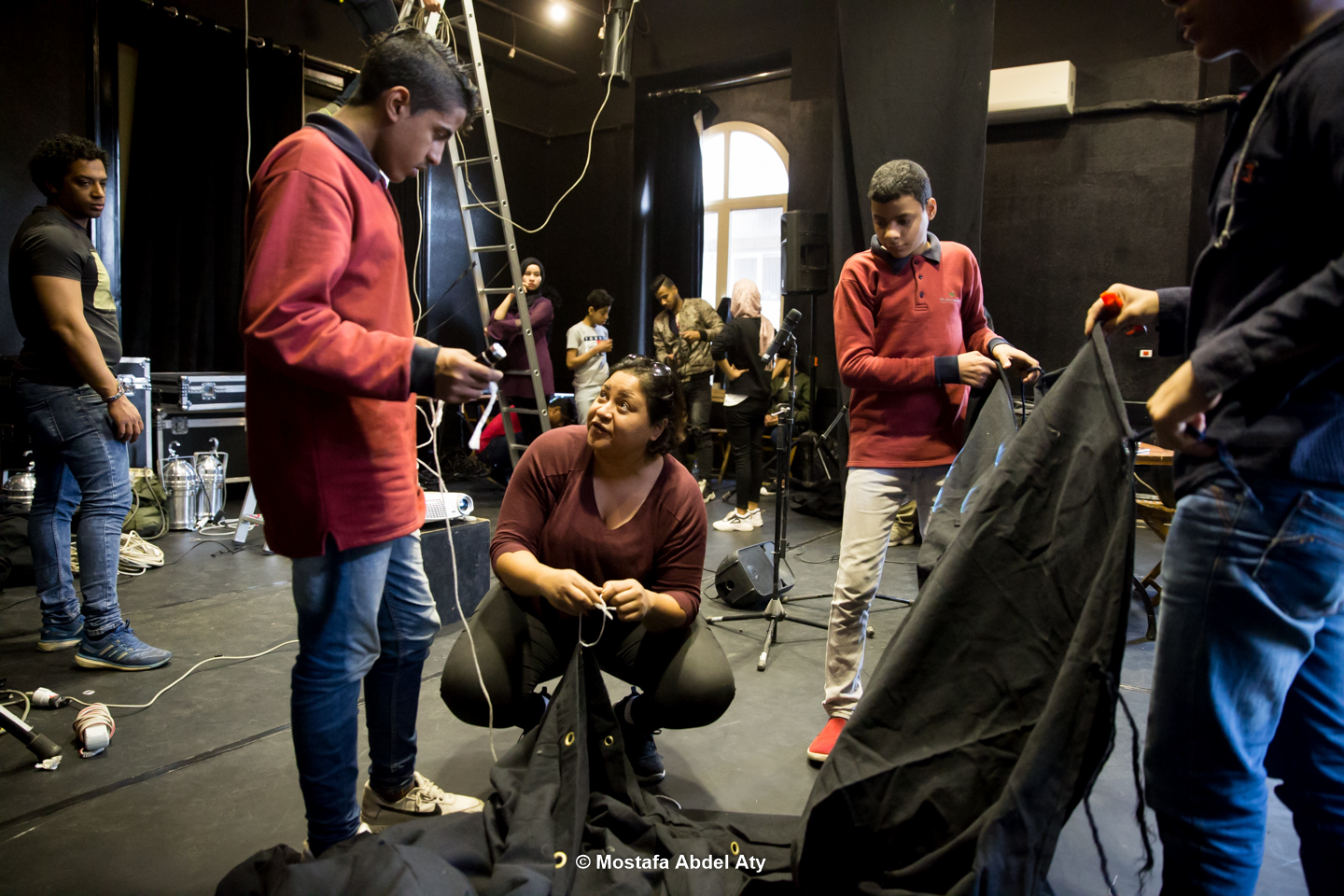 Over the past few years, Cairo's independent arts and cultural sector has increasingly made decisive efforts to reach and include Egyptians from more marginalized socioeconomic backgrounds, beyond the typical urban elite.
The pioneering "Backstage Technical Professionalization Program" is one such striking example and recently featured in Studio Emad Eddin's April 2019 press release heading: 'Trainees of Studio Emad Eddin's Backstage Program Take Their First Steps Towards Becoming Theatre Professionals.'
Since 2005, Downtown-based Studio Emad Eddin (SEE) Foundation, which is the first establishment of its sort it in Cairo, has been offering a range of workshops and training programs in theatrical production and other artistic fields to participants from different backgrounds.
Its latest project entitled "Backstage," provides professional training for the technical side of theatre production to a young group of inhabitants from the underprivileged district of Ezbet Khayrallah in Cairo, in collaboration with the district's local NGO Tawasol, which was established back in 2008. Through this partnership, Tawasol has been able to promote the inclusion of young people from the community as well as assist in their enrolment in the program.
Ezbet Khayrallah is one of Egypt's largest and most densely populated informal communities, spread over an area of two square kilometers within the boundaries of Cairo. Most of its residents barely earn enough to support their families and lack access to basic services such as water, sewage and electricity.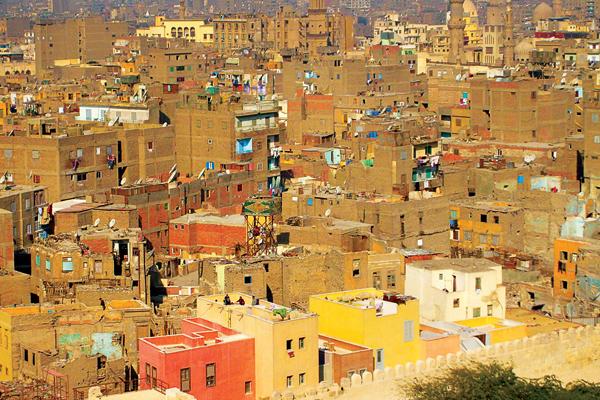 The core mission of this program is to train and consistently support its motivated participants – this year a total of 12 – in widening their understanding of the production process within the performing arts. By teaching them a set of technical skills, the project will ideally pave the way for later professional work in theatre or the cultural industry more generally.
"Backstage" promises to be especially useful for those young people residing in Ezbet Khayrallah who have a passion for the arts but cannot pursue this career track due to a number of financial and social pressures. By encouraging its participants to use their creative and technical skills to make a living, the project intends to create new and long-term employment opportunities.
The project idea stems from well-established Egyptian theatre director and cultural manager, Ahmed El Attar, and its concept was further developed by the co-founder and workshop director of Studio Emad Eddin, Nevine El Ibiary.
Responding to Egyptian Streets' question as to why Ezbet Khayrallah was chosen, El Ibiary said: "I chose this specific area because an organization called Tawasol already exists in the same neighborhood. It is important to start with an entity that the local community and its young participants trust."
"For me, the main aim is to provide a working opportunity and a career to the young individuals participating in the program. Since the field is very limited, there is not much competition in the art scene; there are very few light technicians, stage managers and set designers," El Ibiary added.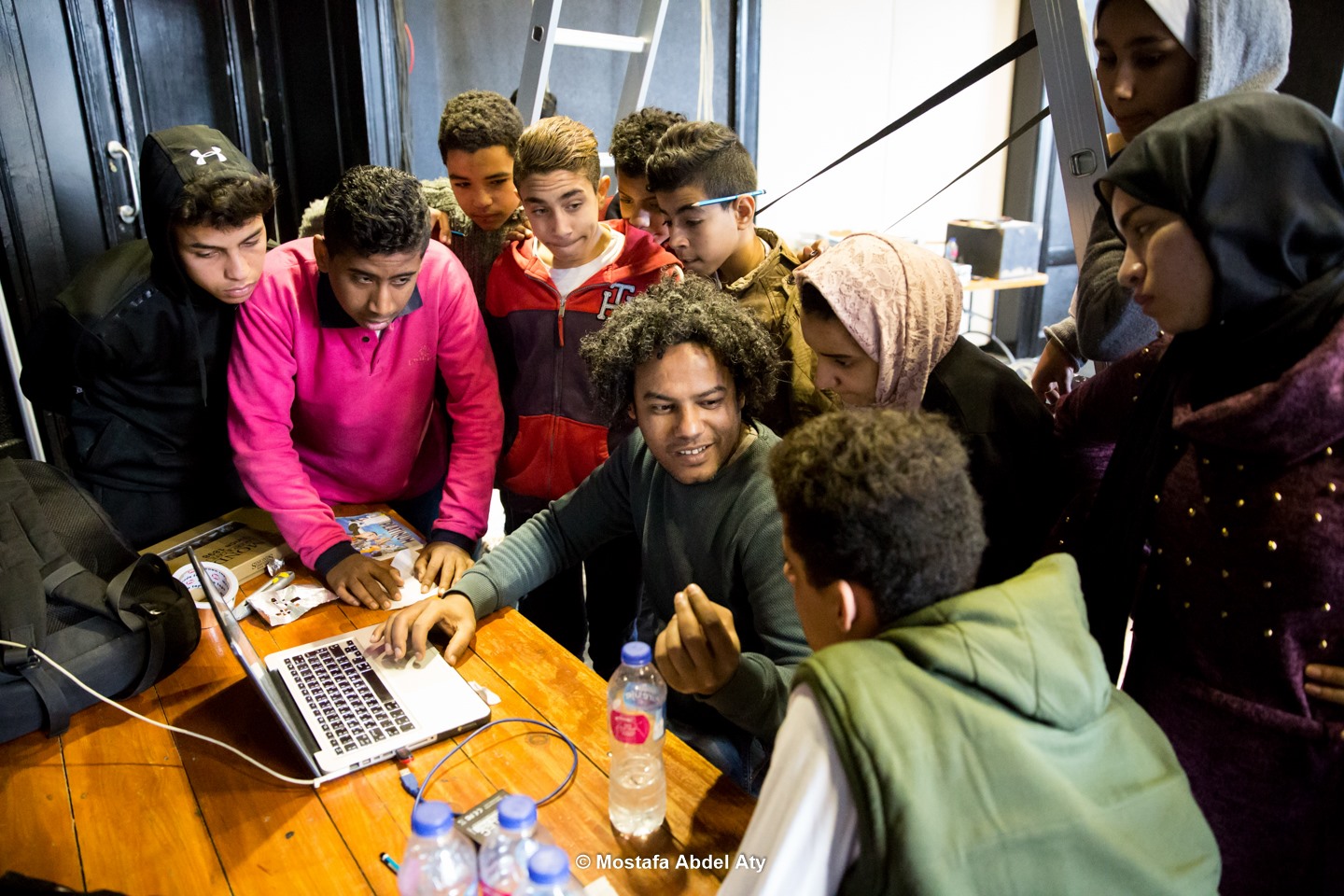 The year-long program is directed at 15-18 year-olds and comprises a series of workshops, which teach the various technical skills needed in the cultural sector."
"At this age we still have no idea what kind of work we would like to do, so the various workshops allow us to try different things and even change our opinion about our favorite tasks," 18-year-old participant Mohamed Salah points out.
Divided into three phases, the first is structured around a fundamental theoretical core and followed by a second, more practical one, which focuses on "more specialized elements of theatrical production through customized workshops," as El Ibiary explains. These range from teaching the technical know-how for carrying out an art event, set and light design, to stage management and production.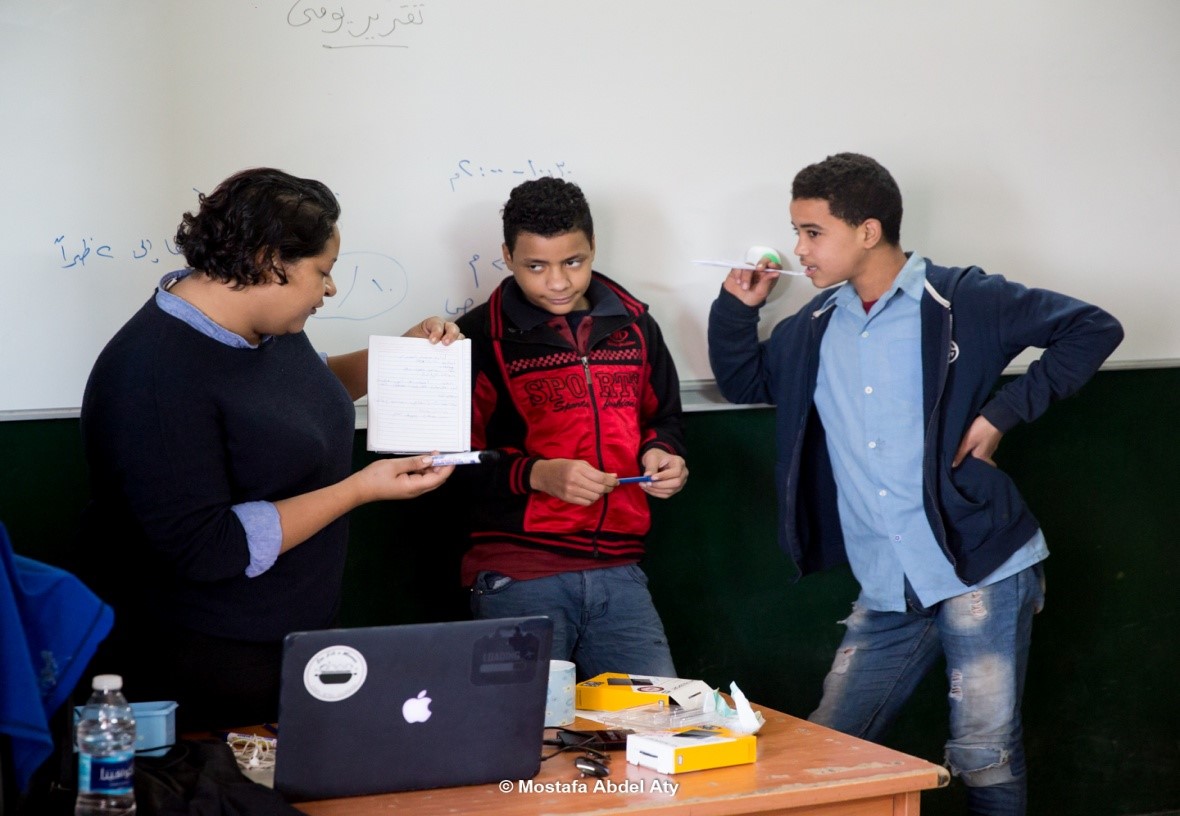 The practical experience built over the first three months of the program is then concluded with an advanced practicum, whereby the young trainees are allowed to gain hands-on experience in a professional setting, with placements taking place during the three-week long Downtown Contemporary Arts Festival (D-CAF). Participants are also remunerated for their work and effort during the placements at Egypt's first independent contemporary arts festival, which has been successfully running every March/April since 2012.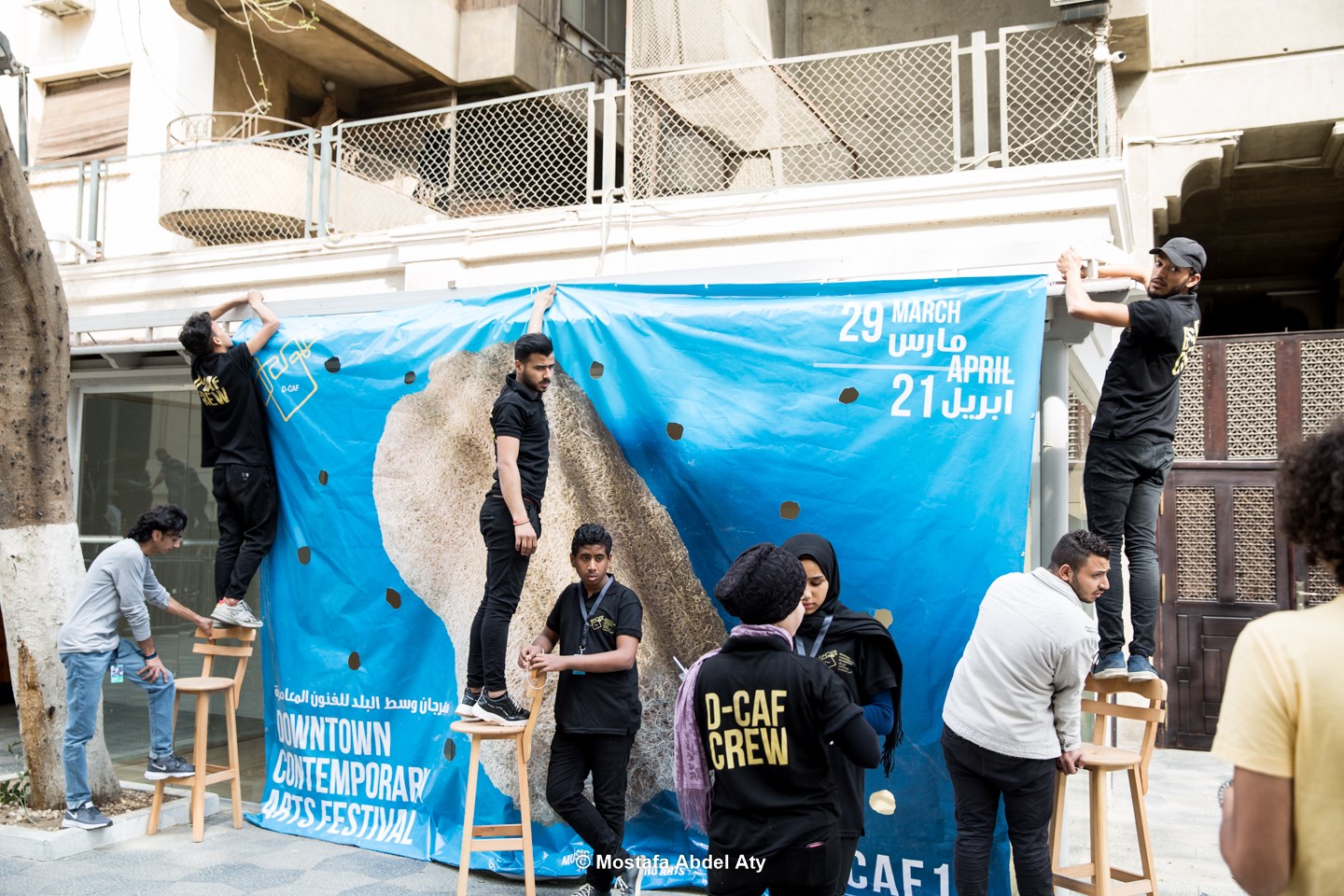 Ultimately a forward-looking project, "Backstage" hopes to increase employability in the sector at large, while in turn supporting the local art scene in Ezbet Khayrallah: "You can change the lives of these kids and build a future career out of it," says El Ibiary.
Mohamed, who used to work for an elevator company and is now interested in sound mixing, emphasizes how the workshop experience has made it much easier to imagine other career tracks: "There really is nothing bad about the whole program, it has opened the door to many different fields."
As for the greatest challenges faced during the workshops, the convener noted that it is the first time this particular age group is being targeted: "It is not easy to grab the attention of 15 year-olds."
And yet, most of these fears were soon abandoned: "To my amazement, the young participants are very attentive, interested and eager to learn. These young people have proven to be bright, sharp and bold," concludes El Ibiary.
While this is the first year to convene this program, "Backstage" will soon be evaluated and ideally replicated in other underprivileged areas of Cairo, while retaining the same cohort.