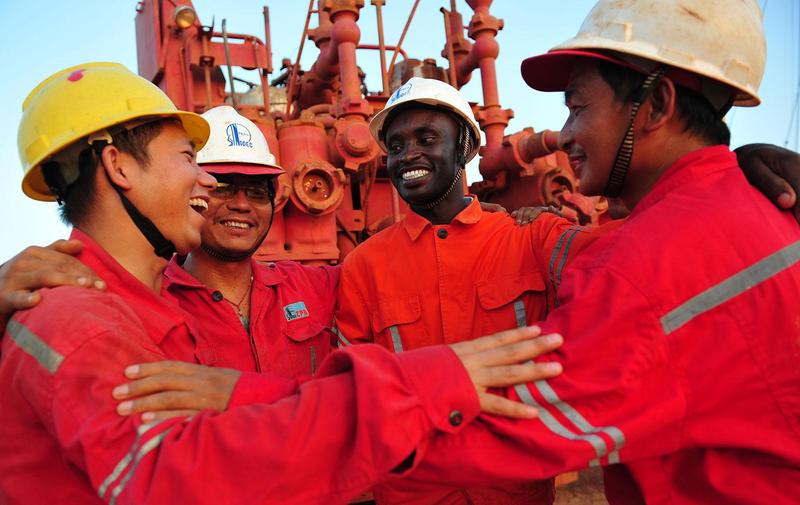 With the rise of China as a new global power, and with relatively new phenomena like CPEC (China-Pakistan Economic Corridor) and Xi Jinping's "One Belt, One Road" (OBOR) initiative, and in contrast to Trump's pullout from the Trans Pacific Partnership (TTP) during his first day in office, China is already a contesting force to the US as a global power with the ability to shape agendas around the globe. Therefore, examining China as an important and powerful player in global politics today is essential to understanding current international relations and the current international relations and the current international political economy.
The term "client-patron relationship", as it is used in the discipline of international relations, refers to the dependency theory to cast light on the international political economy, first perpetuated by the Argentinian economist Raúl Prebisch. The exploitation of third world country by developed countries may be understood as a form of patron-cliency. A well-known example may be the US and Iraq.
Today, it is no secret that China has newfound and deep interests in Africa – cementing Africa as its top trading partner and donor. Forum on China-African Corporation (FOCAC), created in 2000, witnessed current Chinese President Xi JinPing promising a loan of $60 billion in aid.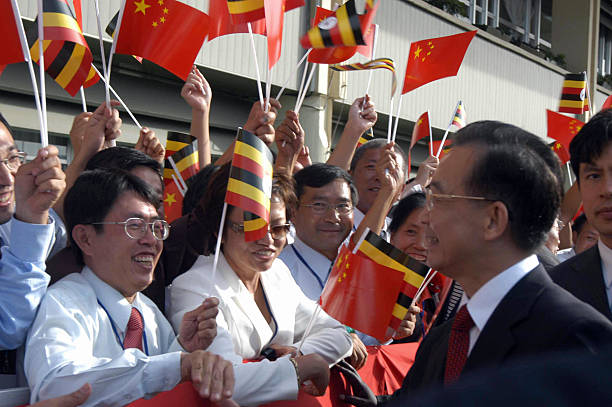 The understanding of Africa as a largely severely underdeveloped continent in desperate need of infrastructure, aid and commodities, leads many to argue that it is a relationship of mutualism, where both sides benefit. So how does China benefit? Directly, cheap labor and the gratitude of many African countries. Indirectly, however, China's expanding political influence through its economic expansion grants China much of Africa's political support in organisations such as the UN.
It is arguable that the viewpoint that China's expansion and current investment into Africa is an expansionist, post-colonialist matter is a Western view. Many within Africa view the partnership as mutually beneficial. Mehari Taddele Maru explains it succinctly in Al Jazeera that simply, the viewpoint on the China-Africa relationship can be largely categorised into two groups.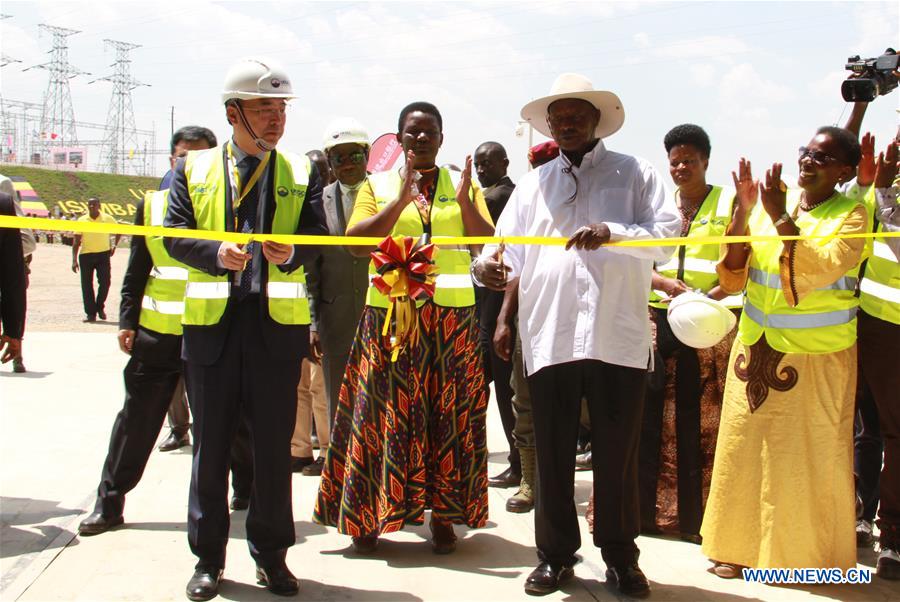 The first being the "Sino-Phobic" View; this is the largely West-centric viewpoint, largely given that China is conducting a form of new colonialism with it's actions in Africa with the intent of advancing Chinese values, power, economy, and therefore influence and dominance.
The second being the "Pro-China" view: China is a saviour, coming to haul Africa out of the rubble. This argues Africa not as the victim of Chinese colonisation, and that China has an "unconditional" coorporation with the African governments.
Egypt and China, in particular, two of the oldest civilisations in the world, are cooperating in many different sectors. Egypt's President Sisi visited China for the 2018 Forum on China-Africa Cooperation in Beijing, which is no less than his 5th visited to the country since he became President in 2014, with Xi Jinping having visited Cairo himself in 2016. According to Egypt Today, this meeting witnessed Sisi and Xi Jinping agreeing for China and Egypt to increase strategic partnership, cementing Egypt as one of the first countries to support China's One Belt, One Road initiative.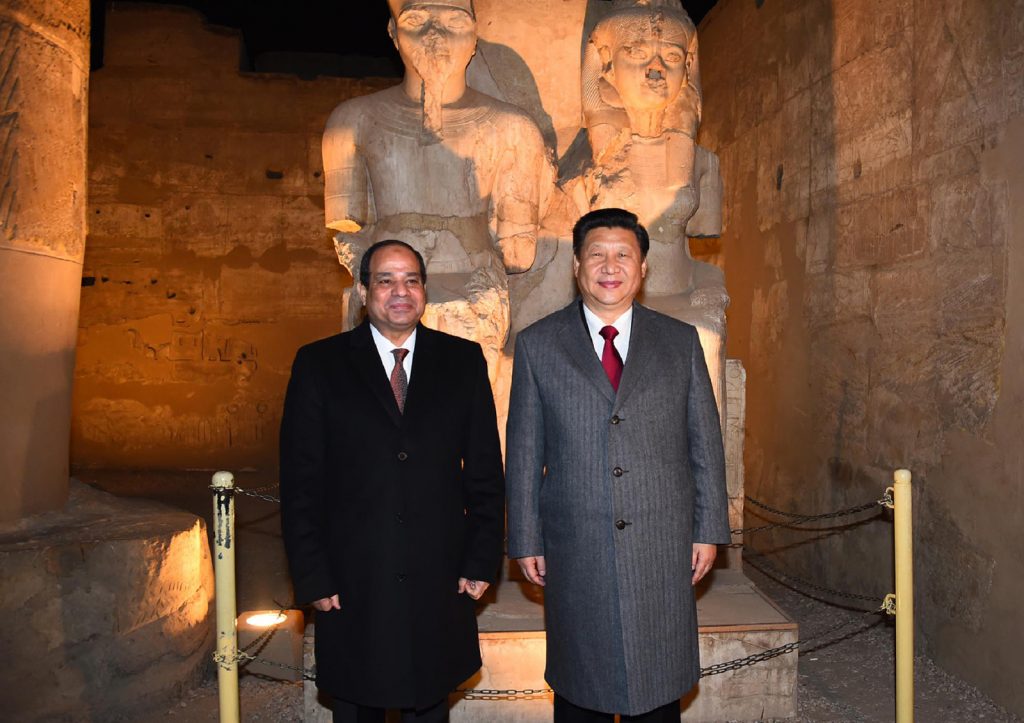 Beyond this, the two agreed for the Suez Canal industrial park to be a location for cooperation in processing trade between the two countries. Sisi and Xi Jinping also signed several deals worth $18bn for increased cooperation in agriculture, education, culture, textile, energy projects, real estate, engineering and other sectors.
During the African Union in 2019 Sisi emphasised Egypt's willingness to further cooperation and partnership between China and Africa, while China's Vice-President Wang Qishan has stated the One Belt One Road initiative will promote further partnership between Africa and China.
Based on these facts, thus far it seems as though the nature of the relationship is merely that of a mutually beneficial relationship.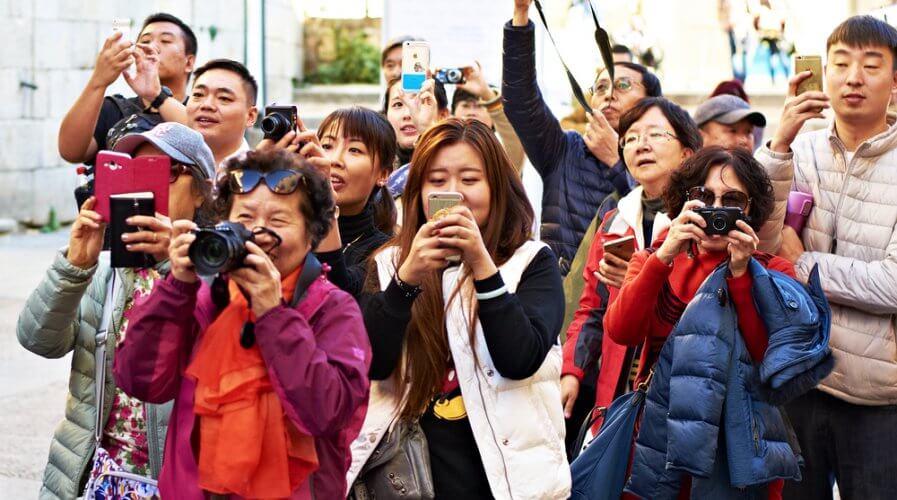 China has given numerous soft loans to African governments, as well as aiding African peace and security projects, such as UN peacekeeping missions, and co-funding AMISOM (African Union Mission in Somalia). It is worth noting that, according to the World Bank, China has lifted around 800 million people out of poverty. However, many African politicians, spokesmen, educators, and so on, are wary of these new developments.
Mohamed Fayez, Asian Affairs expert at Al-Ahram Centre for Political and Strategic Studies, has stated that "this helps the development of countries with an established partnership with Beijing, but it is all in the service of BRI [Belt Road Initiative]."
Only time can tell. But if we look to history, examining the causal chain of events that occur when a developed country provides aid and invests in a developing country, or multiple countries as a collective (as is the case here), it becomes clear what sort of relationship China-Africa truly has.
Any opinions or thoughts expressed in this article do not reflect the views of Egyptian Streets' editorial team. To submit an opinion piece, please email [email protected]