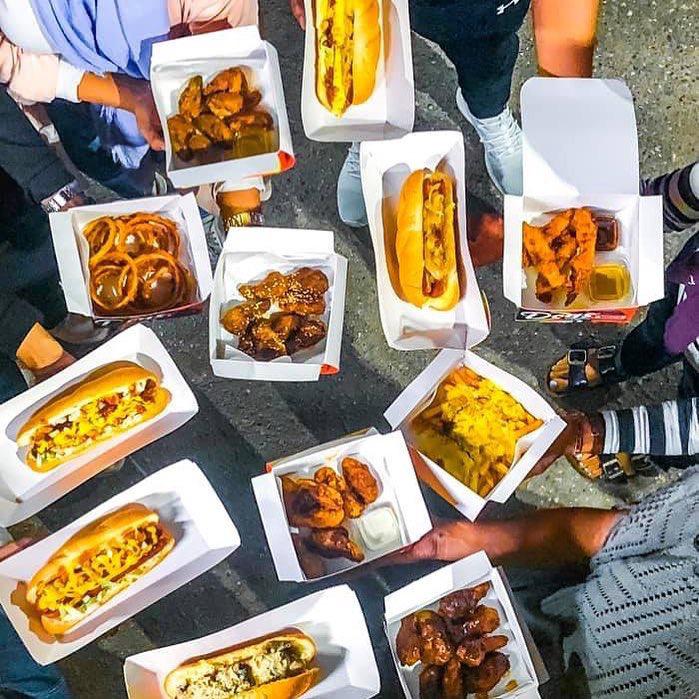 On a casual Thursday night, groups of friends swarm every food truck in Maadi. Chatter and laughter fill the air as twenty-something customers make conversation with food truck owners who also appear to be about the same age.
This is where an entirely new youth culture is being shaped.
Traditionally, Egypt's street food has been associated with the staples of the domestic cuisine – foul and taamiya, koshari, liver dishes, and so on.
But in recent years, there has been a change that's slowly taking on the culinary norms as cuisines are becoming more diverse; instead of having food trucks that cater only to the traditional Egyptian dishes, an assortment of different foods are now available, and they attract a wider palette.
This reporter is a fan of this new trend of street food because it's ideal for a good bite on the go. And with more food stalls and trucks sprawling all across the city breeding is a new level of competitiveness.
My favorite food truck would have to be Dirty Byrd in Tivoli, Heliopolis, the only place that serves fried chicken from start to finish. It is the only food truck that offers a wide variety of fried chicken sandwiches with an array of different toppings and sauces.
And here's the best part, their chicken stays crispy no matter how much sauce is slathered on top.
The food trucks become particularly popular during holidays and special calendars, like Ramadan.
Located in Tagamoa and known for having a long line of food trucks, Waterway is packed with people who seem to be of ages 17 and up. It is a Tuesday night, also the second day of Ramadan, and every single food truck in Waterway is busy prepping for Sohour, the pre-dawn meal.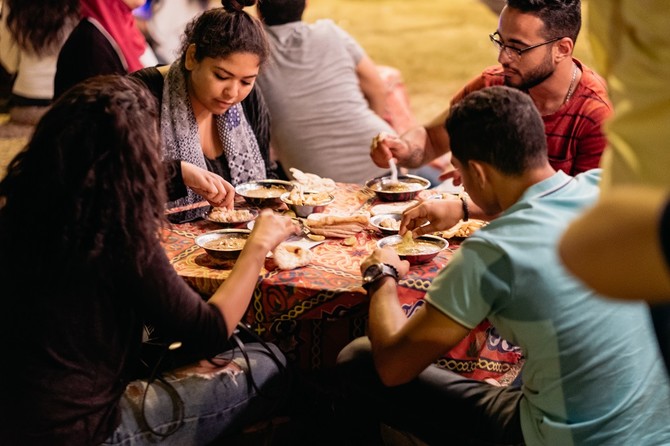 From Espresso Lab all the way to Shocks, there are long lines of hungry youngsters waiting to be fed before the sun rises and another long day of fasting.
Even though it is known for mainly serving coffee, Espresso Lab was the busiest out of all food trucks and shacks at a time of Sohour. What it doesn't offer in food, it makes up for in good company; the aura of Ramadan.
The only food truck that offers an additional Sohour menu is Yalmaz, it usually offers oriental food that includes Hawawshi (fatty meat bread) and liver sandwiches. Their Sohour menu also includes foul, taamiya, fries and cheese dishes suitable for a hearty meal and a good old fashioned Sohour.
Another truck that is known for its oriental dishes is Men Eid Samiha (From Samiha's Hand), and it serves sweet and savory pies, suitable for Sohour as is.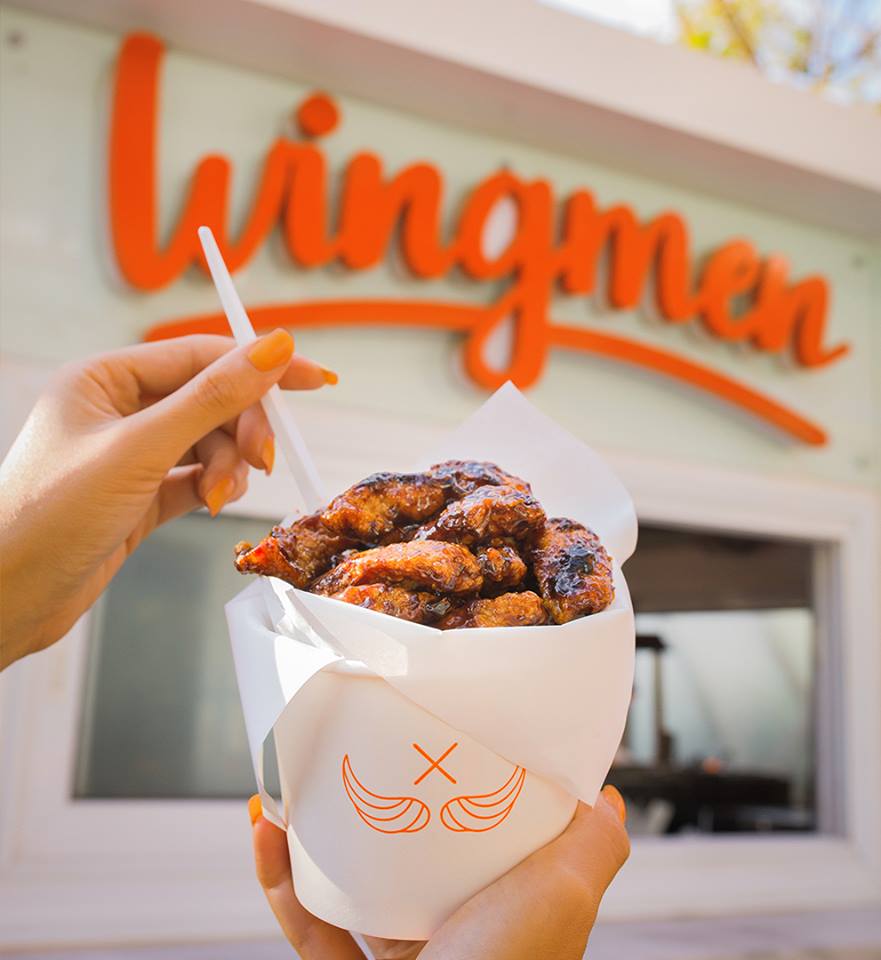 Deviating away from the oriental cuisine, Wingmen is a truck that only serves chicken wings with a choice of seven different sauces of your liking ranging from mild to spicy. Careful though, it might make you thirsty.
New Food Culture
27-year-old Sherif El Madany, co-owner of Flying Dogs, a food truck which specializes in hot dogs and chicken wings, had always dreamt of running his own food services company.
In 2013, he returned from studying in Germany and began to seriously consider establishing a food truck business.

He and his owner partners Ahmed El Husseiny and Marco Albert made a to-do list first looking at food choices.
El Madany said that they settled on making hot dogs and chicken wings their specialty after noticing these items were "the odd ones out" in most restaurant menus.
They then bought their truck, where they now spend most of their time.
What's different about their food truck, El Madany says, is that the owners run the whole operation: he cooks the food while El Husseiny and Marco Albert work the cash register.
"I think when our customers see that the workers are the owners, it facilitates the communication. We can speak their own language, we know what they want to order even if they have a very specific order, we can easily pick up on that and get them what they want," El Madany said.
Flying Dogs relies on digital marketing and spreading the word through word of mouth.
"You have your own regular customers who ask about you every once in a while, they've grown to become our friends. It's not just about owning a food truck, it has become a more friendly environment even with the staff. They've learned to be very friendly with the customers because of the way we deal with the customers," El Husseiny said.
It is such business ventures that are fueling a new youth economy in Egypt. And so far, food trucks appear to be gaining in both momentum and popularity.
Mariam Ibrahim, 21, says she looks forward to the new food culture because the traditional cuisine had become stagnant with little variety.
Ibrahim added that one of the things she liked about food trucks was how there's a specialized truck for every cuisine, each offering good quality of food.
"Egyptian food culture has always been centered around home food or a restaurant of some sort and eating straight off the street was heavily frowned upon, but it's great food and a fully different experience, what's not to like?" Ibrahim said.
She says food trucks are a hit with the 16 to 30 age group because they are likely to be more adventurous to try new things and they're more willing to sit on the sidewalk, if they have to, for a quick bite.
"Older people or my parents' generation in general aren't the biggest fans of street food. I think their direct link [their reasoning] is less prepared and less hygienic food carts can serve whatever and no one really knows what they're serving or how hygienic it is," she said.
However, 47-year-old Fatma El Husseiny believes that the older generation is just as likely to favor street food, and says that the change in the variety of food was refreshing and it should be catered to everyone.
"If the quality of food of a certain food truck is actually good, I don't see why I can't go and enjoy a quick meal," she said.
El Husseiny also said that she sometimes takes her family out on the weekends to the food truck of their choice and breaks the routine of going to a traditional restaurant.
To a certain extent, food trucks are not only for the youth but they are also by the youth.
"Our main target is people of the age of 16 up until 35, however we do have families who show up on our food truck on the weekends," said co-owner of Flying Dogs, El Madany.
This article was first published on The Caravan and was written by Nada ElNaggar. The Caravan is the bi-lingual weekly student newspaper of the American University in Cairo, offering the community a combination of reporting and commentary on campus life, politics, popular arts and culture and the latest developments in the worlds of business, science and technology in both English and Arabic.
---
Subscribe to our newsletter
---