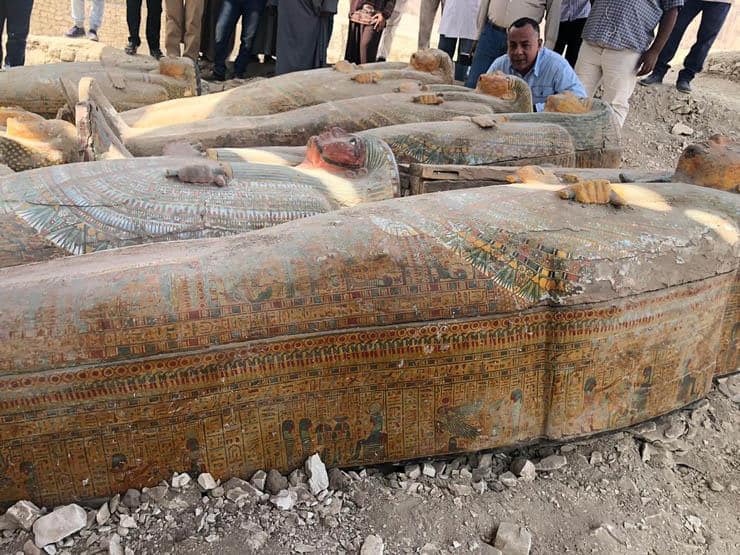 According to Egypt's Ministry of antiquities, 20 intact and wooden coffins have been discovered in the southern city of Luxor, on the West bank.
The find was preliminarily announced on Tuesday, although the Ministry hopes to release a full statement on the discovery on Saturday.
Nonetheless, Minister of Antiquities Khaled El Enany and Secretary General Mostafa El Waziri were on site to inspect the finds.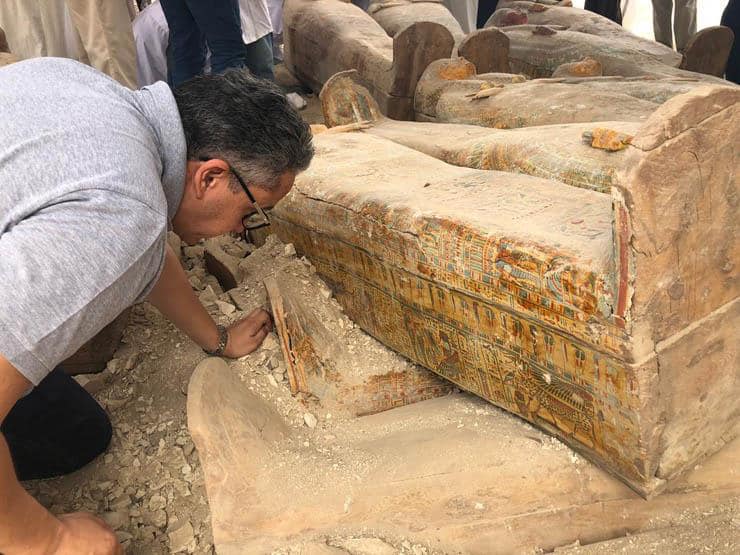 Initially, the colorfully-decorated coffins were found resting in a layered heap at the necropolis of Asasif. They bear painted scene of deities, coffins texts and the deceased.
As they have been found sealed, they are expected to yield human mummies or remains.
The Asasif necropolis is a well-known burial site from which discovered tombs and coffins date to the New Kingdom and especially the Late period.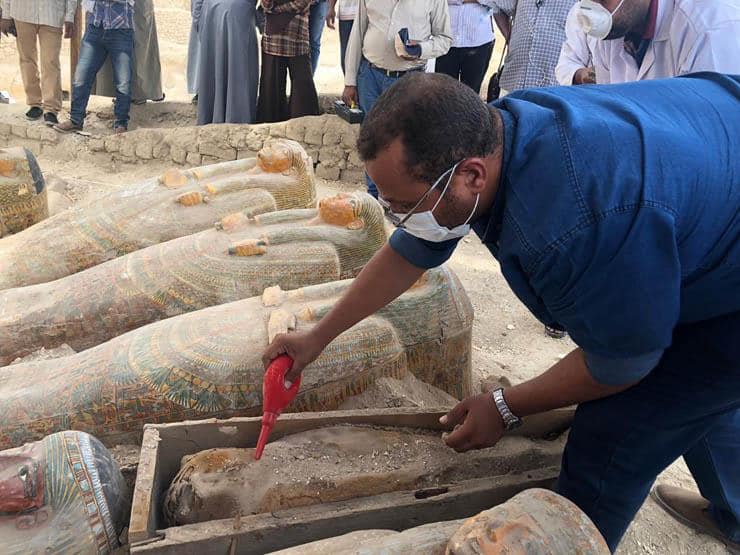 It is located close to the Valley of the Kings, where Egypt's famed dynasty 18 rulers, including Tutankhamun, have been interred.
Deemed a controversial practice, a high number of foreign and Egyptian excavations work all over Egypt's ancient sites.
Although archeology is deemed 'destructive' as it requires the removal of cultural and physical layers to study a specific one and requires the removal of objects from their original place for safe-keeping modern-day Egyptologists are expected to record and examine their finds consistently.
Moreover, in Egypt, as the practice of archeological looting was and still is prevalent today, the practice of excavating helps preserve and study artifacts which would otherwise might disappear from public and scientific records.
As of late year, Egypt's Ministry of Antiquities has been regularly announcing discoveries and finds in the hopes of maintaining and widening archeological tourism in the country.
---
Subscribe to our newsletter
---