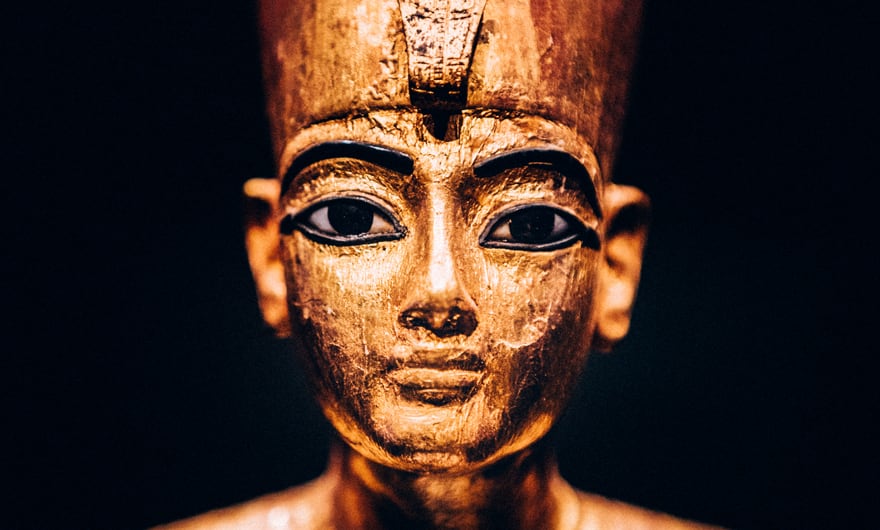 Famed international exhibition "Tutankhamun: Treasures of the Pharaoh" is set to be inaugurated in London's Satchi gallery on November 1.
Over 150 prized possessions of the dynasty 18 ancient pharaoh will be displayed from November 2 to May 3, as per the exhibition's official website.
Formerly, the interim exhibition was hosted in the French capital of Paris – the second stop for the touring exhibition, after Los Angeles, prior to this move.
2 days to go!

2 life-size statues of the king guarded the Burial Chamber. @saatchi_gallery @FedEx @Vikingcruises @CBRE#tutankhamun #TutankhamunLondon #Egypt #London #Londonevents #thingstodo #museum #exhibitions #events #Archaeology #Egyptology pic.twitter.com/xgfoF2k221

— Tutankhamun London (@TutankhamunLDN) October 31, 2019
Housed in Paris's Grande Halle La Villette, the exhibit broke the record as the most visited cultural event this year, with a turnout of more than 1.37 million visitors, according to Egypt's Ambassador to Paris.
This decision to display the exhibition in different countries is not only boost international tourism in Egypt, but also to promote the cultural ties between Egypt and the countries in which the exhibit will be displayed, such as Japan.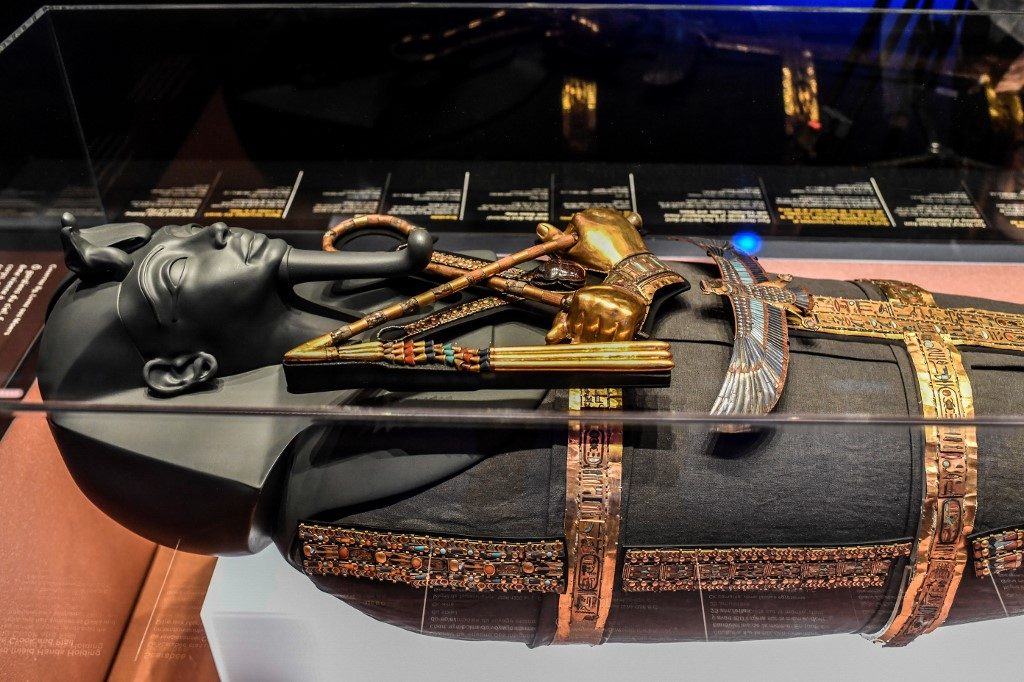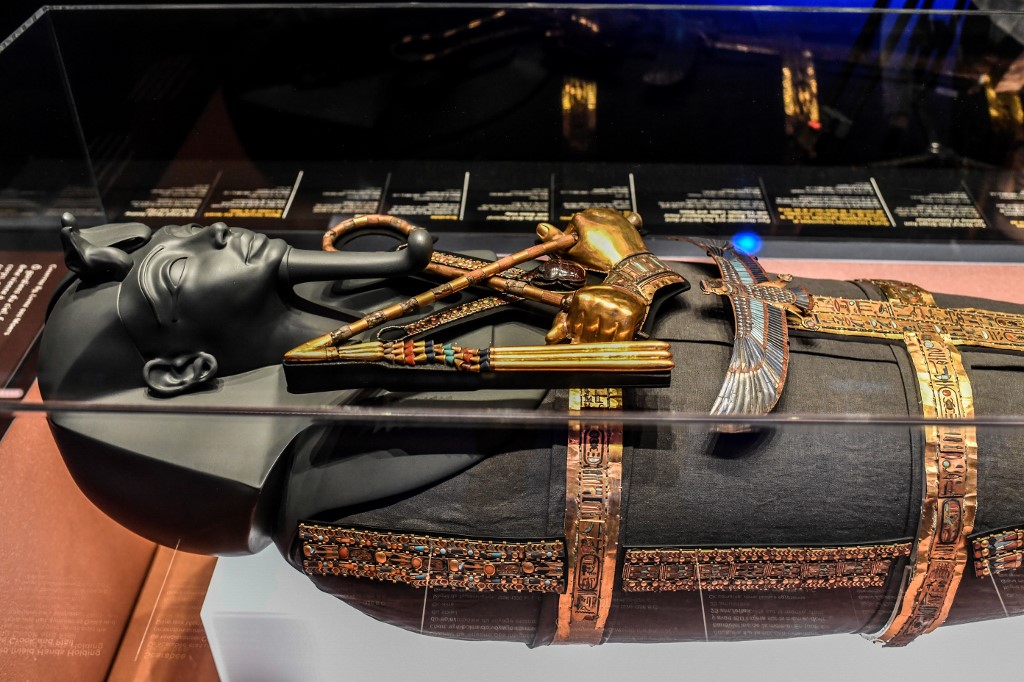 The exhibit collection features a shrine, a bed, canopic jar, ceremonial shield, wooden statues of the ruler, and precious jewellery possibly worn by the king.
Some 60 objects from the exhibition are traveling outside of the country for the first and last time before being housed permanently at the Grand Egyptian Museum (GEM).
Prior to its touring, news of the exhibition stirred controversy as Egyptians expressed their concern that Egypt's artifacts were not properly insured or were liable to danger.
However, this is not the first traveling exhibition that the country is sending abroad, with the most recent being "Sunken Cities: The Enchanting World of Egypt" which features over 200 sunken Egyptian artifacts touring various cities in the US.
Tutankhamun is arguably the most famous ancient Egyptian figure known worldwide.
Thousands of tourists still travel to Egypt to catch a glimpse of his funerary mummy mask, considered an iconic world treasure, at the Cairo museum, although the Ministry of Antiquities is gradually moving his collection to the GEM.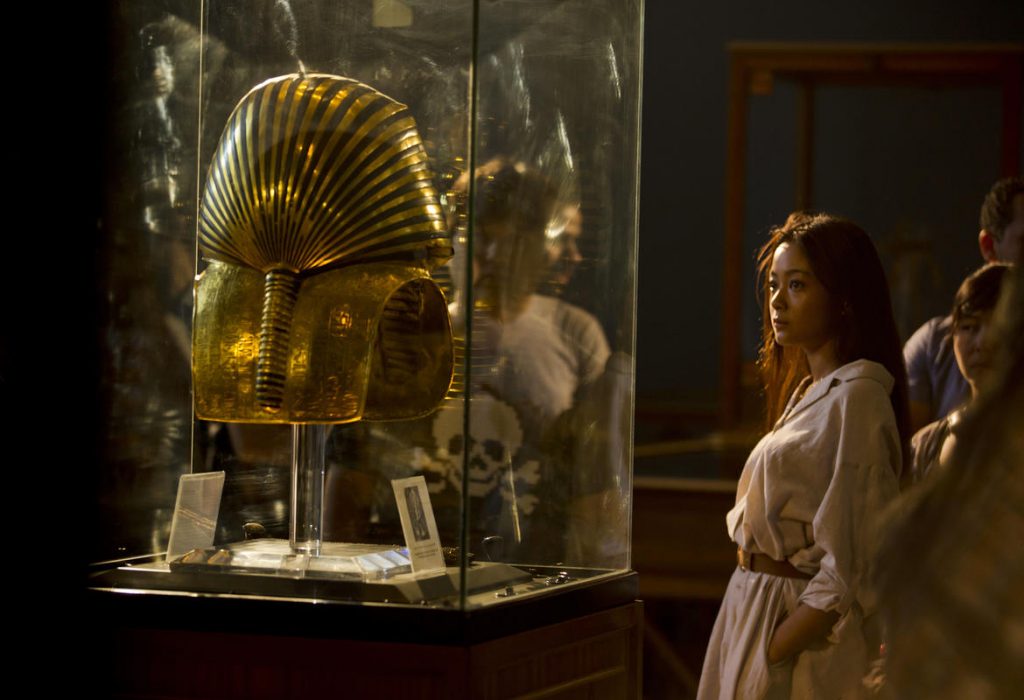 His tomb was discovered in 1922 by British archeologist Howard Carter; its infrastructures, namely flooring and ventilation systems, have been renovated by the Getty Conservation Center recently.
The king's body is currently located within his tomb.