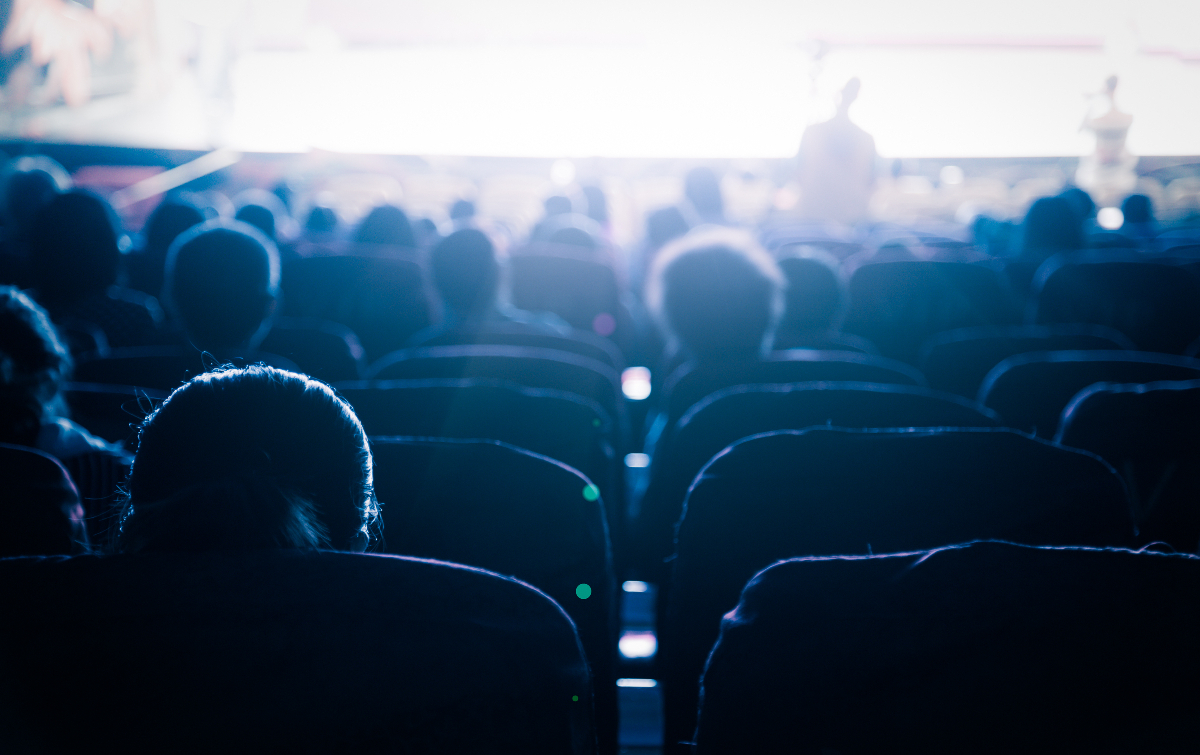 Film is primarily a visual medium, but much of a viewer's understanding and enjoyment of it is tied to sound. When we think of Stephen Spielberg's classic Jaws (1975) trilogy, for instance, one of the first memories that come to mind is its iconic musical score: two crescendoing notes announcing the titular shark's arrival, which earned composer John Williams his second Oscar.
On the local front, Egyptian cinema in particular owes much of its development to the power of sound. In the 1930s, the production of musicals starring legendary performers like Umm Kulthum, Abdel-Halim Hafez, and Laila Mourad, propelled the local industry to international prominence. The genre has since continued to form part and parcel of Egypt's film tradition, shaping the filmography of such auteurs as Youssef Chahine and Khairy Beshara.
Yet, even beyond musicals, the key role of sound transcends genre boundaries, extending to the comedies of Ismail Yassine, Adel Imam, or Mohamed Henedi; or the winding monologues of 1950s melodrama. How many lines do we still cite from memory and how much of their resonance lies in intonation and delivery rather than text?
From this follows the question: how much of cinema's magic is lost in translation to deaf and hearing impaired audiences, who number more than three million people in Egypt? Without the proper support tools, the answer is a wide accessibility gap.
Resources available to deaf and hearing impaired audiences
Sound in film encompasses spoken dialogue, music, and sound effects, and is made accessible to deaf and hearing impaired audiences primarily through subtitling and captioning. The two terms are often used interchangeably but, in fact, designate very different techniques.
Subtitling was introduced shortly following the transition from silent to sound films in the 1930s, with the aim of translating dialogue into different languages to accommodate foreign audiences. For deaf viewers, however, a main shortcoming is that they only provide access to one aspect of a film's soundscape; namely, spoken dialogue.
One response to this challenge emerged in the 1970s in the form of captioning. Unlike subtitles, captions provide holistic descriptions of a film's soundscape: from sound effects, to musical scores, and even the purposeful absence of sound in a given scene.
Today, broadcasting services and movie theaters in the United States and much of the European Union are legally mandated to attach open captions to audiovisual media, or alternatively, provide deaf movie-goers with accessibility devices.
In Egypt, however, inclusivity efforts geared towards deaf and hearing impaired film audiences remain scarce. While foreign-language films are often translated into Arabic for regional audiences, captions and even Arabic subtitles for Egyptian films were not widespread until recent years.
In 2019, Egyptian company iProductions made headlines for releasing a special version of Hady El Bagory's Al Daif ('The Guest') equipped with Arabic captions to accommodate deaf and hearing impaired audiences.
Its Egyptian premiere was attended by members of El Amal for Deaf & Hearing Impaired School and the Head of the Egyptian Foundation For the Rights of the Deaf and Sign Language Interpreters, who celebrated the move as a hopeful precedent and step forward in accessibility for the deaf community.
Efforts to carry accessibility beyond screening venues gained traction the following year, when the coronavirus lockdown propelled a surge in streaming service subscriptions and viewership.
In response to growing demand, Netflix — which has the largest number of subscribers in the Arab world — introduced Modern Standard Arabic subtitles for its still-growing catalog of Egyptian comedy films. Though less comprehensive than captions, the decision still marked a step forward in accessibility.
In October 2020, the Egyptian series Ma Waraa al-Tabea' ('Paranormal') became the first original Netflix Arabic series to accommodate deaf and visually impaired audiences with audio descriptions and Arabic-language captions, and the latter are now a standard feature of Arabic productions on the platform.
Why captions are not always enough
While a step up from subtitles, captions still fall short of full accessibility, for two reasons.
First, for many deaf viewers, following written captions still constitutes an exercise in translation. One deaf viewer writing on the issue for the Guardian explains that her first language is in fact not English, but British sign language, one of more than 300 sign languages worldwide.
Transcending the mere use of hand gestures, each sign language has its own set of grammar, syntax, and stylistic rules; combined with a host of facial and body language to convey nuances in meaning. The aforementioned writer therefore likens the experience of following captions to reading text in "the written version of [her] second language."
In Egypt, a second challenge is posed by high illiteracy rates, which stood at 27 percent of the country's population as of 2022. This percentage rises correspondingly with disability, as many schools lack the structure needed to adequately support disabled students.
A 2022 survey of deaf audiences' reactions to the subtitling of the Egyptian comedy film Boushkash into Modern Standard Arabic reflects these shortfalls. A quarter of respondents found it difficult to read and understand the subtitles. Of the remaining 75 percent, nearly half felt that some of the film's meaning was lost in translation, particularly comedic nuances.
As such, written translations are unhelpful to many in the Egyptian deaf community, for whom sign language interpretation remains the most — and sometimes, only — suitable accessibility device when viewing films.
One Egyptian streaming platform was recently launched with the aim of bridging these gaps. On 20 February, sister organizations Cinema Everywhere and Art Everywhere announced the launch of Cinema Deaf, the first Arab video-on-demand (VOD) platform tailored to the hearing impaired community.
The platform, supported by the European Union in Egypt and the EU National Institutes for Culture (EUNIC), is freely accessible for any viewer based in the Arab region to watch films professionally translated into sign language. In an interview with the television network ON TV, Egyptian actor and founder of the platform Wagih Ellaqani recounted the journey leading up to Cinema Deaf's establishment, following a series of alternative film screenings held in collaboration with deaf community organizations, initially limited to films with no spoken dialogue.
"Progressively, we started showing films with some dialogue and bringing in a sign language interpreter to translate," he explained. "Then, we began translating the films with the help of the deaf viewers and having discussions with them about how we could best improve these translations."
The idea for the platform came when students inquired about the possibility of uploading the films to YouTube or Facebook so that they could watch them outside the context of a special screening.
Cinema Deaf, which went into development in 2022, was built by a team composed mainly of deaf individuals and children of deaf parents. Currently, its offerings encompass ten independent short films from Egypt and the Arab world chosen by a committee of deaf viewers, and which have for the most part reaped awards at international film festivals.
Barriers along the road to greater inclusivity
The past four years have seen progressive efforts towards making film and audiovisual media more widely accessible to Egypt's deaf and hearing impaired community. Nonetheless, it may be long before such efforts are common practice in the country, owing to a number of factors which Ellaqani outlined in another interview with television network Nile TV.
The barriers to widespread inclusivity are primarily constrained by financial considerations and time. For one thing, he explained, Cinema Deaf has had to limit its offerings to Arabic-language films. This was in order to forego the initial cost of translating the films from their original language to Arabic, for the interpreter to then be able to accurately translate the content into sign language.
For another, while written captions are usually provided in Modern Standard Arabic, sign language interpretations of the same film will vary from one Arab country to another, owing to differences between regional sign languages. Additionally, Ellaqani explains that the process of translating media into sign language, reviewing the translation, and editing the interpretation panel into the film is highly time-consuming.
The above factors help explain the scarcity of accessibility tools for deaf film audiences in Egypt and the Arab world. Despite growing efforts towards inclusivity, the question remains of whether such initiatives can be replicated on a wider scale.
---
Subscribe to our newsletter
---