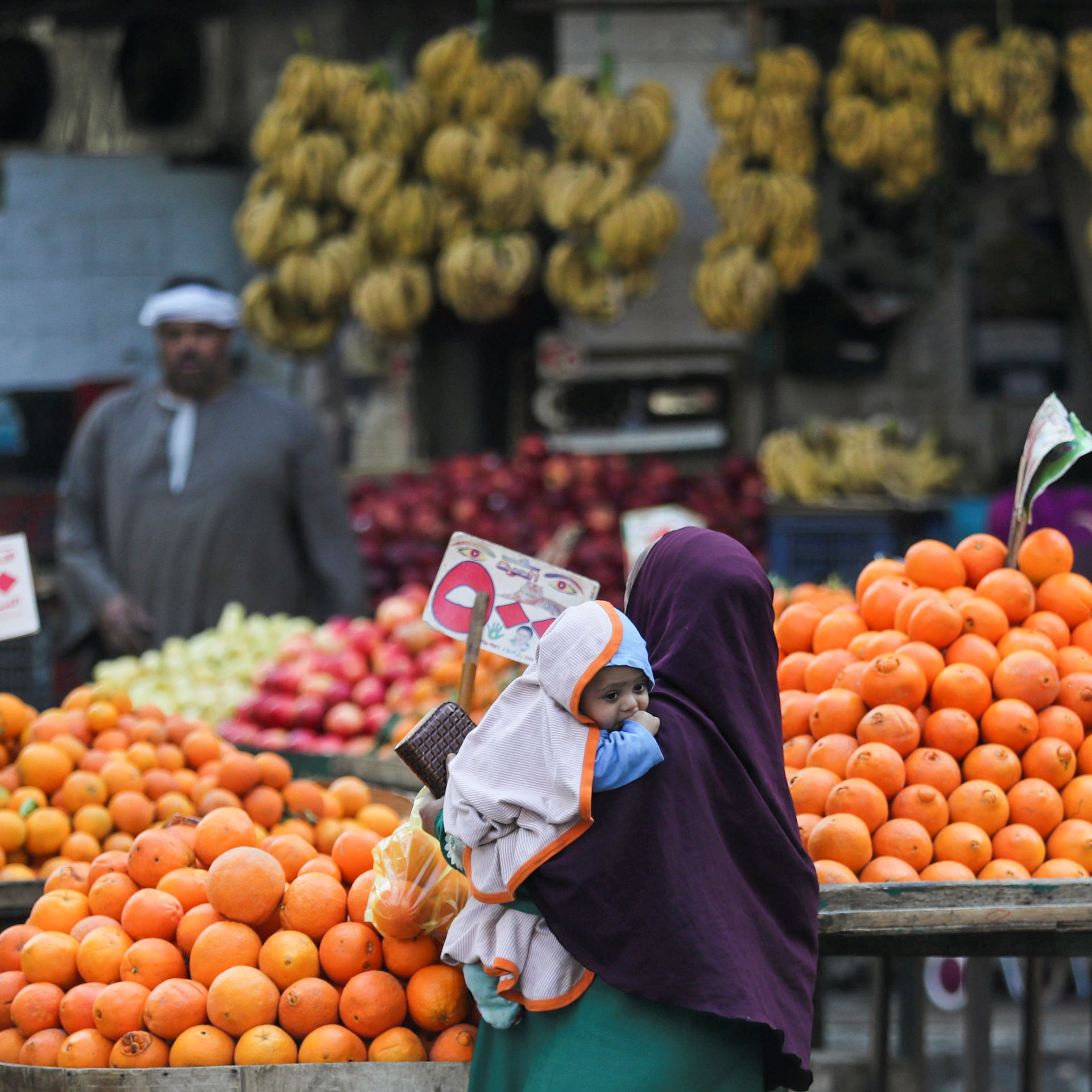 According to the most recent economic update from the World Bank, economies in the Middle East and North Africa (MENA) are predicted to grow more slowly in 2023 as pressure from double-digit food inflation increases on poorer households. It also predicted that the effects of food insecurity might last for generations.
The Middle East and North Africa's GDP is expected to decline to 3.0 percent in 2023 from 5.8 percent in 2022, according to a report titled "Altered Destinies: The Long-Term Effects of Rising Prices and Food Insecurity in the Middle East and North Africa."
Slower growth is expected for oil exporters, who profited from a windfall in 2022, but a significant gap still exists between high-income countries and the rest of the region. Real GDP per capita growth, a more accurate indicator of living standards, is anticipated to decrease from 4.4 percent in 2022 to 1.6 percent in 2023.
However, the World Bank stated that their predictions do not take into account the impact of the unexpected OPEC+ oil output cuts that were announced on Sunday, which increased oil prices and price expectations. The report's statistics were compiled before those announcements.
The World Bank also expressed concern about the lack of policies in the region to combat food inflation, stating in its report that: "The human and economic cost of inaction is immense and bold policies are needed in a region where young people make up more than half of the population."
According to the report, about eight million children under the age of five are expected to experience food insecurity this year, which is close to one in five people living in developing MENA nations. Even a brief increase in food prices can have long-lasting and frequently irreparable effects, according to Roberta Gatti, chief economist for the MENA region at the World Bank.
The paper offers policy solutions, such as targeted monetary and in-kind transfers that might be implemented right away to stop acute food insecurity; both could help to alleviate food insecurity before it worsens into a full-blown crisis. Improved parental leave, daycare, and medical care would assist mothers, who are crucial to a child's development both in utero and in the early years.
Across the region, countries have been heavily hit by inflation, political crises and economic hurdles. Inevitably, this has deeply affected the lives of the population, particularly women and children, who are suffering from malnutrition. The World Bank's analysis concluded that it is crucial to increase the resilience of food systems and reinforce supply chains, particularly in the face of upcoming market and climatic shocks.